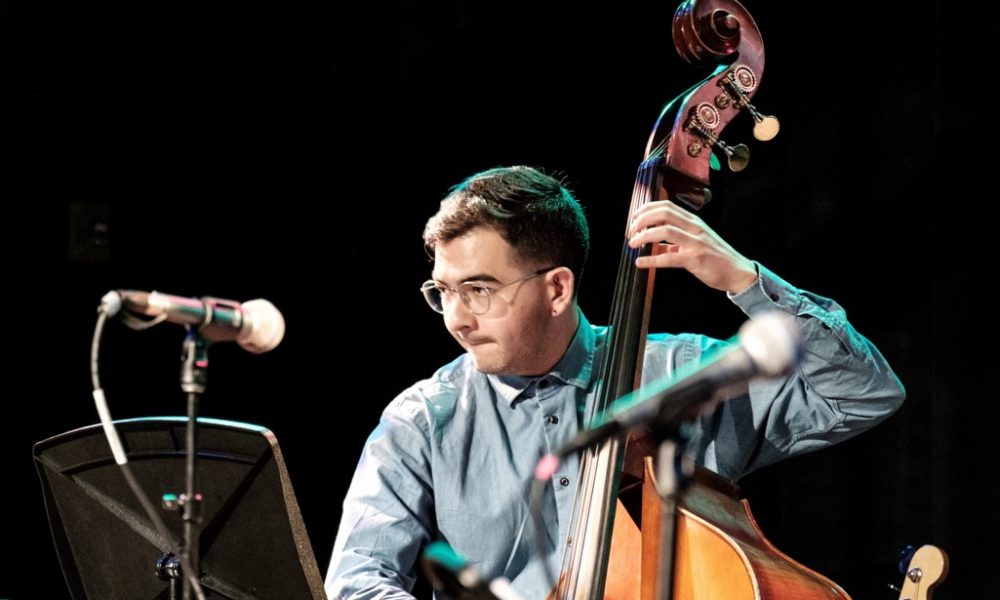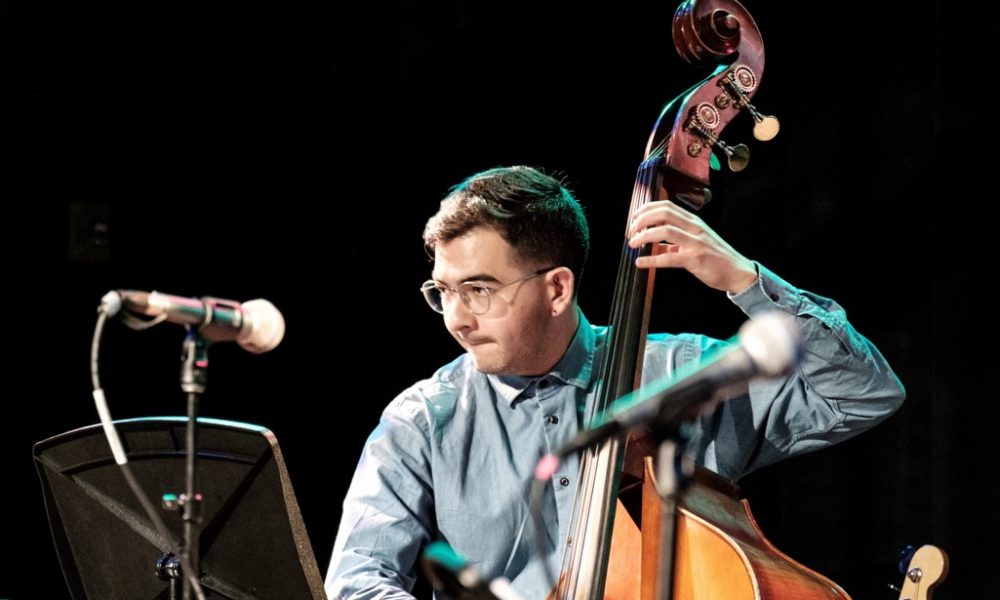 Today we'd like to introduce you to Timothy Fenton.
Thanks for sharing your story with us Timothy. So, let's start at the beginning and we can move on from there.
I grew up in Albuquerque, New Mexico and I was first exposed to music at a very young age by my mom. It wasn't until I started playing jazz that listening to Horace Silver's Cape Verdean Blues and Thelonious Monk's Thelonious Monk Trio brought back early memories. I remember being driven around by my mom and listening to these great albums before I even knew what I was listening to. My mom also enrolled me in piano lessons at 8 which at the time, I didn't appreciate and never practiced. I bounced around playing piano, guitar, and cello before settling on the bass when I was 14.
In high school, I decided to join a jazz band with these upperclassmen who had their own trio. They were much more advanced than I was at the time. They taught me a lot about music and I owe a lot of my early musical development to them. I was both intimidated and inspired by them. There wasn't a large jazz scene in Albuquerque, but there were a few great musicians with whom I studied directly over the years. One teacher specifically, trombonist Christian Pincock who now lives in Seattle, encouraged me to go to the Eastman Summer Jazz Studies camp when I was 16. This was a turning point in my life that would send me down a path of becoming a professional bassist. The camp was a musical oasis. There, I met many other musicians my own age from all across the country. I hadn't met anyone who took music as seriously as they did. I had also never thought about jazz as intensely as I did for those two weeks. We would spend all day in classes and ensembles. When we got back to the dorms, we would discuss what records we had discovered that day or new techniques the teachers had shown us. It was at this camp that I first considered pursuing music as a career, but I knew I would have to do a lot of work to get to that point.
For the next two years, I continued to work hard with the goal of studying music in college. I was ecstatic when I got accepted to Oberlin Conservatory. This was a serious step in the direction of pursuing a career in music. In the same way that Eastman was a shock, many of my fellow classmates at Oberlin had already spent a lot more time than I had to hone their skills on their instrument and composing. At that time, not only was it incredibly humbling to get to play with them, but I was emboldened by the older students I saw. Seeing their level expanded the possibilities of what I could accomplish. I studied Bass with Peter Dominguez and Gerald Cannon. They were incredible teachers who revealed a great beauty and depth of understanding along my path and I would not be where I am today if not for them. Peter has a great knowledge of jazz music from many different time periods and a rigorous curriculum of technique on the bass. Having played with many jazz masters, Gerald stressed the importance of building a strong foundation by mastering bass fundamentals. I was also fortunate enough to study with jazz masters Gary Bartz, Billy Hart, Dan Wall, and Robin Eubanks. I still think about the lessons I had with all these teachers which continue to shape my motivations today.
I loved my time at Oberlin because of how strong the musical community was. The campus is about a square mile, so it was always easy to play and hang out even when it was below zero degrees in the winter. There was a large focus on original compositions which were showcased at student recitals and jazz forums. Jazz forums were lunchtime, Friday performances where two groups would play short sets and then open up the floor for comments after. Both recitals and forums were very well attended by fellow music students and liberal arts students in the college. I took this for granted at the time because we always had an audience to listen to us regardless of how much we advertised the performance. We did put a lot of work in, though, to always make sure the forums and recitals were unique and enjoyable to the audience. By the end of my time at Oberlin, I felt ready to take on the next challenge of moving to a big city for graduate school. I ended up choosing to move to LA and attend USC. I had seriously considered attending USC for undergraduate studies and I had always dreamed of living in LA when I visited as a kid.
I underestimated how much I would love living in LA. Every night you can see an amazing show each of which highlight different types of music. I have felt pushed and motivated here all the time. While studying at USC, I got the opportunity to study with Darek Oles, Alphonso Johnson, Kathleen Grace, and Peter Erskine. These teachers changed the way I conceived of music. I feel like I am still working on the concepts they taught me in lessons. I am grateful that USC gave me many opportunities that translate directly into professional life. I got the opportunity, for instance, to play in the Thornton Jazz Orchestra, led by Bob Mintzer, and to play in concerts with faculty members Peter Erskine, Sara Gazarek, Kathleen Grace, and Bob Sheppard. Working with these great musicians helped transform the way I approach music and develop my own unique voice within the music scene.
Since graduating, I've been balancing teaching music and gigging. Teaching has been worthwhile because it's inspiring to see students' passion and curiosity for music. There are some moments that are so pure, like seeing how excited they are by simple things like hearing a piano. It reminds me of how excited I was when I first heard one. In other ways, teaching has guided me in examining my playing in a different light. It's easy to see the shortcomings of a student's playing and practice routine, but it can be difficult to see the same shortcomings of my own. I find that I often integrate the same techniques that I share with my students into my own practice.
It is my goal by the end of the year to go on a tour as a sideman and seriously start working on a new music project. This new project will combine electronic music and production techniques with improvisation and jazz. I know that's vague but I'm still formulating the vision and I want to complete this project with clarity and meticulousness. These intentions I have for myself will help me reach my professional and artistic aspirations as a musical architect that designs and performs art that pushes current boundaries of contemporary jazz.
Great, so let's dig a little deeper into the story – has it been an easy path overall and if not, what were the challenges you've had to overcome?
The biggest struggle so far has been not getting in my own way. Often times, I'm afraid to put myself out there for fear of failure. I've noticed that I will under-prepare for an opportunity because I'm afraid if I fully prepare and don't succeed, the feeling of failure will be too great. Lately though, I've realized that if I try my honest best, I will have no regrets about my performance because I know I gave my best. I realized this while preparing for an audition recently. I worked the hardest I had ever worked. I improved greatly in the process but did not win the audition. I learned that, even though I didn't win, my growth outweighed any feelings of failure. All of these things have helped me to become a stronger bassist, composer, and accompanist.
My journey as a musician has taught me that the bass is the backbone of any ensemble. My musicianship is valuable because I'm able to support others in the way that I'm familiar with while also expressing myself freely. Playing the bass taught me not only my strengths and weaknesses in music but also my worth as a person.
We'd love to hear more about your work and what you are currently focused on. What else should we know?
My compositions are what I think set me apart. I love when music takes you to another mental space or dimension just by listening to it, and I try to achieve this in my composing. I feel like my strongest compositions are the ones that I wrote while I was thinking about a specific person or event. They can take me back to that place when I hear them or play them. I also enjoy listening to what people think of when they hear my songs. If I share what they were written about, sometimes people will say the song evoked that image for them. Other times, people will share totally different perceptions of what the song meant to them. Hearing these stories is really remarkable to me because my music paints a picture and a person's imagination can run wild. Those moments make me feel invigorated because I've accomplished my goal.
What moment in your career do you look back most fondly on?
The proudest moment of my career so far has been playing my original music with my own band at the Blue Whale. It's one of the best feelings for me to play my music with my friends for an attentive audience. Most notably, I played a twenty-minute, four-movement suite I wrote about taking the train called the Lake Shore Limited Suite. You can find the video on YouTube here https://www.youtube.com/watch?v=6CvjYbM0XY0
Contact Info:
Suggest a story: VoyageLA is built on recommendations from the community; it's how we uncover hidden gems, so if you or someone you know deserves recognition please let us know here.