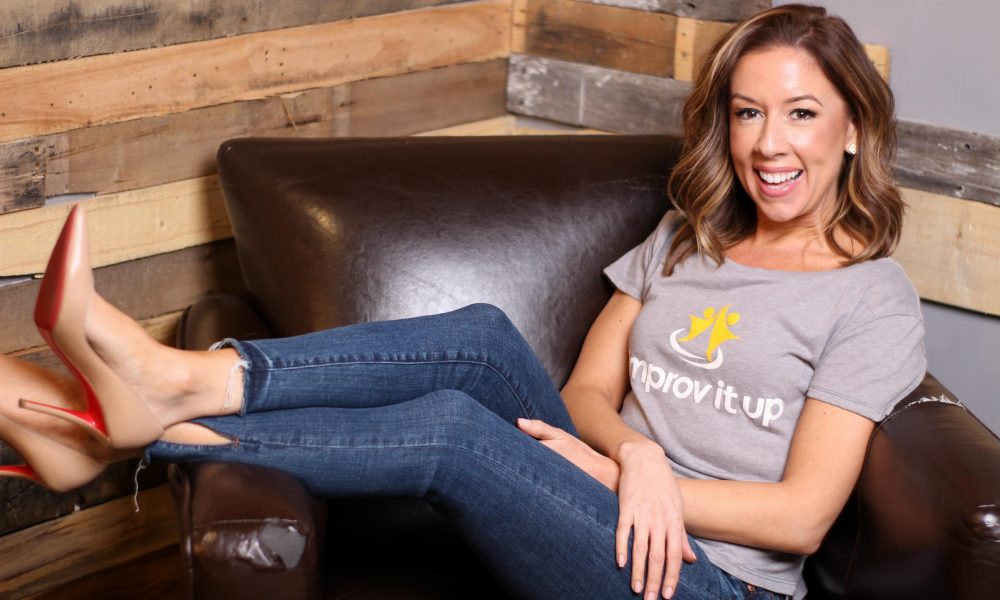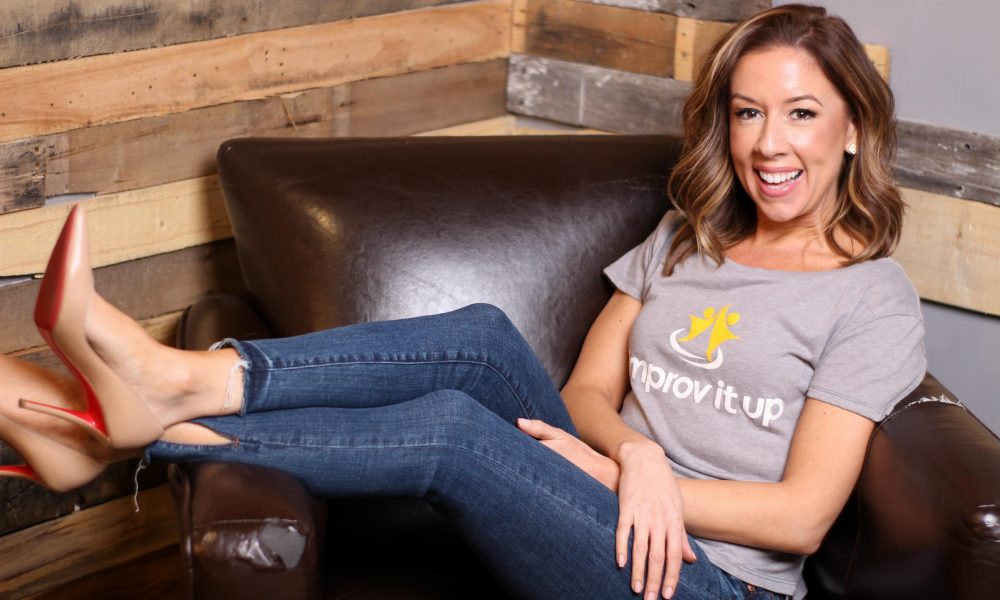 Today we'd like to introduce you to Tiffani Sierra.
Tiffani, please share your story with us. How did you get to where you are today?
I began my journey in 1995, when I transferred to an Arts High School in San Francisco. The arts and specifically Improvisation, have been incredibly freeing for me.
In 2001, when I attended the Neighborhood Playhouse in NY, I lived on the East Side of Harlem. Kids would come to my stoop on Sundays and rap, tell stories and essentially Improvise. They used the art of storytelling to relieve stress and feel free. It became clear to me that this art form was more than an expression for actors but also a healing way for people to express their emotions and tell their stories.
I began using the arts as a therapeutic tool with incarcerated youth in 2004 in San Francisco through an organization called Each One Reach One. I moved to Los Angeles to pursue an acting career in 2006, where I found an organization doing like work called, The Unusual Suspects, where we reached incarcerated youth and youth in under-served areas of LA using the arts as a tool for positive self-expression. Improv became a story telling tool for the youth we were working with. I noticed these programs were having a healing effect on the participants. Knowing how Improv and the arts helped me, I realized programs like these could have a therapeutic affect on adults and children.
In 2006, while attending The Second City Training Center in Hollywood my mother passed away very suddenly and tragically. Improv became my therapy and my way to express myself in a safe environment with people I could trust. I realized that Improv was really a great way to freely express yourself, share your personal stories, and be without fear of judgement. I knew I needed to share this tool to help others.
In 2010, I began teaching my first Improv class in West Hollywood. It began as a workshop for actors to help free themselves up for auditions. Slowly, I began getting non-actor students; engineers, priests, seminarians, business owners who were reflecting to me that Improv was helping them to become more confident, speak their truths and work through fears. Through this, Improv It Up was born.
Improv it Up reaches corporations and business professionals helping them to connect with their authentic selves and improve their confidence, story telling and learning to work as a team. We also reach middle and high students using Improv, theatre and playwriting as a tool for self-expression while integrating social-emotional learning.
Now, drawing on my life experiences, education and self-development, I can help others become better versions of themselves, too. I'm here to guide students and professionals as they break through inhibitions and grow into the people they truly are without fear of judgment. Ultimately, I'm here to extend my love, help and support for those who seek and want it.
Has it been a smooth road?
Ha! More like a roller coaster. Loss continued in my life. In 2006, we loss our mother and in 2009, our father passed away. I had to balance my new life in LA with all I was building and commute to San Francisco to help take care of my then 14 year old sister.
Also trying to keep jobs while building a business is not easy. You need much free time to create but then you also need to pay your rent and survive. It's kinda like being on a teeter totter sometimes your up and other times you are down.
We'd love to hear more about your business.
We're proud to call Improv It Up a Social Enterprise: We are dedicated to positively impacting and transforming the lives of the people we work with. It's our guiding philosophy that any person who discovers creative self-expression will lead a happier, more successful life. That's why we've made it our mission to positively impact lives with the power of improv.
We are especially dedicated to working with under-served youth and communities. Through the use of Improvisation, writing and social and emotional learning, we help young people discover genuine creative expression (often for the first time) and all the life-long benefits that come with it.
We are passionate about teaching people that it's absolutely, 100% okay to be themselves. Improv makes this possible by peeling away fears of judgment and allowing people to express themselves clearly and concisely.
When you own your self-confidence and believe you have real purpose in this world, your existence, ideas, abilities and offerings can positively impact your communities.
Our program uses the principles of improv, improvisational tools and experiential games and exercises to help students and teams develop into better versions of themselves.
Improv It Up's activities physicalize learning, making it tangible and actionable. It's great for spatial, kinesthetic, and interpersonal learners because it transforms learning into an exercise of all the senses.
Our games are specifically designed to help people see the world from new perspectives, speak from their hearts, take big risks and value the ideas of others.
I think as a company, I am most proud of our students who call/email/text me when they have wins in life thanks to the skills they built in our programs.
What sets us apart from others is we are one of the only Improv companies for non-actors who has programs for corporations, business professionals and also schools. Our school program is a trauma-informed social-emotional arts program… whew a mouth full right.
Is our city a good place to do what you do?
Yes, LA is great and very open to the arts and non-traditional ways of learning. We are also excited to be bringing our programs to neighboring counties of LA that lack arts programs and educate people on the power the arts have not only for youth but also for adults.
Contact Info:
Website: www.improvitup.com
Phone: 909-315-8667
Email: connect@improvitup.com
Instagram: @improvitup
Facebook: @improvitup
Twitter: @improvitup
Image Credit:
Alissa Hill
Getting in touch: VoyageLA is built on recommendations from the community; it's how we uncover hidden gems, so if you know someone who deserves recognition please let us know here.