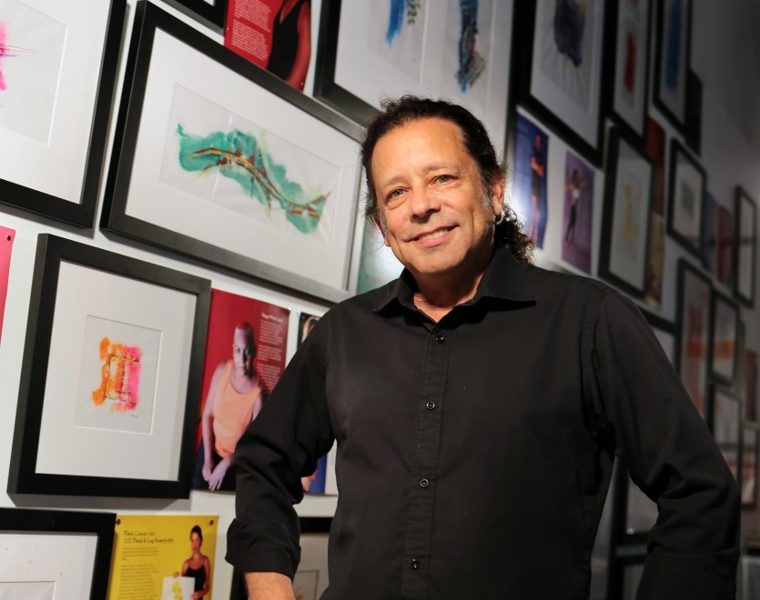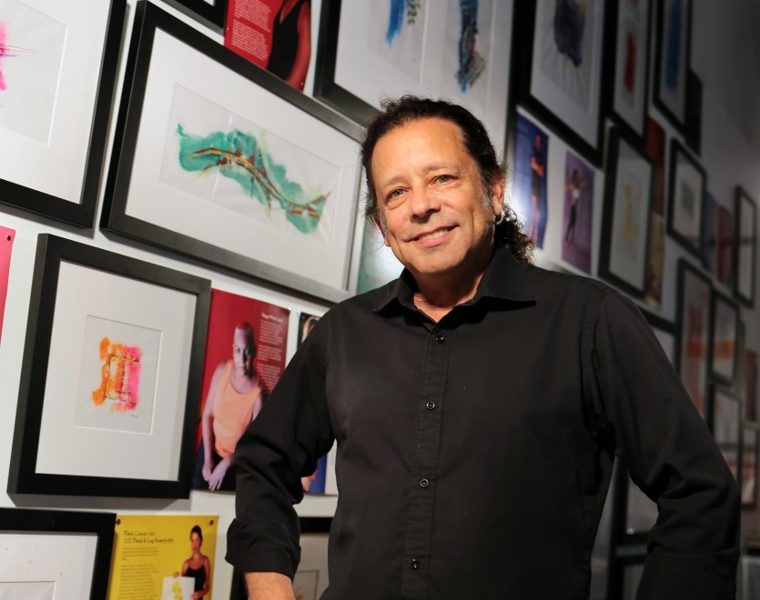 Today we'd like to introduce you to Ted Meyer.
Ted, can you briefly walk us through your story – how you started and how you got to where you are today.
I have thought of myself as an artist since I was a small kid. I drew and painted, but unlike other kids who envisioned cute or beautiful things, I started doing work about my illness, a rare genetic blood disorder. They drew the sunset, I did drawings about being in the hospital. I added bandages and needles to my hospital room compositions. Thank God there were not art therapists back in those days because they would have been very worried about me and my artwork
From that point my artistic path has been fractured with different interests that I continue to develop and refine, all moving in different yet related directions.
First, I am a painter. Most of my work is figurative, which I believe goes back to the body-centric work of my youth. My work is stylized, colorful and has a strong narrative that is often sexual or sensual. Whether it is two people in love or 20 people at an orgy, there is a story to be told. My paintings changed the healthier I got. Colors got brighter. Depressing solitary figures gave way to happy personal interactions.
My series, "Scarred for Life, Mono-prints of Human Scars" (scarredforlifeproject.com) started almost 20 years ago. I began making mono-prints of people's scars, adding a photo of them right after the printing session, and a personal narrative. I then paint directly into the prints to add details of their scar story. It has been an amazing experience doing art that is beautiful and purposeful. "Scarred for Life" has a worldwide reach; I get emails from health activists and scarred people from every part of the world. The work has been shown in Asia, Europe, and galleries and museums all over the USA.
Curating shows by artist-patients is the third prong of my artistic endeavors. These curations are an outgrowth of the scar project, which led me to the art/medicine arena.  For eight years I have been Artist-in-Residence at either UCLA or USC medical schools. (www.huffingtonpost.com/2015/05/20/ted-meyer-geffen-medical-school_n_7325072.html)
I have developed a unique program at USC that brings patient-artists into the medical schools as a way to share patient stories and life experience with the next generation of doctors.
I produce a lecture series where we pair patient-artists with medical experts in the field of the patient's illness. (www.youtube.com/watch?time_continue=1&v=bkpbnZF-TBY)  I've also started a yearly exhibit where I pair local artists with USC medical researchers, with the goal that the artists can illustrate and explain the research. It has been an exciting process for both artist and researcher. (www.youtube.com/watch?v=41ZEvW-sXQ8).
By combining my art with my life story, I've found myself in a position that most artist could only hope for. I can live off my creative efforts. I am constantly traveling for shows or speaking engagements. I've met amazing people in the medical, art and narrative fields, and surprisingly, they all take me seriously.
Has it been a smooth road?
That is sort of a complex question, but all in all, yes, it has been smooth. I've faced a lot of the same questions and doubts as most artists: is my work selling? is it better than what other people are doing? should I work at Home Depot? In my case, many of those doubts have receded as I have increased my visibly in the art/medicine field. The Scar work, the medical work, doing TED talks (www.tedmed.com/talks/show?id=620414)—those endeavors have sometimes over-shadowed my paintings. I am grateful for everything that has occurred, but I still get insecurities with every painting I do.
For many years I supported my painting by doing design, illustration and photography work. I made a decent living, but at a certain point I needed a change, so I made a plan, something I'd never done before in my life. At 53 I finally thought I should outline a course for myself. I chose the art/medicine route because I had the right tools in my toolbox and the right temperament. It took a few years for things to gel, but I'm finally feeling stable financially and artistically.
So let's switch gears a bit and go into the Art Your World story. Tell us more about the business.
I'm most proud of being able to offer artists, many of whom might not normally have a chance to show their work, a high-profile platform to exhibit and tell their stories. When I speak I always say "not everyone wants art about a colon reconstruction above their couch, or work about AIDs, or lung transplants, etc.," but there are outlets for that art. I'm also helping doctors be better, more patient (ironic word) healers. I'm hoping for a time that doctors will look at a kid (like I was) and won't just think, "Oh, he is that missing enzyme kid." It is a long shot, but I can dream.
If you had to start over, what would you have done differently?
I would have looked at my skill set earlier and figured out what I could do that other couldn't. I also would have taken more painting in school. I didn't start painting until I was almost 30, so I had to teach myself many of the skills I needed.
Contact Info:

Image Credit:
Kevin Break
Getting in touch: VoyageLA is built on recommendations from the community; it's how we uncover hidden gems, so if you know someone who deserves recognition please let us know here.