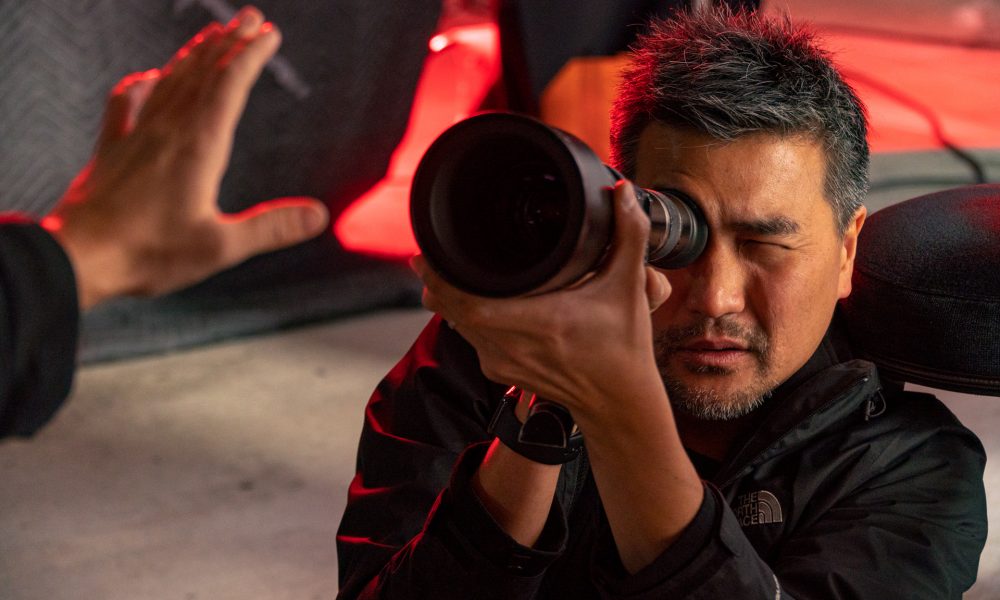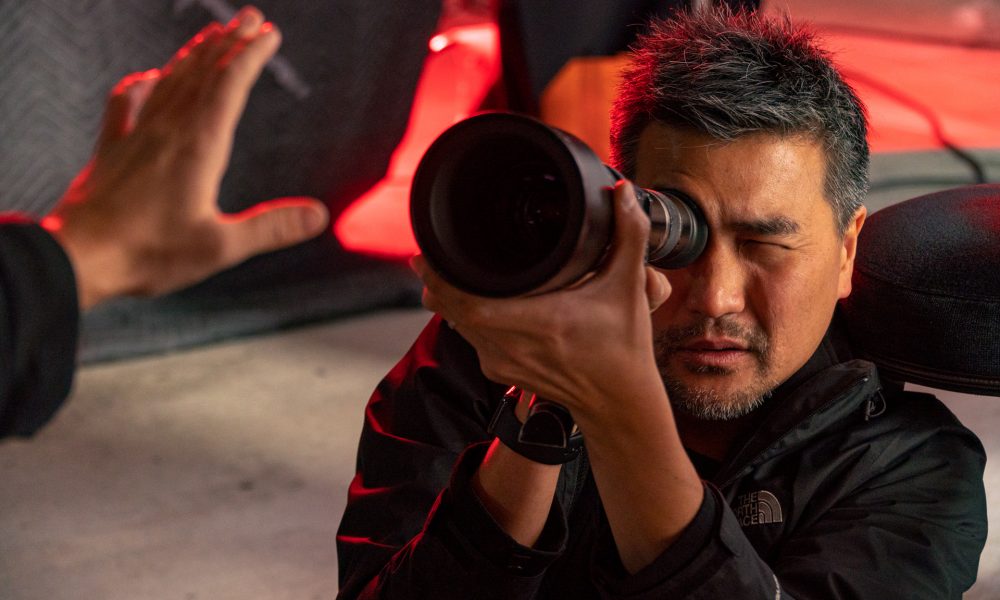 Today we'd like to introduce you to Teck Siang Lim.
Teck Siang, please share your story with us. How did you get to where you are today?
I am currently based in LA and Singapore as a cinematographer.
Before I discovered cinematography, I studied and worked in animation only to realize that I hated being desk-bound. One of my professors from art school, Gradimir Aleksic, encouraged me to try film and I went back to school for my BFA in Filmmaking. While in school, I started working part-time in film production as a location assistant, and I soon established myself as a location manager. I assisted countless Directors of Photography on location scouts and watched as they brought storyboard briefs to life. It was a combination of art and technical craft, and I realized that was what I wanted to do. Since then, I have never looked back.
After graduating in 2010, I applied and was accepted into the Master's programs at NYU Tisch and the American Film Institute (AFI). But I did not end up attending either because I did not get a scholarship and could not afford to go. I was very dejected but I picked myself up and worked for seven years to gain more experience and build my portfolio. I re-applied to the Cinematography Program at AFI and was accepted. This time, I received a Media Education Scholarship from the Infocomm Media Development Authority of Singapore and I moved to Los Angeles in the fall of 2017. I completed my MFA in December 2019.
Has it been a smooth road?
Definitely not, my journey has been a roller-coaster ride!
The digital filmmaking "revolution" gave me my break and launched the careers of many budding cinematographers. However, the drawback was that literally anybody with a DSLR could be a filmmaker too. The film industry in Singapore is quite small with relatively few opportunities for narrative cinematography and it quickly became saturated. I felt that I was plateauing at work and I was looking for new challenges and opportunities to hone my craft, and that was the main reason I decided to apply to AFI again.
Even after I was accepted to AFI the second time, it wasn't an easy decision to give up my career in Singapore and return to school even though it had been my dream to go to AFI for so many years. I knew I would have to sacrifice the networks and relationships I had built up. It definitely took some time to adjust to being a student (again) and I used up virtually all my savings. My journey would not have been possible without the loving support of my family and my wife. I see my position as a huge privilege.
We'd love to hear more about your work and what you are currently focused on. What else should we know?
My role as a cinematographer is to create visuals that support the story that the director wants to tell. Perhaps because I started out as a location manager, our filming locations and their communities are always an important source of inspiration in my creative process. I pay special attention to our location and environment, whether natural or man-made, and I often see them as "characters" in their own right with their own moods, rhythms and quirks, and where possible, I try to recreate these observations when creating images. I adopt a holistic approach and work as much as possible with natural elements and natural light, and I do my best to minimize our filmmaking footprint.
I am fortunate to have worked with director Samir Oliveros (AFI'19) on "Cactus Blossom," a short film set in the Sonoran Desert about an old couple whose feelings for each other have faded. We spent months shuttling between LA and Slab City (Niland). Samir and I were very inspired by Slab City and its community, and so we spent a lot of time there meeting the people and getting to know the place.
We found that the way that Slab City is negatively portrayed in the media couldn't be further from the truth. We were deeply touched by the hospitality, resilience and soulfulness of the community in Slab City. "Cactus Blossom" is really a tribute to the place and its people.
A lot of people asked us why we went through the trouble of shooting there, couldn't we just shoot in a backlot in LA that looked like the desert. But for Samir, shooting in Slab City was not about its aesthetic but about the spirit of the place and its people, and I fully supported his decision. I believe that because we approached the project and the place with utmost sincerity and humility, the desert was kind to us and the shoot had a magical and almost mystical quality at times. It rains four times a year in the desert and so we were caught by surprise when it rained for two out of our four shoot days. But we quickly reworked our shooting plan and shot the emotional scenes during the rainy days which elevated those moments. It was really special to experience "four seasons" in the desert within such a short time. What I treasure most about making films is when we allow the process itself to unfold. When all the elements are in place, we often get more than we imagined possible, and that's when the "magic" happens.
Another short film I recently worked on, "Furthest From," was written by our producer, Rex Reyes (AFI' 19). The story is based on his childhood in the 90's, when his family was forced to move because of local MTBE water contamination. The director, Kyung Sok Kim (AFI' 19), and I wanted to keep the story as close as possible to true events. The film is centered on a young girl, Jesse, played by rising star Amanda Christine. We filmed in the trailer community of Oak Grove in Santa Clarita, and we met wonderful residents like Hank Oakes, who used to be a Local 600 stuntman, and Jenette Zipp, who acted in our opening scene. They went above and beyond by helping us in every way they could and the film wouldn't be possible without them.
I'm happy to share that Samir won the 2019 Directors Guild of America Best Latino Student Filmmaker Jury Award (West Region) for "Cactus Blossom" and "Furthest From" was awarded the Prize of the Children's Jury at the 66th International Short Film Festival Oberhausen.
I have just completed principal photography on the feature film "Whether the Weather is Fine' with director Carlo Francisco Manatad, which was shot on location in Manila and Tacloban City in the Philippines. Our first collaboration, "Jodilerks Dela Cruz, Employee of the Month" premiered at International Critics' Week at Cannes in 2017, and he has been waiting for me to graduate in order to shoot this with him!
"Whether the Weather is Fine" is set in the aftermath of the 2013 Super Typhoon Yolanda which devastated Tacloban, a city in the province of Leyte in the Philippines. Carlo grew up in Tacloban and he refers to this film as a love song to his hometown. Without saying too much more, the film is a tribute to the resilience, strength and perseverance of the people of the Philippines. The film is currently in post production and we hope it will premiere at the end of the year. Do look out for it!
How do you think the industry will change over the next decade?
Film production will continue to split across three major platforms: home entertainment will continue to be dominated by high-resolution streaming content, cinemas will remain a socially driven experience, and mobile-only platforms like Quibi might set the trend for high quality, bite-sized (6 to 9 min) content to watch on the go. Each platform entails different approaches to content creation and consumption, and filmmakers will continue to adapt and develop platform-specific workflows and processes.
The current global pandemic is already having a major impact on film production and distribution, and will probably be a major catalyst in changing the way films will be produced and presented. But filmmaking has always been driven by technological innovation and disruption, and no matter how much platforms or technologies evolve, storytelling will always play a central role in helping us make sense of ourselves and of the world around us.
Contact Info:
Image Credit:
– Teck Siang Lim, Anton Shavlik
Suggest a story: VoyageLA is built on recommendations from the community; it's how we uncover hidden gems, so if you or someone you know deserves recognition please let us know here.