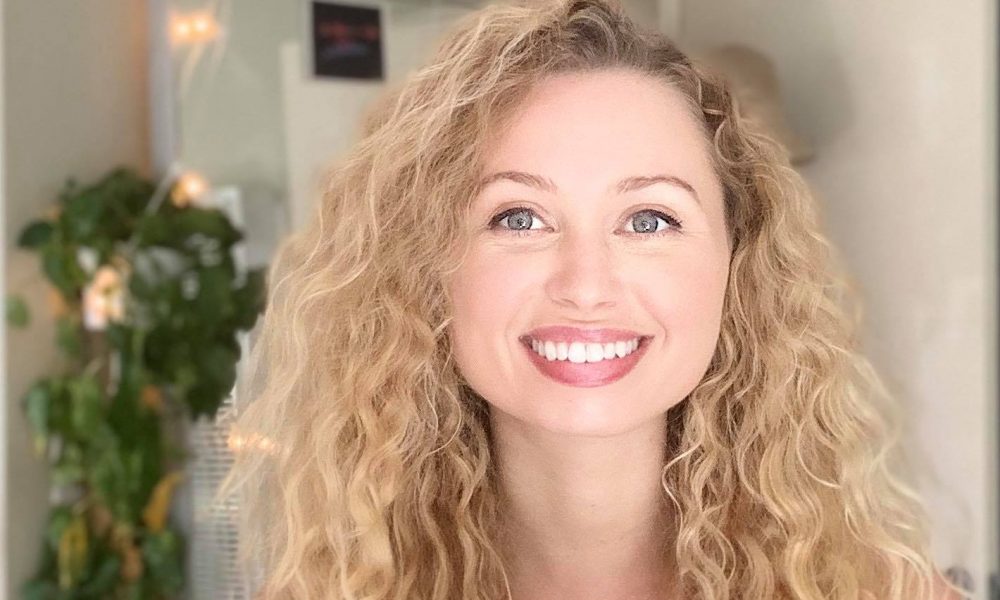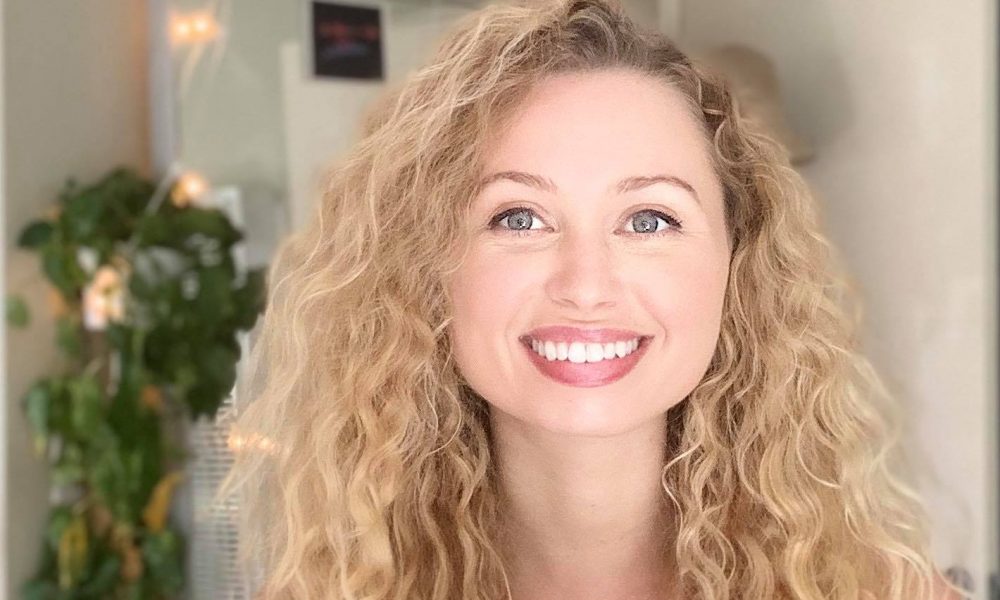 Today we'd like to introduce you to Taylor Carr.
So, before we jump into specific questions about the business, why don't you give us some details about you and your story.
I'm a formerly out-of-work actress who stopped believing the thoughts that were holding me back and is now living a life of booking projects and releasing my own. I am now a creativity coach, hypnotherapist, women's healing arts teacher and of course… A working actress.
I moved to LA in 2012 with a dream, a little money saved and a chronic pain disorder that literally affected every area of my life. This disorder is called Interstitial Cystitis, and she came with a whole host of other painful party gifts. Do you know how hard it is to be a young girl in this city trying to make things happen with chronic pain holding you back? It was difficult working on my feet all day, impossible to date and I couldn't eat anything without pain. In and out of the Doctor constantly being told there was nothing they could do for me, being poked and prodded at in my areas that were supposed to be the most sacred, I felt broken. I had a man tell me once "You shouldn't tell people about your illness, I mean, no one wants to love a sick girl." Little did I know those words would stay with me forever. I became determined to fix this, to heal myself despite the naysayers. I studied and learned everything I could about nutrition, the body, alkaline vs acidity, mindset, psychology and more. I decided a raw Vegan was the best way to heal myself, just to hit the restart button on my body.
I began consuming raw green juices and playing with raw (non acidic) foods, trial and error became my new motto. On top of that, I was working with my mindset, catching negative thoughts and turning them into a positive. I had to truly believe in myself and believe that I could heal. The mind is really incredible. I've learned over the years that you can literally write your own story, believe it deeply, and watch it unfold in front of you, but more about that in a minute.
Honoring my femininity became a huge part of my healing too. Things I thought were silly became sacred practices, honoring my divine feminine. I was dancing in the mirror with my clothes off, candles lit everywhere and belly dancing music playing in the background. I'd hold deep eye contact with myself and have full empowering conversations. What felt forced became ritual. Reconnecting to my body after the trauma of I.C. was the tipping point… and three months later, I was really healing. Six months later, all my symptoms were gone. Over seven years later, and I am still symptom-free. I then began coaching women all around the world with the same disorder, see I had been recording my entire process on YouTube and didn't realize how many people were watching. (IC Angel on YouTube)
Though I continued with my dream of being an actress, I also moved into the world of coaching and empowerment.
I studied and trained and received my Women's Healing Arts Teacher certification, my focus was around female sexuality and creativity. This lit up my soul like nothing else, it was just so juicy! I then went on to receive my certification in The Mayan's Method, after spending five days in Tepoztlan Mexico practicing it, which is an acting technique using energy and colors to download characters into the body. I began making empowering videos and meditations on YouTube (Liberate Femme on YouTube) which gave me so much joy that I decided to return to the acting world full time… this is where my life became mundane.
I spent thousands on acting classes, workshops, new headshots and had a million reasons why I believed no one was booking me. When I did get a callback or other opportunity, I suddenly wouldn't feel well or some life drama would pop up making it hard to follow through. I was spending my nights at the host stand and my money on a career that wasn't paying me back. I felt discouraged and hopeless and it was heavy. I blamed the industry and the market and decided to quit. But working without having a direction didn't make me feel any better. I had a deep desire to create and I realized I would always feel incomplete if I didn't make it happen. Since I had used mindset and now hypnotherapy to get results for my physical health, I knew this was the path to go down again. I am certified as a Hypnotherapist in October of 2019, and it is gorgeous work. I realized the problem had been the way I was thinking about acting and I could apply the same mindset strategies I was using for my health to get new results in my professional career. I began booking films and pilots, I wrote and produced my own series Upgrade U (with my writing partner, Kyle Durack) and am in pre-production for another series (created by Brendan Lynch and written by Adam Kantor).
For me, I need both the creativity of the film industry and the mental well-being and magic of the personal development world to live a completely fulfilled and delicious life. So today, I help my fellow creatives reach their goals in their own careers through mindset coaching and hypnotherapy sessions!
Overall, has it been relatively smooth? If not, what were some of the struggles along the way?
It has not always been a smooth road. Between having a physical illness, a job where I didn't make enough money, an ever changing industry that wasn't paying me back for all the investments I had put into myself in it, toxic relationships and tons of family drama, finding the strength to pull myself up and go towards the direction that felt good took everything I had.
Alright – so let's talk business. Tell us about Taylor Carr Coaching + Hypnotherapy – what should we know?
My coaching practice is unique because I specialize in helping creatives reach their creative potential. I use hypnotherapy as the medium to go into the subconscious mind and remind the client of all that they are capable of. Often times, creatives have difficulties around worthiness and poor money mindset. While I'm inside their mind, I teach them new language around receiving and believing their work is of high service to the world, allowing them to charge what they are worth and feel confident in doing so.
I also do a lot of rewiring for programming that the client received as a child. When we are young we absorb everything we hear about ourselves and about our reality, what we're worthy of, how smart we are, how pretty we are, etc. We also are told what is dirty, what is wrong and what is a sin. These deep-rooted beliefs hold us back without us even knowing they are there. I'm here to help fix that and help you believe what you want to believe to create your ultimate success and to make you feel really good.
Outside of a 1:1 type session, I've begun offering bundles and soon courses as well. I've just released the Morning Mindset Magic bundle for anyone having a difficult time feeling energized and productive through the day. The tools in this bundle changed my life and I'm so much happier day to day because of it. Check it out at www.booktaylor.com/morningmindsetmagic
I'm really proud of this work, I think the world needs more of it so that we can finally be free of the constructs that hold us back.
Any shoutouts? Who else deserves credit in this story – who has played a meaningful role?
There have been so many instrumental people in my life. First off, Abby Oliver of indigochildren.com has been the biggest mentor and big sister figure of my life. She helped me grow into the woman I am today. Without her, I have no idea where I'd be.
The late Psalm Isadora taught me about pleasure and self-love, Kara Maria Ananda taught me Women's Healing Arts and it changed my life. Nancy Mayan's and her method Mayan's Method taught me much about the power of energy. Layla Martin taught me about being fully expressed in my feminine just through her YouTube videos alone. My best friends Megan Mari and Kyle Durack for walking me through life hand in hand. And my amazing partner, Brendan Lynch, for holding me up when the road feels too difficult ahead and pushing me down it anyway. The universe for always supporting me, I trust in it completely. Myself, for trusting my own inner guidance. And of course, my family. Every crazy thing I bring to them they are on board with 1000%, despite all the struggles and hardships, and there are too many to count, but they always believe in me and for that I am grateful.
Pricing:
$147 for a full 1 hour session with me
Morning Mindset Magic Bundle $49.95
$50 is the current price for a mini session during the COVID-19 self quarentine
Contact Info:
Website: www.booktaylor.com
Phone: 3105989228
Email: taylorcarrccht@gmail.com
Instagram: darling_taylor
Suggest a story: VoyageLA is built on recommendations from the community; it's how we uncover hidden gems, so if you or someone you know deserves recognition please let us know here.
Check out the VoyageLA Podcast: