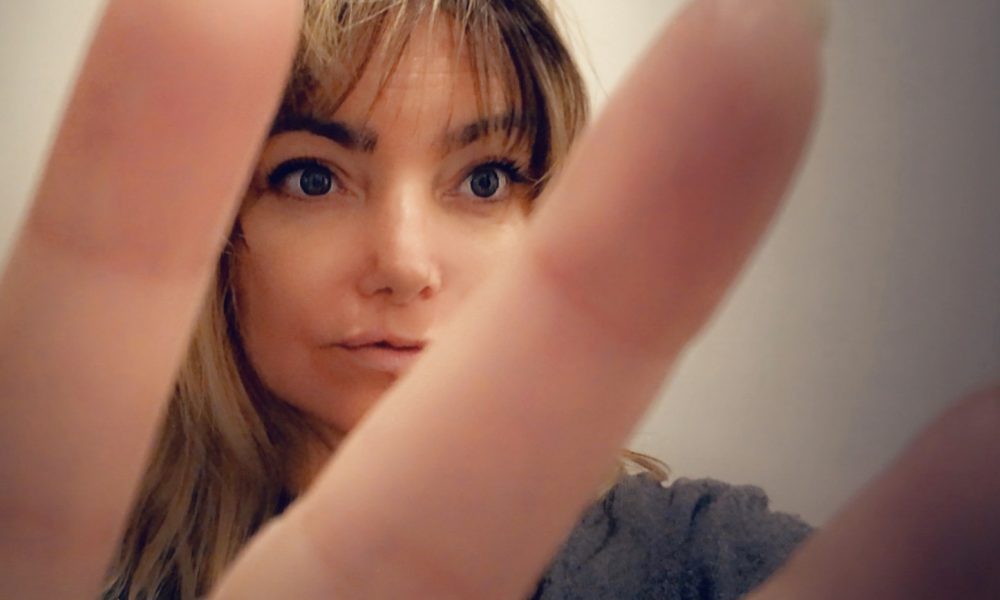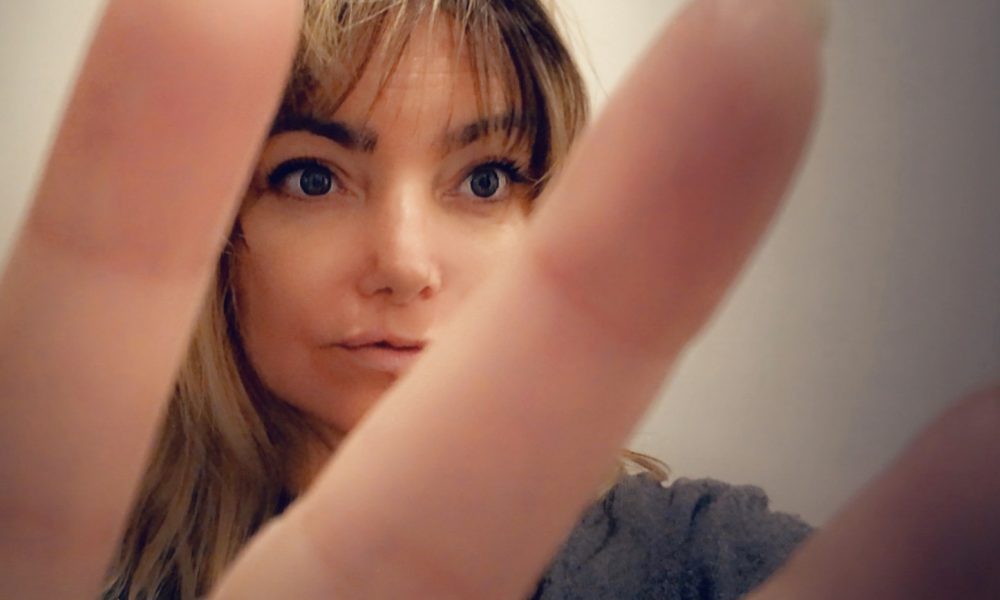 Today we'd like to introduce you to Tami Shelly.
Tami, can you briefly walk us through your story – how you started and how you got to where you are today.
I was managing an LA art gallery and looking for a new vocation that both excited and terrified me – which turned out to be graphic design for the entertainment industry. Richard Kraft, a gallery client dared me to open my own agency. He offered a quid pro quo – create artwork for his A-list film composers in exchange for a corner office space on Sunset Blvd. Being young and optimistic I took that bet and Greenlight Creative was born.
Per the agreement, I created marketing materials for ads and promotional cds for his roster of award-winning composers. Greenlight's first project was a promotional cd package for Will Smith's Enemy of the State composed by Trevor Rabin. Twenty years later we still work together on materials for clients like Danny Elfman, Alexandre Desplat, John Debney, Marc Shaiman, in addition to shows Richard has directed and produced at the Hollywood Bowl: Disney's The Little Mermaid in Concert, Nightmare Before Christmas Live in Concert, LaLa Land in Concert and Willy Wonka and The Chocolate Factory.
My second significant client was Millennium Films, known for The Expendables series and Olympus/London Has Fallen. We created sales materials: key art posters, catalogues and sell sheets that were used for the international markets, such as Berline, Cannes and LA's annual AFM. As of today, we've expanded our client roster to include Disney, Amazon, Universal, Fox, Sony and many more film & television clients.
Overall, has it been relatively smooth? If not, what were some of the struggles along the way?
Starting any business is overwhelming. Sustaining it is harder. Unexpected ups and downs are unceasing, and we're always adapting to constant changes within our industry, e.g. new technology, companies shutting down, clients using other vendors, or film studios and tv networks taking their business in-house. Change will happen. It takes on it's own rhythm. Our business tends to transform every 2 to 3 years. Adapting to changes almost always adds value to our company. Expect to adapt, refine and reshape.
The biggest lesson has been learning to "network". It's a scary word and process for someone like myself who would rather stay close to my desk and work. I thought, or justified, that if we kept our collective heads down and did the work, clients would come. And they did. But to grow a business you have to get out there and meet with people in your industry. Meeting people for lunch or coffee is essential to creating good rapport and relationships. You can't grow a business on your own. And as a side note, I've actually enjoyed the new friends I've made.
Please tell us about Greenlight Creative.
Greenlight Creative specializes in graphic design for the entertainment industry.
Our company was born out of a love of print, but as marketing evolved our client's needs have changed. We've evolved and now take care of creating all types of print and digital marketing assets including: concept illustrations, pitch decks, lookbooks and photoshoots in the early stages of a film or tv project, in addition to key art posters, trade and consumer ads, out-of-home (OOH) marketing and digital and packaging materials to expand the project's footprint. We specialize in telling stories whether it's thru a poster for Martin Scorsese and Ron Howard's recent documentary Once Were Brothers: Robbie Robertson and The Band, or sizzle reels for Amazon Prime – the medium doesn't matter, the story does.
We're wide open to diversity – in projects, people and clients. We find opportunities in unlikely places whether it be company growth or the success of our clients. We tell stories thru our creative, no matter the medium. Many of our competitors stay with one medium. We allow our clients to dictate the needs. We love the challenge of a new project and don't allow the medium to limit our creativity. A constant thirst for knowledge aids us in improving ourselves individually and as a company.
We are one of the only Women-Owned design agencies specializing in entertainment. We've embraced our status and thus, we've created new conversations and relationships around our work and the industry. We've enjoyed collaborating every year with other women artists, both domestic and internationally, to offer free Women's March posters to promote diversity and opportunity in the workplace.
AND – we hire nice people. We have a team of intelligent, hardworking, empathetic people that hustle to get projects done. I'm proud of my team. We've been through many ups and downs together over the past two decades and to have done it primarily with the same people is such a sign of faith in the company. And we can laugh! We make an effort not to take ourselves too seriously, or to take creative changes too personally. My team continues to inspire me with their excitement and discipline.
I also really love how nimble Greenlight is. We adapt faster than our competitors. When a client's priority changes, whether in creative direction or deadline, we jump. Priorities change daily and we need to be open and flexible to them.
I'm very proud of our repeat clientele. We've worked with most clients consistently for over ten years. I attribute this to quality of work and awesome customer service. Staying strategically focused on what matters most to our clients allows us to respond quickly to radical redesigns on our projects. A client at Fox told us that we always make them feel like their work is a priority. That's a huge compliment. It's important to me that every client feels like they are number one to us, because they are.
Lastly, we make an effort to be socially significant. Whether it be with the Women's March or pro-bono work with the Salvation Army and Operation Smile.
Is there anything you regret?
There are days when I feel remorseful for not taking the conventional route to my chosen career. I was anxious to get out in the world and do the things that excited me. It would have been a lovely gift to go to art school, meet professors, make friends, take a design internship, and then develop my skills to the degree where I could work full-time at a film studio. I would flourish. That's how most of Greenlight's competitors did it.
But I've come to realize that my biggest strength came from within. Doing it on my own forced me to focus, get better faster and obsess about the wonderful opportunities I've had to better understand who I am, what I want, and the road to get there.
And so, "No," I didn't follow the traditional route as everyone else. When you do things differently you create a different reality. And that difference is what keeps my staff and I inspired – and our clients coming back.
Contact Info:

Image Credit:
TamiShelly_LMBowl.jpg – Greenlight Creative's name in lights at the Hollywood Bowl for the graphics created for the Disney's the Little Mermaid.; TamiShelly_Wonka.jpg – Greenlight's Creative Director Tami Shelly poses with one of the many pieces designed by Greenlight for the Willy Wonka Live-To-Film Hollywood Bowl show. Additional pieces included the show's poster, scratch-and-sniff cards, projected graphics, and digital pieces for social media and advertising.; TamiShelly_WMarch_01.jpg Greenlight designs and curates a collection of Women's March posters. These two were designed by Los Angeles based artist Akiko Stehrenberger and Germany's Eileen Steinbach.; TamiShelly_WMarch_02.jpg Greenlight designs and curates a collection of Women's March posters. Seen at the NYC march the "Tough Titties" poster designed by LA artist Akiko Stehrenberger.; TamiShelly_02.jpg Greenlight's office has been based in the NoHo Arts District, on the second floor of the historic El Portal Theatre, since 2000. We have parking spots too! TamiShelly_Office.jpg Greenlight's Jr. Partner, Melissa Irwin, kicks back and enjoys a recently designed newspaper created for a film's promotion.; DanteShelly.JPG Greenlight's photographer Dante is a bit camera shy. TamiShelly_Dante.PNG – At Greenlight, it's okay to put your feet on the furniture. TamiShelly_Tami.Melissa.Luz.jpg – (LtoR): Creatives Tami, Melissa and Luz enjoy an afternoon in the Beetlejuice waiting room of I Like Scary Movies.
Suggest a story: VoyageLA is built on recommendations from the community; it's how we uncover hidden gems, so if you or someone you know deserves recognition please let us know here.