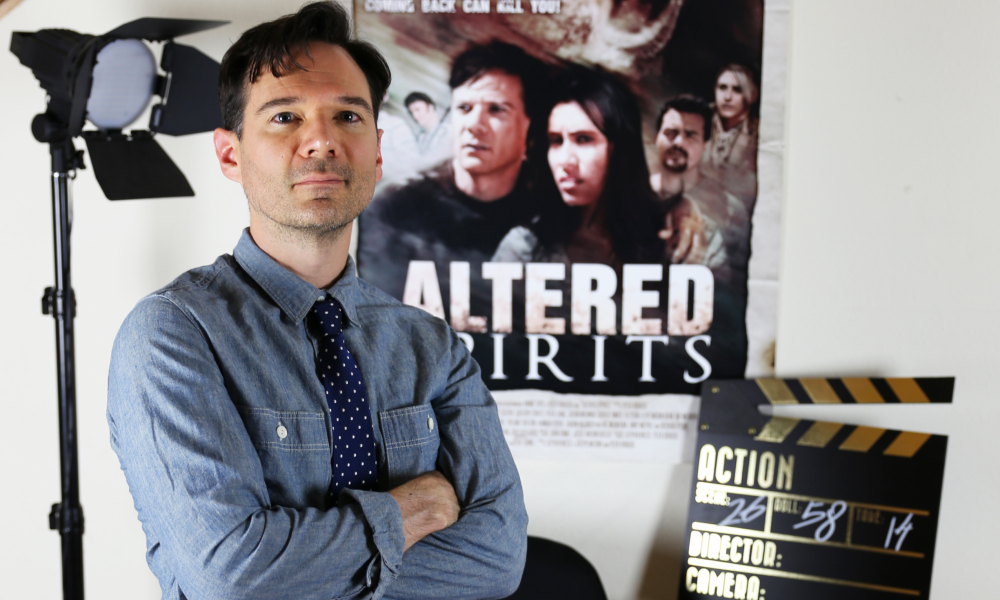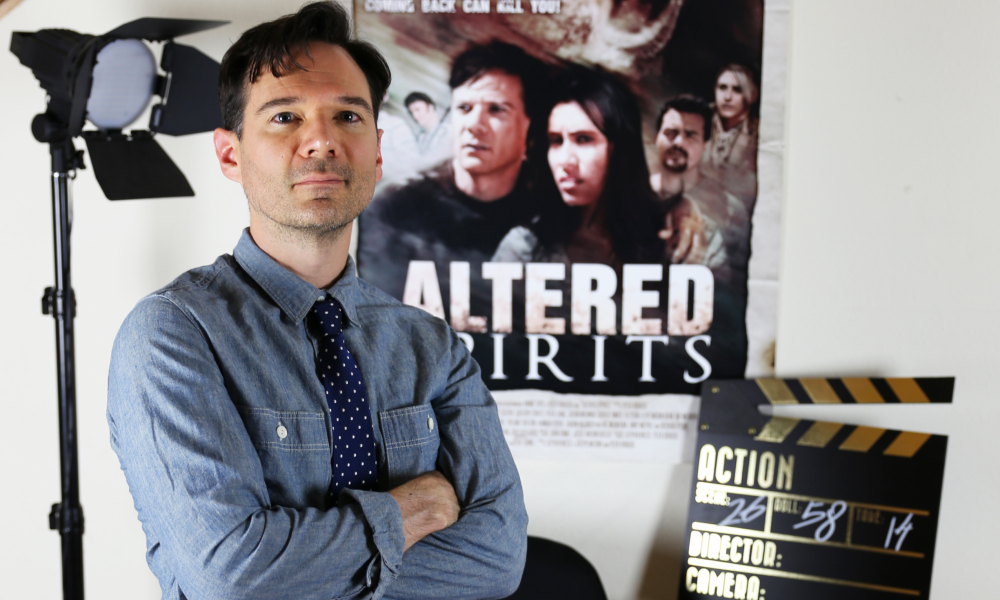 Today we'd like to introduce you to Stephen Weese.
Stephen, please share your story with us. How did you get to where you are today?
I moved to Los Angeles purely as an actor in 2007. Life had some different plans. At first, I had some success with film and voice over projects, but I was diagnosed with Chronic Fatigue Syndrome soon after. I became almost bedridden for most of 2010. I recovered with some hormone treatment, but I didn't know if the CFS would come back since so little is understood about the mechanisms of this syndrome. In 2011 I decided that since I didn't know how much time I had I would produce, write, and star in my own feature film. I wrote the script with my roommate, Joseph Medina, who has a degree in Screenwriting from Chapman University.
Not long after, while searching for a director, I met Peter Bohush. Peter became the Producer/Director/Editor to my Producer/Writer/Star and we formed our company. We both searched for financing but were unable to get any major money. I told Peter if we didn't find any by the time spring shooting was scheduled, I would sell my convertible Mustang GT to get us started. Shooting time got close and so I sold my car, which I had purchased with my inheritance money from my father's death in 2010. I bought a beat-up car and we shot in the desert near Palmdale for a month.
Since I was a voice actor for anime and video games, I asked the biggest names I knew in anime voices to come star in the film. Even though it was a live action film, many of these names agreed to take major roles in the film. Cristina Vee, who is Sailor Mars and Miraculous Ladybug on Nickelodeon is the female lead. Richard Epcar, who is Bato in Ghost in the Shell and has over 500 voice credits, plays the mystical guru. Vic Mignogna from Fullmetal Alchemist plays my brother, and Spike Spencer from Neon Genesis Evangelion plays the villain. We shot in the desert for 24 days. Halfway through the shoot we ran out of money and during off days I was on the phone all day begging for more funds from friends, family, and anyone who would listen. Peter had found a VFX artist and so we added over 100 special effects shots to the film that we previously were unable to afford.
The shoot was difficult, even though it was spring, it still was blazing hot in the middle of the day. Sand would blow in our eyes and fire ants would climb up our trousers. One day my eyes were so weary from sun and sand that I had to have our AD, Nick, drive me home because I could not keep my eyes open due to the pain. I remember I ran around set, enjoying the energy of my recovery from CFS, trying to use it while it lasted. After the shoot we gave our footage to our VFX artists, but in the end, things did not work out with him. This set us back six months — in fact it would take me nearly two years to find a VFX artist that would work for deferred since we had already spent all of our money. Meanwhile Peter began editing the film and putting all the shots together. Around 2013 I met Michael Struck from Washington, who agreed to do all of our effects shots. It was also in 2013 that I relapsed with Chronic Fatigue.
While I was sick, I left things to Peter, hoping he'd be able to finish the edit and work with Michael to get us to the finish line. Peter was also better at business than me so we expected that he would make the distribution deal once it was finished. In 2014, Peter Bohush suffered a cardiac arrest. He survived but was in the hospital for over a week. Once he went home, he was unable to work on the movie any more. The event had taken its toll on him and he needed care to help him at home. I was still very unwell at the time from CFS. Michael had finished his VFX shots so we had them on a drive, but all work on the film stopped. It looked like it would be the end of my dream of starring in a feature film. Nothing much happened until 2015 when I started to recover again after a nutrition program where I cut out wheat and sugar. It was a very slow recovery but once I felt well enough to drive I went up to Peter's house to check the film. It would not open in the editor; instead, it crashed every time.
There were over 10,000 edited files in the project and years or editing work — starting over was unthinkable; combing through nearly 10TB of 4K Red Camera files wasn't an option. For six months I researched websites, tech support, and forums to find out why Altered Spirits would not open on any computer. Finally, after installing the newest version of Premiere, the project opened. It was a miracle — in fact I had named my two main hard drives for the project Lazarus and Phoenix, hoping to bring it back from the dead. Since there was no one else to finish the film, I took Peter's rough cut and began to edit it. I had some screenings and got a lot of advice, including from some of my friends at New York Film Academy's Post Production.
I learned how to edit, and then when the film seemed done I learned color correction. I also learned sound design and did all the sounds for the film as well as an audio track for international distribution. I wanted to finish this project desperately, not just for myself, but for my cast and crew, and especially for Peter. Once I had a nearly finished version I contacted TomCat Films, and they agreed to be our distributor. In January, 2017, Altered Spirits premiered at Anime Los Angeles, a convention with around 10,000 attendees, with a red-carpet event. Finally, all of the years of work were finished. In July, the film was released online at Amazon Instant Video. Perhaps one day I'll make some money back from it — enough to get another Mustang convertible.
We're always bombarded by how great it is to pursue your passion, etc – but we've spoken with enough people to know that it's not always easy. Overall, would you say things have been easy for you?
I have struggled with Chronic Fatigue Syndrome, my partner Peter had a cardiac arrest, the movie project was corrupt and unusable for six months, we ran out of money during the shoot, after the shoot I had to learn how to edit, color correct, and do sound design since Peter was unable to finish. Things certainly have not been easy, it took a miracle for us to complete the film — but I'm glad I learned lots of new skills and perseverance along the way.
We'd love to hear more about your business.
Marvelous Spiral Theater makes movies. So far, Altered Spirits is our first. It was a hard road but now we know how to create a film from pre to post-production. I'm proud that our first feature film was completed! Not only that it was able to get distribution and is on Amazon Instant Video. What sets us apart is that we never gave up.
What were you like growing up?
As a small child, I always was divided between technology and performance. I was regarded as the next "rocket scientist" in my neighborhood, but once my Dad got me a Commodore 64 I spent half of my life on that, and the other half with my Mom's old Amway tape player recording pretend television shows with my sister Julie and my friend Michael. I had very thick glasses and was very skinny — I didn't have any girlfriends. But I loved to sing everywhere I went. So I was this sort of computer nerd/geek/musician/actor. In middle school, I wanted to get a girlfriend and so I spent all my money on contact lenses, but I was still so awkward around girls it didn't really help. I just hung out with my actor friends and my dungeons and dragons group. I also programmed my computer to call people up and talk to them in a synthesized voice. I wanted to be a superhero and even had designs for a real-life "Iron Man" armor in my high school notebook.
Pricing:
Altered Spirits – Amazon Instant Video – $2.99
Altered Spirits- Amazon DVD – $14.95
Contact Info: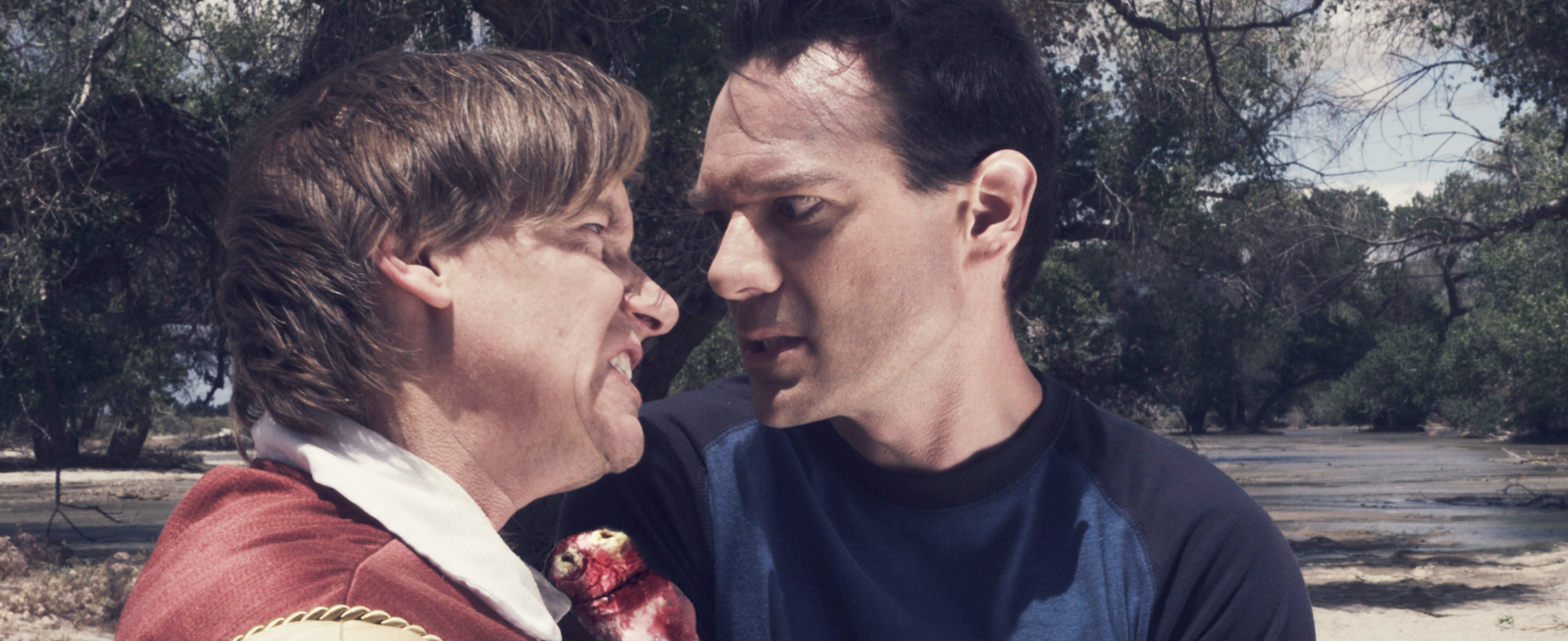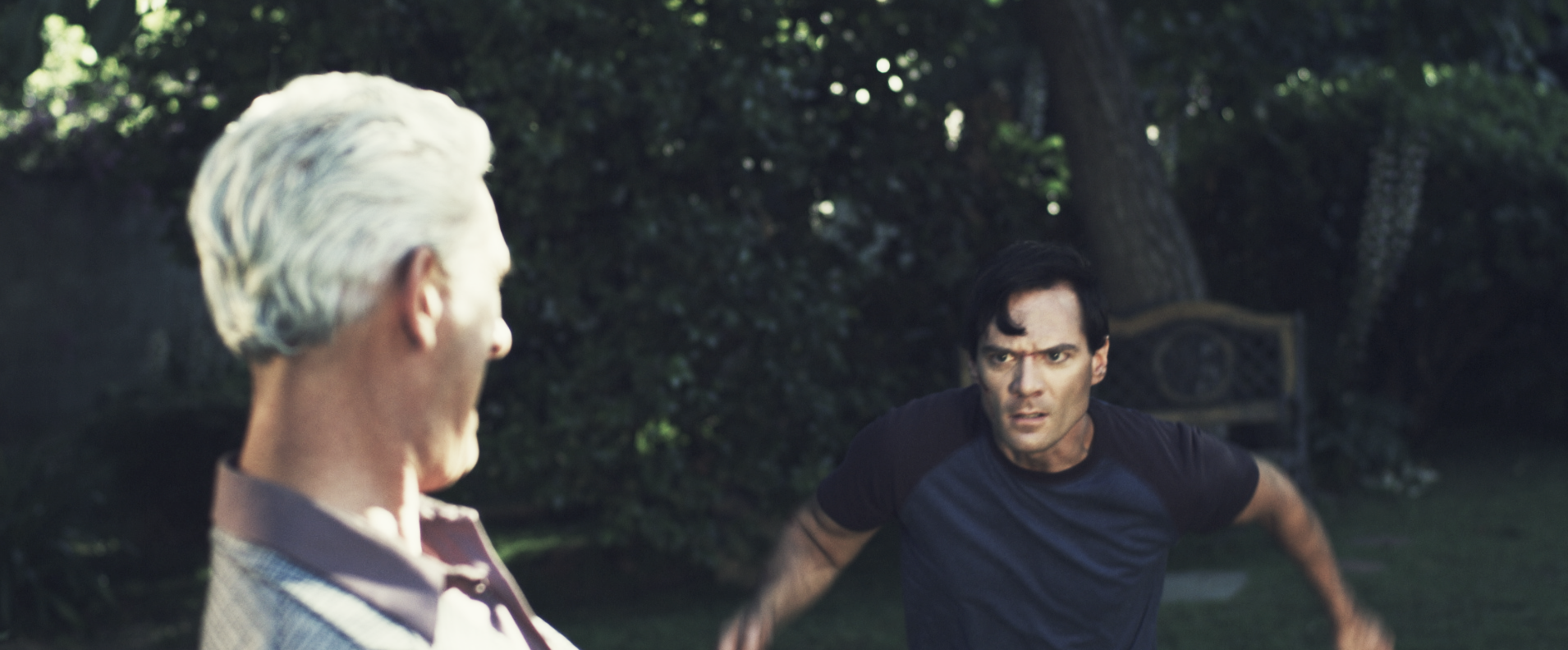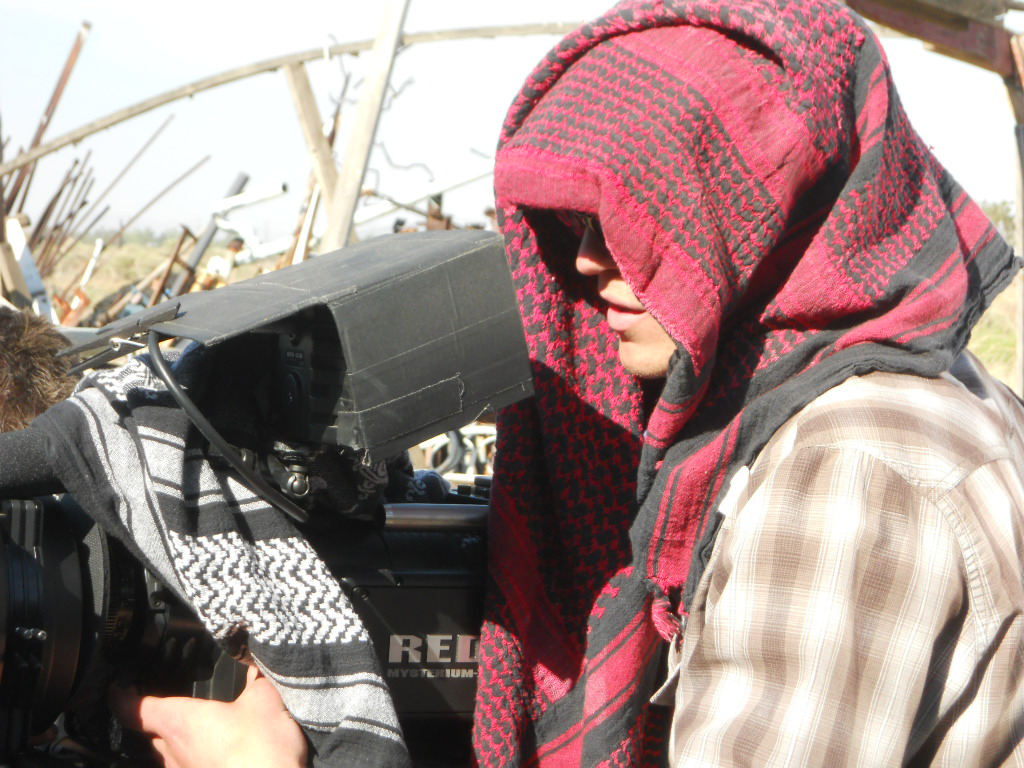 Getting in touch: VoyageLA is built on recommendations from the community; it's how we uncover hidden gems, so if you know someone who deserves recognition please let us know here.