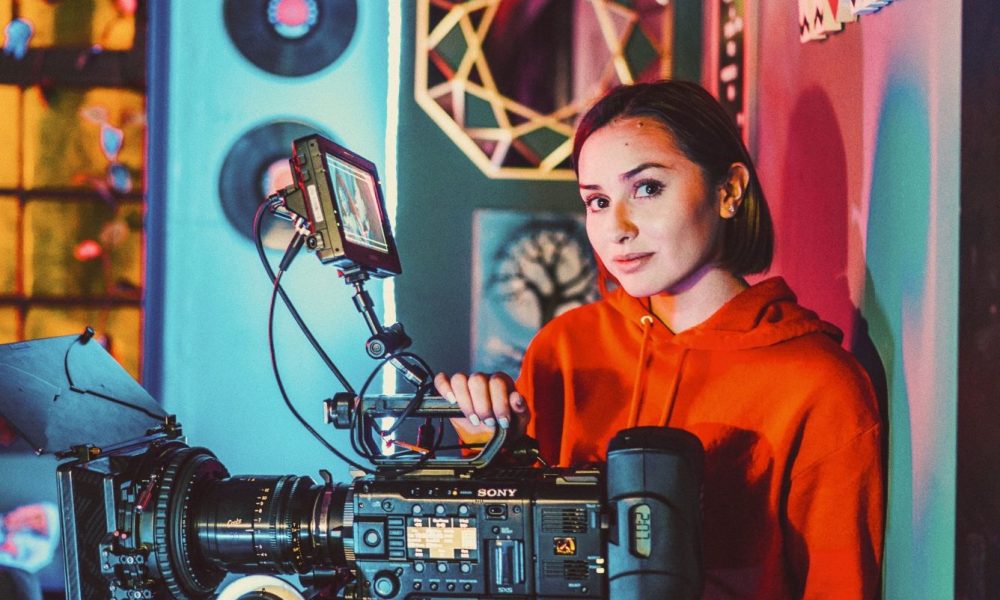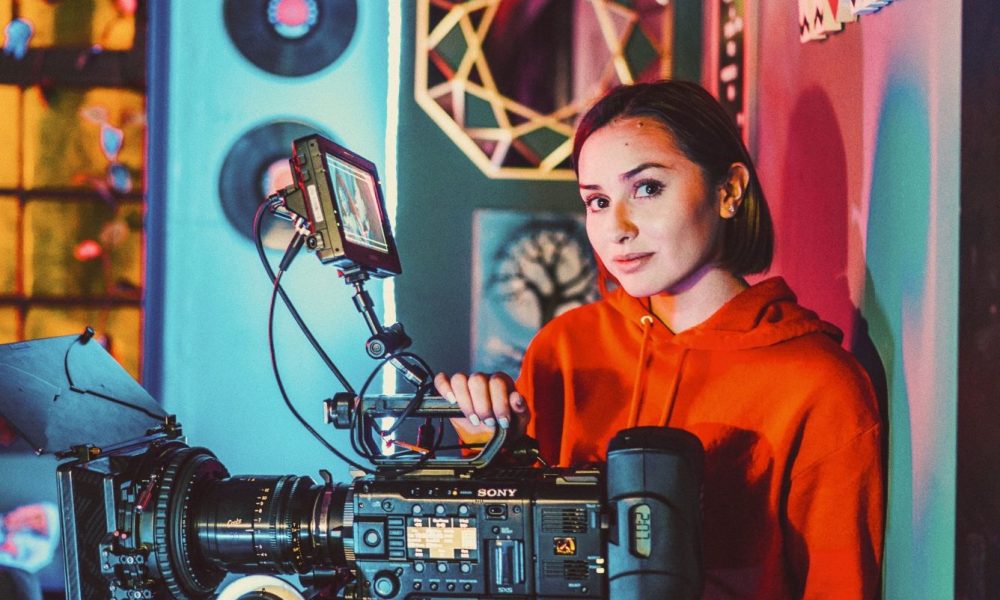 Today we'd like to introduce you to Stephanie Marie.
Stephanie, let's start with your story. We'd love to hear how you got started and how the journey has been so far.
I was born in Albuquerque, New Mexico and grew up there until I was 19 years old. I went to Valley High School. I was a cheerleader and an inspired filmmaker. In high school, I took an advanced film class with three other students. We had gotten the opportunity to work on a big production for a movie called La Vida Robot starring George Lopez, Jamie Lee Curtis and Carlos Peña. I was able to take off a week from class because the production had asked for a couple of production assistance (PA's). During the production, I've learned many things and I realized that being on set was something I wanted to do for the rest of my life. After my high school graduation in 2016, my parents gave me the opportunity to travel to Los Angles California. After staying in LA for a week, I fell in love with the city life and knew I had to live there. On the plane back to New Mexico I was very emotional. Shortly after, I started community college at CNM for about six months studying Film Technology.
Overall, has it been relatively smooth? If not, what were some of the struggles along the way?
Being in community college for about six months, I've experienced one of the hardest journeys of my life which gave me no choice but to drop out. I experienced a pain in my left hip for a couple of days thinking I pulled a muscle from cheerleading. One day, I had woken up from bed and had a hard time getting out to the point where I fell to the ground crying in pain. My older sister, Geneva, took me to Urgent Care on a Friday.
The doctor came into the room to examine my pain and took me in for x-rays right away. The doctor came back to tell me and my sister I had cancer. My heart dropped and I looked at my sister. To this day, I have never seen my sister look so shocked in her life. The doctor proceeded to tell the both of us to call the Cancer Center on Monday to schedule an appointment to get more answers. It was the worst weekend of my life. Monday came and no appointment was made with the Cancer Center without a cat scan and biopsy. My mother, was very frustrated. She did everything in her power to get me that appointment. Although, we had to wait two months… I had finally gotten a biopsy in April 2017. I had finally found out that I had an Osteoblastoma bone tumor on my left pelvic bone which was benign! Finding out that it was benign was a HUGE relief for myself and my family. Being at home doing nothing all day, I found myself having extra time to myself which led to the internet and watching Casey Neistat on YouTube. Being human, of course I would have the curiosity and search what an Osteoblastoma bone tumor was to other people and how they dealt with the pain mentally and physically. But unfortunately, I didn't find a lot other than negative news. This led me to create my own YouTube channel to help others and myself. Making videos helped me get up and do something other than sit and feel sorry for myself. I had my surgery in June 2017 which went very well. During my recovery, I used manifestation to get better. I knew in my heart that I would get back to walking again and most importantly going back to college and getting my regular life back without worrying about pain. I didn't listen to the "buts" or the "what if" I listened to my body and myself. I knew deep down what I wanted for myself and I set goals. There's one particular video I remember being absolutely inspired by "DO WHAT YOU CAN'T" by Casey Neistat. This video inspired me to move to Los Angeles and go to film school to make movies in Hollywood. I bought a flight on September 20th, 2017, made the move by myself, and finally moved to Hollywood. Although, it wasn't easy at first. I was terrified leaving my family behind I just never showed it. So yes mom! If you're reading this of course I was scared (lol). But man, it was a struggle, I had to hustle every day to pay my expensive rent along with my two other roommates. We would be surviving the days eating cup of noodles every night. Though all these obstacles were there, I kept pushing my way through and am proud where I stand today. It's not the obstacles that define who you are, it's how you get past them.
Please tell us more about your work. What do you do? What do you specialize in? What sets you apart from competition?
Before stepping into the film industry, I started shooting vlogs and posting them on YouTube about daily life, being on set, etc. Being three years into the industry, I specialize in camera operating and 1st Assistant camera. Working with different brands and creating content such as commercials, Instagram content, independent films, and feature films. I am proud of the opportunities and accomplishments I've completed thus far, and I'm only at the beginning of this creative journey we call life.
If you had to go back in time and start over, would you have done anything differently?
I wouldn't want to start over even if I had the choice. I've learned through my mistakes and I've grown through my biggest obstacles. I'm very thankful where I am today and I'm happy about my past because my past made me who I am today. Just because you fall doesn't mean it's easy to get back up. You have to work harder and harder each day there is no time to waste. Also, before I go! Big thanks to my parents Saul, Veronica and my sister for believing me. I love you guys!
Contact Info:
Suggest a story: VoyageLA is built on recommendations from the community; it's how we uncover hidden gems, so if you or someone you know deserves recognition please let us know here.