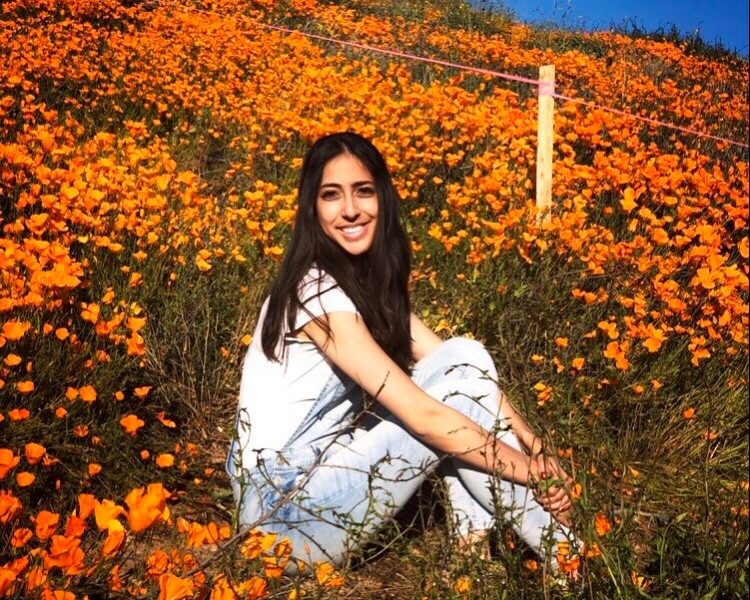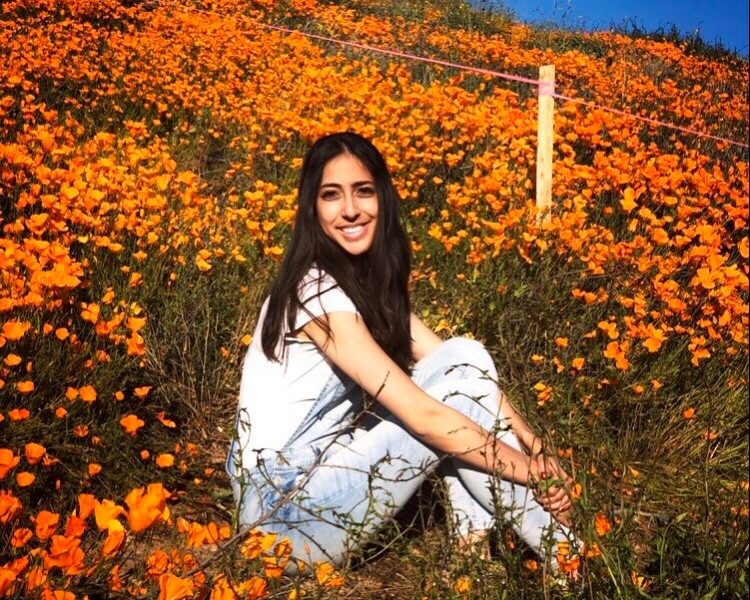 Today we'd like to introduce you to Sofia Uraizee.
Hi Sofia, we'd love for you to start by introducing yourself. Tell us your story and how you got to where you are today.
So I am originally from North Carolina, born and raised. I grew up moving between Georgia and North Carolina. Every year in elementary school we had an English project where we had to write and "publish" a book. This was always one of my favorite times of the school year. Each year as we were taught more and more about the elements of story writing, I grew more and more intrigued by it. Hook, plotline, rising action, conflict, climax, resolution, similes, personification, onomatopoeia… I loved incorporating these new concepts into my writing. I would get so involved and consumed in my writing. I was so focused. When I was in my element, I had actually transported myself into the world of the story I was creating. And this is how my book Legend Land was created. It started as my fifth-grade English project.
Even beyond the classroom and after the project was done, my parents would find me in my room, mapping out plot lines for potential sequels and adding more details to my story. Middle school came around, and I was still working on Legend Land. My mother even sent the story over to some of her friends who were writers who read it over and provided constructive feedback and encouraged me to continue with my story. And I took their feedback and edits and continued on.
As I grew up and made my way through high school and college, I got caught up with the pressures of applying to college and dental school. I no longer had extra time to devote to developing Legend Land nor did I or my family know the first thing about how to go about getting it published. But it always remained a dream of mine to publish it one day.
Fast forward to many many years later, I made it through dental school and moved out to Los Angeles for a dental residency program. As I began to make friends and build my social network out here, I met people from all different backgrounds and walks of life. I met musicians, producers, writers, actors, dancers, and the list goes on and on. I met so many creatives. I met a few writers, some of whom had written their own books, and I was immediately fascinated by their stories as I still had Legend Land on the back of my mind. I remember casually mentioning to them that I had written a book that I had always wanted to publish, thinking nothing of it since that was so long ago; I had mentioned it merely to give us a place of commonality to relate to one another. I was surprised by the interest and support I received regarding my story.
I remember being taken aback when one asked if he could read my story. It was in that moment I realized that I was nervous to share the inner thoughts of fifth-grade Sofia with someone who at the time, I had just met! I contemplated it for a few days and then thought, what do I have to lose. I mustered up the courage to send it to him and was pleasantly surprised by his response. He, along with several others, strongly encouraged me to resume my dream of publishing it. One, who was particularly interested in film, even wanted me to pursue a short film project. Needless to say, I was thrilled with the support and set my first goal, to get it published, and here we are today! My book is now available on Amazon, both paperback and e-book versions.
I'm sure you wouldn't say it's been obstacle free, but so far would you say the journey have been a fairly smooth road?
It most definitely has not been a smooth road. The first struggle along the way was figuring out how to publish a book when neither I nor anyone in my family had any knowledge on the subject. In a sense, we had kind of given up since we did not know how to. I felt stuck. It was not until moving to LA and receiving encouragement from colleagues here that I was given some tips and leads. I began reading articles and listening to podcasts on traditional publishing versus self-publishing. One that particularly helped me was the Goal Digger podcast featuring Rachel Hollis in which she talks about her journey with writing and publishing her own book.
After thorough investigation and consideration, I decided to go the self-publication route. The traditional publication route takes much longer and I knew I had to just go with the momentum I had at the time or I would get caught up with the bustle of life again, and I didn't want Legend Land to just collect dust in my closet. The next obstacle was designing a cover. I had illustrated the original cover for my school project which brought back so many memories of the world I had created in my mind. I wanted to capture the essence of that in a more sophisticated or polished manner. Through the help of a friend, I was able to find a cover artist who did an excellent job of "re-creating" my original cover into what we see today.
As you know, we're big fans of you and your work. For our readers who might not be as familiar, what can you tell them about your work and what makes it different?
What is unique about this book is that it was written from the eyes of a fifth grader. I decided to publish it, as is, from my grade-school perspective, with my goal being to inspire children to pursue their dreams, even at an early age. Never did I imagine when I was writing this in my classroom that I would actually one day publish it for the world to see. I hope that by hearing my story, children realize that they can be anything they want! I want them to realize that what they are doing in school right now could have an effect on the entire world. They are never too young to dream or to have a vision or to make an impact.
In addition to motivating and inspiring others to pursue their dreams, I also want to entertain others and invoke their imagination. This book is a great mental getaway for children and adults. During these especially stressful times living through a global pandemic, we could all use a distraction. Something that fully captures our attention, even if it is just for a little bit. It contains references to folk tales that will bring nostalgia to adults as they get away to a mythical world for an hour as they read this book. I have gotten such positive feedback from readers that once they started, they could not put the book down because they wanted to know what happened next! The book contains a lot of imagery that instantly submerges the reader into this imaginary world and the events described.
Another unique aspect of this book is that the lead protagonist is female. I actually chose myself, a young South Asian female, as the main character at the time and kept it that way; however, I did not physically describe Sofia in the book so that any girl reading can put herself in Sofia's shoes. Throughout the story, this girl, like any other child reading the book, finds herself in situations where she has to be the hero to get herself back home. Without giving too much of the story away, as the dominant female, she pushes her team to keep trying even when her partner is ready to give up, she persists despite a painful injury, and she devises the final plan that may or may not end up saving them.
My goal is to inspire and bring joy to others. If I can accomplish this for just one or a handful of individuals, I will feel accomplished knowing my story did something for someone; I smile every time I hear someone say they couldn't put my book down, or their child kept reading it over and over. I have also enjoyed giving back to the community through my story. I was able to donate some of the proceeds from book sales to No Kid Hungry and recently donated a set of books to the Cancer Relief Foundation which sends cancer relief packages to adults and children battling cancer. I hope that by receiving this book, it brightens up their day and hope it brightens up yours too!
What was your favorite childhood memory?
I touched on it earlier but one of my favorite childhood memories was our annual school publishing party. I remember the excitement as I would create my list of ideas for what my story would be about. After picking one topic, I would develop the plotline and outline the chapters. Then I would begin writing the chapters and filling in the details, and this is where the real fun began. After writing the whole story, I would submit it to my teacher for her to "publish" and a few weeks later, I would receive something back with an empty cover and my story typed up and bound together like a book! I was then excited to illustrate the cover and fill in the few blank pages inside with my own illustrations depicting the images I had created in my mind as I wrote my story. Once all of that was done, the day of the publishing party came. The teachers provided snacks and drinks and we got to read each other's stories. I loved that day because I was not only proud to share my story with others and get feedback, but I was also able to read other stories and see what my peers had come up with. I remember getting a lot of positive feedback on my story that day, which only fueled my fire and passion more.
Pricing:
Paperback book- $9.99
E-book- $2.99
Contact Info:
Suggest a Story:
 VoyageLA is built on recommendations from the community; it's how we uncover hidden gems, so if you or someone you know deserves recognition please let us know 
here.