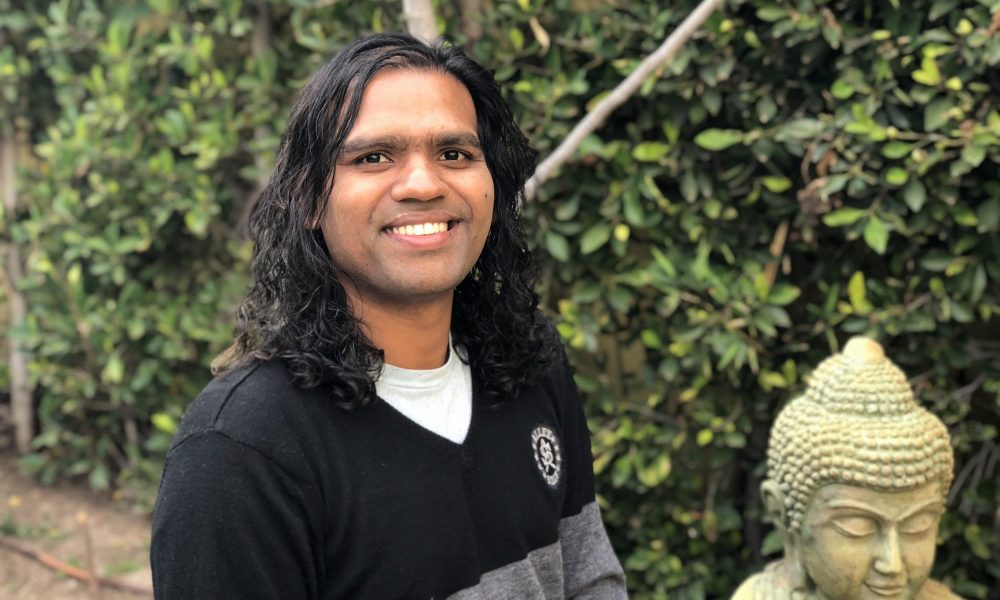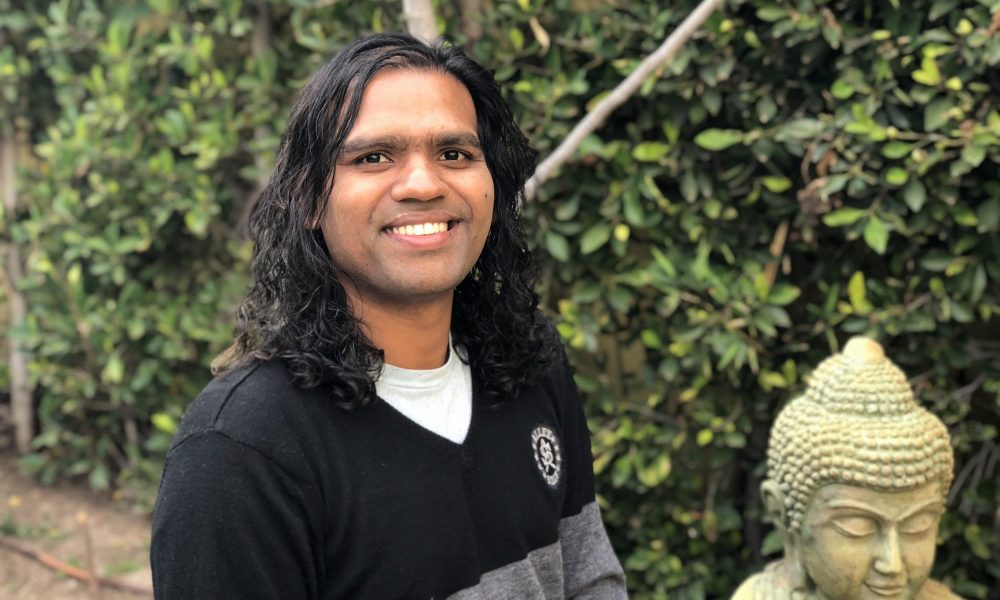 Today we'd like to introduce you to Shiv.
So, before we jump into specific questions about the business, why don't you give us some details about you and your story.
My journey started one day as I was looking out into the ocean through a small window of a large cargo ship I was working on as a Navigating Officer. On that particular day I noticed something strikingly different, I felt for the first time this urge of restlessness arise within me and a feeling that there is more to life than what I was doing. I decided to go out on the bridge wing of the ship and look at the horizon, there I saw the sun setting, it was a very clear and calming sunset and as I watched it go down something uniquely struck me 'that there is a greater meaning to life' greater than working a job or having things. Later that evening after my work shift ended, I sat down and just closed my eyes, something up until that moment I had never done before. That was the first of many times that I tasted silence. All at once I felt the noises from my head pop up telling me or rather commanding me on what to think and how to be this is not to be confused with all the other times because this time I was able to see my thoughts as separate and meaningless in contrast to the sunset. The sunset was so pure so full of life yet simple and elegant. This quality of humbleness allowed my being to quiet and turn towards more simplicity of being. From that day forward my approach to work had drastically changed. Although I still had 4 months' left on my contract, I completely transformed myself during that time. At first, I started going deeper within by asking myself questions. Who am I, really? Thoughts would come up, all words and titles, but somehow, I felt those were no longer representative of me.
One day something mystical happened, as I was standing out looking above the water at the stars in the sky I had this deep understand that the "I" was no more. The "I' in me just disappeared. Something had taken place through my body which cannot be fully stated in words, and after a short 15 min interaction a new me was re-born. That evening felt so peaceful and I felt called to sit down and close my eyes, something I had never done before unbeknown to me is readily referred to as 'Meditation' had taken place. At the time it was just something that I had to do. I sat down and went deeper within myself. I started to feel the subtleties of how the mind controls a person's life by telling him what to do rather than sitting back and allowing a being to directly experiencing life as it is. Slowly other shipmates started coming to my room to sit by me and meditate. Eventually my contract with the ship ended and I left the ship never to return. I headed home to meet my parents and explained to them that from now on I was intending to live a simple life. After meeting with them I left home letting go of everything I once knew, family, work, desires, materials, and all things familiar.
I was then ready to set sail on uncharted ocean of possibilities, this time allowing my own inner being to be the navigating force moving me through life. My first stop was at an Ashram where I witnessed people of all walks of life and conditioning of the mind searching for answers on the outside. I observed and realized that not only are there no answers to be found in life, but the questions and the search itself are all merely a game that keeps us perpetually distracted. I decided to leave the ashram and continue on with my journey. I became curious about the so-called gurus and 'knowers' that I had been hearing a lot about during my time at the Ashram, so I decided to see for myself, perhaps they had the answers? I met and sat with many of these so called "gurus" and after several seconds in front of them I quickly came to know that they too were just as 'lost' as the people whom were seeking their guidance. Right then and there I fully understood that life could not be preached or directed by anyone, but rather can only be experienced as it unfolds. I continued my journey to the South West part of India. During my travels I met all kinds of people with all kinds of questions. I had initially set out to travel alone, yet somehow, I never was. On my way there were always people surrounding me. If I happened to be at a bus stop waiting, there would be someone who would sit by me and invariably start asking me questions about life. I still have no clue why they would be asking me and yet it would occur in almost every place I traveled to. I have a sense that something somehow made people come to me on my journey of the unknown even though I did not know where I was going or what I was doing. I was simply moving with a flow greater than I could understand going from city to city mostly walking just witnessing life and seeing how people live. I was on a journey to live the simplicity of life attempting to fully embody the journey of being an ordinary man.
From there my journey started to settle into more silence and I would often be found sitting under a tree. Again, people would come near me to sit by me and ask me questions. From that place I started to write the book I ended up publishing "The Seed of Nothingness." I wrote the book in the utmost simple language, yet each word and line were meditated upon engineered for the human mind to be transformed. The book emphasizes our ability to transform to the highest level of consciousness through the realization that life is a gift. This gift is to be experienced with love and acceptance. And once a person feels the true actuality of life he is bound to be transformed into the flow that is governed by the Universe. I truly feel the book was written beyond my own doing to instruct humanity to start a new way and a new vision and change the very foundation and principles on which the society has been built. I am here to share that life can be lived happily in the simplicity of being ordinary.
Now my journey has brought me to America a place I could never have dreamed of traveling to. I am grateful to be here and at this time have enjoyed sharing meditation and silence as a new way of life.
So, let's switch gears a bit and go into the Author of "The Seed of Nothingness" story. Tell us more about the business.
I work on the principles of "The Seed of Nothingness" which lays the foundation for beginning the deeper work with me. Once the book is read I follow up with individual sessions using talk and meditations Via Skype/phone to support strengthening the self-confidence to go within. I engage individuals for their benefit to their own self realizations so that they may enjoy and experience the beauty of life without judgements and fears. This allows them to flow in the acceptance of what is happening in and around in this experience as the gift of life.
Everyone is following someone; I inspire to guide people back to themselves so that they can deeply connect with their inner guidance system allowing them the freedom to live unbounded from outside influences. My approach is not about doing, its about allowing through acceptance letting things happen in the non-doing.
The qualities of my work are simple when a candle shines in the room it lights up the whole room regardless of where the candle is placed. The love energy of the universe flows through us all, we all are the candles and this love energy is the flame, which we share with one another. My work is to remind us of this flame that we all hold within, and to inspire each one to shine, thus illuminating self and others around.
How do you think the industry will change over the next decade?
The consciousness of this world is experiencing the shift where now as an individual we are asking the bigger questions, we are figuring out the oneness of the universe and how it connects all the dots together. The humanity is moving towards the big shift where all the old concepts and methods are going to fade away and the new vision and the new man is going to rise who understands and realizes that this life is a gift and an experience, nothing more.
Contact Info:
Phone: (310) 420-5873
Email: seedofnothingness@gmail.com
Instagram: seedofnothingness
Twitter: seedofnothing
Getting in touch: VoyageLA is built on recommendations from the community; it's how we uncover hidden gems, so if you know someone who deserves recognition please let us know here.