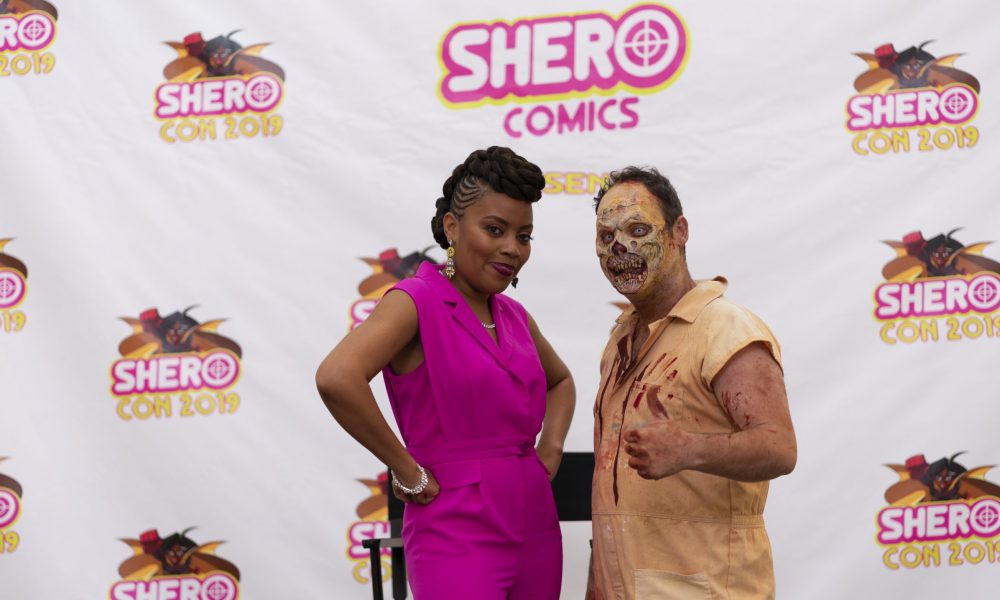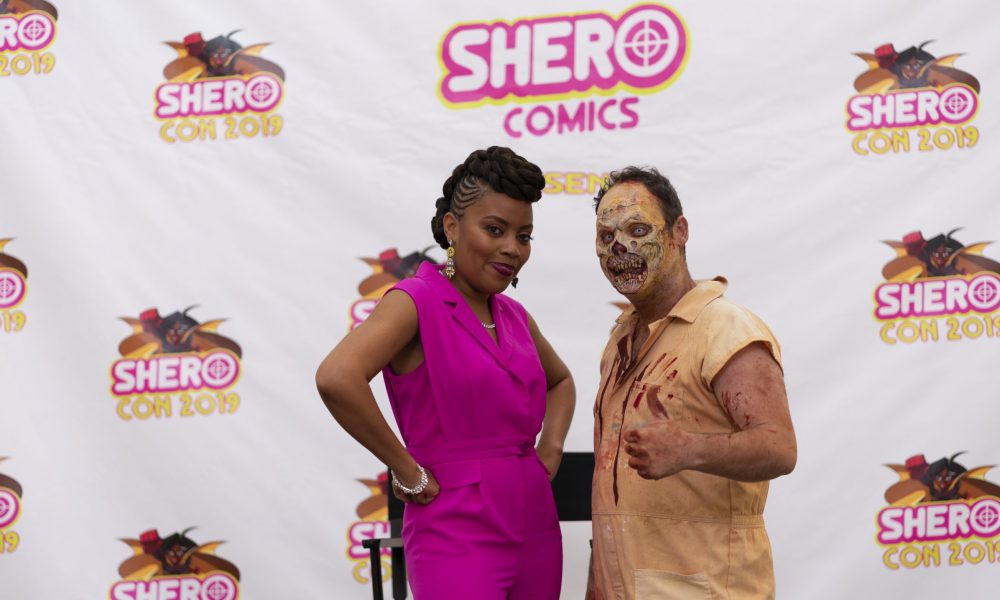 Today we'd like to introduce you to Shequeta Smith.
Shequeta, please share your story with us. How did you get to where you are today?
My first foray into the world of entertainment began in college, at NC State University. I was really into music, so during my sophomore year, I joined the Def Jam street team and interned as their college rep until graduation. During my internship, I began writing an entertainment column for the campus newspaper about my adventures meeting and hanging out with celebrities. By the time I graduated from college, the execs at Def Jam asked if I was ready to move to New York but by then I had fallen in love with storytelling. After college, I decided to write a screenplay on a whim and I ended up a finalist in the Sundance Writer's Lab. After that, I decided to take it seriously and instead of moving north I headed out west – this was almost sixteen years ago.
Since then, I've been in Los Angeles pursuing screenwriting and it's definitely been a journey. I've managed to keep one foot firmly planted in Hollywood while simultaneously working in corporate America and learning the business. In 2008, I launched my indie film company Rayven Choi Films and began writing and directing short films. In 2014, after watching what Marvel was doing with their superhero films and while working for Coca-Cola, I felt like I needed to add some intellectual property to my arsenal in the form of a graphic novel. I secretly began working on my graphic novel series, Rayven Choi. In 2016, I launched my five-part graphic novel series, Rayven Choi, under my publishing arm, Shero Comics.
The books have been a hit at comic cons all over the world and I've used the books to help market my merchandise which has also been a hit with fans of the series. My Shero Comics brand has evolved into this badass, female empowered brand with endless potential to reach women and girls from all around the world.
Overall, has it been relatively smooth? If not, what were some of the struggles along the way?
Building a career as a screenwriter and creating my own lane in comics with my Shero brand has definitely not been a smooth road, but it has been pretty significant. Looking back over how everything has happened, proves that I'm definitely on the right path and right where I'm supposed to be and that gives me peace. As far as the struggles along this journey? How much time do you have?
Oh man, where do I start? I think the biggest struggle is one that is shared by creators across the board – having to work a day job while trying to pursue your dreams. This is especially hard if you're working a day job that you hate and that seemingly has no connection to your artistry. I know I've worked plenty of jobs during this journey that I've hated and those jobs used to have a tendency to suck the creativity out of me.
However, there was this one temp job that I worked maybe ten years ago that changed my heart and mind. It was a sucky job that required me to work in excel all day, the boss was a bit of a tyrant, it was downtown LA which meant that I was stuck in traffic for an hour each way, and on top of that, I had to pay for parking. It was one of the lowest points in my journey and one of my toughest years in Los Angeles that quickly turned into a sink or swim moment for me.
One day, I had an epiphany that I needed to use everything that was put in front of me as fuel in not only my creativity but my productivity as well. So, instead of bitching and moaning about spending two hours in the car every day, I decided to use those two hours to outline and to write song lyrics for the musical script I was writing, I studied that tyrannical boss as a potential movie villain and used any downtime I had to work on my script. By the time I got to the second month of that temp job, I had the first draft of my script and a wealth of new characters aka co-workers to write about.
After that job, I worked for approximately three more companies before I got to where I am today and I was able to find something in each one of those positions that I've been able to incorporate into my writing, filmmaking, and that I've been able to use while building Shero Comics.
Shero Comics – what should we know? What do you guys do best? What sets you apart from the competition?
Shero Comics is a multimedia company that focuses on minority women and creating space for us in the male-dominated fields of comics and film. I started the company solely to publish my graphic novel series, Rayven Choi, as well as a few more comic book properties that I'm planning to release. However, the company has evolved into something way bigger than I ever imagined.
Since launching Shero Comics, back in 2016, we've released three books, we've shot a documentary, The Shero Universe, about black women in comics, we've launched SheroCon, an annual all-female comic con, and we have a speaker series, Shero Talks, that's like an all-female TED Talks. I can guarantee you that in 2016 when I created the logo for Shero Comics and released the first Rayven Choi book, I had no clue that any of this was possible.
Did I think I had a great product? Yes. Did I think Shero Comics had the potential to be a great brand? Of course. Did I think that I would travel the world, shoot an international documentary, and become the first black woman to create and run one of the only female comic cons in the world? Hell no!
This has all been one big happy accident that I believe fits into what my true purpose is in life – inspiring and empowering women and girls through my artistry.
I think what sets Shero Comics apart from others is our very specific goal of reaching women globally. Women are such a large and powerful demographic but often we're overlooked. Coming from a corporate background, where I've worked for some of the biggest brands in the world, I've learned how important it is to find your audience and cater to their needs. With my brand, I see women as powerful Sheroes, therefore, the books that I write, the merchandise that I create, and the messages that I send through the Shero brand are aimed at empowering women.
What I am most proud of today (because it changes from month to month) is SheroCon. I remember one of my interns being so psyched about interning with me that she mentioned something about Shero Comics one day hosting a comic-con for women. I laughed dismissively and told her that probably won't happen for another three years. Well, the universe apparently had other plans. Because a few months ago, what started out as a small all-female comic con in a comic book shop turned into a huge pop-up comic-con at Westfield Culver City Mall in honor of Women's History Month. Over two thousand people showed up for our inaugural SheroCon 2019 and it was so popular, that we've partnered with Westfield Culver City Mall once again and are scheduled to host our second annual SheroCon 2020 on Saturday, March 7, 2020, from 12 pm – 6 pm.
What is "success" or "successful" for you?
How I personally define success is getting more wins than losses and more yes' than no's. For me, that can be something as small as getting everything crossed off my things-to-do list on a Monday or something as big and exciting as meeting with my favorite production company or studio about turning my Rayven Choi graphic novel into a TV series.
As far as my criteria of how I measure success, I come from a sales background so I'm used to closing deals. This is often how I measure success. However, in the sales world, things don't always happen so rapidly. Sometimes you'll close the deal fifteen minutes after you walk in the door but then sometimes the customer tells you no for two years before they finally say yes. Therefore, I don't always see a no as no, I often see them as a "not right now." In my writing career, I've seemingly spent the past fifteen years hearing "not right now" but in 2019, with the success of Rayven Choi, SheroCon, and after being selected into Ron Howard and Brian Grazer's writing incubator, Imagine Impact 2, that's been changing in a major way.
Pricing:
Contact Info:
Suggest a story: VoyageLA is built on recommendations from the community; it's how we uncover hidden gems, so if you or someone you know deserves recognition please let us know here.