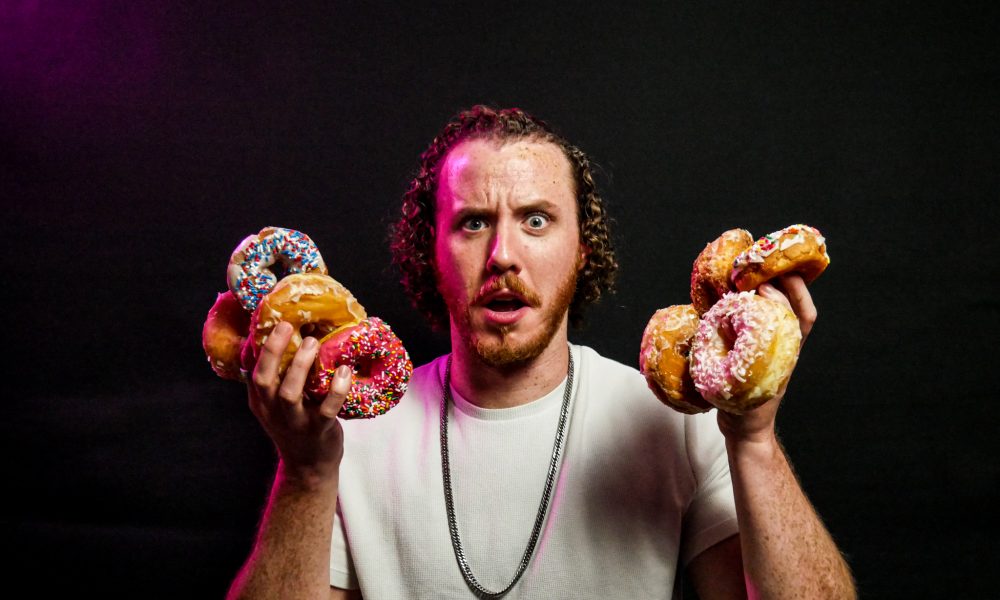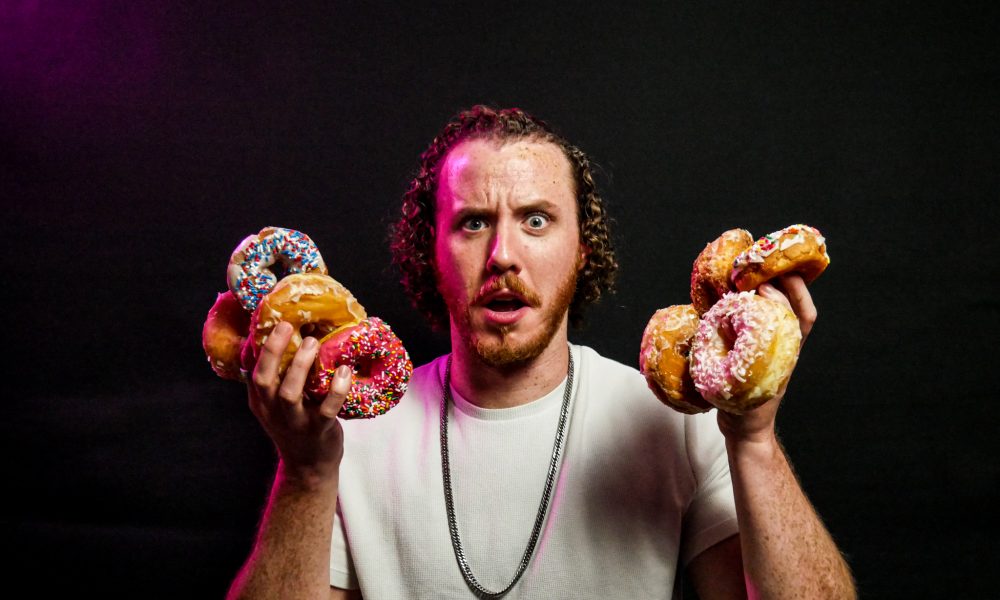 Today we'd like to introduce you to Sean Mullavey.
Sean, please share your story with us. How did you get to where you are today?
More or less, "Glazed N' Reviewed" was born from my Instagram stories on my personal account. About once a week, I would post a video of myself eating a donut in my car and make jokes while talking about the donut. After several months of that, I found myself looking to start making some new content and thought, why not donuts? The main goal is to create fun content while also highlighting spots all throughout California. At the time, I was new to the state and was totally overwhelmed by the amount of donut shops there were. At this moment, there are well over six hundred donut shops in LA County alone. Southern California has truly become the donut capital of the world but to many, it always has been. It's the birthplace of the iconic pink box, as well as the spelling change from "doughnut" to "donut", both of which are significant.
My donut story really starts in Arizona, as does my story in general, considering I was born and raised there. It traces back to my very Irish, very Catholic, family and the "miracle" they believe they witnessed. Just before my first birthday, I was involved in an accident in which boiling oil spilled all over me. The situation was dire and I came extremely close to dying. As doctors were telling my family that I was essentially done for, my grandfather, along with a priest, entered my room to say a prayer. According to my grandfather, he asked God to cash in a lifetime of his good catholic deeds in exchange for my life. It's sort of like a prayer-operated Coinstar machine. Much to the surprise of what I assume was everyone, it worked, and I survived! Due to the fact many in my family believed the situation to be a miracle, they all took a special interest in me. Outside of my own two parents though, there was no greater influence than that of my grandfather. Every Saturday, for as long as he could, he took me out for donuts. We would talk about life, what it meant to be a man, and obviously, how great donuts are. His favorite place was a major chain, so I don't want to say their name, but I will say it rhymes with "punkin' ponuts".
Even after he was diagnosed with diabetes, we would get the donuts in secret and go park in some alleyway or boat dock and casually eat a dozen donuts in hiding. A few years later, he died, but my love for donuts lived on. I spent years working in the restaurant industry eating a wide variety of cuisines from a myriad of cultural inspirations. This expanded my palate immensely and the next thing I knew, I was a total donut snob. Constantly in search of the best donuts, I spent years doing what most people do, eating donuts quietly. But then I started eating them loudly and on social media. A few years later, I started performing stand-up comedy. Two years into that, "Glazed N' Reviewed" was born!
We're always bombarded by how great it is to pursue your passion, etc – but we've spoken with enough people to know that it's not always easy. Overall, would you say things have been easy for you?
I don't think anyone who's ever done anything cool has had a smooth road on the way to it. Back in Arizona, I had been managing restaurants around the valley and I was miserable. I was doing everything everyone expected from me. Everything I was "supposed" to do, yet I was wildly unhappy. In April of 2017, I went to a comedy open mic. I wrote three jokes at the bar, got on stage, and changed my life. I quit my career, ended a long-term relationship, and focused on comedy. As far as bumpy roads go, that one felt like I was reentering earth's atmosphere. A little over a year into this transition, I moved to California and started performing stand up out here. My move out here was arduous but it was beyond worth it. Right from the start, I began meeting incredible people in the local comedy scene. If it wasn't for meeting them, I likely would never have started this show. As for the show, the concept has changed multiple times.
For instance, I originally wanted to use popular "old school" hip hop songs in the series. As it would turn out, it is extremely difficult to get the rights to popular music without a team of lawyers. I don't have "a" lawyer, let alone a team of them, so that idea was out. I started the show with two other friends but we had logistical difficulties from the jump and soon disbanded. That was when I met a guy named Frank Escalante. Frank is my current cameraman and co-producer. Around August of last year, he and I decided to do a test run episode together. Almost immediately he was able to pick up on my mannerisms and tone. Instinctually he was doing what I wanted on the first run and it's only improved since. I soon changed the logo and the music. The format changed and we went from doing one guest a month to almost exclusively doing guest episodes. Recently we started doing a segment called "Between the Bites" which is essentially a second episode cut together from extra footage. It includes interviews, extra donuts, and commentary that was cut from the main episode. The truth is the show is always changing and it always will be. There are always struggles, but it's not always the most perfect donut that tastes the best you know?
We'd love to hear more about your work and what you are currently focused on. What else should we know?
Essentially, I go from donut shop to donut shop, sometimes with a guest, sometimes without, and review the donuts. I get a standard glazed donut, the foundation of all donuts. Think of it as the cheese pizza of donuts if you will. From there, I ask the shop owner for their most popular donut. If for some reason they don't know or don't have one, we go with my childhood favorite, the chocolate long john. It's been amazing so far, the people I've met, the experiences I've had, all because of donuts. I wouldn't trade any of it. Also, if I give a high score, I stress why and if I give a low score, I stress why. At all times, though, I stress it's just MY opinion. Because a lot of factors go into how each of us like a donut. Maybe you don't like chocolate, maybe you don't like filling, or maybe your grandfather took you here on Saturdays and it's the best donut in the world! All I know for sure is that I love making people laugh, but I like donuts slightly more.
What were you like growing up?
I think most people who know me well would tell you that I have been the same dude from start to finish. More or less. I've always loved performing whether it was on stage, camera, or at the dinner table. And in my family, an argument could be made that the dinner table is the most difficult venue in the state, can really make or break your reputation. As for my interests, many have stayed the same, but the sheer amount of interests has increased exponentially. For instance, when I was a kid I was obsessed with "Star Wars". I had toys, clothes, books, etc. As an adult, I still love "Star Wars", only now I get to drink beer when I go see them and instead of toys, I have two cocker-spaniels named "Chewbacca" and "Obi". See, similar, but different.
Personality-wise, I'm very much the same as well. My main goal is and always has been to make people laugh. A lesson I learned early on is it's hard to be in a bad mood when you're laughing. I want people to walk away from an interaction with me in a better mood than they were in beforehand. That applies to me in person, on stage, or on the series. To be perfectly honest, that has been my attitude for as long as I can remember. So over the years my personality, tastes and interests haven't exactly changed, they've just matured.
Contact Info:
Email: sean.mullavey@gmail.com
Instagram: @sean_mullavey
Other: @glazednreviewed
Image Credit:
Frank Xavier Escalante
Suggest a story: VoyageLA is built on recommendations from the community; it's how we uncover hidden gems, so if you or someone you know deserves recognition please let us know here.