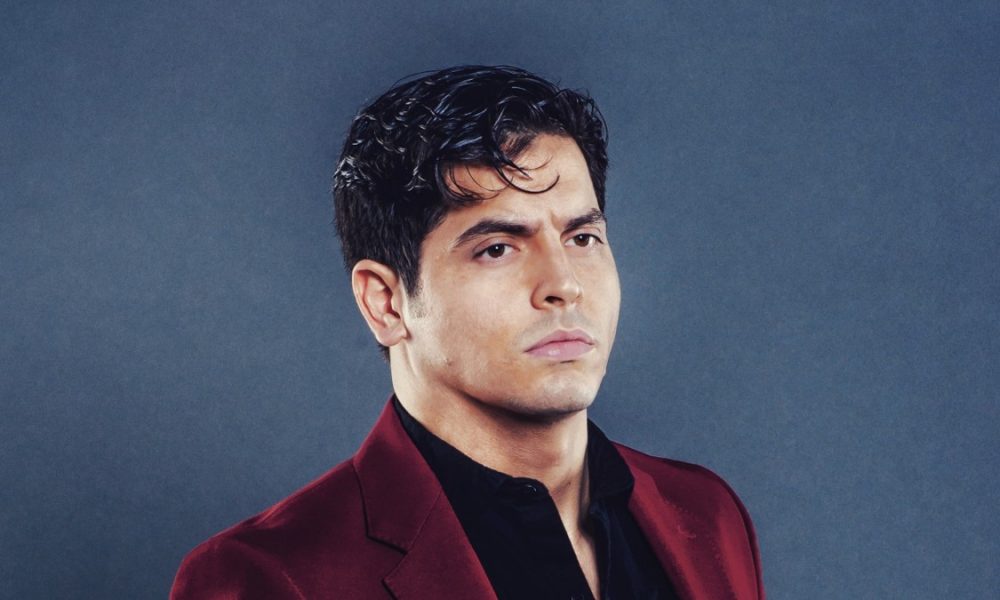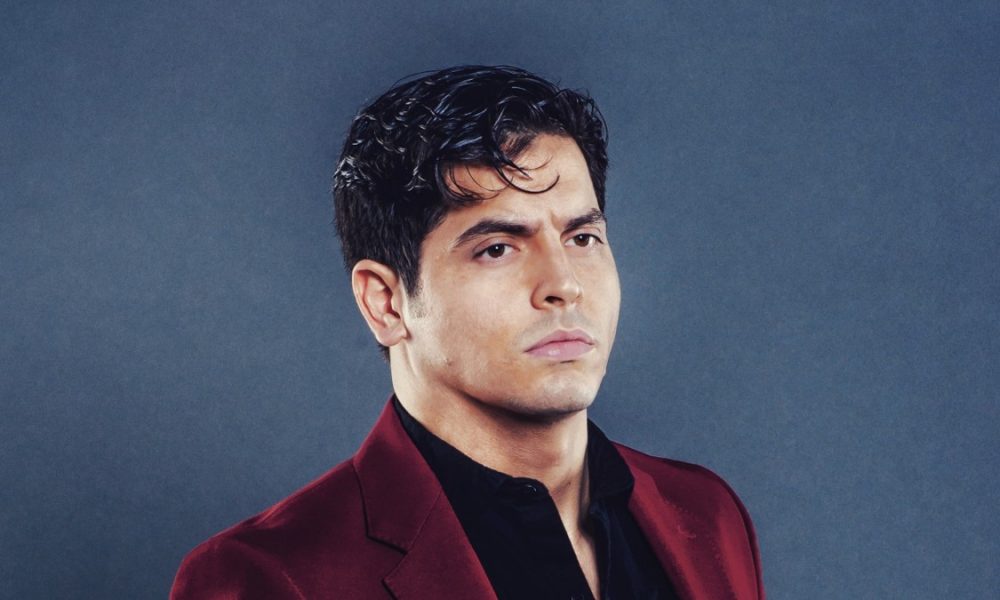 Today we'd like to introduce you to Shadi Elias Jaber.
So, before we jump into specific questions about the business, why don't you give us some details about you and your story.
I was born in Buenos Aires, Argentina. I could have become a Doctor like my father, but I ended up choosing to tell stories. It is hard to set a moment that could tell you "How I started." At least not without mentioning my first movie as an active viewer. Because when you are a kid you watch a lot of TVs just for the sake of entertainment, but I discovered that day, that when you start to really pay attention and seek for the meanings behind every element, there is more water to drink from that "glass of movie."
It was in 1997, back then, people couldn't choose between a theater seat or their couches; My Dad was from Syria, he came to Argentina when he was 19 in 1980. He studied Medicine, and it took him until 1995 to be sustainable enough to have one job and more free time for his family. We were three kids, my sister was very little, so, that day it was "Boys day," and there was this movie coming up for its twentieth anniversary called "Star Wars: The New Hope."
That scene, that moment when that young farmer turned on a "lightsaber" was a game changer to me. I remember my father looking at me when we were in the bus, mimicking all the sound effects of that sword with my brother, and Dad was trying to explain to the other passengers that "I'm sorry, my kid watched Star Wars, what can I do?" We got home, the table was ready, my mom was there looking at us, my brother was following me now, performing a live concert of sound effects and my dad laughing at my mom's intention to stop us from going on.
That was our first memorable cinematic experience where I even fought with my brother who gets to be who. Next day my dad came from work and rented the whole trilogy for us, he told us he had the same experience with "Flash Gordon" and then how "ET" will be the movie that sealed his love for my mom. I knew then that films and storytelling have a very powerful magic. Time passed.
With it, so many other great movies that left a big mark in my life such as "Magnolia" or "Big Fish." One day I said to my father "I want to be a Film Director." He was very supportive. Where other fathers from the same Arabic culture would have tried to shape their son's mind into Medicine School and continue their legacy, he said "Whatever you think feels right in your chest, son. That feeling that makes your eyes water wishing to get there one day; that's the one you have to follow, Shadi. And whatever you do and wherever you go, I will be there." 2005, after eight months in Film School in Argentina, my father died in a car accident.
Ever since my family became my priority. The Film School that I was attending classes in Buenos Aires was very expensive, I had to quit and finish my studies in a cheaper place. Time to time I made some small courses related to movies to keep my mind and my spirit up while I was working in any other job. From a ladies' underwear factory to motels. Nothing to do with the film industry.
Ten years later, I met my friend, Federico Graziano, a co-worker in a primary school where I was working. I was the librarian, He was a teacher. But at night, he was a screenwriter. We started to talk about movies like equals and he helped me to get back on my passion for cinema. I studied screenwriting at "Laboratorio de Guion" in Buenos Aires. I met Christian Hansen who helped me to get scholarships to come all the way here, Los Angeles, California and finish what I started in 2005.
In May 2018, I got my Associate's degree in Filmmaking. An experience that gave me the opportunities to write and direct four short films and write my first feature film script. And now, hereI am, sharing my story with you.
Great, so let's dig a little deeper into the story – has it been an easy path overall and if not, what were the challenges you've had to overcome?
Sure, it wasn't. My father's death left a big scar. I remember when I finished my first workshop assignment from school, a 5-minute video and watching my dad hit "play" over and over, analyzing "his son's film" with such joy, it will be in my memory forever. Who would have thought that two weeks later, he wouldn't come back? Who would have thought I won't be able to show him anything I do anymore?
As his son, all I had were his conversations, his lessons and stories. So, I did what He taught me best: "Get up, smile, don't look down or back; whenever you feel things are getting complicated, stop and start from the most natural and principal thing we all need to keep on going: Breath. Then, everything will take its place." Easy to say, hard to accomplish.
I worked in many places and environments that forged the man I am now. In the hard way, I learned a lot, I endured a lot too as I am now. Even when I thought I was back on track. My adventures in Los Angeles were going great. Film sets and table readings at class. Two months before I graduated, my brother passed away. I was here. Devastated. But I don't complain. I met a lot of great people along the way who became part of my life, my family. I surrounded myself with my mother and sisters, uncles, cousins, my relatives from Syria was very supportive.
I guess it's all about to keep pounding, keep rolling. Especially in the world we are living in now. Full of stereotypes, prejudgment. "Likes and followers"; cute pictures and hashtags. It is easy to lose yourself in someone else's emptiness.
One of the things I learned from my career is you must wake up every day writing your own movie where you are your one and only hero. The rest, it's effervescent.
We'd love to hear more about what you do.
One of my recent accomplishments was writing the script for ¨The Farmer,¨ a Sport/Sci-fi story which got eight nominations including "Best Use of Genre" and "Best of LA" in the 48 Hour Project last August. Definitely a great experience for any filmmaker that wants to put themselves to the test of coming up with a whole production in two days.
My short film called "Opus Shawn" is now on the festival's circuit. A Comedy/Drama that just got picked by The Lift-Off Film Festival to be part of their program in London. I am currently working on my Thesis. A short film called "Gunda," a Sport/Comedy that, you know, as a self-content creator and your own producer, it takes a longer time to gather the budget to keep editing to reach a nice piece to show. Meanwhile, I am always trying to keep myself busy.
I am developing the treatment for my second feature film script about a father/son relationship and autism. At the same time, I am working on a Super Hero story that might just save DC Comics, but that is not for me to say. Every now and then, it is OK to dream big, right? One day, The Batman Family might open the door for me to work with them full time. Until then, I will keep working on my "when chance meets preparation."
What moment in your career do you look back most fondly on?
Well, besides my short films, I must say my feature script is my "baby." When I was younger, my godfather always talked about his life as an amateur soccer player in a small town in La Pampa, Argentina. Ever since I fell in love with those stories. For him it started as a joke when I told him "One day, Tio, I will make your movie," and here I am, 20 years and 89 pages later, I made that first step that hopefully will lead me to the big screen.
Since it is a very Argentinian story with a lot of our culture and our passion for football "Soccer", I am translating the script from English to Spanish. I might have more chances to get an Hispanic production companies to make it. Although, It's based on a true story and it's a family movie. So, you'll never know.
On a more personal level, just the fact of being away from my country, away from my mother's arms, fighting for my dreams, knocking on doors for people to know about me: it is an accomplishment on its own. We tend to give the word "career" a job-related meaning. I want to think that living a life without any "What could have been…?" unanswered, is something worth the applause.
Contact Info:
Image Credit:
Kelsey Morreira, Sarah Kaufmann
Getting in touch: VoyageLA is built on recommendations from the community; it's how we uncover hidden gems, so if you know someone who deserves recognition please let us know here.