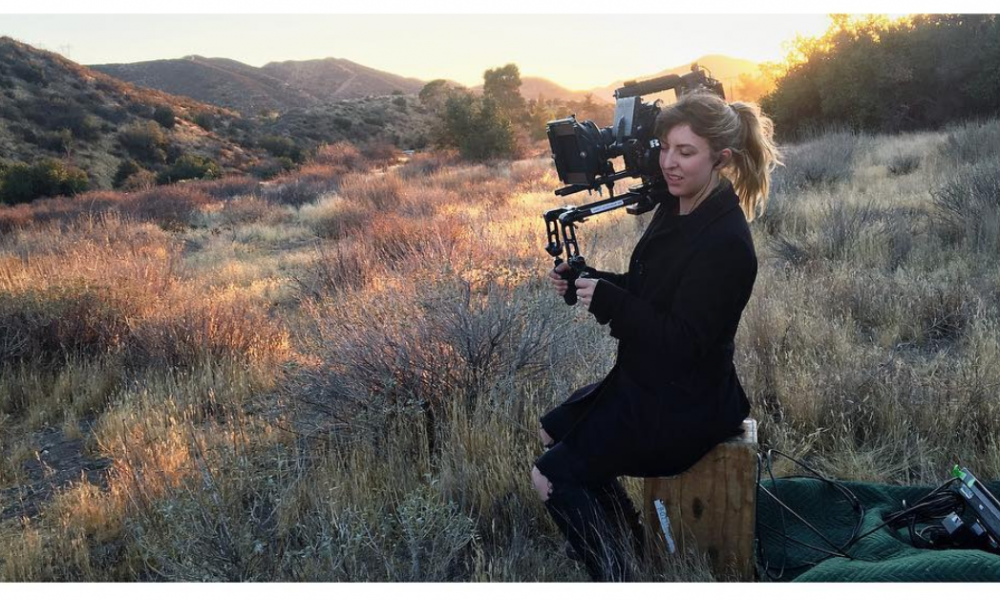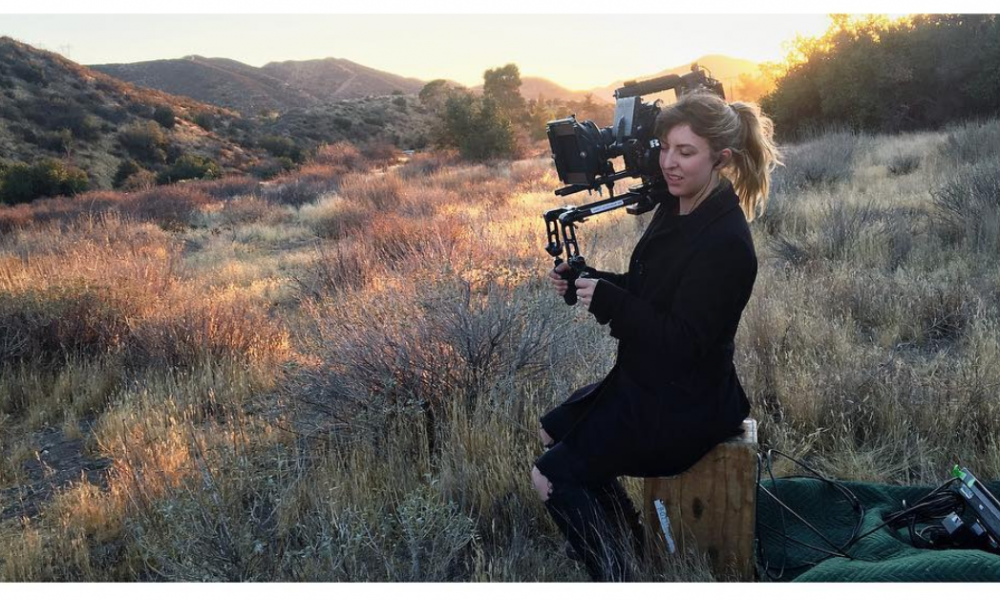 Today we'd like to introduce you to Sarah Winters.
Every artist has a unique story. Can you briefly walk us through yours and please tell us about your art.
I'm a 28-year-old cinematographer and photographer from Chicago, now based in LA.
Here in LA, the city is obviously saturated with people who work in the film industry; however, if you don't know what a cinematographer does, it's a person who works hand in hand with the director to execute the director's aesthetic vision for the film.
Our role in the process starts during pre-production, at which point we design the "look" of the film with the director and production designer — this probably involves meetings, visual references, mood boards, research, location scouts, lighting diagrams, overhead diagrams, and, in my experience, alcohol. (Basically, a lot of time together where you do the work of planning, and trying to develop a shared visual language.)
Then we move into principal photography, where we are usually fighting the clock or our resources to actually execute the look we designed in pre-production. Film sets involve long days (usually at least 12-hour days), and the process can be intense; each film set develops its own particular brand of camaraderie and sense of humor.
After the image has been physically captured on digital media or film, the project moves into post-production, where the cinematographer sits back until a phase called "color correction." At that point, we collaborate with a professional colorist, who finesses the image captured on set; they use digital tools to help the film come closer to that original vision that was dreamed up during pre-production.
So at the end of the day, what I do/make/create is images – the etymology of the word "photography" means "drawing with light" and that's what I do: my work is to understand the camera itself, and how that camera translates light into 2D images, and how to harness that power to support the director's story.
My inspiration comes from other photographers and cinematographers — a lot of them are my colleagues or people that I know personally. Yarden Lior is a wonderfully talented friend and cinematographer based here in LA; Natalie Kingston is a cinematographer that I once took a class at GCI with, who is continually raising the bar with her work. Kate Arizmendi and Reed Morano are amazing. I follow lots of hashtags on Instagram that feature dreamy, moody, highly stylized work — things like, "#thinkverylittle," "#milliondollarvisuals," "#ifyouleave," "#oftheafternoon." These accounts feature images that I find very emotive and beautiful, and they definitely influence the images I create out of the world around me.
I view my work as being a sort of chameleon who can work in support of the director's vision — I don't want an audience to take away any specific message from it. I just want to help create TV, film, or documentaries that people love.
Given everything that is going on in the world today, do you think the role of artists has changed? How do local, national or international events and issues affect your art?
I think that the role of artists is absolutely crucial in shaping our collective political future — films are a mirror of society, but they can also help shape and guide our beliefs instead of just reflecting the way things are.
Film and television create cultural narratives that provide context to the way we interpret our own lives. How amazing is that? Filmmakers should absolutely harness that power and use it to promote equity and social justice.
I also feel grateful to be part of a moment where #MeToo has been so successful, and Hollywood is finally, FINALLY starting to pay attention to the voices of people of color. For me as a white cis filmmaker, it's an ongoing process of trying to interrogate my own beliefs and privilege — I think white people don't realize the extent to which we've internalized so many pro-white narratives that have been handed to us, so I'm trying to just wake up and be sensitive to that. One way I've realized I can be a better ally is to just be a better listener– to not try to be defensive regarding my own privilege. It sounds easy, but it's not — we were brought up in a racist society, so there's a lot to unpack and examine.
How or where can people see your work? How can people support your work?
My work is spread out all over the Internet — from Buzzfeed to .gifs you may have sent, to film festivals and music videos, but I would recommend following me on Instagram. I really enjoy using the social media site as a way to curate my own work: instagram.com/s_winters.
Contact Info:
Image Credit:
Lily Harty – Personal photo
Sarah Winters
Getting in touch: VoyageLA is built on recommendations from the community; it's how we uncover hidden gems, so if you know someone who deserves recognition please let us know here.