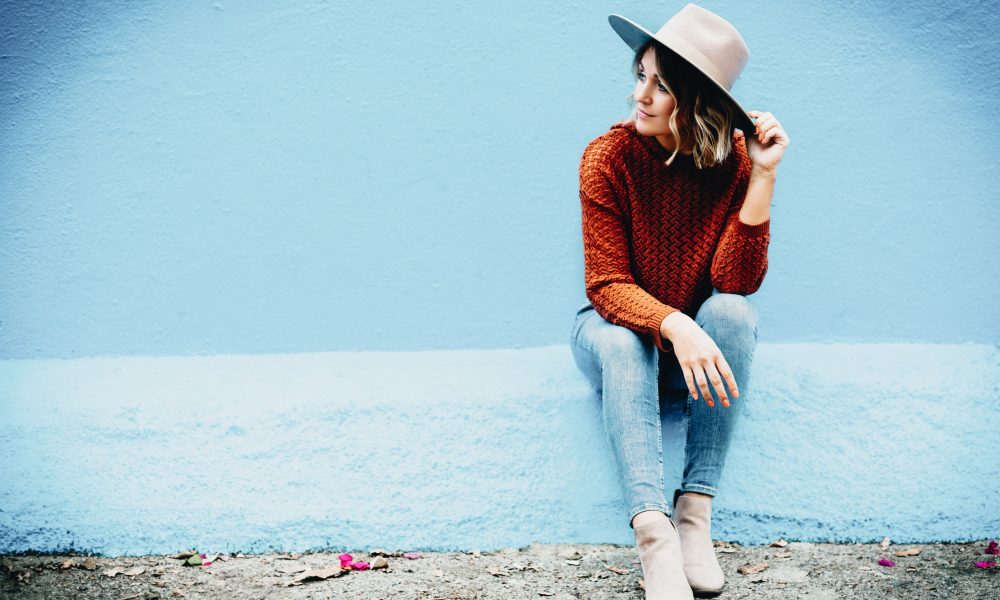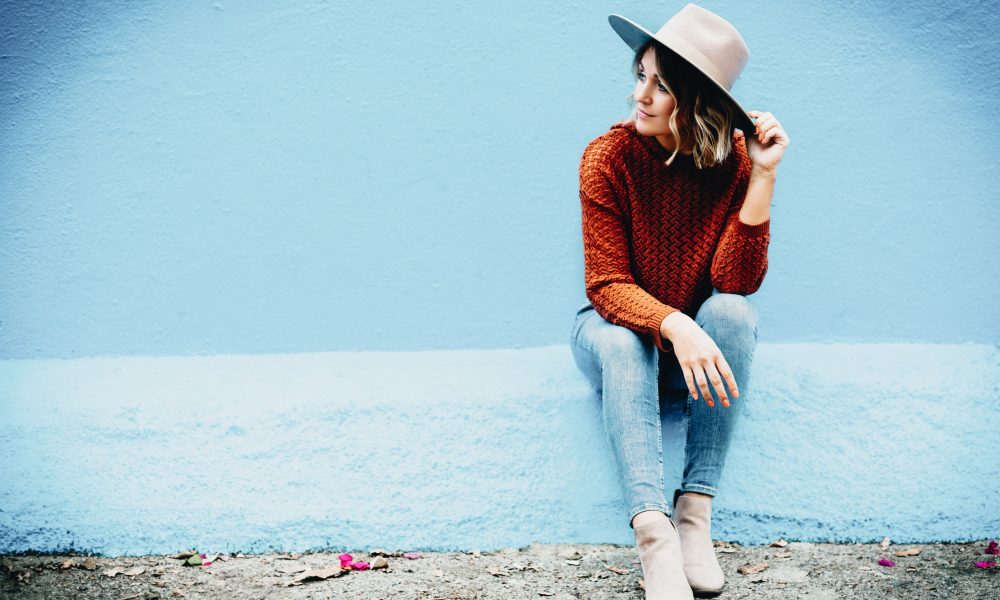 Today we'd like to introduce you to Sandra Mack.
Thanks for sharing your story with us Sandra. So, let's start at the beginning and we can move on from there.
I was born in Poland to poor, mediocre circumstances. In 1990, we immigrated to Germany for a better life. From that moment on it became 'home', but it didn't feel like that.
My childhood was filled with fear and shame. I know what it's like to experience trauma at a young age and to struggle with the long-lasting effects it can have on your psyche. It's like your light inside goes off and your soul flies out of your body in self-protection, not knowing your place in the world.
But this experience and all others made while living the traditional life until my mid-twenties led me to my biggest adventure.
My drive to overcome these challenges and trauma pushed me to quit my soul-sucking, 9-5 corporate job in May 2017 and launch my own business as a certified Life & Business Coach and Brand Designer. I chose happiness and freedom over safety and a traditional career.
After a lifetime of admiring individuals who possessed the courage to live their dreams, I finally decided to dig deep and become one of those people. This decision has set me on the path of healing, speaking my truth, and helping others through my profession.
By choosing to follow my heart, intuition and allow my decisions to come from a place of truth, rather than fear, I've been guided on a more meaningful and fulfilling path with the goal of creating change and being a voice for those who remain silent.
While starting my business as a certified Life Coach I had a side-job as a Flight Attendant which allowed me to travel the world for free. I experienced the most beautiful places in the world and met humans from different cultures which triggered (in a positive way) my creativity and longing for self-expression. My creative skills always came naturally to me, it's in my family so I found myself lost in the creative process. Soon after, my design studio was born which happened to compliment my existing coaching profession.
Then last year, I visited friends in LA. At that time, I already knew I wanted to move to LA at some point but didn't know how. The universe listened and a career opportunity came up and I ended up accepting this project which led to also having a public figure supporting my visa process.
Never ever have I imagined my life to unfold that beautifully and miraculously. But once I made the committed decision to pursue my dream in LA it did. I went back to Germany for two weeks, sold all I had, quit the apartment and boarded a flight one way with two suitcases for a fresh start in LA.
Happy to call L.A. home, I am here to create and inspire. Passing on what I've learned from my journey and what my experiences have taught me. Knowing that the hardest setbacks can also be your greatest blessings.
Has it been a smooth road?
No, not a smooth road at all. Choosing this path came with setbacks. It's been three years of ups and downs, restarting again, trying harder, running out of money, until I had to move back in with my mom. I spent six months in a dark room in her basement figuring out what happened. I thought I chose the right path, but something still felt off. This went along with feeling shame, unworthiness and fear of the unknown. Life often felt like a constant battle of proving I deserved a place in this world too. This created a belief system of lack, defined by overperforming which made me feel empty inside, not lovable, not worthy and in turn, seeking love and attention from others to fill the gap.
In that moment, I noticed how my life was still run by all those old patterns. Outside I clearly changed and went on the right path, but inside I still wasn't free.
I resisted my nature out of shame and denied who I truly was. I tried to tear out pages of my life. I didn't think anyone should ever see what lies below the surface. Until I came to the realization that until I believe I deserve better, I won't receive better.
First, I thought my world crashed again, but I broke free and this was when I finally learned that it's what's inside that counts.
I became detached from what surrounded me. I noticed I'm happier than ever although I owned nothing. I learned to deal with the unknown. The only certain thing is change. Change forces us to leave our comfort zone and grow into a higher self without needing anyone or anything else.
I stopped looking for myself in the arms of others, or in the reflection of all those shiny things filled with false promises. I stopped labeling myself.
I embraced who I was and am, I freed myself from who I thought I had to be due to what society deems appropriate.
There are still days that feel like crash landings. But I found myself. I remembered who I was. I came back to life.
The reason I love what I do is because I believe we owe it to ourselves to find the path meant for us. To speak and live OUR TRUTH. Knowing that what you do makes your heart beat faster, letting life itself be your greatest addiction. I know it's easier said than done, but it's worth fighting for. And that's what I like to show my clients. How they can find and connect to their truth. Once that's done, I can help them design their life the way they want it. Design their business the way they want. Because once you reclaim your power and own your story, you get to write the ending. The one you deserve.
We'd love to hear more about your business.
As a certified life coach and brand designer, I do not only coach my clients or create beautiful and vibrant brands and websites that radiate who my clients are at the core, I also inspire and empower them in the most positive and genuine way to manifest happiness personally and professionally. I like to call my business a soulful creative design studio that is on a heart-led mission.
In life, every touchpoint of one's journey holds an opportunity. I want to show others these opportunities and help them bring into existence what they are aiming for. Combine their powerful message from their life journey with a karmic online presence. Many have lost touch with our source of power and feel lost and helpless. Life becomes a struggle. Creativity expressed in any art is healing.
My creative work as coach and designer became a tool for self-awareness. The ultimate key to feeling alive instead of numb. My goal with every client is to create and build something that brings lasting joy and a deep sense of fulfillment. It doesn't matter if they only book a coaching or only work with me on their brand. My work is through a holistic approach.
I incorporate angel card readings with an intuitive mindset coaching into my design work. I believe in aligning my clients with who they are and what they stand for to support the integrity of their business/product/service. The wellness and well-being factor is such an important aspect nowadays. I incorporate those new elements into the design studio environment to make changes in their lives that broaden their experience and deepen their connection with both themselves and others.
I believe the way of life that we have been following for so long no longer works. It's about experiencing all aspects of your being. Just as an artist looks at their latest creation, I want people to look at life as an ongoing masterpiece. To see what works well and what still needs to be learnt. I want them to grow along the journey and appreciate who they are. This leads to realizing that we and the life we create is the greatest piece of art in the present moment. So inner work + creativity becomes self-expression. It's how you express your creative spirit. The world is our artist studio, I help others master the process of creation on a deeper level and integrate all levels of their being; spiritually, emotionally, mentally and physically. I believe this is what leads to feeling whole, balanced and alive.
Is our city a good place to do what you do?
LA is a wonderful city to be a creative or/and being in the wellness/well-being industry. Definitely a hot spot for those industries. I see many opportunities, open-minded people and lots of space for your personal creative expression.
At the same time, you have to be mentally prepared. You're not the only one with a dream, not the only creative or artist. Of course, the amount of people sharing the same vision in LA is huge. Instead of getting lost in comparison and questioning yourself, it's about how you can focus and radiate your uniqueness while creating your community to thrive together so LA doesn't become the city of broken dreams.
I think it also goes along with being disciplined and resilient, being willing to deal with the unknown and push through. Being patient. The unknown doesn't necessarily mean something negative, try the opposite and expect the unexpected. This is how you make space for the miracles to happen in your life. This worked out pretty well for me.
I visited LA a few times before the big move. I've built connections, did some AirBnB hopping through all the different parts of LA and I gave myself time to feel into it and figure out the place to be for myself.
By the time I moved, I had a great tribe of women that made arriving and settling in LA way easier for someone coming all by themselves. I found a happy place in Los Feliz and things started to unfold.
In the end, let intuition lead your way. It already knows.
Contact Info:
Suggest a story: VoyageLA is built on recommendations from the community; it's how we uncover hidden gems, so if you or someone you know deserves recognition please let us know here.