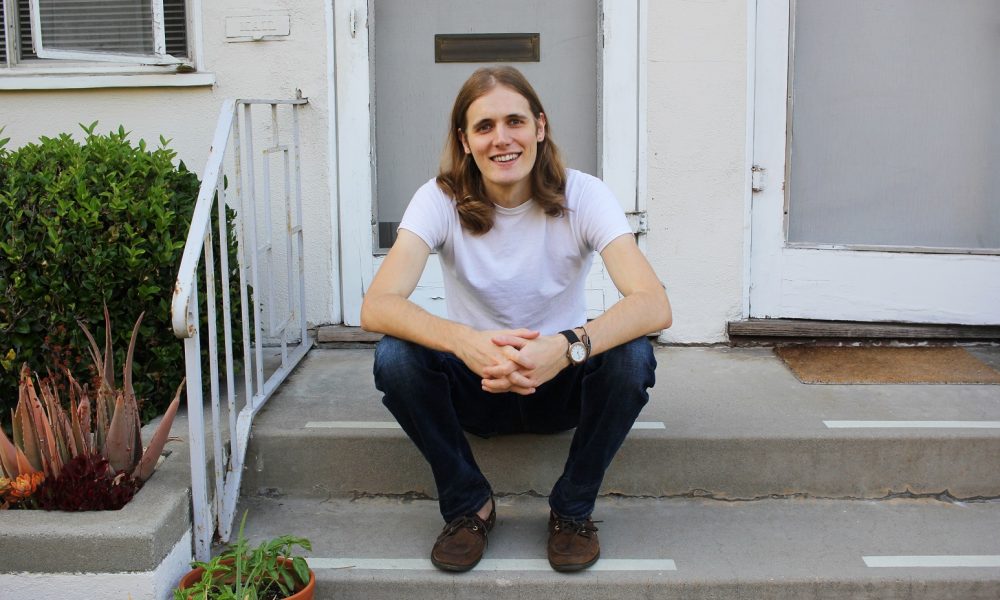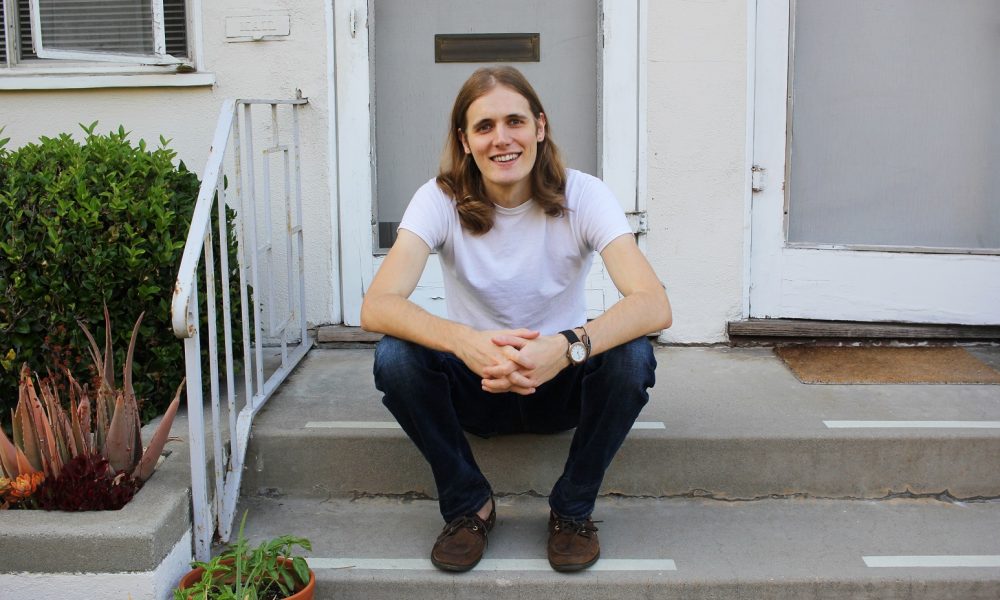 Today we'd like to introduce you to Ryan Glovna.
Ryan, let's start with your story. We'd love to hear how you got started and how the journey has been so far.
I feel like it's important to talk about where I'm from because it plays a big part in my story and who I am today. I was raised in Derby, Connecticut, a small city filled with blue-collar people. We take pride in our local family-run restaurants, especially Mattei's Deli and Roseland Apizza (who have the best eggplant parmigiana and pizza in the state). I lived in a duplex with my mom, dad, and sister next door to my grandmother, Beverly. My parents divorced when I was ten years old, but they have always supported me. My grandmother, especially, loved to indulge my aspirations. I remember constantly changing my mind about what I wanted to be when I grew up – artist, musician, athlete, actor, director. Though my interests shifted around, art always remained a focus. My uncle, who is a talented artist, also helped foster and reinforce my artistic growth.
When I got to high school, drawing took a back seat, and I started getting into a bit of trouble. During that time, I made a lot of extremely talented friends, but there was always this feeling that the dreams we had were unrealistic. I was doing very poorly in school and had it not been for a few teachers that helped me through my studies, I probably wouldn't have graduated. It was right around graduation that I started taking education seriously again and put my focus back into art, wondering if I could ever bridge my love for art and film. I enrolled at a community college and took as many art classes as I could. I thought I would go the route of graphic design, but then I came across the work of Shiyoon Kim. I saw a few character expression drawings he did of a tiger for the Zootopia film that drove me to dig a bit deeper into the world of character design for animation. I felt like I had been missing out on what was right in front of me the whole time. This was a way to bridge art and film. I studied character design in my spare time and took a few illustration courses in community college. I met a talented instructor there who suggested that I look into ArtCenter College of Design to continue my education.
I decided to apply to ArtCenter and was fortunate enough to be accepted. Still, I had to make the decision to leave home, which meant leaving my family, my friends, and spending everything I had saved on something that still seemed out of reach. My girlfriend, whose family is also very close and deeply embedded in our town, was faced with the same decision. Funnily enough, my dad and his wife were in a similar position. He recently had another daughter and was debating a move to Georgia around the same time. After many discussions, my girlfriend and I saved up our money and decided to make the move. I would head out first and drive cross-country with my best friend, and my girlfriend would follow a few months later with her sister. The road trip itself was a life-changing experience and I would suggest anyone that has the means to do it safely, should definitely consider it.
When we finally arrived in Pasadena, I was prepared for the demands of school, but trying to make ends meet financially was tough. My girlfriend and I were learning what it was like to be on our own. Even though it was scary, we are very grateful for it. Around my third term at ArtCenter, I finally signed up for a character design class that I had been waiting to take, and I loved it. It confirmed my interest in character-based art and character design for animation. I was also fortunate enough to have an instructor that genuinely cared for his students and fostered their growth. He helped me develop a portfolio, and I started applying to internships. I was denied time and time again until finally, I got a response back from NBCUniversal to come in for an interview. I was so excited! The internship was for character art, and I was learning that the world of art for film was even more vast than I had expected. To my surprise, I got the internship! The team was great and the experience was really special. I was asked to extend my internship for another term and I learned even more during that time. I worked on a variety of projects, all of them unique to one another, and it broadened the scope of my interests. Toward the end of my second internship, I was asked if I would be interested in doing freelance for the team once the internship was completed, and I was more than happy to accept. I have been doing freelance work with them ever since.
Even though I'm still very new to all of this, I have learned a few things. There will be ups and downs, try to understand the benefits to both because they exist. Have an open mind because there is so much to discover. Be kind because the world needs it. And be honest with yourself and others because, even though vulnerability is scary, it allows you to grow artistically and personally. Most importantly, and probably the most cliché, is not to give up. Stick with it, and something positive will come out of it. There are far too many brilliant, talented people out there who don't even realize what they have to offer.
We're always bombarded by how great it is to pursue your passion, etc – but we've spoken with enough people to know that it's not always easy. Overall, would you say things have been easy for you?
The pursuit hasn't been easy, but I think that's pretty common. From a young age, I've dealt with anxiety and bouts of depression. I lacked confidence and compensated for it by using the "fake it 'til you make it" method. When I was younger, playing pretend was one of my favorite things to do, but as I got older I used that method as a way to cope with anxiety and fit in with various groups. Ultimately, it caused me to be at odds with myself and I felt like my identity was just a culmination of all of these fake personalities. The time I spent alone creating was where I felt the most like myself, but even that came under attack as I got older. I think the act of pretending bled into all facets of my life and eventually became what some refer to as imposter syndrome. For those that aren't familiar with that term, it's a persistent fear that nothing you've ever accomplished was deserved and that you're essentially a fraud. I developed a constant need for validation and would seek it by any means necessary, and at that point, it felt as though I wasn't in control of my life.
High school was the time where I felt furthest from myself. I had normalized everything I was feeling and was almost entirely consumed by it. I made a lot of mistakes and that period of time is pivotal as a source of reflection for me. Toward the end of high school, I realized that I needed to gain control of my life. I worked as a dishwasher for about five years and when I began attending community college, I got a job at a print shop. I worked there for about four years and it helped me pay for school and save money for my move. It was tough, but I learned a lot. At the time, I was balancing a full-time job, college, and freelance work, which I often did for free. I think I learned a lot about perseverance during that time.
I think leaving home was really tough for me as well. I felt a bit guilty, actually. So many people I knew from back home were so talented but either never had encouragement or simply didn't have the opportunity. My mother is a prime example. She grew up in a tough environment. She lost her father when she was in high school and had to drop out to take care of her siblings while her mother worked 16-hour days. She took on the role of the caretaker for everybody and never had the opportunity to pursue anything for herself. Her biggest passions are home improvement and decoration. She inspires me every day.
Aside from the financial struggle that came with being a student and living on my own, I think one of the more difficult things to grasp was simply the uncertainty of the industry. Even though you attend school (which is not cheap) and may even get decent grades, it still doesn't secure you a job in the end. You've got to constantly remind yourself of your goals and to stay true to what you're passionate about. I was fortunate in getting an internship, which has led to my current freelancing opportunity. But the road here has not been easy. I will also say that this is not the end of the road either. I think it's important to look toward the future with hope but also be ready to adapt.
Please tell us more about your art.
I specialize in character-based work whether it's illustration, character art, or character design, but I have some experience in a variety of other areas such as product design, toy design, graphic design, storyboarding, props, etc. What I try and do is keep an open mind when it comes to experimentation and authenticity. I'm a very curious person, and ultimately, that curiosity has led me to be versatile in the work I'm able to do. Right now, I'm a freelance artist. I believe in people and their projects, so when I'm given an opportunity to assist at any capacity, I really try to collaborate and work until they're happy.
As a freelancer, I also sell some of my original drawings through my website. I think I'm most proud of the progress I've made over the past few years in terms of personal growth. Not too long ago, I was simply trying to create artwork that I thought people wanted to see. Now, I'm pushing myself to create artwork that is genuine and authentic to who I am. I've been challenging myself to find new ways of expressing my ideas. You'll find a mix of traditional, digital, and experimental artwork on my website, and that speaks to the journey I'm on.
Though I'm just starting in my career, I feel very grateful for the opportunities I've had so far.
So, what's next? Any big plans?
I'm looking forward to continuing my freelance work, my personal work, and any other opportunities that may come up. I am keeping an open mind because, if anything, this year has taught me to adapt. It has been a reminder that the future is uncertain, but it has the potential to be bright for many people. I'm always looking forward to new projects and new ideas. I love collaboration and exploring possibilities. I think both of those allow me to grow artistically and personally, and if something cool gets made in the process, even better!
Contact Info:

Image Credit:
All images were created by Ryan Glovna
Suggest a story: VoyageLA is built on recommendations from the community; it's how we uncover hidden gems, so if you or someone you know deserves recognition please let us know here.