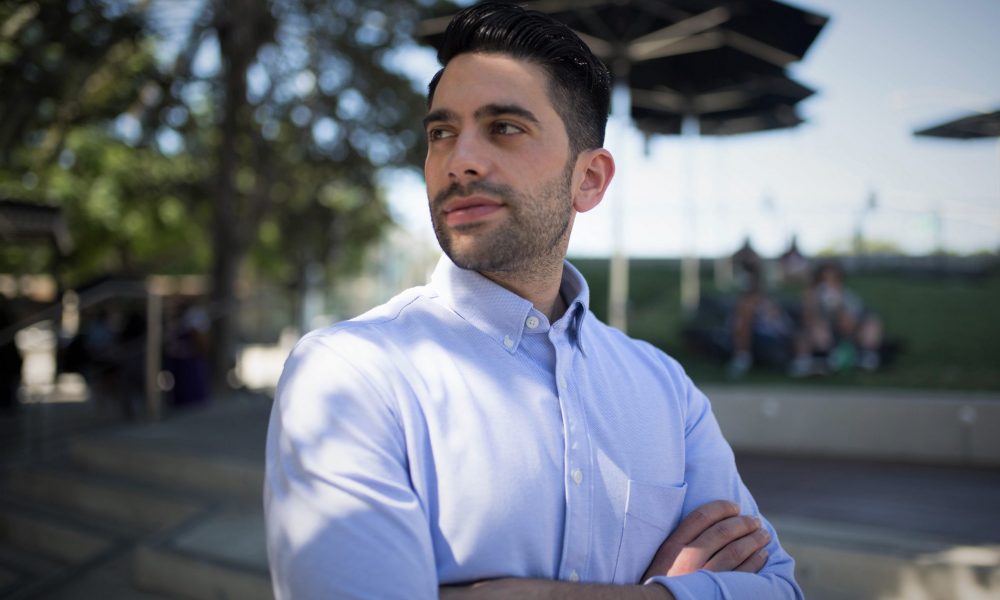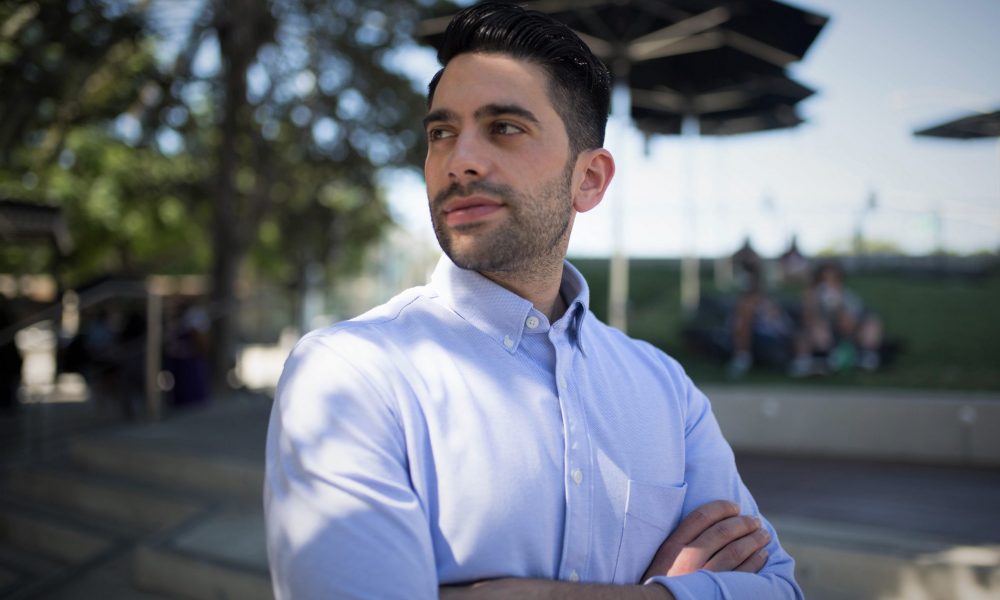 Today we'd like to introduce you to Rom Lotan.
Thanks for sharing your story with us Rom. So, let's start at the beginning and we can move on from there.
I'm a writer-producer from Los Angeles and originally from Israel. I'm graduating this year from the USC Stark program and will continue after to write and produce for TV and film. Since I was a child I loved to write and invent stories. I come from a small town in Israel and from a modest family that has nothing with filmmaking or screenwriting. When I was younger, my family didn't travel abroad, and I think, this made me gravitate towards "The World". I wanted to become this nomad novelist traveling around the globe and writing. Around my bar mitzvah, when I realized I'm gay, writing and storytelling, specific TV shows and films, that seem to grasp my struggle, became a way for me to process and cope. I think my closet experience made me really preoccupied with who we are truly and our fake personas, and that planted the thematic seeds of what I love to write about.
At some point, I realized that I experience life in a very cinematic way. Everything is a scene. An idea. A visual moment. And I moved from writing essays to dabbling with screenwriting or writing short plays for my friends. However, it was mostly for myself and I didn't really see an option to become a professional screenwriter, let alone in Hollywood. Life took me on a much different path. When I was eighteen, I enlisted into the Israeli Defense Forces, like any other guy or girl. Although military service is a granted for Israelis, it can be a delicate issue abroad. Unfortunately, there are nations and terror organizations that deny our right of existence, so currently serving in the army is a part of our harsh reality. I wish it weren't so and the situation in Israel and the Middle East was different, when it comes to territory, religion, and politics, things are much more complex and requite courageous changes to be made. Serving in the forces when you're still in a nascent stage as a young person is a truly weird experience. It forces you to grow up quickly, grasp the harsh nature of life and really perform. It's interesting because our generation can be somewhat self-involved so it's an unusual tension to live in between some bigger cause than yourself and the self-indulgence of navigating through your personal life. Coming from a background where there weren't "Gays" around, my early twenties weren't easy, as I struggled with my identity and sexual orientation. We're talking 10-15 years ago and things were much different. People didn't "come out" or talk about being gay like it is nowadays, and film and TV didn't have enough positive LGBTQ representation, and it's still doesn't. It took me a while to come to grips with myself and the world, and accept myself as I am. In a way, I am still writing about people coming to accept themselves as they truly are, which I see as a universal struggle, not only a gay thing. I always cared about bigger, universal issues, and trying to understand humans, our existence and purpose. 
I think coming out forces you to be more genuine about life in general. Therefore, I decided that I don't want to live my life in vein and commit to my vocation and try to explain these emotions, thoughts, and feelings I have within myself. No Matter what. Life is too short to give up on your dreams. I had the good fortune to have the immense support of my family and friends who believed in me, albeit thinking I'm a little crazy. I went into the Tech industry for a bit but at the same time started learning screenwriting in Israel, and during that time I applied to the top filmmaking schools in the United States, because I understood that if I'm taking that leap of faith, I'm going all in and that for me meant to be in Hollywood. This is how I came to apply to USC and ended up at the amazing Stark program that I'm finishing soon.
I get to do the thing I dreamt of, so I truly count my blessings. If you'd have told me that this small-town closeted kid would one day have a real shot to become a writer-producer in Hollywood, I would probably have said that you were insane. If there is one thing, I'm mostly awestricken of is, how many people were kind and helpful since I embark on this journey and supported me, Bosses, professors, mentors and peers. So, I'm truly grateful to all those people. You know who you are.
We're always bombarded by how great it is to pursue your passion, etc – but we've spoken with enough people to know that it's not always easy. Overall, would you say things have been easy for you?
Obviously, there were and there are many struggles along my way. I chose a difficult life path. I left home and everything behind – family, a relationship, friends – and came to Los Angeles completely by myself, not knowing anyone or having any guarantees. Money is a real hurdle. Tuition in the US is expensive and a big issue as everyone knows. I always had to work hard for what I have, and that's what I'm doing now.
I'm extremely dedicated and committed because I have basically bet my entire life on this. Moving to a new country by yourself by definition is a struggle. I love the US and I truly cherish being in this land of opportunities. Nonetheless, I always remind myself that I'm blessed, and there are many immigrants that didn't choose to leave their homelands.
We'd love to hear more about your work and what you are currently focused on. What else should we know?
I think every good writer has their own unique voice, which is tethered to their particular upbringing and context. I am I'm very occupied with the modern world and modern humanity and how we operate as individuals. We are living in one of the craziest times in history, with all the interactive changes in technology, communication and globalization. We are all so inter-connected and dress, speak and talk almost the same, but it's also the loneliest time in human history. We're blasted and overwhelmed with information via our phones, by choice, but also long for peace and genuine meaningful connections. So I'm fascinated with these paradoxes. 
Hardships in modern relationships and dating, mental health, social media and substance abuse are all real things that young people deal with nowadays, and I think I really try to make a bigger sense out of it all. Modern life is supposedly freer and more progressive, but we live in a hyper version of reality and a lot of disturbing stuff is going on in society and politics. It's true in each of the US and Europe and the Middle East. So, I always write deep, complex characters, dealing with issues in challenging settings such as international politics, espionage, dystopian science fiction worlds. Settings that really allow you to examine your characters and what they struggle with and how they surpass themselves and evolve. 
As I said I write a lot about the gay community. I like to introduce in my writing gay characters that break the mold of gay stereotypes. I want to move on from traditional "coming-out" stories, which is what you mostly see on screen when it comes to the LGBTQ community, towards stories that examine what is being gay. The gay community is very international and global, so if you're from LA, San Francisco, Berlin, Tel Aviv or Tokyo, you'd have a very similar experience navigating through the uneasy life of being a minority and different, when interacting with the world. The things is that we all deal with something, it doesn't have to be sexual orientation, hence the universality. Another recurring theme in my works – faith, identity and self-acceptance. We've been tricked to think that's a contradiction and that being gay and believing in God are incompatible. But I disagree. This all sounds very serious, but I'm also truly optimistic and I believe in the human spirit and redemption. I'm also a sucker for writing romcoms and musicals.
So, what's next? Any big plans?
I want to write and produce for TV and tell meaningful stories that could bring people understanding and inspiration, like the shows I watched growing up that made me push forward, believe in life and in myself. It's truly a remarkable time in Hollywood, as there is a peak of content creation, and there is a demand for more "non-mainstream" stories. I'm very excited about it. I also love the fact that there's more room for international co-productions as I want to work in that space between Israel, the US and basically anywhere as I truly think we are both all different and all the same. I traveled a lot and have friends in many places around the world, from all walks of life. I believe stories can bridge and connect people in a genuine manner. In general, inspirational stories are truly a worthy cause, and at some point I realized these are what I want to dedicate myself to.
I'm working now on a new a TV pilot and a feature, which is a book adaptation that I'm extremely excited about. Other pilot and feature scripts of mine won some prestigious competitions and a couple of short films I produced and wrote are doing the film festival routes. So, it's a lot of hard work and focusing on projects I'm passionate about. It makes life exciting. I look forward to the future, which is something my teenage self wouldn't have been able to say.
Contact info:

Image Credit:
Mariah Wilson
Suggest a story: VoyageLA is built on recommendations from the community; it's how we uncover hidden gems, so if you or someone you know deserves recognition please let us know here.