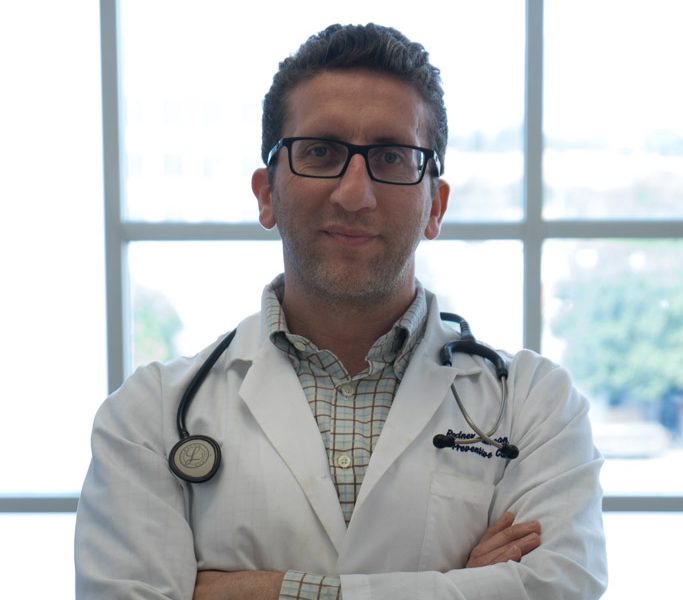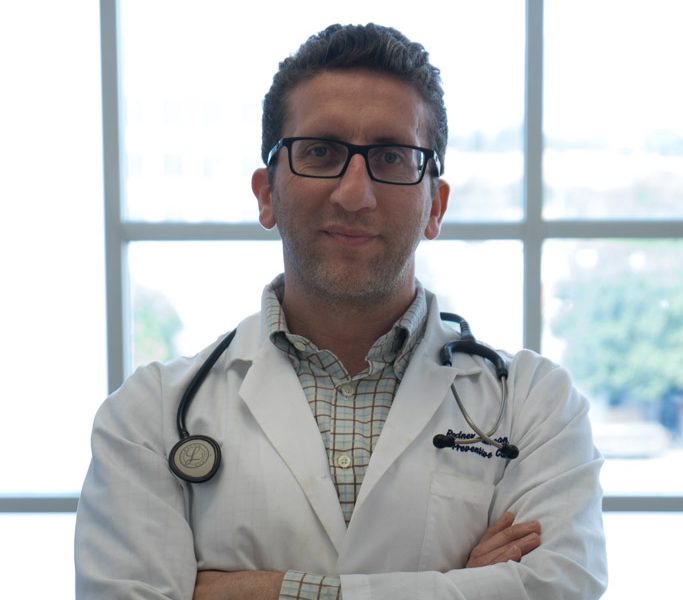 Today we'd like to introduce you to Rodney Samaan.
Rodney, can you briefly walk us through your story – how you started and
how you got to where you are today.
It's been a long journey to opening a practice in Los Angeles.
My medical career began far from LA in Birmingham, Alabama where I earned a public
health degree from UAB school of public health. I continued in the South for a few more
years and went to medical school at the University of Kentucky College of Medicine in
Lexington, KY.
After finishing medical school, I went to the Midwest for residency in Internal Medicine
and Pediatrics at Case Western Medical Center/Rainbow Babies Children's Hospital in
Cleveland.
After spending four years in Ohio, medicine took me to the big apple next to New York
Medical College where I completed my cardiology fellowship at Manhattan's St
Vincent's Hospital in the lower east side of the city.
New York City was a wonderful experience and it was a difficult decision to leave but the
rising cost of living in NYC every year made me realize very quickly that I needed to find
a new city in which I could thrive and help patients. Los Angeles was in the back of my
mind for my next move but before moving to the city of angels, I had 1 last opportunity
to pursue far from the West. I got an incredible offer to work in rural Kentucky to start
up a new state of the art radial angiogram program that was the first of its kind in that
area and even landed us press in the local papers.
After a few years in rural Kentucky I finally decided to make the move out West to LA
where I would start my own practice for the first time and also marry my wife a native
Angeleno.
I opened my own practice called ProgressiveMD (www.drrodneysamaan.com) based on
a startup idea I had previously, in which we would incorporate new medical
technologies and apps into the practice. Combining medicine and technology in a city
like LA was a natural fit in a place where technology and innovation are a way of life.
My medical practice is entirely run on technology which cuts out the extra steps for
patients and improves healthcare. In addition, incorporating technology into my
practice has helped reduce my overhead costs and maintain an efficient and "user
friendly" medical experience. Some of the apps I use to run my practice include BOX,
Evernote, CamScanner, Doximity, patient portal through my EMR, and Efax. The latter
help me stay in touch with my patients and their other doctors, which allows for a high
form of medical transparency and trust.
While in LA I also have been able to go back to my roots in public health and taking it a
step further by combining public health with innovation. In addition to my own private
practice, I am Health Informatics and Innovation Director at a very well known
Federally Funded Clinic near Downtown LA called Clinica Romero
(www.clinicaromero.com).
In my role there, I have started some innovative programs such as remote blood
pressure (grants sponsored by Kaiser Foundation) and diabetes monitoring (grants
sponsored by Cedars Sinai) and other methods to improve population health
management such as a diabetes group visit course for patients with uncontrolled
diabetes.
LA is a unique place to practice medicine and I have been very blessed here to have the
opportunity to combine healthcare and innovation – taking patients into the next era of
healthcare.
Has it been a smooth road?
Most doctors as myself are not business people first. We are healthcare providers first.
Owning your own business is always filled with potential pitfalls. In the medical field,
this is even more risky because most doctors would rather not bother with the business
side of medicine. I get emails and calls on a daily basis for new job opportunities and
although it's tempting, I choose to work partly on my own because I strongly believe that
despite the added headaches of dealing with regulations, billing, and the finances of a
practice, it is also something that doctors need to learn on their own and not rely on
business minded people to run a practice. I strongly believe (as do some of the best
hospitals such as Cleveland Clinic) that hospitals and medical center should not be run
by business people but rather doctors who also understand the business aspects of
medicine.
In terms of the struggles, the biggest challenge was finding a billing company that was
both easy to communicate with and also knowledgeable about my field: cardiology.
Besides the billing company, finding reliable employees, who were committed to their
jobs was also a challenge. As I have always emphasized to people who work with me,
medicine is a team sport and although everyone looks to the physician as the leader, the
rest of the team is just as important.
So let's switch gears a bit and go into the ProgressiveMD story. Tell us more
about the business.
ProgressiveMD is a preventive cardiology practice that focuses on keeping patients
healthy. I do also see some patients as their primary care doctor. Usually it's those
patients who are very ill and do not want to go to both a cardiologist and internist. I
have even seen some patients in their home if they are not able to come into clinic.
In terms of what I am most proud of, is that I feel strongly that my patients get excellent
preventive care and I keep patients out of the hospital and also provide a complete
package of both medical treatments and nutritional counseling. I recently published a
booked (editor) titled: Dietary Fiber For The Prevention of Cardiovascular Disease
(https://www.elsevier.com/books/dietary-fiber-for-the-prevention-of-cardiovascular-disease/samaan/978-0-12-805130-6). This book is based on both scientific and clinical experience on how fiber can help prevent both cancer, diabetes, and of course cardiovascular disease. I have seen firsthand, dramatic improvements in patients' blood
sugars on this diet and even some patients are amazed and confide in me that they have
never seen their glucose levels this well controlled. That is what sets me apart from
other cardiologists and even most primary care doctors.
How do you think the industry will change over the next decade?
Medicine is undergoing a huge transformation in the next 5-10 years, which includes the
following trends:
1. More home health visits, which are already growing as we can see in companies like
Heal based out of Los Angeles and Pager out of NYC (former employees of uber). Home
health visits have existed for a long time and were billable visits by Medicare for patients
over 65 and who were unable to come into clinic and I do these visits infrequently. The
difference now with companies such as Heal is that the insurance companies such as
blue cross/blue shield is finally reimbursing them for these visits.
2. More telehealth visits, there are many telehealth companies to name, but these visits
will improve with a greater access to remote blood pressure, glucose, remote vitals,
remote scales, and even stethoscopes, otoscopes (www.Tytocare.com) will allow for
more advance care at home. There will also be more ways to get a second opinion online
from companies like 2ndMD (who I provide second opinions for).
3. Greater doctor and hospital transparency will occur as a result of companies like
health grades and leapfrog, which provides more data on how doctors and hospitals are
doing, what are the complications rates, morbidity and mortality rates, and even rates of
infections.
4. Data will be our greatest asset because this will allow decisions to be made not by
anecdote by actual data points. The best quote I ever heard on this topic is: "data unites
and anecdote divides". Not only will we have data, but companies like Tableau will make
it easier to visualize and understand the data.
5. Easier access to your medical records will finally arrive where all your doctors will be
able to see the same information and make a more informed decision on your medical
care.
Contact Info:

Address: 14901 Rinaldi Street,
Suite 335, Mission Hills, CA 91345
Website: www.drrodneysamaan.com
Phone: 818 538 7402
Twitter: @rsamaan
Getting in touch: VoyageLA is built on recommendations from the community; it's how we uncover hidden gems, so if you know someone who deserves recognition please let us know here.