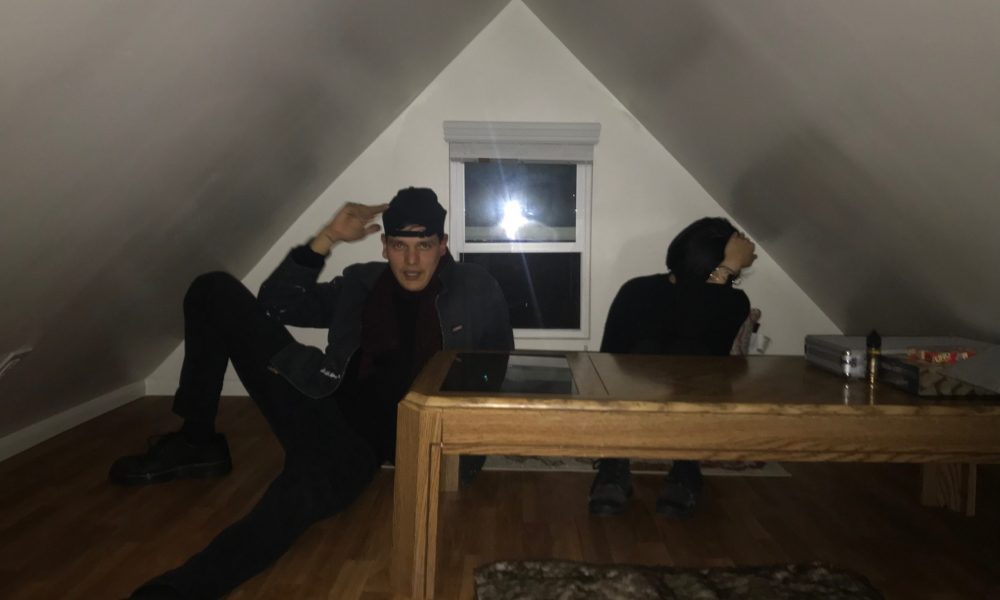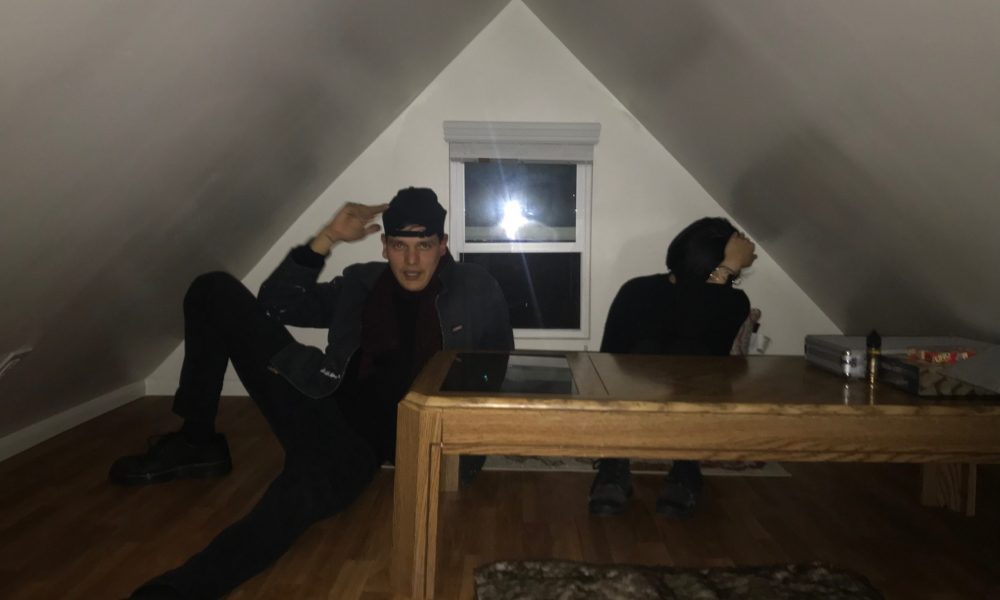 Today we'd like to introduce you to Robert Brian Huerta.
Every artist has a unique story. Can you briefly walk us through yours?
I never 'became' an artist.
Throughout my life, artistic production always 'became' something for me—a tool by which to both discover and empower my self, a way to connect with my family and ancestral heritage, a strategy for survival.
When I was a kid, living with my grandparents in Mexico City, I remember helping my Abuelita sculpt images out of air-dry clay on paper plates to sell at the tiangis.
After my father died when I was 9 years old, my relationship with making things changed–it became non-existent and stifled by the effects of his death on our stability at home.
By 12 years old, the only thing I was making was trouble, and my friends at the time were one of two things: maladjusted or misfits.
One of my best friends in 6th grade was this kid named Domingo. He basically introduced me to graffiti after showing me a video of an LA graffiti writer that used to go by the name Atlas. Atlas was from CBS and I remember spending nights looking up videos of him and his crew, and eventually finding whole archives that graffiti writers developed to share their work. I idolized these men. Looking back, I didn't have any men in my life who I looked up to at this point, and then again I didn't even really have them—they were only role models from afar, legends. But I did have Domingo.
Domingo and I were a lot alike. He was also the product of a single mother, had siblings from different fathers, and wasn't completely sold on whatever they were peddling inside the classroom. He and I started a graffiti crew, and during that time I probably made more art and 'showed' my work more than I do now—but we didn't call it art. That was just life.
After going to juvie, I made a choice that I would rather be in a studio than in a cell. It was a decision that I have tried to honor not only for myself, but also for my mother who stood by me and helped me leave behind the mentality that put me in a cell in the first place.
Please tell us about your art.
This past year, I have made a number of drawings and paintings, some of which were recently featured as part of my solo-exhibition with POST Gallery. The work on display were various new works on paper in which my community and the details of my own personal narrative take center stage in a literal way.
I think ultimately, the work I am interested in making draws upon these two interconnected things, the story of my life and the people/places around which it takes place. Whether it is in VR, a happening, time-based work, sculptural pieces, or 2-Dimensional media—all of my work heavily relies on the details surrounding my body and the spaces it navigates.
As a Brown artist living in South LA, my goals have been to get closer to those parts of myself which truly define me, such as my real worries and my actual desires, rather than artificial concerns I have inherited through the mainstream or the brown stream, or any other stream for that matter.
Further, my work does not seek to educate. I don't need to inform anyone about my situation. Instead, I make as a way of processing the complexities of my own experience. Quite frankly if I didn't, I would probably be dead—and that's okay. Also, my work is not for everyone—that's okay too.
I have a daily writing practice in which the majority of work that I make I produce with little concern for sharing it. It includes various poems, short stories, essays, and text-based works (like an incomplete collection of posts from the Craigslist category *Missed Connections*, or a series of free and complete digital pdfs of books I have compiled and post via twitter). I have a play in the works that takes its inspiration from things I have seen walking home on my way to work and have been hard to forget—such as the homelessness in skid row, or the type of domestic abuse that feels 'normal' to see on sidewalks in the hood.
Lately, I have grown accustomed to caring less and less what audiences should think about the work I make. The most important thing for me is to find a way to make the work. I don't come from money and trying to compete with white privilege and trust fund kids is useless.I opt for creativity's 'alternative' paths, low-budget slice of life stuff like David Hammons, or the type of cleverness used by Ricardo Dominguez in his Transborder Immigrant Tool.
Art saved my life, and unfortunately, that is the only standard I hold it too. As long as I am here, my only job is to make the work.
Choosing a creative or artistic path comes with many financial challenges. Any advice for those struggling to focus on their artwork due to financial concerns?
My only advice to anyone choosing this life is: don't do it for the money. Making Art and Making Money are two different interests. They may not be mutually exclusive, but, unless you are coming into the art world from a privileged background, you will struggle your entire life. I think the goal is to find stability outside of art and use that to fuel production. Some people have a different situation with different demands and that may influence the decisions they have to make. For example, during my senior year of undergrad, my mom was asked to leave the country and lost her job in the same week. I was working four jobs and not sleeping or eating. There was even a moment where I was so hungry that I found myself looking through trash cans on campus in order to find some scraps because I knew I couldn't ask my mom for money and that I wasn't going to get paid until a certain day. That was one of the low-points I have come across throughout my time as an artist, and it was the type of situation that motivated me to work harder and create opportunities for myself. There's nothing like being hungry to get you out of bed in the morning, and I look back at those days as motivation because deep down inside I know it wouldn't take much for me to lose whatever success I do have.
It's a trip because my honest opinion is that everyone has creative potential, but only a few really 'need' to make (and of those few, much fewer actually have the opportunities to pursue art full-time). If you aren't one of those, then find a cheaper habit like collecting stamps or watching the clouds go by. The Artworld with a capital A is not for you. Neither is it for me. My goal is to find a way to infiltrate and rob for the hood. If you aren't about that life, get back in your lane, and stay out of mine…
How or where can people see your work? How can people support your work?
Only friends, or friends of friends, have gotten to know my work intimately. My studio space isn't very welcoming, and I don't plan on making any accommodations to have it colonized, commercialized or what have you. Nowadays especially, I feel a deep sense of urgency to limit the amount of information that I reveal about myself and to whom. The other side of things is that it really feels special when you are able to connect with someone and you get the sense that they might understand what you are interested in doing with the work. Those types of relationships have been the ones that have done anything for me in the "Artworld." It doesn't matter whether it's a curator or fellow artist, it could be a coworker or a crush—the most important thing is the discussion. These discussions are the ones that have gotten me out of my shell and into some really interesting spaces, exhibition and the like, that I would have never gotten into otherwise.
Contact Info:
Image Credit:
Robert Huerta and Angel Xotlanihua
Suggest a story: VoyageLA is built on recommendations from the community; it's how we uncover hidden gems, so if you or someone you know deserves recognition please let us know here.