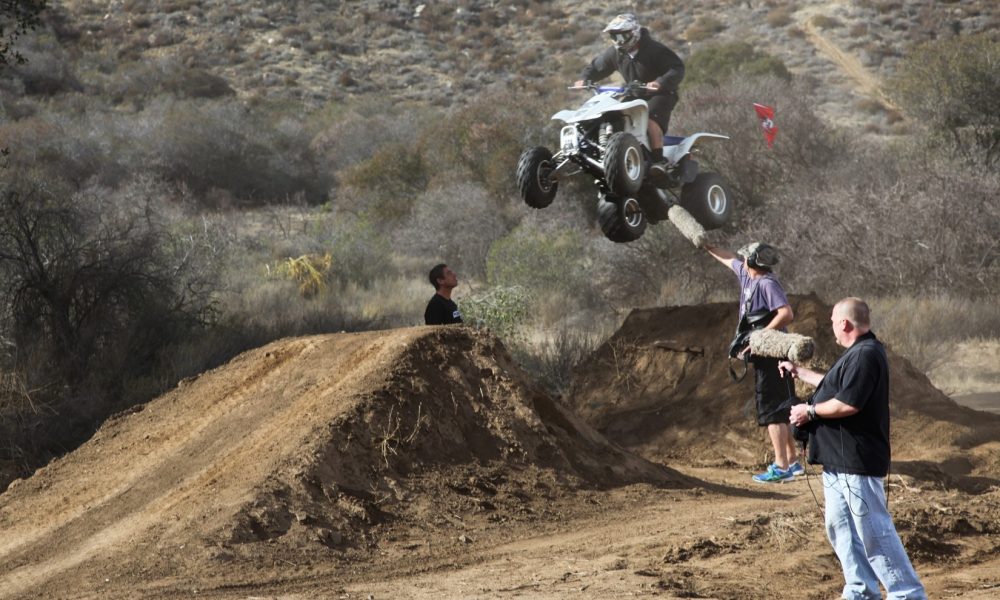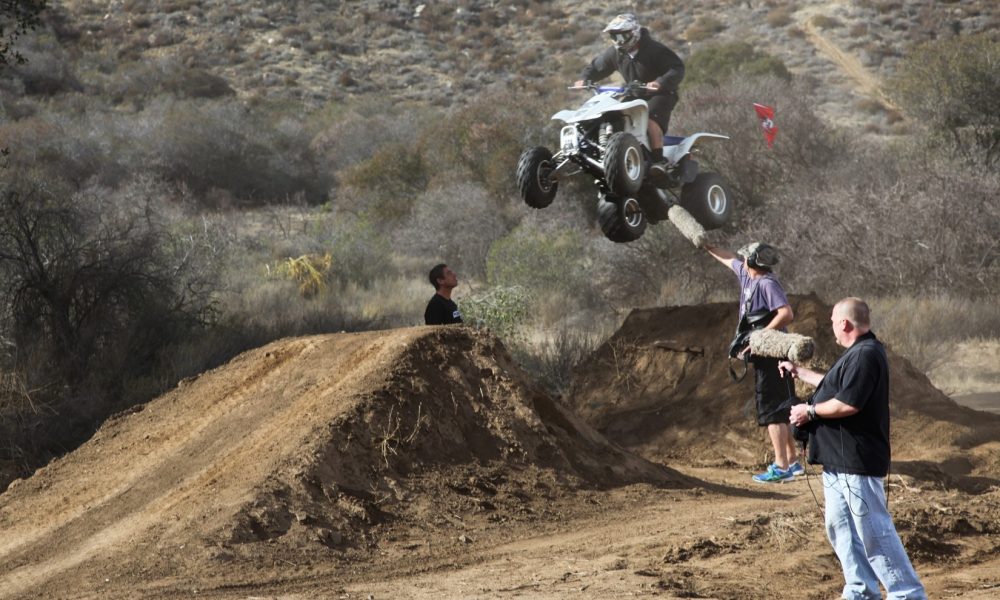 Today we'd like to introduce you to Rob Nokes.
At the age of five, Rob started as a "gofer" in the Jockey's Room at Assiniboia Downs, a horse racetrack in Winnipeg, and by the age of seventeen was the video departments pan cameraman. He left for Toronto at age 20 to become an Assistant Engineer Master's Workshop, moved up to working for Imax on The Rolling Stones at the Max, and by 1992 was working for Sound Dogs Canada. In 1995, he co-founded Sound Dogs USA. In 1996, began development of Sounddogs.com, a commercial sound and music library, the site launched in May 1997. Sounddogs.com was the world's first on online sound effects library and continues to lead the market by travelling all over the world to record authentic sounds; continuously expanding the library with high-quality new content. Sounddogs.com now has 960,000 sound effects and music tracks online.
In addition to running Sounddogs, Rob has been the Supervising Sound Editor for the TV Series "BONES" since it's pilot in 2004, and his sound editorial company has Supervised shows like The Tick, Prison Break (2017), Tyrant, Salem, Backstrom, The Finder, Second Chance, and Rosewood. Sound Supervisors hire Rob for SFX recording on projects like Uncharted 4, Smurfs 3, The Tiger: An Old Hunter's Tale, Noah, Snow White and The Huntsman, and Hacksaw Ridge. His Santa Monica studio, Third Street ADR records for Orphan Black, The Expanse, and Shadow Hunters. Feature films recorded include Arrival, Gold, A Hologram for the King, Birth of a Nation, and Demolition.
In November 2014, Rob acquired the Todd-AO / Soundelux sound library and trademark assets in Federal Bankruptcy Court and is in the process of reviving the company. Absentia DX, an intelligent software tool for sound cleaning, is his first step in the revival.
Has it been a smooth road?
In 2001, Sound Dogs USA and Sounddogs.com split, the partners were going in different directions and the breakup was difficult. Sound Dogs USA had done movies like The Insider, Ali, Road to El Dorado, Big Momma's House and Zoolander, and Sounddogs.com was growing slowly because the Internet remained quite slow compared to today.
In 2008, online SFX sales as a whole, experienced a major decline during the economic downturn of the US Economy.  In addition to a struggling economy, Piracy in our industry became rampant with sound editors pirating terabytes of sound libraries and using them on their feature films and television shows. Note: the video game industry is strict about intellectual property rights.
We'd love to hear more about your business.
Todd-AO is a legendary name in feature film and television, it was founded by Mike Todd, Producer of Around the World in 80 days, and husband to Elizabeth Taylor. The company won 22 Academy Awards and 41 Emmys.
Todd-AO (2017) is now a software and hardware developer with sound editorial and mixing franchises. Through our relationships, we are rebuilding Todd-AO as an agile company without the top-heavy expenses of real estate and executive or administrative salaries. We identify inefficiencies in our business and develop technologies to minimize expenses for the company's participating members.
Absentia DX is our first example of cost reduction, it is an intelligent algorithm that automatically removes obvious defects from production sound rolls. It saves us three hours of labor on each TV show, those hours add up. ABDX is also proving to be useful for sound effects and Foley clean up. We've developed five other products that are still in the prototype and testing stages. We hope that like-minded professionals will appreciate our direction and want to join us.
We make decisions based on two factors; what's best for the client and how do we effectuate the budget to best serve the project and their needs.  For example, we record ADR on location and have a large mobile ADR Trailer that allows us to travel to actors. Traffic avoidance is a major consideration for helping Actors and Producers.
Is our city a good place to do what you do?
Los Angeles is the only place for our business, this is where the actors and producers are. Talented people can only be worked with in person. It's one thing for our sound editors to be working from home, but there is no way to be disconnected from Actors and Producers on ADR or Mixing Stages.
If someone starting out asked me about LA, I would say the following. In small markets people fight with each other over small projects, lots of negative energy and small-minded behavior. In Los Angeles, the market is so large, there is so much work, your energy goes into doing the best work possible because you know if you do a good job it will lead to more projects. Competitors in the market are also cooperative, you may need each other at some point so keeping bridges intact is good for everyone. This is what makes LA special, it's all about doing the best work possible and getting ahead based on your results.
Traffic is a huge problem. Scheduling Actors and Producers now is all based on traffic patterns and locations. We have been starting Bones mixing at 6:30am for many years for this reason. Talented artistic people cannot be expected to fight gridlock traffic for an hour or two and expect to show up in a creative mood.
Pricing:
$49 Absensita DX
$200 / hr ADR recording studio
$1800 / day large mobile ADR Trailer
$45,000 Todd-AO / Soundelux SFX Library
Contact Info:
Image Credit:
All photos by Kristina Stepanova