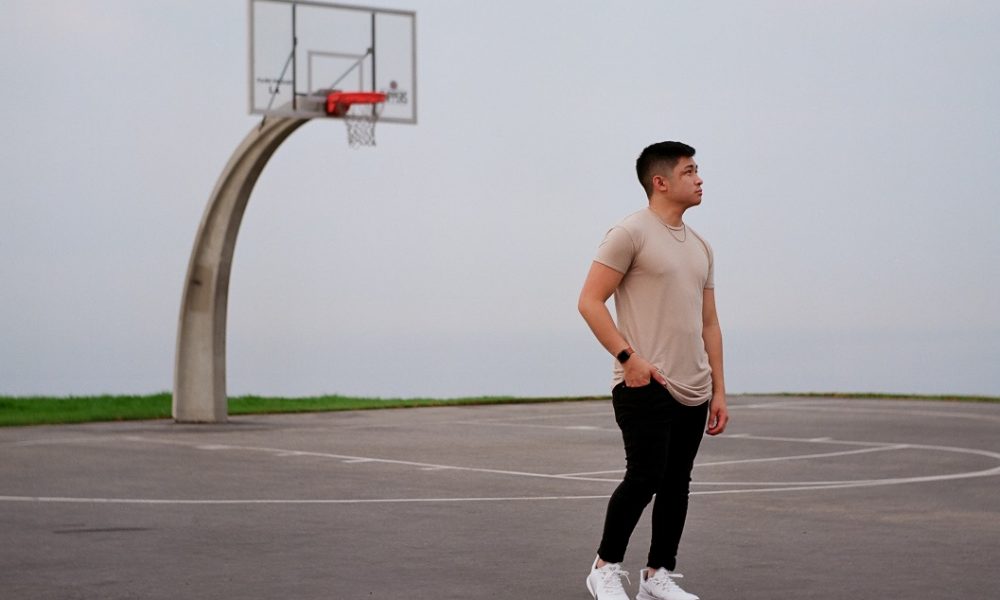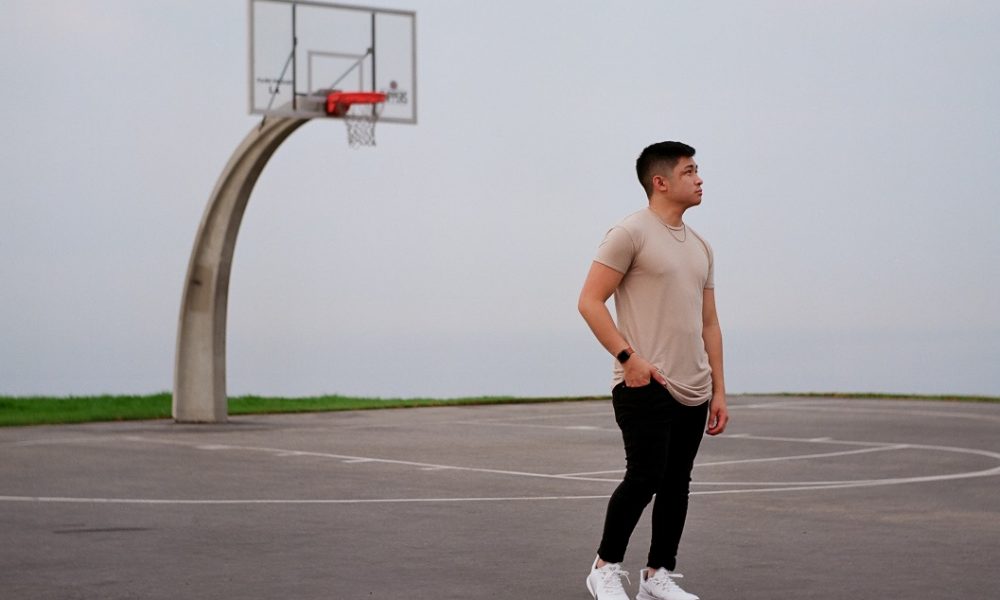 Today we'd like to introduce you to Raymond Vinuya.
Raymond, please share your story with us. How did you get to where you are today?
I was born in Downey, CA, but I began my photography journey when I was 13 years old in Las Vegas, NV. It started as a kid skating around with his dad's camera, just trying to photograph his friends. I never thought 10 years later it would be something I'm turning into my career.
When I was 14, my parents gave me my first entry-level camera. Nothing had changed except the pictures got slightly better. It wasn't until I created my first short film that I began to think: I really enjoy this creative process. After high school, I decided to go to college, majoring in journalism. Being in a traditional Asian-American household, I wanted to finish school and get a well-paying, stable job. I thought being a photojournalist would be the perfect blend of steady work while using my creative skill set, but I decided to minor in film just to fulfill the creative cravings. I slowly realized over those three years that I wanted to create stories with my camera, so I switched my major to Film Studies and finished my degree two years later.
While I was in school, I got asked to do people's portraits for a bunch of different things. I've done countless proms, homecomings, senior pictures, headshots, etc. I fell in love with photographing everything, but especially people. My work slowly started growing, and in my last semester I was getting enough photo work to treat it as my job while finishing school. At this point, I really had to decide what I wanted to do with my future, so I decided I wanted to use my filmmaking education and my photography skills to be a commercial photographer.
Once I finished school, I decided to move to Los Angeles so I could pursue more photo and video opportunities. I first moved in with some family while I found a steady job, then eventually moved into an apartment with two roommates. Since then, I've been able to support myself by working a 9-5 while working on my photo and video business on the side. Now I'm working on being able to fully support myself solely on photo and video work.
Overall, has it been relatively smooth? If not, what were some of the struggles along the way?
Getting to this point hasn't always been easy. There have definitely been struggles that I feel have made me into the person I am today and have made this experience more rewarding to say the least.
At 15 years old, I was told I had Chiari malformation. This caused me to have massive migraines, sometimes unable to get through the day. Doctors tried to tell my family that it could be caused by stress, but my mom knew that it had to be something else. When we saw a neurologist, he confirmed that it was Chiari, so I had to have surgery to fix it. The doctors removed part of my spine, relieving the pressure on my brain causing the migraines. I was in the hospital for a week, unable to walk unassisted. I spent three months recovering, slowly regaining my mobility and motor skills. The one thing that got me through this time was of course my family, but the films we watched together to pass the time. I was watching at least a movie a day, just consuming art. Those films inspired me to keep getting better and of course inspired me to become an artist.
The biggest obstacle was overcoming the stigma against art as a profession. In my family, everyone has a stable job and career path. Of course, that doesn't make their road any easier or any less difficult, but it's something that growing up around I felt I had to do as well. I feel that this is the case with many Asian-American artists. It's hard to do something completely different from your family's culture and expectations. It wasn't an easy conversation with my parents at first, but I'm glad they came around! Having the courage to tell my parents that I wanted to go to school for art and pursue art as a career when they've told me all my life to have a traditional job was a challenge, but getting through it not only made me more confident in myself, it also brought me closer to my family as well.
Once I got past that obstacle, I had to overcome moving to a new city and starting over. When I moved to Los Angeles, it was hard. I didn't know anybody. I had no connections, no friends- it was just me. A few weeks after I moved I was starting to feel like I was fooling myself thinking I could move to a new city and just start from scratch and find success right away. But once again, I just had to get through it and I'm glad I did. I started cold-DMing people for work, trying to find any photo jobs I could. When I realized freelancing full time wasn't an option, I decided to get a full-time job. This made me stable and allowed me to find my footing here, so I'm glad I was able to find a job with great co-workers that pushed me as an artist but that also became my friends here. It's not easy starting over, but having the right people around you definitely makes all the difference.
The last struggle is an on-going one, and it's about getting work. Moving to a huge city like Los Angeles also means being surrounded by the best. It's hard finding freelance work when you don't know too many people in town, especially while you're working five days a week to support yourself. Of course, the city's shutdown only exacerbated this, but nobody could have seen that coming a year and a half ago. The hardest part is still an on-going obstacle, and of course I know I'll figure it out like everything else, it just takes time! But getting work, meeting other people, getting my foot in the door- that's the current obstacle I have in front of me, but I know the only way is through.
Alright – so let's talk business. What else should we know about you and your career so far?
I am a freelance photographer. I specialize in lifestyle and product photography, showcasing products in their natural environment. I create images and videos that people can use for advertising, websites, social media, etc. I take shoots on completely by myself, beginning with pre-production, the shoot itself, the editing, and the delivery. I'm a Swiss Army Knife of a production crew! I do it all!
I'd like to be known for my artistic style because I do believe it's unique, but I think what sets me apart is my approach to my clients. I believe that every shoot I take on, no matter how important it is to the client is the most important thing I have to do. That shoot deserves my best effort because it's important whether my client realizes it or not. I believe my care for my clients and my care for my work sets me apart because although I'm trying to make a living, knowing that somebody trusts me enough to make art to represent them is the most important thing.
I'm very proud of the work I've created, but I'm more proud of the people I've created it for. Nothing gives me more pride in my work than knowing that it's for good people and good businesses.
What is "success" or "successful" for you?
I define success as self-fulfillment. Success to me means setting a goal for yourself and finishing it. It's making yourself happy and being happy with where you're at and with what you have. For me this means many things. Of course, I want to be a successful photographer. My definition of that is being able to make a good living from my work. It means creating work that I believe in and work that inspires others. If I could inspire one person to have a creative spark or inspire one person to begin creating by creating my art, I'd call that success. However, for me, I can only feel successful if I feel as though I've earned it through my own hard work, and I've done it while acting ethically and morally. To me, no amount of money or amount of accolades could count as successful if it's not done while being a good person.
My markers are all the achievements along the way. The markers are hitting one goal, then hitting the next one and the one after that. To me it's: getting one shoot I want, then getting another I really want, then being offered one by somebody I really want to work for, then constantly getting enough jobs to have the lifestyle I want. My criteria is doing all these things while creating work I love, working with companies I believe in, and being a good person while doing it.
Contact Info:
Email: rvinyah@gmail.com
Instagram: rvinyah
Twitter: rvinyah

Image Credit:
All images taken by myself and are property of Raymond Alex Vinuya Photography.
Suggest a story: VoyageLA is built on recommendations from the community; it's how we uncover hidden gems, so if you or someone you know deserves recognition please let us know here.