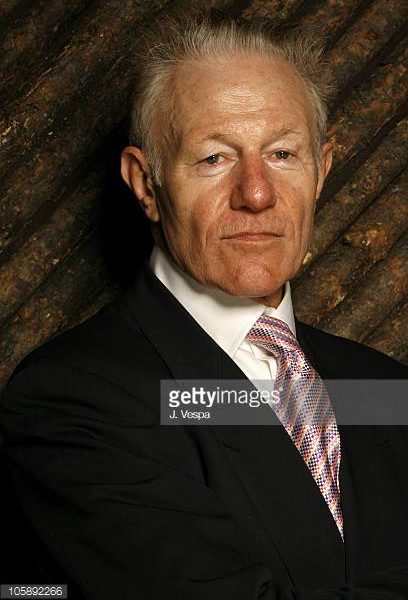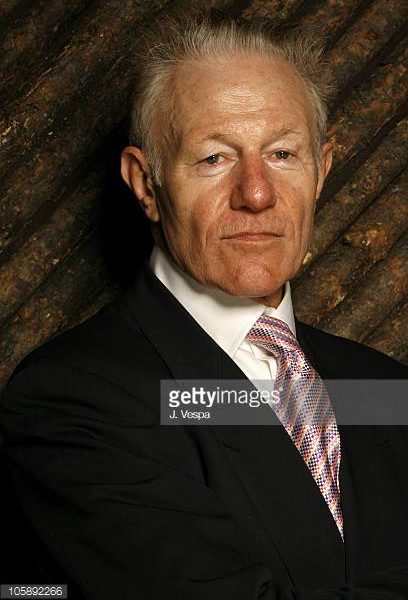 Today we'd like to introduce you to Raymond Barry.
Raymond, let's start with your story. We'd love to hear how you got started and how the journey has been so far.
My theater career began at Brown University, where I majored in philosophy and played varsity football and track. A professor, Jim Barnhill, approached me in my junior year and asked me if I wanted to play the role of 'Hal' in William Inge's play, 'Picnic'.
At first, I said I wasn't interested, but after he invited me to audit his class, I agreed to do it with absolutely no acting experience. I did the play and a few plays after that. A year later, upon my graduation from Brown, Mr. Barnhill helped me with admission to Yale Drama School, which I attended for one year, after which I worked with the Living Theater briefly and the Open Theater for eight years, performing every year in Paris, London, Copenhagen, Berlin, Frankfort, the Shiraz Festival in Iran, Algiers, Algeria and in every city of the United States, all of which transformed me into a seasoned actor under the direction of the brilliant Joseph Chaikin.
In my early and late thirties, I did twenty-five productions at Joseph Papp's New York Public Theater and three Broadway shows, 'Happy End', 'Zoot Suit' and the leading role in 'The Leaf People' at the Boothe Theater. I started my own company in the seventies, Quena Company and also directed the 'Puerto Rican Playwrights' Workshop at the Public Theater. Also, I directed workshops at Grasslands County Jail with a company called 'Street Theater'. We made original plays with released ex-offenders and performed off a truck that could be opened into a stage in parks and streets of New York City. Funding came from New York State Council for the Arts, from which the men were paid a salary.
In 1980, I wrote and performed 'Once in Doubt', a three-character play that enjoyed four hundred performances at La Mama in New York City, The Cast Theater, Odyssey Theater in Los Angeles and The Los Angeles Theater Center, 'The Peoples' Light and Theater Company' in Philadelphia, Yale University, The University of South Dakota, Michigan University. Both the play and the actors, including myself won 'The Los Angeles Drama Critics Circle Award', four 'Dramalogue Awards' and a 'Maddy' award for both the writing and performances. The play is published in my anthology, 'Mother's Son and Other Plays'. 'Mother's Son', 'Back When/Back Then', 'Awake in a World that Encourages Sleep', 'Foreclosure or Yelling at Women Walking Their Dogs' are also part of that anthology.
Finally, in 1984, Michael Cimino offered me a leading role in his film 'Year of the Dragon', written by Oliver Stone, who then cast me as Tom Cruise's father, Mr. Kovic, in his film, 'Born on the Fourth of July'. From that point on, I've done eighty films such as 'Dead Man Walking', 'The Ref', 'Interview with the Assassin' in which I play the lead and dozens of television series, the most notable of which is FX's 'Justified' in which I played 'Arlo', the father-figure to Timothy Olafant. Life has been at times a tough struggle but basically, it's been good. I've beaten the odds, so to speak.
Has it been a smooth road?
Oh, my goodness, yes, It's been a struggle at times; lack of funds for my daughter and three other children along the way, lack of confidence, intimidation, fear, etc. have been part of my emotional terrain as an actor. I've learned to be afraid and to do it anyway.
Fear is part of every actor's experience. What could be more frightening than performing words in front of five hundred people, all of whom are judging your work, your skill? I was forced to loosen up, to overcome my shyness, my low self-esteem at times in order to show myself what I was made of, to prove to myself I could do it. That's how it was in the beginning, a tough row to hoe. I put my hand into the fire and left it there until gradually the stage became a familiar territory, and I could relax, do what I was capable of. We all have talent. The trick is to relax, to find one's core, one's center, which can take decades.
An actor accomplishes that by being steadfast. In my case, I was not confident for many years before I found peace of mind while performing. Joseph Chaikin of the Open Theater helped me a great deal by believing in me and by giving me large roles in our plays, as well as the company's continuous performing; two hundred performances a year for eight years. That toughened me a bit.
We'd love to hear more about your business.
What sets me apart from others is the complexity of my personality, part beast, part intellectual, sensitive but hard, vulnerable but tough, soft but masculine. I specialize in characters who are dangerous and hard-assed, as in 'Interview with the Assassin' and FX's 'Justified' or very vulnerable characters, as in the case of Mr. Delacriox, the father of the murdered boy in 'Dead Man Walking' or Mr. Kovic, Tom Cruise's father, in 'Born on the Fourth of July'.
I am most proud of my dependability as an actor to come through with a really good performance without giving anyone a hard time during the process of filming. I'm actually fun to be around when working.
What sets me apart from others is twenty-three years of New York stage work that required me to perform before an audience for two hours each night, know the lines thoroughly and to stay in character for the duration. Also, I'm in great shape, so I'll work forever.
Is our city a good place to do what you do?
I do feel Los Angeles is a good place for film. I would not recommend starting out as an actor in Los Angeles. New York stage is the place to get your chops as an actor. Los Angeles is fine. The theater here will never dominate the movie industry. That's okay. There is some theater here that serves the appetite of the community.
Pricing:
I'm paid $30000 per week in film
I'm paid $10000 per episode for the television
Contact Info:
Getting in touch: VoyageLA is built on recommendations from the community; it's how we uncover hidden gems, so if you know someone who deserves recognition please let us know here.