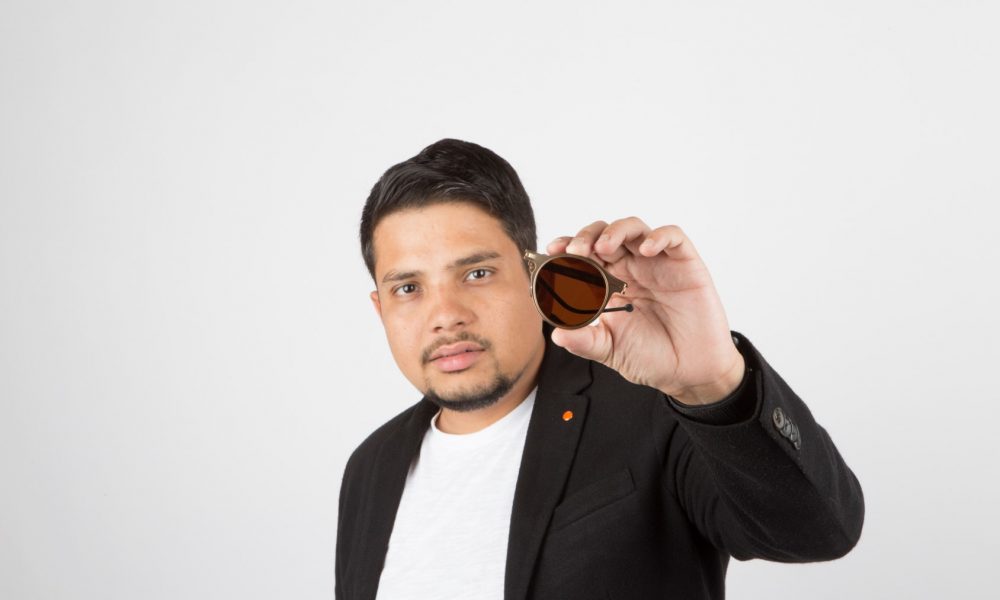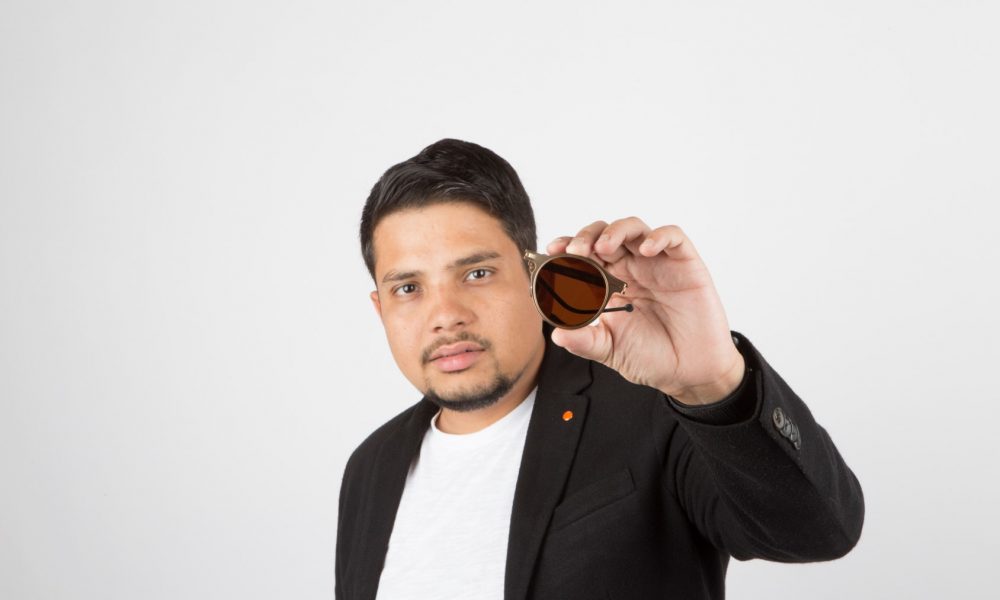 Today we'd like to introduce you to Rahul Khatri.
Thanks for sharing your story with us Rahul. So, let's start at the beginning and we can move on from there.
I'm the Creative Director at ROAV Eyewear, based out of Pasadena, CA. I moved to Los Angeles in 2013 to pursue my Master's degree in Industrial Design at the ArtCenter College of Design. Since graduating in 2016, I've worked as a design strategy consultant on multiple projects. However, over the last two years my sole focus has been on ROAV – a startup eyewear brand which boasts the world's thinnest folding frames. My efforts have been to scale and grow the company into a globally recognized brand.
Growing up, I spent a lot of my time exploring and nurturing my interests. Some of my earliest memories are playing with Lego's for hours on end building complex imitations of things. Fascinated with these simple blocks, and the possibilities; I developed a keen understanding of how different parts of a product related to one another. This curiosity soon matured into a deep desire to design and create products that were both functional yet aesthetically beautiful.
My journey through different places around the world has helped me broaden my understanding of people, cultures and life in itself. I was born in India, spent most of my childhood in a private Indian school, before joining a British boarding school. Being raised in a multi-ethnic Christian society exposed me to different cultures and helped me become more accepting of myself and the people around me. During this time I also began developing my skills as a designer, and for my final year project I designed and built an adjustable table-mounted exercise device which was later donated to a local physical rehabilitation center. After high school, I decided to pursue my undergraduate studies in product design to harness my new found passion for building products.
In 2009, after three years of studying design, I began working as a Product Designer at the award-winning strategic branding studio, Lemon Design India. At Lemon, I grew not only as a designer but as a design manager while being mentored by Dipendra Baoni a renowned designer in the Indian design community. Together, we built the award-winning 'ECCO Diva' – a multi purpose solar LED light aimed at improving the lives of rural India by providing people with something as basic as light. The product won a few awards including Designomics- Best Product Design, 2012; the Indian Design Mark, 2012 as well as the CII Design Excellence Award, 2012.
In 2017, a friend Hari Ramachandran and myself competed in and won a global innovation competition that was sponsored by Mercedes AMG Petronas, TATA Communications, and Formula 1. We were one of five winners amongst thousands of entries and the first ever winner of this accolade hailing from the USA. As part of our award, we were invited as VIP guests to experience the innovation of Formula 1 first hand.
Building ROAV as a brand and a company has been nothing short of an adventure. It's incredible to have come this far and be able to share our stories of success and sacrifice. The company started out based on an initial idea of founder Max Greenberg (my ex-classmate) to create eyewear that was pocketable. As a fellow student of design he was excited to create an experience that was as good on one's face as it was off. Determined to create the most portable yet durably stylish eyewear he ran a crowdfunding campaign on Kickstarter and Indiegogo which resulted in us successfully raising over $220K in a little over two months.
Initially, I jumped on as a design consultant to help the small team at ROAV setup the company and offer guidance with regard to some of the business decisions Max was taking since I had prior experience running a product-centered business. Little did I know that eventually, I would grow to play a much larger role in the success of the company. During my time at ROAV, I've had to wear a lot of hats. From new product design and development – to managing the ROAV brand, I'm constantly engaged with scaling the company on the many channels that we operate through. Apart from our online e-commerce business our distribution also extends to 15 other countries some of which include France, Italy, UK, Thailand and South Africa to name a few.
Like many of us, I'm someone who is passionate and driven and my design and business philosophy is centered around products 'being relevant'. This practice of seeking out new opportunities and ways of delivering more value to people – from my experience is the only thing that can intrinsically bring one true joy. Pursuing this philosophy has helped me grow both personally and professionally… I guess you could say that I'm someone who thrives on bringing people joy. When I was a child I remember wanting to be restauranteur, as the experience of serving someone (especially in my culture) was such a personally rewarding thing; something I eventually still want to do!
When I'm not working on ROAV; I'm either playing soccer at the local meetup, listening to podcasts/ audiobooks or catching up with friends. As an F1 aficionado I like to spend a lot of my time learning, investigating and keeping up to speed with the sport and its nuances. I enjoy the outdoors and love going on walks, runs or hikes. Love the beach lifestyle and hopefully one day move closer to the ocean 🙂
Has it been a smooth road?
As designers, figuring out how to run an efficient and organized business has been an ongoing learning experience. We wear a lot of hats, so there is always some new challenge around the corner. As an entrepreneur, a lot of the time is spent trying to find balance. Each day throws something new at us – from an anxious customer that needs our attention, to hiring the right person for the job, we're constantly having to make smart decisions that ensure the least amount of friction and resistance. Finding the courage and patience to deal with these unseen and unpredictable scenarios is what entrepreneurship is all about.
Some of the larger challenges we have faced as a company has been primarily around people management; whether it be employees, customers or partners; people dynamics are always the hardest and take the longest to nurture. They can either accelerate or hamper your growth, and managing relationships effectively is essential to a thriving business. However that being said, we understand that like everything else, it is a journey and it helps us define the organization we are; and what culture we aspire to create.
So let's switch gears a bit and go into the ROAV Inc. story. Tell us more about the business.
We're designers, so a lot of the joy is really in the process. Of course, it's imperative that the solution is successful and we do feel a sense of pride in seeing a product finally realized, but in all honesty the journey of making something that's never been done before is quite rewarding in itself. Whether it's a technical achievement like our screwless hinges or an aesthetic achievement such as the launch of a new collection or a communication achievement such as a website or even a pitch deck – every aspect of our process gets us excited. At a macro level we have managed to find that elusive balance between running a business and designing fun products that are value driven.
Our product innovation is really what sets us apart from any other eyewear company in the world. We are a determined bunch of designers who see ourselves as consumers first and want to make eyewear that's accessible, portable and comfortable yet stylish. This requires us to look at eyewear in a totally different light. We feel that's what really differentiates us.
We really responded to the challenge of creating within constraints and used that to our advantage since most of the industry is moving towards the fashion factor – we started with the innovation side of things. Another interesting insight came through our research, where we realized that convenience is still an unaddressed issue when it comes to eyewear. Most eyewear is packaged in a bulky case and is impossible to take anywhere. The idea that the cost of looking good came with either losing or breaking a $300.00 pair of sunglasses just didn't seem right. This was the point of intersection where ROAV Inc. was established, out of our confidence that we could find a balance between the two extremes of looking good versus ease of use and strongly believing that our customers shouldn't have to choose between the two either. Between all that we aspire to create a strong brand, develop strong content with good values, and provide an amazing and personalized experience to each of our customers.
How do you think the industry will change over the next decade?
We see the eyewear industry booming in the next 5 to 10 years. On the fashion front as well as the technological front. The intersection between augmented reality and eyewear technology is going to see incredible growth over the next couple of years. With companies like Snapchat heavily invested in the future of technologically equipped eyewear we can only see more technology companies jumping onto the eyewear train.
As for ROAV, our story continues as it began with innovation. We're continuing to grow, to innovate, and we're passionately committed to delivering value and not making our customers sacrifice convenience for style. Our plan involves raising money, building our brand and expanding our product line, focusing more on our direct to customer channel. This means you should see ROAV at small upscale pop-up stores soon and you'll find us busy thinking up the next eyewear industry disruptor.
Pricing:
Sunglasses – $175.00 (polarized lenses, includes silicone pouch + 2 year warranty)
Silicone Pouch – $18.00
Poly Leather Pouch – $30.00
Contact Info:
Address: 422 S Pasadena Ave, Pasadena CA 91105
Website: www.roaveyewear.com
Phone: 626 755 9436
Email: info@roaveyewear.com
Instagram: @roaveyewear
Facebook: @roaveyewear
Image Credit:
Photographers: Max Greenberg, Jason Renaud, Nick Williams. Models: Arnie Watkins, Laura Gorun, Gwyneth Essex Perry, Peter Porte Locations: Le Pop Up, Abbot Kinney; Naked Retail, Nolita NYC
Suggest a story: VoyageLA is built on recommendations from the community; it's how we uncover hidden gems, so if you or someone you know deserves recognition please let us know here.