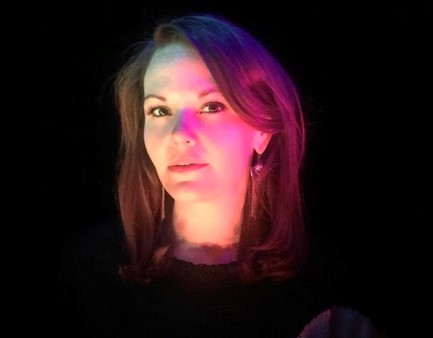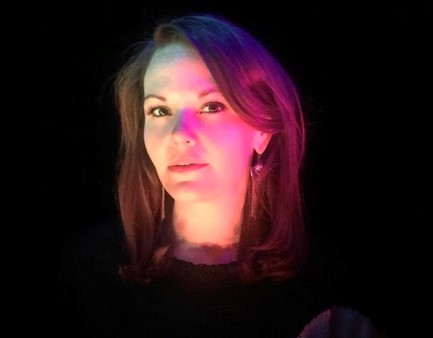 Today we'd like to introduce you to Rachel LaForce.
Rachel, let's start with your story. We'd love to hear how you got started and how the journey has been so far.
In our business, "Show Business", people come from all over. I am always fascinated by people's stories that start, "Well, I graduated from Law School, realized I was unhappy so I decided to try acting for fun". I on the other hand; came out of the womb a "triple threat". Do we use that term anymore? I suppose with the insurgence of YouTubers and Instagram Fame, we've surpassed the "Triple Threat" status of singing, dancing and acting for the all-encompassing "Multi Hyphenate"; I digress.
I grew up an only child in Marietta, Georgia; far from the lights of Hollywood. With an athlete for a father and a mother in academia; they had no clue what to do with me. When I was three, my Dad asked me if I wanted a playhouse in the backyard, I replied, "No, just a stage with benches so people can come" or so the story goes according to my Mother when bragging about me at a dinner party. Legit, no matter my level of fame, my Mother will always be my best form of guerilla marketing.
I danced five days a week until I was nine and then transitioned into community theater. At age ten, I joined The Atlanta Young Singers of Callanwolde after cutting out an audition notice in the paper and begging my parents to take me. We sang during the Opening Ceremonies of the Atlanta Olympics but I lost the solo to another girl named Rachel; toughest heartbreak for my young soul to bear outside of having never met Hanson (whom I later met my junior year of college; but that's a story for a different day).
In high school, I was very outgoing and loud. To be fair, I have never not been loud. My sophomore year, I landed the lead in our school's musical; Pseudolus in "A Funny Thing Happened On The Way To The Forum" (a detail worth noting). Another detail worth noting, Pseudolus was played by Nathan Lane on Broadway. . . and now. . . imagine me as a 15 years old Nathan Lane. Why, yes, I was drowning in male attention.
My drama teacher was a supportive, high functioning alcoholic who introduced me to the teachings of Viola Spolin and later, The Second City. My senior year, I went to Chicago to visit colleges and finally see; The Second City Mainstage! It felt like watching The Harlem Globetrotters; I had no idea how they were doing what they were doing; but it was impressive, entertaining and I no longer was entertaining NYU for the Fall. I moved to Chicago the following year.
I enrolled at Columbia College of Chicago as a musical theater major until one day halfway through my freshman year; our department chair and former Second City Artistic Director, Sheldon Patinkin held me after class. Sheldon said – and I am quoting here – "You can sing; but you can't sing like the others. Your voice without strict proper training simply won't hold up eight shows a week. That's the bad news. The good news; you're funnier than your classmates. Switch your major. Get into everything comedy you can. You'll be just fine". I did. And I was.
I ended up performing in only one play with the theater department my entire college career. Meanwhile, I joined our college improv team (shout out) Droppin' $cience and was later accepted into the Comedy Studies Program (a "study abroad program" at Second City; they now have an entire four years Comedy Degree). I was halfway through the Conservatory at Second City and writing my first solo show by the time I graduated college.
Fast forward a bit (this "bit" which includes; a few subpar self-promoted sketch shows in black box theaters, a stint at The Annoyance Theater, a year spent in the iO Chicago improv program, a year performing with the iO Harold Team VILLAIN and a few well produced self-promoted sketch shows in black box theaters) I found myself auditioning to be hired for The Second City. This was my third audition. And this time, I was called back. I did great, or maybe awful, I remember only parts of it due to blacking out from nerves. A week later, my phone rang when I was hocking ballet pointe shoes at my day job, I had been hired, officially. I was now a Second City TourCo member. I have only experienced that feeling of euphoria three times in my life; the time I was hired to Second City, the first TV show I booked and the first time I laid under a weighted blanket.
I toured with The Second City for two and a half years. I performed with some of the funniest people on earth. The people I worked with and the audiences we performed for became some of my greatest teachers. I taught improvisational comedy to 5th graders in South Carolina, famers in Omaha and CEO's in San Francisco. I sang karaoke with celebrities, ate sausages in Vienna and rode the Tea Cups at Disney World hungover. I learned so much about myself and comedy during my time on tour. I thought I could do it forever; until one day when I couldn't.
It had been 11 years since I moved to Chicago and I had accomplished all of the goals I had set for myself; other than performing with Steppenwolf and falling in love with a stranger at a Cubs game. The allure of life on the road had lost its magic. Before I had been waiting in the wings, ready to go! To shine! To give the people what they came for! And then suddenly, there I was, missing my cue because I was waiting for the long piece in Tetris. I gave Second City my letter of resignation the following week.
Six months later, I was in LA. I arrived already represented and SAG eligible! Prerequisites I had long set for myself; for no reason other than that was what I had always been told was "the way to move to LA".
I spent my first year or two just trying to figure out what season it was and it took me three years to figure out that Pilot Season is defined differently depending on who you ask. Early on, I stuck to my usual haunts, iO West and Second City Hollywood. I produced a womxn focused comedy hour FEISTY at iO West and UCB Sunset. I joined the (twice written up!) sketch team REDFORD and auditioned as a "Young Mom" for more commercials than I care to remember. I have booked a few solid co-star roles. Some more artistically fulfilling than others. I threw tater tots covered in ketchup at a woman's face on an episode of a prank show (she did not find this charming). Whitney Cummings's has been very good to me and booked me for a small but very funny and character focused role in a pilot she wrote for HBO and later a small part in her movie "The Female Brain". I even booked that national commercial as a "Young Mom" #blest!
I am very proud of the work I have accomplished so far and grateful AF to have hit that sweet spot that every LA transplant eventually does (if this city didn't kill you first); I have finally found my footing. I have big ass dreams and a lot of well-organized ideas on cork boards. Come at me.
Quick tangent!
This year, in the wee hours of New Year's Eve, I found myself at a friend of a friend's house party, sober and awkwardly sitting on a bunch of vintage velvet cushions. The interior design of this room was legit gorgeous. Everything perfectly and purposefully mismatched. It was also littered with crystals, cannabis and college students. I felt like I was on set of a Netflix drama about affluent, drug-addicted art school kids. The only thing I had in common with these children is that they are in college and I am still paying off mine. As I am getting up to leave, one of the girl's who's name I can only imagine is Azalea Madison or something equally as Instagram ready, looks over at me and asks "What about you? You just got another 365 days. What are you going to do with them"?
I am not exaggerating when I tell you how inspired I was! Not inspired enough to stay and answer her but I'm not a complete asshole, before leaving the party, I swung back by and gave them all bottles of water because no one should do Molly dehydrated. And while I didn't take Azalea Madison seriously, I did evaluate her question. I decided to dedicate my year to "preparation'. I am big believer that we have the ability to create our own reality. I believe manifestation is real, but I also know you can't manifest an empire while ordering Postmates from your couch. Real change, real progress, requires a lot of sweat equity. I basically committed to a year of more hustle than flow.
End of tangent.
Currently, I am taking a lot of general meetings which feels oddly similar to what dating in LA felt like. A lot of lukewarm feelings, a few free meals, if they want a coffee date they aren't really courting you and "pushing* a meeting is just "ghosting" except it takes longer. But hey, you can't find "the one" if you don't put yourself out there. Most nights of the week, I'm outperforming comedy; I co-produce a stand-up showcase called "Second Saturdays" @secondsaturdayscomedyshow on Instagram. We're also launching a weekly show on Wednesdays starting in July! When I'm not onstage, I am creating from the part of me that brings me the most joy and that is my character Tracey, I am currently editing Season 1 and 2 of an interview show, "Taco Tuesdays with Tracey" + a 'Billy on the Street' style show called "Talking with Tracey". Follow her @yallitstracey.
I like to keep my plate full and my weakness is *definitely not* overextending myself. It's buying "manifesting" crystals and then wondering where all my money went.
Great, so let's dig a little deeper into the story – has it been an easy path overall and if not, what were the challenges you've had to overcome?
Hahahahaha. No.
Also, who is answering "Yes. Yes, it has been smooth and all is well". Actually, have that person call me because I have questions. I'm kidding, but also I'm not.
Of course, it hasn't been smooth but I suppose if it were I would be bored to tears, I would maybe be writing this from my Tesla but I'm also grateful just to be writing this at all. I have now been in LA for four years and while I knew when I moved here I had no idea what I was doing; I realize now, I *really* had no idea what I was doing.
And more importantly, thats ok. It's ok, that I didn't know everything. I mean, I say "it's ok" now, because I have spent a lot of time forgiving myself for a few things; but either way, it really is ok, I still have a lot to learn. That's just life. I couldn't have fully known what all I needed to know because you have to fail in order to learn. I know I am not shedding light on the subject of "failure" here but it's amazing to me how hard I am on myself sometimes.
When I moved here, I didn't know I was going to have a lot of false starts. A lot of LA feels like trying to get out of the car when you forgot you didn't take your seatbelt off. You know that feeling? That tug back to your seat. LA feels a lot like that sometimes.
I didn't know that an agents job is really just to broker your deal once you've booked the job. I didn't know that commercial auditions ask for "people with STRONG comedy chops" and bring in hand models anyway. I didn't know that projects audition talent they have no interest in booking while they wait for their offers to come in. I didn't fully understand the scope of my job as a "talent", what my relationships with my agents and managers should feel like, the real purpose of a general meeting or how I wanted to market myself. I spent 11 years in Chicago honing a craft to learn how to play all sorts of people, emotions, situations, and characters; beginning to understand that LA simply wants to know "my type" flew me for a loop. We didn't even touch on traffic, parking tickets and how to choose what neighborhood to live in!
I have been let go from an agency, fired a manager, created some real relationships with a few casting directors I genuinely admire, found a few acting teachers I trust, sharpened my marketing and producing skills and learned a lot from a very small group of talented people I am lucky to call friends. I also went through a gnarly breakup, got sober, quit smoking and my kitchen caught on fire and that was only 2018, but ya know, minor snags. I've gotten really good at The Cha Cha.
For now, I am focusing on what aspects of my work brings me the most joy, battling my own resistance and fear towards my work every day and trying to make use of my gym membership.
We'd love to hear more about your work and what you are currently focused on. What else should we know?
I have been onstage my entire life and yet this is the first year in a long time that I really feel myself onstage. I have remembered why I enjoy being onstage to begin with. Its joy; pure joy.
Being onstage gives me an outlet for everything that I am feeling and experiencing. It gives me a healthy way to channel it. I'm a character actor through and through. I always played the character role in theater growing up and then again with The Second City. Breaking into solid character roles in Hollywood has been a challenge for me but I am here for the challenge.
Making the transition from the sketch world to the stand-up world has been an exercise all on its own. I use a lot of characters and voices in my stand up. I love cerebral comedy; but it isn't my voice. Presence. Performance. That's my voice. I have had to put trusting my instincts to the test and I have definitely learned the true definition of commitment. I – and this is not a bit – take a lot of inspiration from Elle Woods, Reese Witherspoon's character from Legally Blonde. She isn't what everyone else; but because she trusts her instincts, she is able to do things in ways other people couldn't and ultimately pushes herself to be successful. It's very cheesy, but also applicable af.
If I didn't trust that even though what I do may be different than others; I never would have started making Tracey videos. She has become something I do and put out into the world that bring other people joy. People legit get excited about Tracey and that makes me really proud.
Is there a characteristic or quality that you feel is essential to success?
Grit.
Talent is a must, sure, and knowing good people helps, but to me it's grit. You have to be willing to withstand all odds. Every no, every yes that then leads to another no and so on. And in this business it never ends. I think some people see it as "Once I get to this place, then I'll feel secure"; I don't believe that ever happens in Show Business. I think we're always scared we'll be "found out"; people will realize we were fooling them all along. Imposter Syndrome, no one is immune.
Creating a relationship with Grit isn't easy because it is a constant back and forth and I am a Taurus, I like stability and consistency. I am working to always remind myself to create from a place of joy, perform from a place of drive and excitement and weather each storm as they come. Grit and Grace.
Contact Info:
Image Credit:
Andrew Levy, GettPixx, Robb Zbacnik, ShotbyFlora
Getting in touch: VoyageLA is built on recommendations from the community; it's how we uncover hidden gems, so if you know someone who deserves recognition please let us know here.