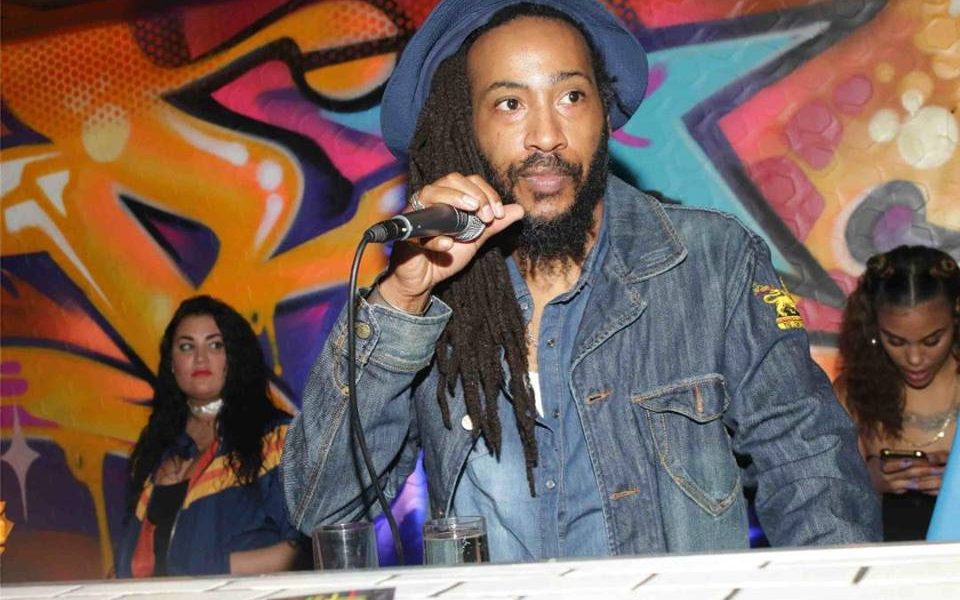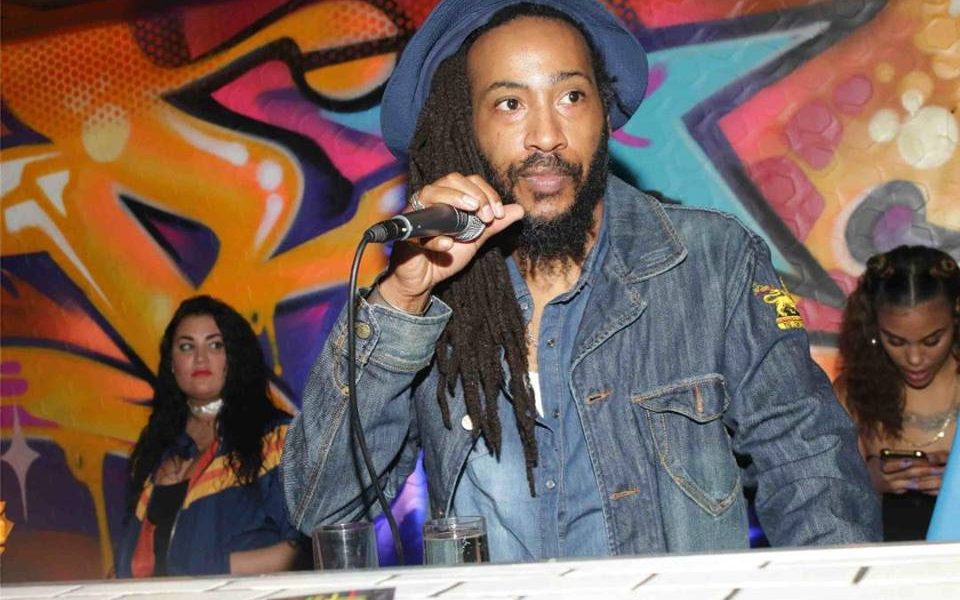 Today we'd like to introduce you to Quie (Q Bwoy) Anthony.
Quie, can you briefly walk us through your story – how you started and how you got to where you are today.
My career in night club promotion began back in the spring of 1993 when a few fellow students at Santa Monica college asked me to join their Thursday night hip hop promotion back at the Kingston 12 in Santa Monica. This promotion was a weekly underground hip hop night that stage artists such as Jeru The Damaja, The Goodie Mob, Western Hemisphere and The Black 'Eyed Peas to name a few; I even helped the black 'eyed peas secure a record deal with Interscope Records. In 1995 due to creative differences, I decided to walk away from the Kingston 12 Thursday night promotion. About three weeks later, the owner of the Kingston 12 "Dale O'brain" called me into a meeting, I figured it was to give me the Thursday night promotion back, but instead he informed me of a dream he had, that I would do the biggest club promotion on a Sunday night. Of course, with me being a student in college at that time, I was a little hesitant to say yes, but he convinced me when he said he would cover all the expenses, I was sold.
With the culture in hip hop beginning to fade in 1995 and go more pop, I decided to reverse the formate we had at our Thursday night hip hop promotion and make it 75% reggae/dancehall and 25% hip hop. So on June 25th, 1995, with the help of a few dreads (Danny Mcphan aka Danny Boy, Alfred King aka Ak and Ace) "Jamaican Gold" Sunday night was born. I believe the 1st artist we had perform was Delicious Vinyls "Born Jamericans" after that Jamaican Gold became the place to be on a Sunday night. Unfortunately, in 1996 due to venue management differences, we decided to relocate from the Kingston 12 in Santa Monica and move to The Martini Lounge in Hollywood and add dj Mark Luv (The Pharcyde dj) with MC Prince Whipper Whip (of hip hip pioneer group, The Fantastic Five) alongside dj white lightning. Shortly after the move, Hollywood actor Wesley Snipes made Jamaican Gold his weekly hangout and The Martini Lounge became the hottest Sunday night in town. At the martini lounge, we featured 1st appearances by artists such as mos def, Mr. Easy, The Rootz, Japanese dancehall artist Corn Head, and Hawkeye just to name a few. After the fire department shut down the night due to overcapacity in 1996, we decided to move to The Dragonfly Hollywood which had a 500 capacity compared to The Martini Lounge 350 capacity. The 1st night at The Dragonfly, we clicked in 650 people. That was when I truly realized Jamaican Gold was something special. Jamaican Gold soon swept through Los Angeles like wildfire. Unfortunately, capacity issues was once again a problem so we began a search for a larger venue. But with a very profitable night and good relationship with The Dragonfly owners and management, we decided to start a Thursday night promotion at The Dragonfly, that would be a hardcore clone of Jamaican Gold, and we relocated Jamaican Gold Sunday night to The Key Club on Sunset.
With the stage of The Key Club on Sunset, we started to get a lot of attention from record labels, artists and radio. This is where Jamaican Gold began to currently feature more artist with the dee jays and vibes that was pushing the capacity every week. Artists like Beenie Man, Mr. Vegas, Tanya Stephens, and Red Rat Rocked the stage until once again in 1998 the tri-level Key Club was too small and we decided to relocate to the 1500 person capacity World-Famous Century Club in Century City. Jamaican Gold international Sunday nights changed all of LA. With four rocking rooms (Room 1: what Jamaican Gold was famous for reggae, dancehall and two half-hour hip hop sets by Dj Vice) (Room 2: outdoor irie smoking patio with live reggae bands and dj's played reggae classics, lovers rock and rub-a-dub) (Room 3: the tropical room dj Ron Miller spun reggaeton, salsa and soca) and Room 4: the upstairs penthouse dj's played rare grooves, hip hop classics & r&b). The biggest reggae dancehall artist graced the century club stage such as Buju Banton, Shaggy, Sister Nancy, Shabba Ranks as well as first appearances by Sean Paul, Damian Marley, Elephant Man, Tok, and Baby Cham. At this point, Jamaican Gold is the biggest reggae promotion in Cali and became a big reason of the usually racist dress code vanishing in Los Angeles and Hollywood as well as being the most popular 420 friendly promotion in the city.
Fast forward Jamaican Gold moving to venues like the Glam Slam DTLA, House of Blues Sunset, The Knitting Factory Hollywood, the Ivar Hollywood, LA Vida Hollywood, The Study Hollywood and currently at the Broadway Bar DTLA, if not for the COVID shut down Jamaican Gold would still be rocking every Sunday night. Just imagine, until the shutdown Jamaican Gold only didn't open two Sunday nights, one of them being the weekend of 911. June 25th, 2020 marked 25 years of Jamaican Gold weekly vibes. Unfortunately, due to the shutdown the Jamaican Gold 25th anniversary show is postponed till a later date.
Overall, has it been relatively smooth? If not, what were some of the struggles along the way?
In business, there are always ups and downs, but despite the possible racism and nightlife situations, I feel I have had it weather easy. I think that is due to my professionalism, hard work and a lot of blessings from the almighty God. Before Jamaican Gold most reggae, dancehall, and popular hip hop clubs were closed down due to gunshots and other violent acts. Many colleagues told me I can't do a multicultural, predominately black club with no dress code. Somehow I've been most fortunate.
But the way I see it the biggest obstacles/challenges will be what will happen when phase 4 will reopen LA night clubs. In 25 years, Jamaican Gold has never been closed for more than two nights, one of them the weekend after 911. What will the landscape of venues look like? Will America be in a state of rescission or even a depression? How many people will be evicted after a possible year or more of not being able to work or just open their business and still owing rent or mortgage? Will people still be afraid of being around people and a crowd? This will be the question every entertainer and venue will have to ask. Is it safe?
Please tell us about Q Bwoy Productions.
Q Bwoy Production specializes in music and culture, mainly Caribbean culture (reggae, dancehall, soca, reggaeton, afrobets, etc.) Our mission is to use music and culture to bring The City Of Angeles together like in the spirit of Bob Marley's One Love song, "let's get together and feel alright". As one born and raised in Los Angeles, CA in the 80's and 90's culture was rare, LA wasn't rich in culture like Harlem/New York. When I started promoting events in the early 90's venues in LA and Hollywood didn't want hip hop or urban events in their venues. In the 90's from Long Beach to Santa Monica, you might be able to find two to three reggae nights in a week. Before the COVID 19 shut down 2020, from Long Beach to Santa Monica, you could basically find two to three reggae events per-day! Due to many people in Los Angeles calling pretty much every reggae event Jamaican Gold, I would have to say a lot of the success and credit of reggae events in LA are partly due to over two decades of my work.
What I'm most proud of with my work is how we were able to create or own west coast style of reggae entertaining while still keeping it with a sense of authenticity and easy to digest for those who never been to a reggae/dancehall bashment. We broke so many records and artists while making everyone feel welcome and being emerged in the vibes. No matter what color, religion, nationality or age, if you have good energy and ready for a good time, Jamaican Gold is for you.
What sets my promotion over every other club promotion in Los Angeles is the amount of time, not just in almost three decades of just existing, but for the amount of time we have been hot, at the top of the genre in this city and how relevant we have been with very little corporation sponsorship, or help and no gimmicks! The average club promotion lasts three to six weeks, most of my promotions that spawned from Jamaican Gold like Jamaica Live Thursdays, Poom Poom Tuesdays, Live Reggae Fridays, Jamaica West Wednesdays, and now being the Mc for Shabbaaaaa.LA monthly parties, last from two to ten years+.
If you had to go back in time and start over, would you have done anything differently?
The main lesson I learned is to be careful who you let into your circle. This is a lesson I had to learn the hard way. If someone tells you or shows you that they are shady or untrustworthy, believe them. There has been a few people that I allowed to be part of my events that brought more negativity and problems than good. Matter of fact, I'm currently in a multi-million dollar lawsuit with a few of them, that thought because we worked together that gave them the right to infringe on my Jamaican Gold federal trademark. No matter how much money I put in their pockets, and fame they got on my platform, their main goal was to destroy and control. Such a shame. As they say, "Who Jah bless, no man curse!"
Pricing:
Most Of My Events Are: Free On Guest List Only – $20. Prices For Events May Vary!!
Current Events Before Covid 19 Shutdown = @Jamaican_Gold_LA Sundays + @PoomPoomTuesdayLA + @Shabbaaaaa.LA Traveling And Monthly LA Saturdays
Contact Info:

Image Credit:
Rick Burton Photagraphy, PhotoGraphic Impressions, Patrick Struys Photagraphy
Suggest a story: VoyageLA is built on recommendations from the community; it's how we uncover hidden gems, so if you or someone you know deserves recognition please let us know here.