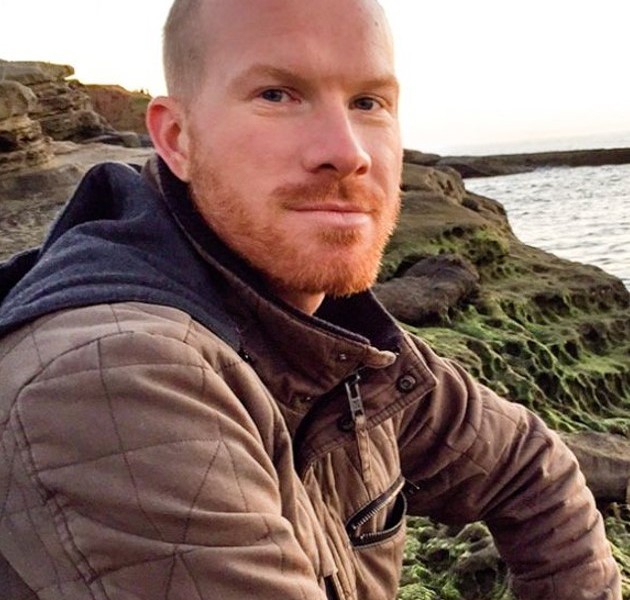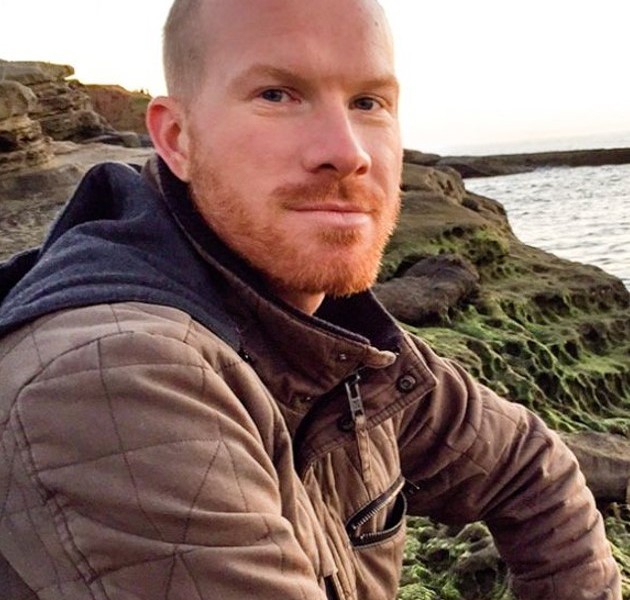 Today we'd like to introduce you to Gregory Christopher Lindsey.
Gregory Christopher, please share your story with us. How did you get to where you are today?
I grew up in Pasadena. My background is economics, languages, and biology. During my 20s I lived in Europe and the Midwest but returned to Los Angeles in 2014. I have been a photographer literally my entire life – my family has a picture of me using a camera at 3 years old. My dad was a physicist studying at Caltech and also a well-traveled photographer who shot weddings on the side. Even though he died before I could talk, we were very close and he influenced me greatly. When I was 19 his brother, my uncle Greg who I am named after, encouraged me to carry on a family tradition that both he and my father did when they were that age: to undertake a solo cross-country bicycle tour from Los Angeles to New York. All I had was a book, camera, my camping gear, and maps. I got to travel through Europe and New Zealand in the same way during college. I love exploring and being on the move. This past January I hiked 150 miles from Pomona to Oxnard via the San Gabriels and the Santa Monica Mountains, again just with my sleeping bag and camera. These sorts of experiences give me a lot of confidence in my abilities which is something that really benefits me as an artist. I am lucky to have traveled and seen a lot of the world and had experiences that help me appreciate life.
Still, cameras have held a magnetic attraction for me as long as I remember. I get very depressed and unhappy if I go too long without hearing and feeling the shutter go off in my hand or seeing my images. My favorite pictures usually have some element of chaos, chance and randomness balanced with precision and deliberate intention. I worship chaos and anarchy in the visual realm, and I value its influence in life in general. Life can be so measured and controlled, so I think that practicing photography gives me a way to break free of the limiting structure that I learned to impose on myself from growing up in this society and culture. I don't think I have a choice as far as vocation goes. Pursuing photography has helped me survive pain and darkness. It has helped me overcome my biggest challenges and taught me that in order to create the kind of art I envision I must be vulnerable, compassionate and authentic. It is central to my development as a human being.
There are numerous inspirations in my life. My father, my family, my partner Karla, my friends and other artists, just to name a few. I am grateful to all the photographers who have mentored me along the way, whether one-on-one or simply through studying their work. Photographers are like family to me. On a creative level, I am greatly influenced by music, movies, literature, nature and caffeine. Listening to music stimulates very weird and fascinating imagery in my head and is one of my favorite sources for creative inspiration.
At the moment, I am busy working on exhibitions and book ideas. There is one book draft of black and white images documenting a family farm, another in the works of 6×9 color landscapes of a certain region, and some smaller projects including images shot underwater and a travelogue set in the San Gabriel Mountains. If I'm not working on book ideas then I am shooting weddings or film sets. It is important to put my work out there as much as possible and to always be moving forward and producing as much material as I can. At some point, I hope to have the opportunity to teach young photographers the craft. As far as my own evolution, I am always exploring the ways that imagery can be used to express a narrative, whether from an objective documentary standpoint or through subjectivity and abstraction. Storytelling is central to my work. Every image is part of a broader story or concept. I am very excited to be living and working in Los Angeles. The light, the ocean, the mountains, the desert and the people all bring me a lot of joy. There is so much to explore around here, it's absolutely fantastic.
Has it been a smooth road?
There are always struggles, but I see them as tests of determination and courage. The ability to finish what I start is one of the most difficult aspects of my career so far, because of the fact that there are unlimited ideas but limited resources. I have had learned how to manage time and budget in order to be successful and I'm always improving.
What's your outlook for the industry over the next 5-10 years?
I think that as we are inundated with visual media in the form of social media, marketing, and corporate advertising, people are going to value imagery that contains real heart and soul. Everybody wants to feel connected and part of something, that's why brands exist, so I think people will gravitate towards images that do more than elicit an easy emotional response. They will look for work with narratives that that touch us on much deeper levels. The single biggest trend in advertising imagery is authenticity, but this reflects back to us as only a narrow sliver of our real experience as human beings. One role of visual media that I see, and photography falls within that scope, is to help us break out of our fantasies of perfection and to actually be our authentic ourselves. Combine that with the fact that everybody can pick up a camera and share their story via the internet, youTube etc., it should continue to be the chaos that it already is. Which, from my perspective, is a very good thing.
Has there been a particular challenge that you've faced over the years?
My biggest challenge over the years has been staying in the present and not allowing past experiences or future concerns to dissuade me from my present course. As a professional, the biggest challenge has been to finish the personal projects that I start. I've had to say no to opportunities and other careers that would offer more status and easier wealth, and this can be tough. But it is very clear to me that I would be miserable without the opportunity to express my ideas photographically.
What advice do you wish to give to those thinking about pursuing a path similar to yours?
Yes. Shoot as much as you can, look at your images, and figure out what you did right and learn how to repeat that every time. It helped me to study images, paintings and pretty much every form of art and graphic design and ask myself why does it work? What is it specifically, that I can take and apply in my own technique? Minimize the decisions you have to make when you're working by sticking with one format, one camera, one lens and one kind of light source at a time. Be open to criticism from others but protect your artistic vision. Network with others. Nurture a fearless and proactive attitude towards your work and career, and get out and make things happen. The world needs you.
Contact Info:
Phone: 1-562-331-6631
Email: gclindsey@gmail.com
Instagram: @gregor4life
Facebook: @gregoryclindsey

Image Credit:
Gregory Christopher Lindsey