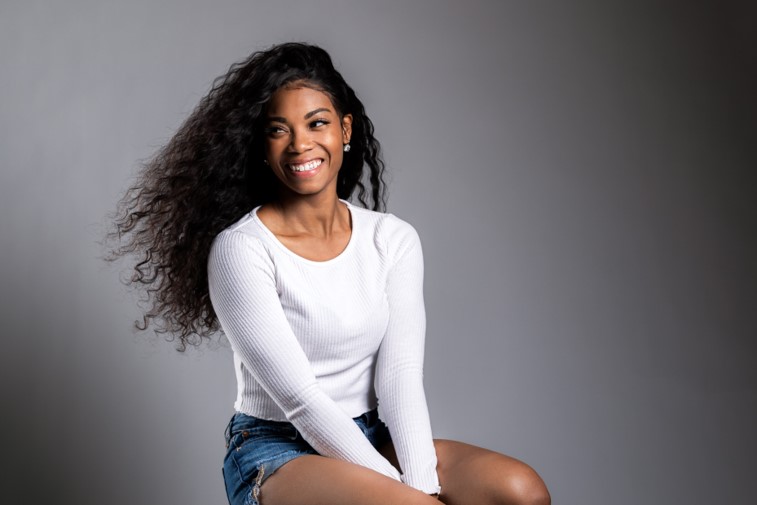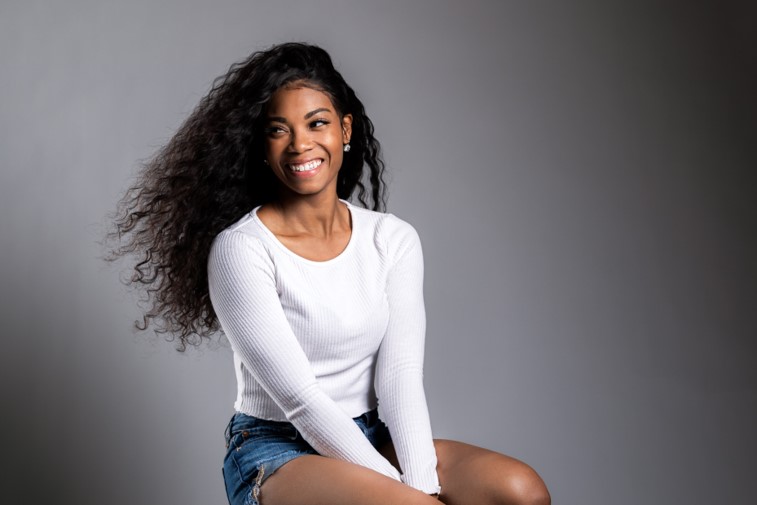 Today we'd like to introduce you to Paige Annette.
Paige, can you briefly walk us through your story – how you started and how you got to where you are today.
I moved to LA about four years ago with my dog & only the things that I could fit in my car. I lived in Las Vegas previously and decided I wanted to pursue acting full time after experiencing my direct dance booking with Think Like A Man Too. I left my comfort zone of everything I knew including the stability of professional dance contracts in Vegas and traveling out of the country. I was also leaving a very toxic relationship. I moved with no job and only enough money to secure an apartment.
This was a big life change for me. I had to look for a job, something flexible and with decent pay so that I could afford to live in Los Angeles. This took some time because I learned fast that most companies do not like to hire dancers and actors because they haven't had good experiences with them. The very first job that hired me was Michaels, the craft store. I worked graveyard shift and did stock for them until I was able to find another job.
My next task was to find theatrical representation and management. This took some time as well. Lots of research, imdb, sag, asking around, also from experience of trial & error. Four years later, I now have two very flexible jobs that help me maintain my lifestyle in Los Angeles when I am in between bookings. I am driving my dream car. I have an amazing support system that includes my amazing mother and my best friend as well as a great group of friends here in LA, some who are actors who have definitely helped me along the way and continue to inspire me and I am truly grateful for them. I have an awesome agent and management that I am truly grateful for. I prayed for a manager and an agent that believes in me that sees my talent that is loyal and honest and hard working and my God I got it! I'm so grateful for both my agent and manager, Greg and Lisa, They are amazing!
Overall, I've spent my entire life in the entertainment industry as a professional dancer and I've never stopped loving it. Whether you are in music, acting, dancing or any career behind or in front of the camera, we did not pick an easy profession. But you do it because you love it. If you want it bad enough, you will stick with it, work your butt off and it will happen. I will never stop living and loving life. Working hard, inspiring and motivating others because you deserve it! Everyone has dreams and they should know#dreamsdocometrue.
Has it been a smooth road?
No, it hasn't been a smooth road. The road to success never is. Living in Los Angeles with no roommates especially is expensive. Making sure people respect your hustle your honesty and your dreams is not easy. But once you have made that known and they get it you will never have to explain yourself again. I am a woman of faith, I was raised Christian, I am not perfect but my faith has been the number one thing that gets me by. Ask/pray for the things that you desire and ask for clarity and guidance along the way to make sure you are on the path that HE has for you. I promise you HE will not steer you wrong. Recognize who is truly in your corner and who is not.
Those who are not, It's important that you let them go and to not feel guilty about it. I have had many moments of tears, breakdowns, heartbreaks, what ifs …you name it. But you wipe your tears away, get back up and try again. Some of the best advice was given to me a long time ago from a close friend "Paige, If it's for you no matter if you go in there and rock that audition or if you go in there and bomb it, you will get it. If you go in there and you give an amazing audition, and its not for you, you're not going to get it." This advice is so true. There have been many times I thought I did a horrible audition and ended up getting a callback or a booking, and there have been many times that I knew I nailed that audition and sure enough I didn't get it. Once you have that mentality, the process of being in the entertainment business is not as stressful. Go in, have a great audition and know that you did your best! If it's for you IT WILL BE!! if it's not, God has something bigger and better waiting just for you! Everyone has a different journey.
We'd love to hear more about your work and what you are currently focused on. What else should we know?
In the last four years, Actress Paige Annette has grown so much. Actress, Dancer, Model. My dreams and goals as an actor have become more detailed. With anything the more you experience the more you evolve and adapt into where you want to go. I've trained with some amazing teachers. Stan Kirsch Studios, Speiser Sturges, Dan Southworth just to name a few. I do believe life is one of your biggest teachers as well. So many people think being an actor is easy, it's not. They just see the glitz and glam. A lot of work goes into being a great actor and your work never stops. Again it's not a job for anyone who isn't passionate about it because you won't last.
Do it because you love it. I am most proud of starting completely over and rising above everything that tried to keep me in a corner and dim my light. I am proud for forgiving them and moving on. I live my life by karma and faith and it has led me to my ultimate happiness. I wake up everyday and the first thing I do is Thank God for everything. For waking me up, for my health, for my family, friends, lifestyle, protection, guidance and for all of the amazing things to come. Marvel is one of my ultimate goals as an actor. I love action, crime, sci-fi genres. I'm very excited for my second film with Sony Pictures being released this summer as well. Lots of Action!
Is our city a good place to do what you do?
I think LA is one of the best places to be for an actor. So far the proudest moment of my career has honestly been the journey in general. Being a leading role in a project that was part of the Burbank Film Festival was absolutely amazing. This was my first time participating in a film festival and it was life-changing. These are the moments we work so hard for. I'm so grateful to the amazing writers, Miles, and Capri for giving me the opportunity to bring Kori to life.
Something I also experienced this past January I was away on a booking and received a callback for a leading role in an original series and I had to miss it. My reps did everything they could so that we wouldn't miss out on this opportunity but Casting wanted to see everyone in person. It was very bittersweet for me. But I was so excited for the opportunity and to be a new face getting noticed, I took it as a sign that there is more to come and God is just preparing you. These are the moments that can either make or break you depending on how you look at the situation. 2019 has been a great year, full of lots of auditions, callbacks, and bookings! Please remind yourself it only takes that ONE YES! This journey has been absolutely epic. And I can't wait for so much more. My advice to you is to never give up! Its all about balance and hard work! Just keep swimming swimming swimming!
Contact Info:

Image Credit:
Jason Harper Photography, Deidhra Fahey Photography, Theodore Patrick Photography, Amanda Nowak Photography
Getting in touch: VoyageLA is built on recommendations from the community; it's how we uncover hidden gems, so if you know someone who deserves recognition please let us know here.