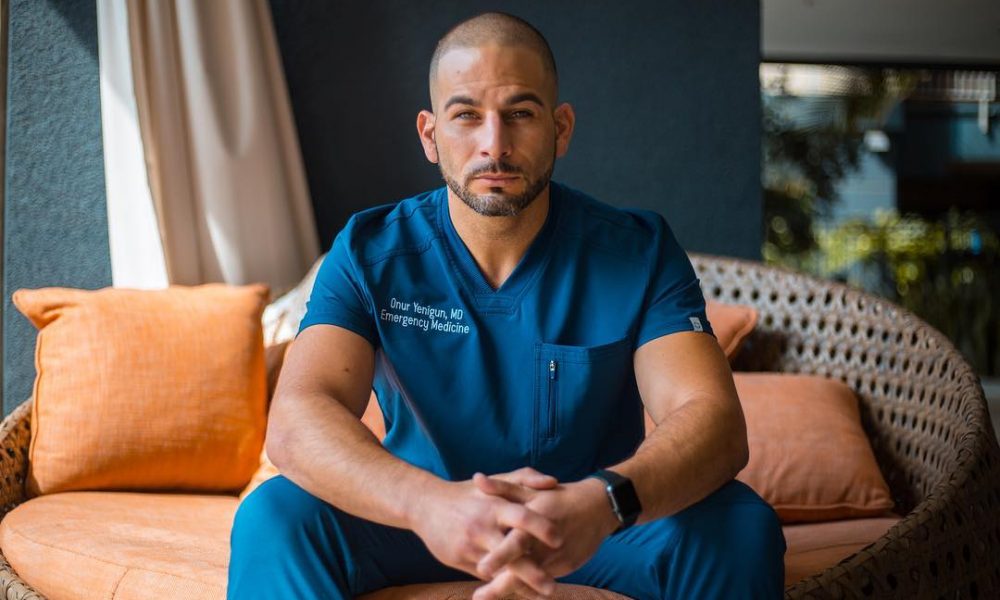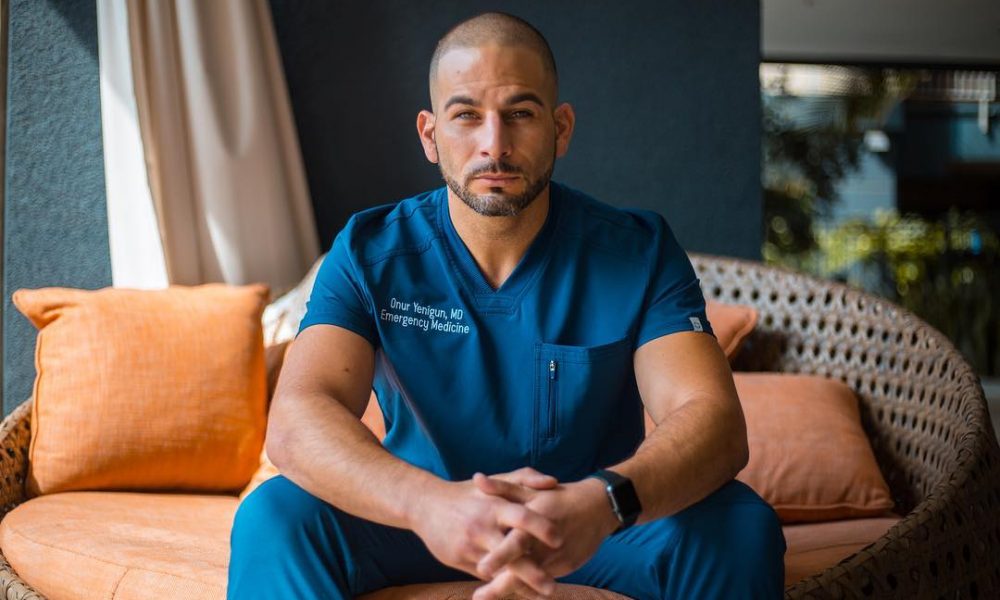 Today we'd like to introduce you to Onur Yenigun.
Thanks for sharing your story with us Onur. So, let's start at the beginning and we can move on from there.
I still can't believe I'm here. It all started as a dream, a fantasy in the mind of a young schoolboy raised by a single mom. My father left when I was three, and most of my childhood was spent bouncing around between family member's homes while my mother tried to get back up on her feet. We were struggling just to get by, and the thought of one day becoming a physician felt far beyond my reach. The idea latched on tight though, gripping my heart like a vice and surfacing frequently.
I still remember the day, sitting at my aunt's house watching the TV show ER and noticing that one of the nurses looked just like my mother. Inspired, I called her that evening and told her that I thought she should become a nurse because they looked so happy on TV. Mom agreed, and I moved back home with her spending hours after school translating nursing books into Turkish and devising mnemonics to help her study. It was through this experience of helping my mother, watching her succeed, and learning the basic functions of the body myself that my passion for medicine was cemented.
I knew that this was what I wanted to do with my life. I wanted to become a physician, connecting with people, touching their lives and being there for them in their most challenging and darkest of times. And there is where my journey began – a wondrous one filled with self-reflection, new beginnings, and the addition of M.D. to the end of my name.
Overall, has it been relatively smooth? If not, what were some of the struggles along the way?
It wasn't easy being raised by a single, immigrant mother in Section 8 housing. We barely made ends meet with Welfare checks and fed ourselves what we could with food stamps. Strangers more often than not looked down upon me. They figured the kid with the tattered backpack and Payless shoes wouldn't amount to much. In their eyes, my morals and passions didn't define me – my appearance did. A struggle far too many individuals of lower socioeconomic status face today. My battle for the American dream didn't start on level ground, but far below, forcing me to claw my way through the trials of adversity, stereotypes, and poverty.
But that's the thing about dreams – the bigger they are, the deeper the roots. I promised my mother and myself that I was going to become a doctor. It sounded a bit funny when I first said it, considering how we could barely even afford to visit one. Nonetheless, the seed was planted. Over the years, with the help of my family I nurtured that dream. Helping my mother study to become a nurse, visiting her at work after school, reading books about the human body, and even a mild addiction to George Clooney in ER all deepened those roots.
Looking back, I realize now that one of the most important skills one must develop in order to accomplish their dreams is introspection. A dream will stay as such unless you are capable of nurturing it, and that requires the right tools. At the age of 18 I knew what I wanted to do with my life. It was when I took a moment to critically look at the person I was, that I realized I lacked the discipline and confidence to achieve those goals. It was one of the most challenging things I had ever done – to step back and realize that it was I, myself, that was the biggest barrier to achieving my goals. Those roots were deep, but this dream could never sprout if I didn't develop the discipline and confidence necessary to support it.
That's where the military came into my life. The opportunity to serve my country, while also developing the skills necessary to pursue my passions was one I could not pass up. I enlisted in the Marine Corps Infantry in 2005, three years after finishing high school at the young age of 15 and working multiple dead-end jobs. They shipped me off to boot camp where I was broken down, shattered to the core and rebuilt once more. I bled, sweat, cried and served next to some of the greatest men I've ever met. It was a transformative experience, and one I wouldn't trade for a thing in the world. I left stronger, both physically and emotionally. I walked away ready to fight for what I desired and confident that nothing could stand in the way of my becoming a physician.
Here's the thing about chasing dreams though – it's a long road and one that is rarely a direct path. Like the busy streets of Los Angeles at rush hour, one will hit roadblocks and be forced to take detours. I've now learned to not see these as distractions or failure, but to instead look at them as opportunities for growth.
Now here I am today, with M.D. after my name, looking back at that young boy with a dream and feeling fortunate I faced the challenges that I did. They strengthened me, forced me to truly understand myself, and demonstrated the power of persistence. No one should be defined by where they are in life. The further we must climb to reach our goals, the stronger we will be when we arrive.
Please tell us about Emergency Medicine Physician.
I'm currently a resident physician in Emergency Medicine at Stanford Hospital. Beyond the crowded halls of the emergency department I hold great interest in the fields of tactical medicine, emergency medical services and education.
Most recently I've gotten certified as a medical specialist in Urban Search and Rescue through FEMA, as well as Advanced Wilderness Life Support. In the coming months I will also be receiving my certification in Tactical Medicine. I'm constantly searching for opportunities to grow and become a better physician. There's a saying in the Marine Corps, "complacency kills", and I wholeheartedly believe it. Every lesson learned is one that may help me save a life one day. I'd say that's more than worth it.
I plan to finish my residency in 2021 and move back down to the Los Angeles area to practice in a local emergency department.
If you had to go back in time and start over, would you have done anything differently?
Honestly, I don't think that there's much that I would change if I could go back. Maybe I would have doubted myself a bit less, or been a more disciplined child. But, I did doubt myself and I was a bit of a disaster, and that's what got me where I am today. My flaws are what inspired my change and pushed me to grow. They now serve as a reminder of how far I've come, and that no matter where I stand today nothing is out of reach.
So actually no, I wouldn't change a single thing.
Contact Info:
Suggest a story: VoyageLA is built on recommendations from the community; it's how we uncover hidden gems, so if you or someone you know deserves recognition please let us know here.