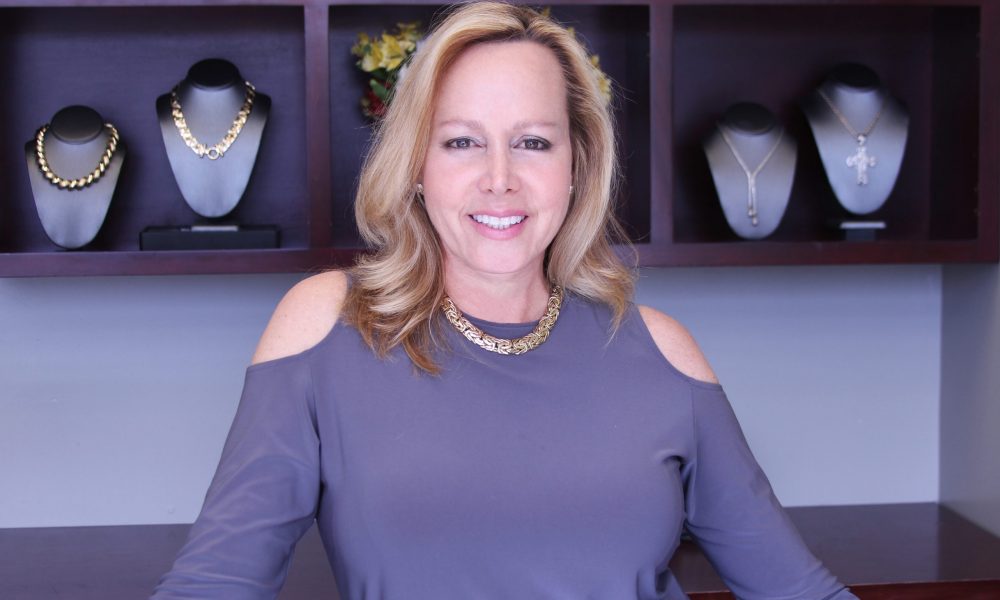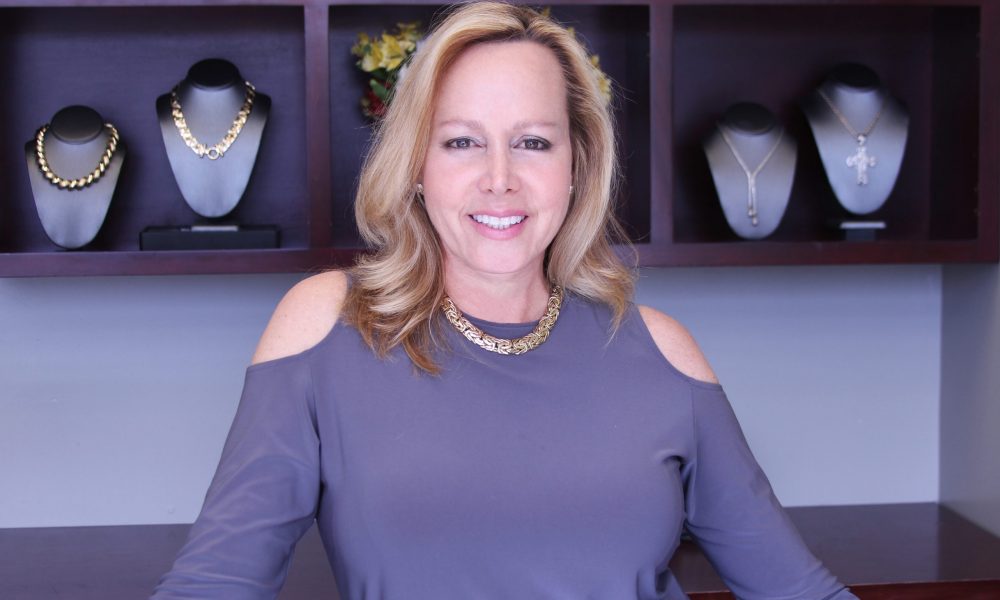 Today we'd like to introduce you to Hillary Barth.
Hillary, let's start with your story. We'd love to hear how you got started and how the journey has been so far.
Growing up in the San Fernando Valley in the 1960's and 70's, I had a pretty traditional childhood. We were a family of four, the typical 'nuclear family'; Mom, Dad, two kids, two dogs, two cars, house in the suburbs with a sparkling pool for those long, hot, brilliantly blinding summer days and jasmine scented, star studded valley nights…you get the idea.
As simple as family life appeared to be, pop culture was literally rocking and rolling – The Beatles, Woodstock and the Summer of Love; NASA, space travel, Neil Armstrong and the historic moon walk; the Civil Rights movement, Vietnam, Nixon and Watergate.
There was a vibe, a buzz, an energy – as humanity pushed the 'norm'; fought, made love, took a stand, took a step, took a risk; Asked, 'Why'? "Why Not'? Explored, Created, and Left Their Mark. Ah, the good ole days!
The world of fashion changed, too. Unique design and color drenched fabrics punctuated that period from clothing to jewelry and beyond.
Inside my seemingly 'traditional suburban lifestyle' I observed and absorbed it all. My Mom and Dad were two beautiful people, who each in their own way, had great style, flair and in the case of my mom, a sophisticated eye for design in both home decor, fashion and jewelry that was eons ahead of her time.
My Dad was a small business owner, but on special occasions, he always gifted my mom with pieces of jewelry; classic and luxuriant strands of fat, creamy pearls, an iconic gold and diamond studded bangle bracelet, emeralds, sapphires, rubies; all so beautiful, all so captivating. I had been bitten by the jewel bug!
At the same time, unbeknownst to me, my future husband Steve was growing up in suburban Elmont, Long Island New York, 3,000 miles away. We had somewhat parallel lives; suburban working class, tight knit families. They too, lived simply, but Steve's Dad Ben, loved to splurge and give his wife Edie, jewelry as well; he was drawn to antique and vintage pieces that he would discover in hidden shops and out of the way places. For him, part of the joy in giving vintage jewelry was the delight in the discovery and the oftentimes mysterious provenance and history in which a piece was bathed.
Steve and I were destined to meet and together create something truly wonderful. And meet we did on a blind date that has lasted 34 years!
When it comes to jewelry as ornamentation or as art, our affinity knows no bounds. We are fascinated by gifts the earth and sea has provided in the form of seeming less endless gemstones and the wonderful way in which jewel smiths and artisans use them. Jewelry from every period has a distinctive style and appeal. As a jewelry lover, I appreciate that each piece memorializes a special time in my life.
As so often happens, our business was borne out of this passion and has evolved into the Beverly Hills boutique we have today. Our business blends our love of jewelry with our admiration for fine craftsmanship and the respect we have for our planet to preserve our natural resources.
Has it been a smooth road?
I believe that life is an adventure; it's your story waiting to be written and the longer you live, the more opportunities you have to discover, 'what you want to be when you grow up'!
I have been many things in my adult life; all challenging, exciting and ultimately, rewarding (notice I did not say easy)!
I have been a wife for 34 years (married to the same great guy), mom to two wonderful kids (I'll admit; this was a 'job' from which I sometimes wished I could take early retirement) health advocate for my parents (that was a tough time and showed my "true grit"), and a career woman having successfully worked as a writer and editor, real estate professional, home renovator and builder.
I did not set out to 'have my own business'. Perhaps this had something to do with the fact that my Dad had his own 'shop'. As a teen, I worked in the family business and witnessed the equipment breakdowns, employee theft and less than gracious customers. Who would aspire to that?
And yet, here I sit at my desk on a beautiful May day with blue skies and palm trees swaying just steps away, jewelry glittering in the showcase and lettering on the window, "Admire, Desire, Acquire" …Olympic Gold and Jewelry. Wow!
While I feel a sense of accomplishment at what we are building, I am also astonished as this has not be a smooth road. Some of our biggest struggles have been creating a great team, learning the pitfalls inherent to this industry, visibility, and competition.
Since ours is a small and growing business we look for people with whom we may work collaboratively; whose creative ideas are welcome and who desire to help paint our canvas. We have some wonderful people on staff who share our vision and together we are reaching our goals.
This is a competitive industry full of potential pitfalls. Loving jewelry, owning jewelry and having a jewelry business are very different things. I've learned a tremendous amount of valuable information over the past seven years. I'm conservative. I listen to my inner voice (that thing called intuition). When I make a mistake, I own it, and learn the lesson. I am not afraid to ask for help from knowledgeable colleagues and most of all, I am resilient and never give up.
Visibility and customer awareness are ongoing challenges. We do not have any signs on our building, so creative and colorful 'on the ground' marketing is more important than ever. In addition, our philosophy is that each transaction is our most important transaction. This translates into exceptional customer service which in turn builds relationships and garners positive reviews and referrals which are the highest of compliments.
We maximize (within a modest budget) our online presence on social media such as Facebook, Pinterest, Instagram, to name a few. Our blogs and YouTube videos are fun, informative and relevant. Online sales channels have been expanded; each has a market niche. We do all our marketing in-house which keeps costs down.
So, as you know, we're impressed with Olympic Gold and Jewelry – tell our readers more, for example what you're most proud of as a company and what sets you apart from others.
Olympic Gold and Jewelry is a unique and multifaceted business that provides an array of services in a secure, private and comfortable environment in which clients feel immediately at ease.
Olympic Gold and Jewelry buys, sells, trades, accepts consignments and makes collateral loans on all fine, vintage, antique & estate jewelry, gold, silver, diamonds (loose and set), fine watches, small antiques and collectibles.
Our curated collection is comprised of one of a kind jewelry that dates from the 1800's through present day. We have fine jewelry, signed designer jewelry, such as Tiffany and Chopard and custom-made jewelry. Our inventory is always changing; truly, it's a treasure trove as you never know what you will find in our showcase.
Many of our clients come to us for jewelry and collectible evaluation. Perhaps they have inherited something or were given an item. They would like to know the provenance, if something is genuine and its current market value. We also accept items on consignment. This may be one item or an entire collection. In addition, we make collateral (pawn) loans on jewelry.
I think we are known for providing extraordinary customer service; it is truly my pleasure to assist someone; whether or not we buy something they wish to sell, or make a sale. Our philosophy is to provide clients with options. If a client is not sure they want to sell or buy, we suggest that they take their time and think it over.
I am most proud of the service we provide to everyone who comes to our store. It is clearly evident that we care. They are warmly welcomed and treated with respect, honesty and consideration. We build relationships with people and they share very personal life experiences with us through their jewelry. I guess you could say I'm like a therapist or trusted confidant. To me this is the highest compliment. To be able to truly help someone feel better and be a part in some kind of closure or new beginning gives my work tremendous value.
Although we are known for exceptional, personalized service and one of a kind pieces, we are the ONLY jewelry shop that is located within a high security private bank safe deposit box rental facility in Los Angeles County. U.S. Private Vaults, one of four private safe deposit box rental alternative in California, uses biometrics (an iris scan) to give clients access to their vault box. In addition, all boxes are confidentially insured through one of world's largest insurance companies.
Let's touch on your thoughts about our city – what do you like the most and least?
I love the diversity of our city; the energy, the creativity and the opportunity. I love our beautiful weather and all the choices we have when it comes to museums (many of which are free of charge), concerts in the park, fantastic beaches and soaring mountains. I love our great natural resources and beauty that is all around us, if we just take a moment to look up from our cell phones and breath it all in. I love our freedom to pursue our dreams. I love that we come together in times of need.
I do not really like all the traffic and congestion; I'm concerned that people are isolated and there are segments of our community that feel adrift and forgotten. I feel sorrow for those who live on the streets and wonder that such a great city as Los Angeles has so many without a home; I find it upsetting when my fellow Los Angelenos are insensitive, cruel and hard hearted to their fellow man and animals…
Who else deserves credit – have you had mentors, supporters, cheerleaders, advocates, clients or teammates that have played a big role in your success or the success of the business?  If so –who are they and what role did they plan / how did they help.
Yes, definitely. I give credit to my family. My parents instilled in me the core values of kindness, respect, honesty, hard work, determination and pride in a job well done. I believe these qualities are intrinsic to a successful business.
My husband Steve is my business partner every step of the way. He is my "go to guy" for precious metals, numismatics, fine watches, pocket watches and diamonds. He has great business acumen and helps me put things in perspective. He is brilliantly creative, a seasoned entrepreneur, but best of all, he's a great person and he inspires me.
On a daily basis, my teammate and creative director extraordinaire, Naomi Silver, is beside me in the trenches and has been integral in the growth of Olympic Gold and Jewelry. As the driving force behind our social media/marketing and photography, as well as a millennial, Naomi's refreshing perspective on market trends and what's happening "now"  adds a vibrant dimension to our look and feel which is always evolving.
Naomi sees the core and heart of the company as the person to person connection built through every transaction, in our shop, via email, text, or phone.  It is her belief, that we are creating a diversified multi-platform company drawing on different audiences, markets, and sales channels. Naomi's international background, creativity, E-commerce business experience and aptitude for technology/social media coupled with my passion and experience have given us the launch pad to create a unique business that is a standout in a sea of beautiful jewels.
Contact Info:
Address: 9182 W. Olympic Gold Blvd.
Beverly Hills, CA 90212
Website: www.olympicgoldandjewelry.com
Phone: 310-432-0123
Email: hillary@olympicgoldandjewelry.com

Image Credit:
Naomi Silver
Getting in touch: VoyageLA is built on recommendations from the community; it's how we uncover hidden gems, so if you know someone who deserves recognition please let us know here.