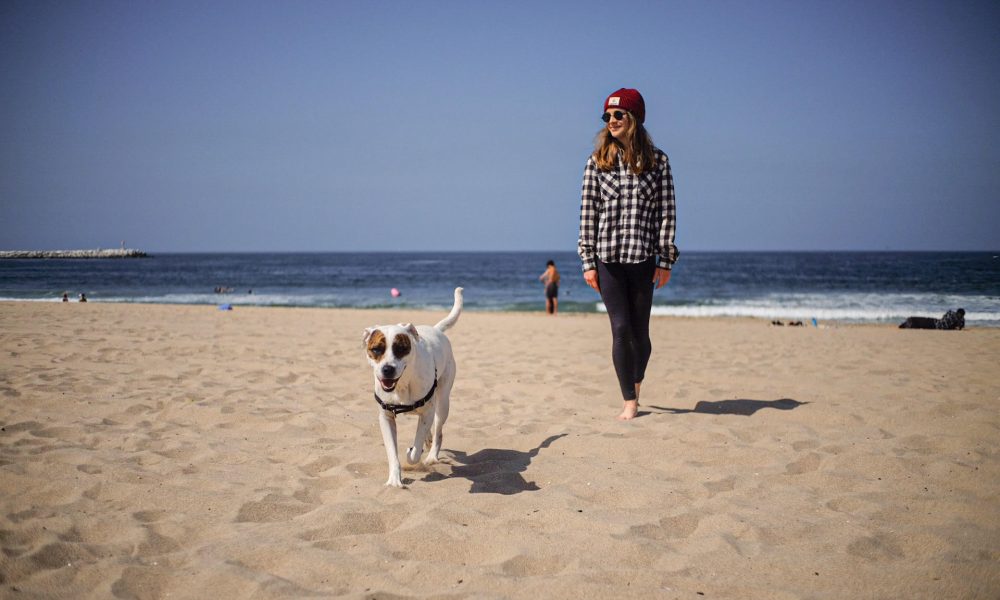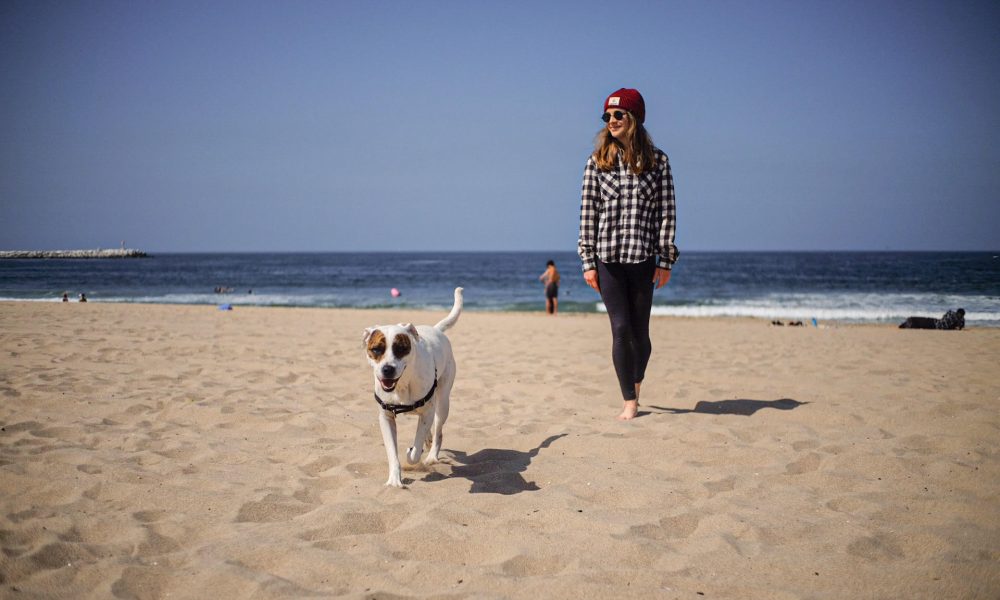 Today we'd like to introduce you to Olivia Tiffany.
Olivia, can you briefly walk us through your story – how you started and how you got to where you are today.
Growing up, I was always a sensitive kid; I was an empath by nature and was deeply impacted by my interpersonal relationships. Being an only child, my friends were my sisters and my female teachers became my mentors and inspiration. I grew up with two teachers for parents — my father was a professor of literature and poetry at USC and my mother was a children's art teacher and had her own art school, which she ran out of our house in Venice, California. Needless to say, despite the fact that I was an only child and dreamed of having siblings, I was never lonely due to the constant flow of children coming to my house for art classes with my mother. As mentioned previously, some of my fondest memories from my childhood and adolescence stem from the relationships I had with female mentors in my life, including teachers, tutors, dance teachers, theater directors, and therapists. As a child, I felt a deep connection to these women and felt like they gently held my hand through milestones in my life, as well as challenges. Their support, compassion, and warmth made me feel important, powerful, and less alone.
It wasn't until I had experimented with a couple of different careers that I found the profession that I was meant to be in. My entire childhood and into college, I thought I wanted to be an actress, and quickly realized once I entered Hollywood in my early twenties that it wasn't for me. Always having been a 'kid-person' and a youthful spirit, I taught Kindergarten for a year at a charter school in Los Angeles. Through this teaching experience, I realized my true calling, both in life and vocationally, was to be a child and adolescent psychologist and advocate for emotional resilience in youth.
Upon realizing my destiny to work with children and support them through emotional upheavals in their life, I applied and enrolled into a doctoral clinical psychology program, which I am almost finished with presently! Right before I started graduate school, I realized I had so much passion and so many ideas bubbling beneath the surface that I needed to start a practice somehow– I couldn't wait until I would be licensed as a psychologist in 5 years! Thus, the birth of my 'baby' – Girl Souls! Reflecting fondly upon my relationships with female mentors as a pre-teen and teen girl, I chose to become certified as a life coach for teen girls and open up my own coaching practice! Girl Souls originated from my desire to be the light and support for girls that I received from my teachers, therapists, and coaches as a young girl. Three years after I began this endeavor, Girl Souls has morphed into a community and place where girls and their families can receive support through individual coaching sessions for girls, parent coaching sessions, workshops for girls, and summer camps which focus on girls empowerment through visual art! Preadolescence and adolescence is arguably one of the most turbulent and challenging times of a girl's life and every girl deserves a cheerleader, a consistent listening ear, and a mentor. My goal is to provide girls ages 8-18 with consistent support from a neutral source, while helping them to feel empowered, learn coping tools for stressful times, be assertive in their friendships, build self-esteem, and accomplish their dreams. I love all my coaching clients; each girl brings me joy during our weekly coaching sessions!
Has it been a smooth road?
I think that anyone who says their life, or the birth of their business, is 100% smooth would be lying, ha! But in all seriousness, as an advocate for resilience building in youth, I believe that challenges and struggles not only are part of healthy growth and progression but also help to build a more resilient and well-rounded person. I definitely have come upon some challenges within the last four years since I have started Girl Souls and began my doctoral degree in clinical psychology. These two events in my life (entering graduate school and forming my business) signified a new chapter in my life. A jumping off point and transition from youth into adulthood. Though the start of these two events happened in my late twenties, most of us in the Western world know that 'youth' extends way beyond age 18.
Fact: our pre-frontal cortex (decision making and rational part of our brains) are not fully formed until age 25! Thus… these transitions encouraged me to begin to see myself not only as an adult but an accomplished and respectable professional in the mental health field. I had visions of this in my mind, but bringing it to reality is another story. Being someone who has always been small for my age and looked five years younger than I really was, I always felt a little insecure about this, especially now that I was a professional and was providing services to clients. Full disclosure, I turn 30 in a month, but most people who have never met me may think I am in my early twenties. I know, I know I will appreciate this someday! A struggle for me was pushing the comments that some would make about how I looked much younger than I was, or thoughts in my head that I looked too young to be doing this particular job. Throughout the last few years, I have worked to sit with these feelings, validate them, and then let them go– to separate fact from fear. I now realize, in my work with girls and children, that looking young actually serves me. The words I speak and my intellect are that of an educated psychologist and coach for girls and my youthful appearance helps me to connect better to my young clients. I learned to change my story!
Please tell us about Girl Souls.
My company Girl Souls is a community where girls ages 8-18 and their families can receive support throughout the ups and downs of childhood and adolescence. I specialize in working with pre-teen and teen girls to support them during this overwhelming and often stressful period of their lives. Through my work in the community, I often see that so many mothers and fathers feel their daughter could use some extra support, but may not want to reach out to a therapist. As a certified life coach for girls, and doctoral psychology student, my aim is to reach the girls who may not have clinical diagnoses and may not make it into a therapist's office but still needs extra support as they transition from a child to a teen and into a young adult. Girls specifically face challenges which are particular to their gender. To name a few… body image concerns, decrease of self-esteem, identity confusion, girl drama and friendship stress, desire for independence, conflict with parents, social media pressures, and peer pressure relating to substances and romantic relationships. At an age where girls are pushing away from their parents, they still need an adult to support them, one who they can share with and explore with, and I aim to be that person for them!
I offer individual weekly coaching appointments with girls, parent coaching sessions, and empowerment workshops and summer camps for girls! Most recently, this past summer I led camps for girls, which focused on resilience building through taking care of the mind and body on a daily bases.
What sets me apart is my emphasis on a holistic perspective when working with girls and their families. I wrote my dissertation on resilience in adolescent girls with chronic pain, in which I researched the connection between the mind and the body. I practice under the lens that the mind, body, and soul are one, therefore it is important for me to emphasize a girl's physiological and body health, as well as her mental health. I work with girls and parents on picky eating, gut health, nutrition, and healthy exercise routines.
How do you think the industry will change over the next decade?
I have big dreams about where Girl Souls will go! Once I become licensed as a clinical child and adolescent psychologist (in about two years), I will extend Girl Souls, not only to be life coaching for girls, but also therapy and psychological assessment for girls and women. I am passionate about connecting with girls and women, and further, connecting them to each other. One of my biggest inspirations is Dr. Lisa Damour, a clinical psychologist who works specifically with teens girls. She has a private practice where she sees girls and their families, as well as taking on the role of a counselor and researcher at an all-girls school in Ohio. I dream one day of having my own private practice, alongside working at an all-girls school. I hope my private practice, Girl Souls, will become a place where girls and their families can congregate and gain support at every stage of a girl's life!
Contact Info:
Website: www.teensouls.com
Phone: (310)463-1382
Email: olivia.tiffany@teensouls.com
Instagram: @girl.souls
Suggest a story: VoyageLA is built on recommendations from the community; it's how we uncover hidden gems, so if you or someone you know deserves recognition please let us know here.