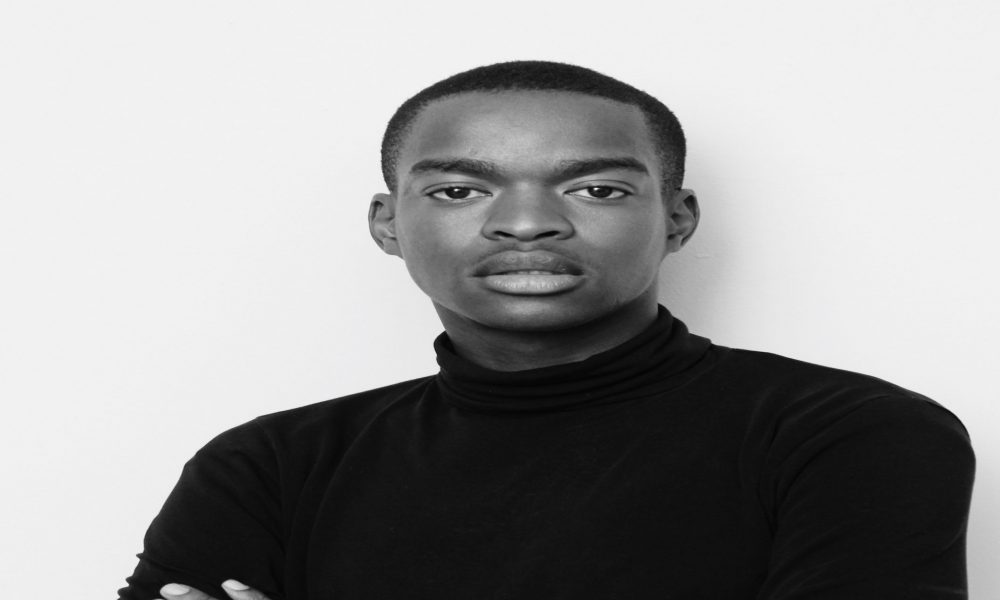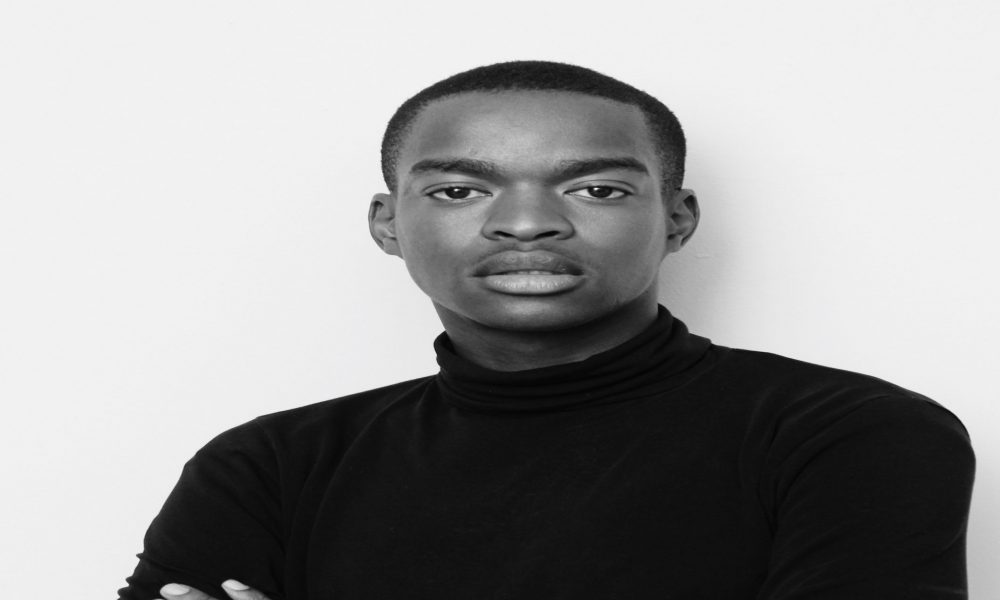 Today we'd like to introduce you to Niza Jay.
Niza, let's start with your story. We'd love to hear how you got started and how the journey has been so far.
I was born and raised in a town called Mthatha in The Eastern Cape province of South Africa. For as long as I can remember I have been a performer. I used to sing and act in school productions, but I definitely fell in love with acting when I played Mowgli in The Jungle Book in 4th grade.
Since then I watched films, and TV shows avidly and obsessively, desperate to learn from the actors and actresses who dominated the local industry, greater Africa, the UK and of course Hollywood. After high school I only applied to one university, The University of the Witwatersrand in Johannesburg, to study either Dramatic Arts or Music. I was accepted for both degrees, but my first option has always been Drama.
In my second year of study, I began to feel frustrated with the acting curriculum, I felt my time was being wasted and that I had made a mistake by studying drama. I took active steps to change my degree, and I started plotting my new career trajectory in media and fashion. The same day that I spoke to our student liaison officer about making changes to my degree, a friend of mine sent me a poster to an audition for a feature film that was slated to become one of the biggest to come out of South Africa.
The character that I was going to audition for was an openly gay teenager who travels to his estranged father's rural community to undergo a traditional ritual to mark his passage from boyhood to manhood. The acting and entertainment industry has a long history of being heteronormative and anti-gay, so I knew coming into the industry, I would either have to hide my identity or take on the stereotypical roles that openly gay actors often have to settle for.
So the opportunity to have my first professional acting role as a well rounded, balanced openly gay character was a dream come true. The rest, as they say, is history. The film, "The Wound" went on to premiere at Sundance; open the Panorama section of The Berlin Film Festival; was sold in over 30 territories; currently stands as the most awarded South African film of all time; it is available to stream on Netflix and was South Africa's entry for the best foreign language film at the 90th Academy awards.
I came to LA for the first time to participate in the awards campaign for the Oscars in November 2017. LA was everything I imagined it to be and more. Screenings, QnAs and post-screening receptions for the film were held some of the most iconic locations in LA, I got to meet and converse with members of the Academy, and I saw Dame Judi Dench with my own eyes, LOL. More than anything, I fell in love with Los Angeles and all the opportunities that it presented.
I had just finished University when I went to LA, and I had decided at the beginning of my final year that I wanted to leave Johannesburg. I had experienced some personal traumas there, and I felt I had outgrown the city. I am someone who doesn't like being comfortable or complacent, I firmly believe in pushing myself and setting huge goals that seem almost attainable. For many people who knew about my intention to move to LA, it seemed like an unattainable dream.
After Oscar's campaign, which was successful resulting in us being one of the final nine films in the running for a nomination, I returned to South Africa to start planning my big move. As luck would have it, we weren't nominated for the Oscar, which meant I would have to make the move to LA without the clout of having an Oscar nomination. This was terrifying, but I knew with the right amount of planning, I could make it work. You know the expression "be careful what you wish for cause you just might get it?"
I am a living example of that. Despite not receiving the nomination, when the film was released in South Africa, we received very, very strong reactions on both ends. On the day that the film was released, at least ten cinemas canceled screenings of the film after threats and protests from traditionalists. On the same day, I found out that I had been nominated for a South African Film and Television Award, for Best Supporting Actor.
Given that this was my first award nomination for my first role, I should have been celebrating, but with all the craziness, I didn't even have a moment to let it sink in. The pandemonium amplified in the weeks that followed as more traditionalists and conservatives called for the film to be banned, more cinemas pulling the film from screens, the cast and crew being inundated with violent, hateful threats on social media and in person.
Equally, we received a ton of support from many local celebrities and thought leaders who maintained that the film should be shown across the country and attested to its importance and relevance. All of this culminated in the Film and Publications Board of South Africa giving the film an X rating, essentially classifying the film as porn, resulting in the film being pulled from cinemas nationwide. The ruling was eventually overturned after a long drawn out court case.
The mounting threats had not abated, and it was decided by the producers of the film, my family and myself that it was best if I left the country. Because I had been to the US twice before and my Visa allowed me, I decided to go spend a few weeks in New York, after which I would go to LA, because I was in the process of moving anyway.
However, my move was fast-tracked by at least three months, and I have no issue admitting that I was not nearly as prepared as I would have liked to be for the move.
Nonetheless, I closed my eyes and took a leap of faith. I eventually wound up in LA at the beginning of April 2018, where I settled into my new life. John Trengove, who directed (Inxeba) The Wound gave me the best piece of advice when he told me to create (write and produce) my own work and not rely on producers or agents to validate my talent. I really want to thank him for these words, because aside from acting, that is what I have spent most of my time in Los Angeles doing.
Today, I am working with collaborators in South Africa and the US to create original content through my own company, Street Army (Pty) Ltd. One of these projects, which I worked on with LA-based photographers Jaclyn Campanaro and Jason Travis, will be released through a major US-based digital platform in the next few months.
I am directing a play called "While we hate," which I also wrote in my final year of study, with the support of 'The Other Foundation,' an NGO advancing LGBTQI+ causes in Southern Africa. The play will be staged in June 2019, in Johannesburg at one of our leading independent theaters.
I am also looking forward to making my return to the silver screen with a starring role in a new feature film coming out later in the year, directed by Louw Venter and produced by Urucu Media, the same company behind (Inxeba) The Wound. I have plans to go into the world of apparel design, but I can't say too much on that at the moment.
Most importantly I also plan to continue my advocacy work through my writing and my social outreach initiatives in South Africa and the rest of the world.
We're always bombarded by how great it is to pursue your passion, etc. – but we've spoken with enough people to know that it's not always easy. Overall, would you say things have been easy for you?
There have been many highs and lows on my journey.
I have been fortunate to meet other creatives and people in the industry who have been attracted to me and my work. I've met talented writers and producers who I have developed content with, people in positions of power and leadership at prestigious art institutions who have offered me the opportunity to curate some of their programs.
I have also been featured in promotional and marketing campaigns by retail brands, and LGBTQIA+ focussed NGOs. A lot of the work that I produced while in the US has been through these relationships. The biggest challenge I have faced is finding the right management and representation for my brand.
When I decided to move to LA, I was in the process of negotiating a recurring role with the producer of an Amazon Prime TV show. However, a week before I flew from the east coast to LA, I was informed that the show was moving in a different direction and that I was no longer being considered for the show. I was really counting on the show for a number of reasons, but I am a firm believer that everything happens for a reason, so I didn't let this stop me.
I revised my plan, and I created new goals which I could devote my time to. What also kept me going was that I had been approached by a talent management agency, who had already started sending me work. However, I hadn't gotten enough time to secure the documentation they needed for them to represent me, because I had left South Africa so haphazardly and prematurely.
So, this also fell through the cracks, but fortunately, the agency had put me in an acting class with one of the most prolific acting coaches in Hollywood, Catlin Adams. I attended the classes which were great preparation for my next acting part, a starring role in another South African feature film which came in October 2018.
While I was disappointed at losing the show and not being signed by the agency, I focused on the positives: I devoted my time to honing my acting skills with the help of a seasoned professional; I took on smaller unpaid acting roles in short films and PSAs; I started writing and creating work intended for a global audience with US-based collaborators.
As a result of that, I have taken more of an active role in managing my career. I have learned how to manage my time, how to develop partnerships for the creation of original content, how to build relationships with like-minded people. I have also learned a lot about building strong networks with other industry professionals, and how to curate and market my own image.
Subsequently, a number of US-based casting agencies have approached me directly and placed me in their books which allows me to be considered for commercial work by major brands. But what is important is that I still make all the major decisions when it comes to the projects I take on. Making money is a concern for any artist, but for me, investing in myself is my main priority.
Through saving what I had earned while working and living in South Africa, I was able to sustain myself in the US without much of an income. I've invested portions of my earnings to the start-up costs of forming a new business, I've also used my earnings to produce prototypes of products that I'm developing, and also to produce the content that I've to developed with my collaborators.
So, as you know, we're impressed with Niza Jay – tell our readers more, for example, what you're most proud of as an artist and what sets you apart from others.
I am a South African actor, and I split my time between South Africa and Los Angeles. I made my acting debut in 2017 on a South African film, (Inxeba)The Wound, which stands as the most awarded South African film of all time, with over 28 international awards.
I graduated from the University of the Witwatersrand in 2018 with a Bachelor's Degree in Dramatic Arts. In 2018, I became the youngest openly gay actor to be nominated for a SAFTA (South African Film and Television Award) for Best Supporting Actor in a feature film.
I was one of the youngest people listed on the inaugural #Awesome50 list of inspirational LGBTQIA+ Africans in 2018. I have a starring role in a new South African feature film set for release in late 2019.
So, what's next? Any big plans?
My plans for the future are taking on more acting roles, I really would like to do an international film, as well as a major theatre production (hopefully on Broadway) in the next year or so.
For now, though, I have a new film coming out, and I know promoting it is going to take up quite a bit of my time. I definitely want to tour the world with the play that I am currently working on, as I believe it is a gripping story that will resonate with audiences all over the world. I am also going to base myself in South Africa for the next few months, before returning to LA in the second half of the year.
During this time, I want to grow my production company and work with young South African creatives to create and release fresh, relevant and exciting work. My plan is to use my company as a bridge to connect these young creatives with their counterparts in the US and the rest of the world.
I am really fortunate to have access to local and international pools of talent, and I want to use my company and connections to create a platform for exchange and collaboration between South Africa and the global creative community.
Contact Info:

Image Credit:
Athi Maqhubela (IG: @floyu_), Justin French (IG: @frenchgold), Kgomotso Neto (IG: @Kgomotso_Neto), Jaclyn Campanaro (IG: @jaclyncampanaro)
Getting in touch: VoyageLA is built on recommendations from the community; it's how we uncover hidden gems, so if you know someone who deserves recognition please let us know here.