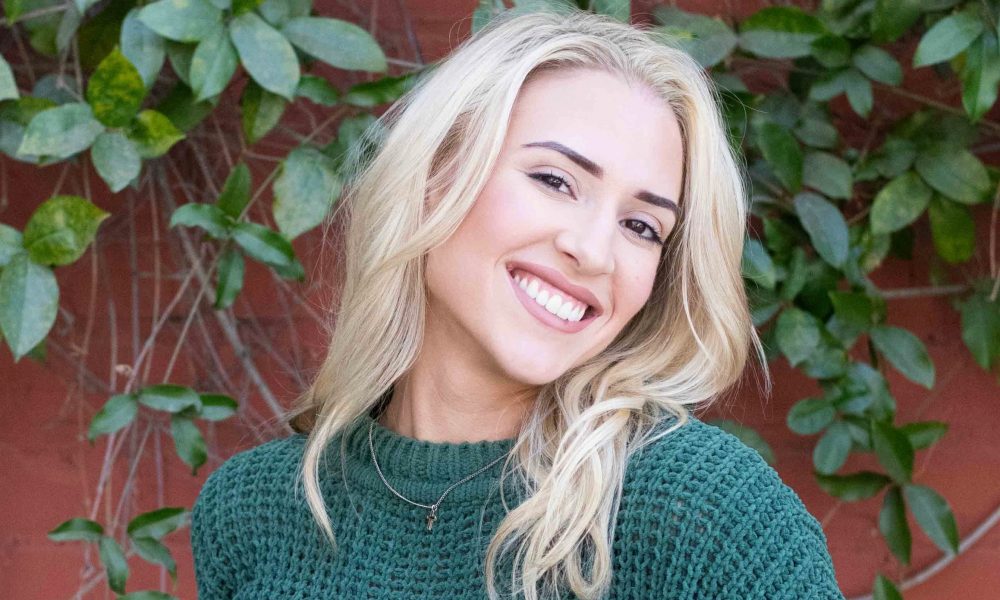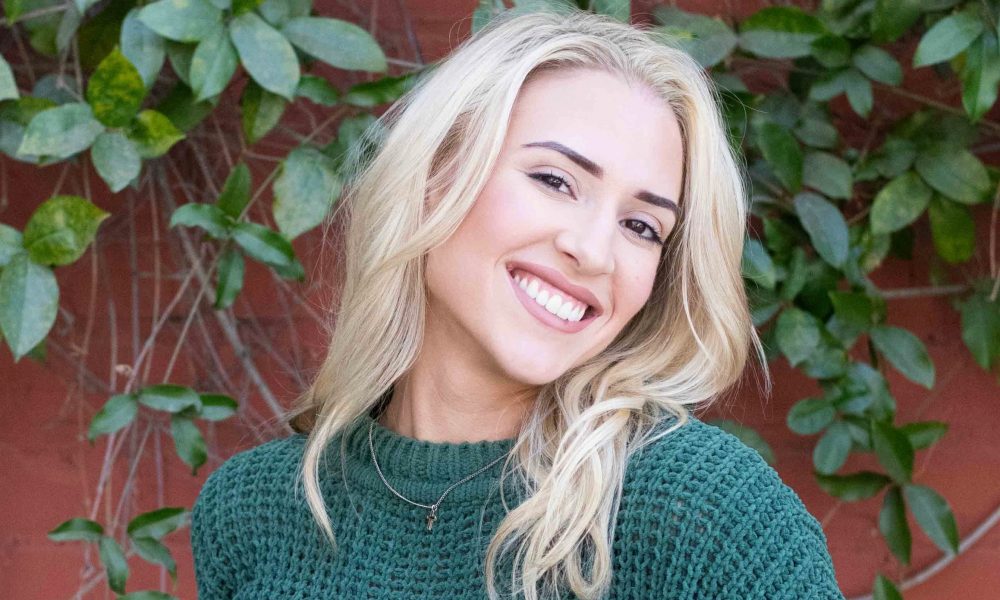 Today we'd like to introduce you to Nikki Cole.
Nikki, can you briefly walk us through your story – how you started and how you got to where you are today.
From a young age, I have always wanted to be center stage. My very first performance on stage was at the age of five. I remember getting on stage and singing one verse then forgetting all my lyrics. I was terrified and ran off the stage lol. Still, I won my dollar at the end of the show for participation. Looking back, that experience was so scary but I learned a very important lesson. I would never again get on a stage unprepared. I learned how to dive in and work on a song. Practice makes perfect. I applied that throughout all ventures in my life. From music to dance to acting to sports to schooling, I never wanted to feel like I didn't do everything in my power to be the best I could be. I continued singing throughout grade school. I did solo performances at districts and sang in the school choir. In 8th grade, I sang in the audition only choir as well as the school choir. Until 8th grade singing was something I loved doing but a lot of my focus was in sports. I played soccer (indoor and outdoor) volleyball, also was a swimmer on the club team. I started Clogging (dance form of tap) in the 5th grade. I Did that all the way through high school and became a member of the national clogging team by winning a first place overall at a competition in Salt Lake City. This also qualified me to dance for the 2005 Probowl halftime show with the backstreet boys. What an experience at 14! I was a busy kid. I did all this while maintaining straight A's in school. I always strived for greatness and was always pushed to be the best.
Once I got to high school, I had to start making choices between sports and dance. It was at this point that I decided I wanted to be an entertainer. While dance was my main focus, I stayed in the high school choir. I also sang in the elite choir at my high school called the Ballidiers. It was an audition only jazz choir of 12-16 kids from the entire high school. We competed at several jazz festivals in Wyoming and Colorado. I won several vocal performance awards for scatting and our choir always did very well. I sang in musical theatre and I really loved performing. As I moved into college music was always there and I wrote my own stuff for fun but my main focus was dance. I took classes in musical theatre, private vocal, college choir, choreography, ballet, modern, hip hop, jazz, lighting design, dance in film, film editing and electronic music. My second year of college I started dancing with a hip hop crew called Footklan. I danced with them for two years and got several opportunities to perform. While still dancing in Footklan and dancing in a few music videos, I realized that I didn't want to dance behind an artist. I wanted to be the artist. I wanted to have artistic decisions and I wanted to have a say in things that I would have done differently. Mostly I just wanted to be my own artist and thought to myself "I have so much talent and being an artist would combine all my talents."
After receiving my AAFA in Dance Technology, I started working different side jobs to get me by. One was at a bodybuilding gym. This is when I really trained my body to be in shape. Craziest diet I ever did. I won second place and scored the highest on the dance portion of the fitness competition. Around this time, I started writing with a few other artists and started my development process. I sang back up vocals for a local band and did a couple of performances. All while working five jobs to sustain life. There were so many times I almost gave it all up for a full-time job. One time I got a job in lead management for a solar company. I remember I was also working at the gym still and bodybuilding. I got fired from the solar company because I had auditioned for the PHX Mercury's dance team. I had taken one Saturday off for the initial audition but then got called back for the finals which was that next Saturday. I ended up being late getting back to work after the audition so that next Monday they fired me. It was one of the best things that happened to me although at the time, it seemed like the worst. I was so ready to have a consistent paycheck and be financially stress-free but I could barely do anything I wanted involving music. When I lost that job, I did a lot of souls searching and music is what I always came back to.
While trying to get it together after that financial break, I fell in love. I moved to Miami and started building a label with my boyfriend and continued to develop and write music. We invested in a recording studio in Pinecrest, FL called House of Dreams. I got lost in these years. I felt I was building my dream, then one day I woke up realizing I was building someone else's. I was surrounded by dishonest and disloyal natured people. I was doing everything I was raised not to do and becoming everything I never wanted to be. I broke my morals and I lost a lot of my self-worth. I pushed my family away because I knew they would be so disappointed. Everyday I woke up wanting to dig myself out but couldn't figure out how. Every day I looked in the mirror and didn't recognize the person in front of me. Music held me together. Music got me through. I want my music to do that for others. I hate hearing stories of women that went down the same path and never had anyone telling them how much better they could be(at least no one that they would listen to) I literally got to a place where I saw myself as an object. As a pretty face and my life had never been that. Since I was a kid, I was pushed and molded to be a champion. I had failed myself. I don't want to see women go through what I did. I don't want our youth to get wrapped up into a life that I did. It took moving away and starting from scratch for me to dig myself out.
With a suitcase and two pitbulls (one pregnant I might add) I moved to LA. I started with the basics and I built myself back up. I started acting school to try something different and id always been good at it. My boyfriend at the time said, "I don't think you have what it takes to be an artist." He broke my soul that day. While I've heard this my whole life from so many small-minded people, this one hurt the worst. The entire time we were developing and building a dream together (six years) he didn't believe in me? We can not be successful if we are surrounded by people that do not believe in our greatness. However, I'm so glad that he suggested acting school. It really helped me find myself. It put me around free minds. The teachers helped me dig deep into who I was and to heal. I had to learn how to forgive myself. Honestly, I had to learn how to love myself again. And then, I had to learn how to build into the Nikki Cole that I knew I was capable of being. Going through that transition taught me to be sooo strong, to stand on my own two feet and to finally trust me. I had to trust that what I was doing was possible and I had to believe that I could be that great champion I was raised to be.
After about a year in LA, I got a job back up dancing for a rock band. From then through 2019, I toured all over. From the United States to Europe to Tokyo, I got to see so much. I got to learn so much too. Touring made me put myself back together even further and surrounded me with like-minded, supportive people. Shout out to my "In This Moment" family. My life would never be the same without you. Throughout my years in LA, I was always writing music. In 2018 I put out my first single called "Run" the song talks about being at your lowest and building yourself into a strong women. It's about having no regrets and allowing your past to mold you but not define you. In 2019, I put out two singles; "find it" and "on my way" both talking about this journey we call life. Through this journey, I have been wealthy, I have been broke. I have been on top of the world and I have been under a rock. Every action, every mistake, every win, and every lesson has been made due to my willingness to carry on, my eagerness to be great and my drive to reach the ultimate finish line; Self Love and Happiness. In June 2020, I released a song called "Beautiful." This song is a reminder to everyone, regardless of the color of your skin, the size of your nose or the texture of your hair. YOU ARE BEAUTIFUL. Its an affirmation. For me, back in Miami I lost my soul. I lost my faith and I forgot the beauty that laid inside of me. Today, I say I am beautiful because, regardless of the circumstances, I always get back up. Today I can say, my soul, my faith, and my love is beautiful. I look forward to seeing what God does next.
Has it been a smooth road?
Definitely not a smooth ride. So many ups and downs. A big one for me was a mindset. Escaping a small-town mindset, full of doubt was tough. I don't come from a wealthy family. We always had enough and my parents always did what they could. But an artist's career takes a lot of money. But also takes a mindset of abundance. For a large portion of my life, I lived in scarcity and fear. That brought a lot of hardships. being a women in entertainment has its struggles of its own as well. Its a man's world and I haven't always had the best experiences with men. There were times that I got caught up with the wrong people. Times when I had no job. Times when I had no idea where the next dollar would come from. There were times when I didn't know where I would lay my head tomorrow. But God always provided and made me stronger through them.
Can you give our readers some background on your music?
My music is known for being inspirational. There is always a silent message of wisdom. When I fall or when I am down, the words of music can always encourage my mood. My goal is to inspire others with my music the way that so many other artists have inspired me.
Is our city a good place to do what you do?
LA is the place to be for an artist. While there are other great places as well, la is the hub. The networks and opportunities are endless. Truly you can be an artist anywhere, and some places are easier and cheaper to live. It is all about each individual's situation but eventually, LA is the place.
Contact Info:
Suggest a story: VoyageLA is built on recommendations from the community; it's how we uncover hidden gems, so if you or someone you know deserves recognition please let us know here.