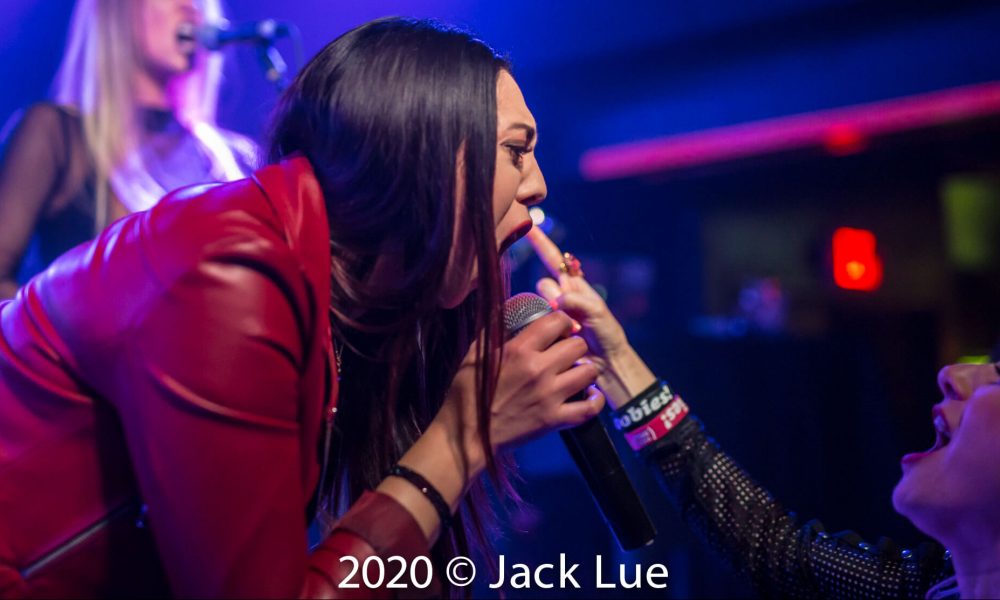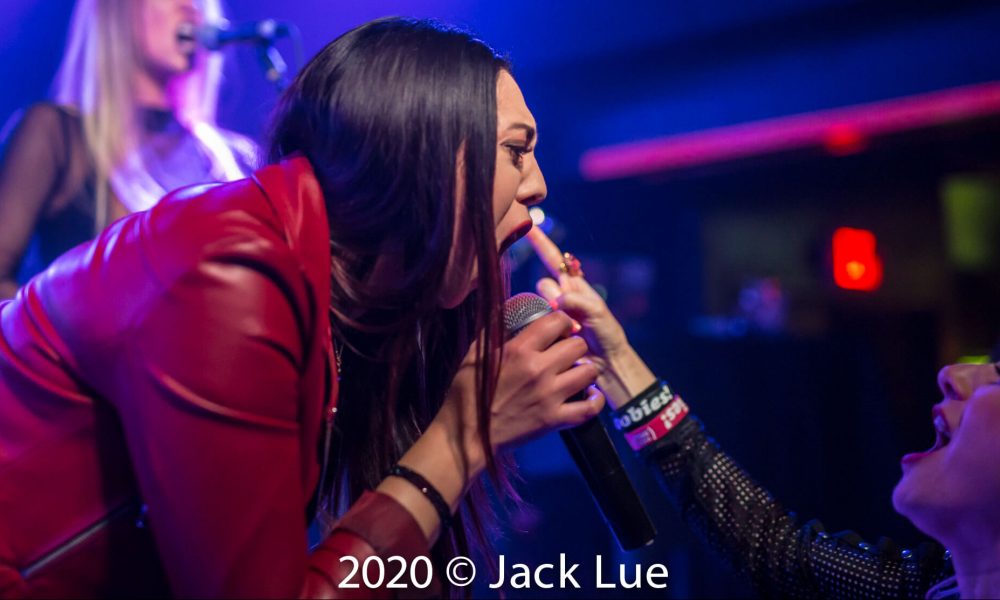 Today we'd like to introduce you to Nicole Carson.
Nicole, please share your story with us. How did you get to where you are today?
I have lived in LA for 15 years now, and I have been able to pursue my love in so many fields and in different areas of the entertainment industry from music to sports to events. My career path and experience has led me to speak on panels and continue to inspire others in the industry, which has been so amazing and gratifying. It really all started with music though, and ultimately that is my #1 passion and career path I am focusing on. So let me start from the beginning!
Originally from the Bay Area, I've been singing since the 1st grade and grew up singing in choir and rock bands all the way through senior year of high school. I came from a musically gifted family where my grandfather was a concert pianist and great grandmother was a Russian opera singer. As a teenager, my musical influences ranged from orchestral and operatic music to punk rock and heavy metal. I started playing piano and electric guitar when I was in middle school but then realized singing was what I truly loved. My parents enrolled me in a pretty intense opera institute in San Jose and I started to attend opera school and high school simultaneously. I auditioned for scholarships at many schools in Southern California and in 2005 moved to LA on a vocal scholarship to California State Long Beach for two years before realizing as much as I loved opera, I wanted to focus more on contemporary vocal styles such as punk rock, hard rock & metal. I made the move to Hollywood to attend Musicians Institute where I studied vocal performance and music business. I graduated in 2009 and immediately was the frontwoman in a symphonic metal band "Tortured Souls", teaching music lessons at Rock' n' Roll Summer camps and around different music schools in LA, as well as working as a session vocalist. During my first five years living in LA, I held a lot of jobs at music stores like Tower Records and Guitar Center and worked for indie record labels such as The Militia Group and SideCho Records. I was also freelancing at local music venues to get familiar with live production and network with other industry professionals.
Over the last 15 years, while living in LA, I have fronted multiple original bands and cover/tribute bands such as my current band The Flannels and performed in venues all around LA such as the Canyon Club, The Whisky, The Viper Room, The Standing Room, Chain Reaction, House Of Blues, The Roxy, Lucky Strike, The Satellite, and had the opportunity to share stages with some amazing musicians. I brand myself as a hard rock/metal singer with powerful vocals making me a force to be reckoned with as a female hard rock singer and screamer. I love being able to combine my operatic and classical training with my passion and love for punk rock, heavy metal, and power metal. When you need to belt super high notes with breath control and stamina, I thank all that intense training and can conquer songs with ease. I find it also extremely important to keep up with ear training, when I go into the studio I am able to read music and makeup multi-part harmonies on the spot it makes me invaluable and builds my clientele. Having that foundation has really helped me produce some amazing work. Currently, I'm focusing on a handful of collaborations and projects with different musicians and producers from all over the country and overseas to create videos and write music for TV/movie scores and rock projects. I am also now focusing more on my own original music and will be teaming up with an amazing musician and friend of mine to write and take our music to a new level in the rock scene with the goal of creating our own EP and pitching to artist managers and labels within the hard rock/metal scene. This will be announced sooon, more to come!
In addition to pursuing music full time, I have also had a whole separate career in events. I am an experienced event professional and have worked in multiple venues in different roles. I was an Event Coordinator for LAFC and helped open Banc of California Stadium from its infancy working all major events within the stadium from concerts to soccer matches to special events and TV premieres. I also worked as a Stage Manager for the PAC-12 network and a Production Assistant for Fox Sports West, which gave me some amazing opportunities in broadcast production and work with top on-air talent, professional sporting teams such as the LA Kings and LA Clippers, and in venues such as Staples Center & Honda Center. Currently, I am an Event Producer and manage large scale events for NBCUniversal. Just as much as I love being at festivals or concerts to experience what live events are all about, I also enjoy producing them and having a hand in the creative and operations process, it's great seeing fans smile and enjoy events I put on. I want to give them the same feeling I get listening to live music and going to shows.
Some volunteer work I do, I am a career mentor for a professional organization called Kinetic-Her, where women over 30 mentor young female professionals trying to navigate through a difficult entertainment industry. I love being part of this organization as it really humbles me to share my experience with other women trying to follow in my footsteps, and my experience has helped guide and motivate a handful of women to stay focused in their careers and take that next step. I help them with things such as resume writing, networking skills, LinkedIn, & more. Kinetic-Her has opened doors for me to guest speak on other podcasts and web series, such as the Dream Big Series and Produced By A Girl Podcast, where I got to share my experiences and expand my ever-growing network.
I am also a podcast co-host on "No Sex, No Drugs, But A Whole Lotta Rock' n Roll", where we talk about music, sports, entertainment, and I book guest speakers who hold roles in the industry. Big things are to come for that podcast!
In addition to my music degree, I also hold a Bachelors from Pepperdine and an MBA from Long Beach State.
Has it been a smooth road?
Definitely been like riding a wave! I would say there was a period of time around 2012/2013 where I was getting my BA, but my focused had shifted away from music. This was due to many factors, and I was trying to "figure things out" so to say. It was a weird energy for me, and this industry is all about branding and consistency. When I basically snapped out of it because of how miserable I was without singing and writing music on the daily, I got back into the scene but that was a challenge because my name had been out of it for some time. I felt like I was starting from scratch in a way, trying to build my social media again and get my name back into the hat within the LA music scene. It took a lot of work to do and I had to remain patient which I admittedly struggle with. I know my talent would prove itself, as it had before. But that was a huge struggle for me, just finding my place again and showcasing my talents to be back on top. Currently, because of all that work I am back on the pathway to success and consistently network on the daily.
Tell our readers more, for example what you're most proud of and what sets you apart from others.
I am my own brand and multi-talented in many different areas of entertainment. I am known for being a live performer/vocalist/session vocalist/band coach/manager, event producer and venue professional, career mentor, and podcast co-host. Every single one of those areas I have built by myself to inspire everyone who sees my posts or listens to a panel I speak on. I think it's great being able to be your own brand and have the freedom to truly create what speaks to you as an individual.
I find it interesting because there have been people over the years who used to tell me being a specialist in multiple areas was almost a hindrance to my career. I would shake my head and wanted to prove them all wrong. I feel what I specialize in all plays a part in each other, music, events, production, sports, all fall within the entertainment umbrella. It's important for people to understand being multi-talented and a jack of all trades is a GOOD thing! It really makes you invaluable. I know for me, my experience in production, live TV, events, operations, I can bring all of that into whatever role I am in and be the one stop shop for so many elements of the events I can managing.
What has always set me apart from others is my personality. I am extremely high energy and passionate with everything I do. Just as I am on stage, every note I sing has grit and emotion. When I am hired for a job or doing a project, whatever it is, I do it with 110% of myself. I am also pretty type A when it comes to project managing and organizing, even something as simple as recording a song has to be at a very specific standard before I release it. My brand comes first and that's why I try to only release the best for my name. I think a lot of the professionals I work with would describe me as high energy, passionate, and fierce. Those are qualities that help me stand out from others.
How do you think the industry will change over the next decade?
This is a really difficult question to answer given COVID-19. The entertainment industry as we know it will never be the same. In 5-10 years from now, who knows what live events, sporting events, or concerts will look like. I know seating charts will be different, production will look different, the way viewers experience the music or event will be different. It's quite uneasy to think about, as much as I enjoy live streamed concerts and events, this is most likely the direction the industry will go in. More virtual events, more being done through social media channels. It's hard to say at this time, but just knowing what I know, the next year will be a huge factor in understanding what the future of the music and entertainment industry will look like.
Pricing:
Vocal Lessons/Band Coaching start at $60/hour
Career Mentoring start at $60/hour zoom meeting
Contact Info:
Image Credit:
Jake Lue, Adam Kennedy
Suggest a story: VoyageLA is built on recommendations from the community; it's how we uncover hidden gems, so if you or someone you know deserves recognition please let us know here.