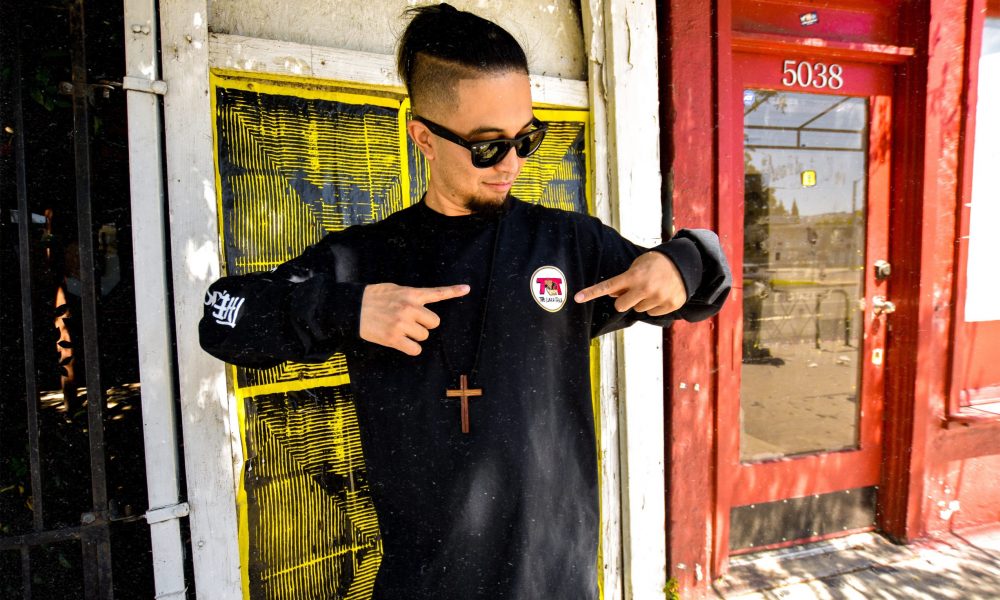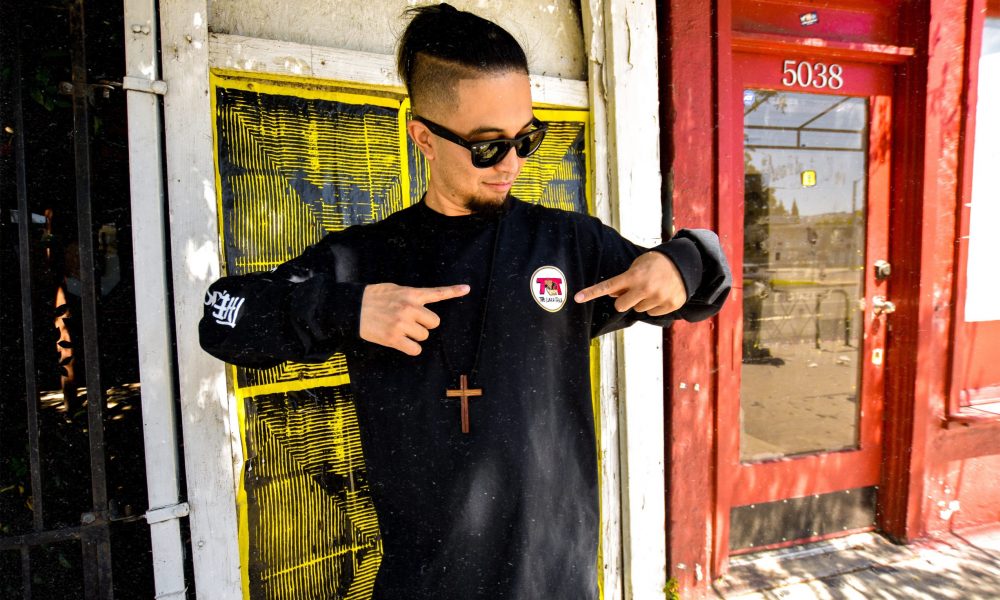 Today we'd like to introduce you to Nico Triunfante, also known as Nico Blitz.
Nico, please share your story with us. How did you get to where you are today?
Born in San Francisco, I was immediately put into this melting pot of culture, personas and music and was fascinated to learn about it all. Like many Millennials, radio was the primary source to discover new music, and the personalities and DJs I heard on air created an exciting atmosphere during my car rides to and from school.
During my teens, I didn't have an interest in radio or media, yet my cousin and I would film ourselves and our group of friends turf dancing.
High school graduation came in 2011, and I had no idea what I wanted to do in life. Instead of attending a 4-year university, I decided to stay in San Francisco and attended Skyline College, a community college where I found myself writing and creating video projects for our newspaper–The Skyline View.
My interest in news grew as time went on. I was reporting on our college's sports teams, new video games, and even got in trouble for not fact-checking new California laws that were being implemented at the time. But above all, I loved writing reviews of my favorite albums and creating video content for The Skyline View.
By 2014 I had acquired my AA and moved to Los Angeles in pursuit of a Broadcast Journalism Degree at California State University, Los Angeles. Typical move, right? Think about the countless stories of people in media trying to make it in the City of Angels. Regardless, I knew it was necessary step for growth because I had a routine in the Bay Area.
So there I was, the new kid in a commuter college where anyone with either care too much or too little. Half the crowd looked like they were there to attend college because it was forced upon them, but I found the crowd I was looking for in Golden Eagle Radio, a start-up radio station filled with eager individuals, yearning for a spot to be the station's next big talent.
I didn't know how to DJ; my skillset consisted of mediocre videography and a persuading mouthpiece to network. However, it wasn't a bad situation. I paid my dues by transporting DJ equipment, learning how to spin by simply looking over the DJs shoulders and asking questions, and became the event coordinator and hosted all of our events.
Eventually, the opportunity came for new shows to fill the lineup. I was on the same page as my colleague, who at the time wanted to do a hip hop and R&B show for Golden Eagle Radio. We immediately connected after having an elongated conversation about Kehlani and her influence in music. Since the station didn't have that particular specialty show, I brought up the idea that we should start it.
I remember recording the demo in my studio apartment in Downtown Los Angeles. The carpeted floor smelling like hookah, my bed unmoved from the floor, and a small desk aka my work station with a microphone and music production equipment.
Before cracking the mic, we were figuring out names. Five minutes passed. Ten minutes passed. Then it hit me. My group of friends call ourselves 'The Lunch Table', which pays homage to the four years we spent talking shit, learning about each other, sharing new music, and building an undying friendship. So I told my colleague, "How about we call it The Lunch Table?"
The show was approved for Summer 2015, and I continued the show through the fall as a lone wolf. Come January 2016, I had a class that required us to build a website, and I thought it would behoove me to create one for The Lunch Table. During the remainder of my time at Cal State LA, The Lunch Table was simply a radio show on Golden Eagle Radio and an online blog featuring new music and written and video interviews that I conducted with rising artists.
Graduation happened, but I was still running with it! What many don't know is that once I graduated in Summer 2016 is that I moved from DTLA to West Covina and was in a huge monetary rut for three months. I had no job because the only thing I was striving for was to get hired by a Los Angeles radio station. In between job hunting, I was still blogging every day, networking with new artists for interviews, and kept creating new content for free.
By the end of summer is when I found myself in an interview with the Vice President of Sales of iHeartRadio Los Angeles at the time. I think we both had that confused look of why is this BA Broadcast Journalism college graduate in the room. BUT I channeled Will Smith walking into an interview without his pants on and went balls deep with the situation. I showed him The Lunch Table's website and explained what it meant to me and the importance of building a brand and standing up for the unheard.
He told me these words exactly, "You've done more than what the average college graduate has accomplished." That's literally what he said.
Though I didn't get a job within his department, he referred me to iHeart LA's street team where I eventually got hired! Within one year on the street team, I made sure to be active in every event, make myself known to locals, started DJing because events were simply boring without one, learned how to board op, and continued to blog and interview on a consistent basis for The Lunch Table.
Some pieces had moved around, which led to me becoming the permanent producer for the night show of Bootleg Kev & DJ Hed. Now I find myself as a producer, on-air talent and DJ at Real 92.3, and the founder and damn near all moving parts for The Lunch Table that make it this hub for new artists, entrepreneurs, and entertainers.
We're always bombarded by how great it is to pursue your passion, etc – but we've spoken with enough people to know that it's not always easy. Overall, would you say things have been easy for you?
Not at all. I'm still struggling to this day. Initially, I had interns and around ten people supporting the cause; each who had their own job in helping strengthen the brand.
I used to want to spread the jobs out as evenly as possible. These jobs included reaching out to new interviewees, filming, and strategizing marketing tactics, but I've found that the less people I have on my team, the more efficient we, and I have been.
Now it's down to three people who help on a consistent basis, which is manageable for me.
Angie Mertzlufft coordinates events and handles outreach on an occasional basis, Cara Gonzales is my photographer, and I'm handling day-to-day outreach, filming, editing, and promotional pieces for all of The Lunch Table's content.
I'm the type of person who always wants more, but there are times when I have too much on my plate and I'm not sure what I should eat first. There's an ongoing battle in my head for wanting The Lunch Table to grow faster, get more subscribers, more views, more clicks; more, more, more, more. What pressures me is this numbers-based world we live in, where the norm correlates numbers with credibility.
So, as you know, we're impressed with The Lunch Table – tell our readers more, for example what you're most proud of as a company and what sets you apart from others.
The Lunch Table is an online multimedia platform that shares stories of music artists, entrepreneurs, and entertainers. Our mission is to educate and inspire social change through these stories.
Initially starting off as a radio show at Cal State LA, it evolved into a multimedia platform that specializes in interviewing artists, entrepreneurs, and entertainers.
In an attempt to differentiate ourselves visually, you'll notice that our interviews are in a split-screen. I was inspired by watching anime like Pokemon, Naruto, and Yu-Gi-Oh, which at times had split-screen cuts.
But when I get asked the question "what sets you apart from others", the only response that I can truly give back is that we care.
In 2017 I remembered securing an interview with Big Lenbo, an artist under Logic's camp. I had asked his manager, who also manages Logic, why they decided to do an interview with The Lunch Table. I remember his response so vividly: "To be honest, it was between you and Hot New Hip Hop today; we chose you because it seems like you care."
And that stuck with me.
Since then, I've been in countless post-interview conversations where the artist and management say I have a gift for talking and making people feel comfortable. I'm not sure if I got that from my talkative dad and my care-taking Filipino roots, but that's truly what separates The Lunch Table's content from another platform's.
I see a trend in media and how companies attach themselves to the times. For example, ASMR was huge a couple of months ago, then I see a plethora of ASMR implemented interviews.
I'm thinking the opposite. I thought to myself, we're going to make these interviews simply great. We don't need to hop on a trend or do outrageous interviewing videos with our guests; we just need to be great with our questions and delivery.
So, what's next? Any big plans?
I plan to keep interviewing and building long-lasting friendships with my interviewees for a long time. And by growing my network every day, I look to build with my friends and create opportunities for them. I'm looking to build an indestructible network where I can connect artists with producers, A&Rs with new talent, radio personalities with artists, and help everyone who comes across The Lunch Table to grow as we do.
I want the 10-year-old kid at a LATE LEE, Rozen, Just Matthew, Janel Marisse, Krizia or Louie Franco concert to look at these people and say, "I can do that too!"
Currently, we're setting up shows in Los Angeles with the best rising talent from all across the nation, and am also working on EPs and albums with the artists I'm working with. We also have merch!
Contact Info:

Image Credit:
Cara Gonzalez
Suggest a story: VoyageLA is built on recommendations from the community; it's how we uncover hidden gems, so if you or someone you know deserves recognition please let us know here.