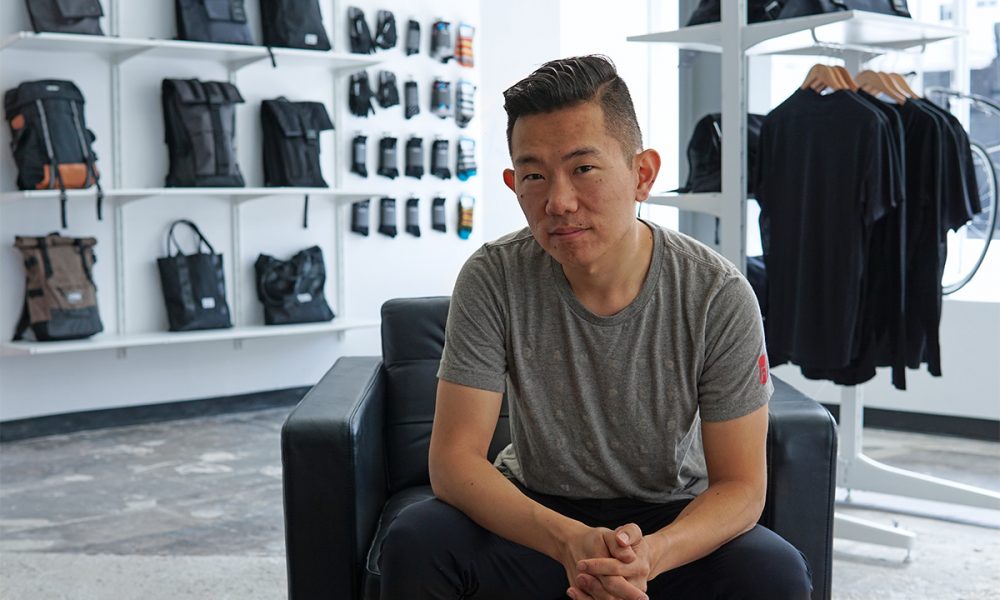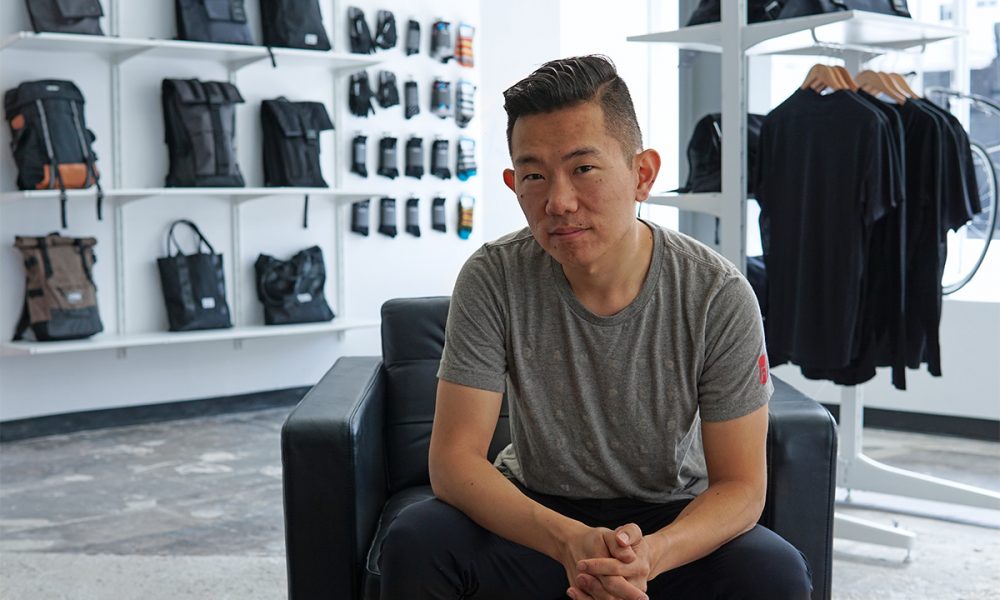 Today we'd like to introduce you to Nick Drombosky.
Nick, can you briefly walk us through your story – how you started and how you got to where you are today.
Previous to being in the bicycle industry, I was COO of a small multi-store specialty automotive retailer in Pittsburgh. After leaving that company, I started Fiks: Reflective, a company that specialized in reflective bicycle accessories and clothing. The company is still based out of Pittsburgh and has product in a few hundred stores around the world.
Fiks: Reflective opened my eyes up to a lot of the deficiencies in the bicycle industry, and that inspired me to open the first Banker Supply store in Pittsburgh in July 2014.
Great, so let's dig a little deeper into the story – has it been an easy path overall and if not, what were the challenges you've had to overcome?
There are always challenges in business. No matter how much your prepare, unexpected problem always seem to arise. In the short period of time, we've been open, we've had two power surges knocking out thousands of dollars of lighting and electronics and have had to shut down twice because of it.
One of the most unexpected challenges has been with other bicycle businesses in the area starting rumors about us, flagging our online reviews to have them removed, and one even threatened us. In Pittsburgh, we have great relationships with most of the other stores because like restaurants when you are in a pinch and need a part of a tool on short notice, another bike shop is the only one that can help you.
Outside of that, most of our challenges are just growing pains. For example, we've had to change POS systems three times because the sales people over-promised what their system could do and once implemented, we found they couldn't properly handle our inventory management for both store and online simultaneously.
Banker Supply – what should we know? What do you guys do best? What sets you apart from the competition?
Most bike shops, all across the country, focus on racing and performance cycling or purely recreational cycling. I saw a large gap where everyday people of all backgrounds who simply use bicycles just as a part of their everyday life were being neglected by the industry. These retailers lack focus on merchandising, uniform customer service, and product curation. Many of them rarely change their product lineup, and most of them do their primary purchasing from the same places–resulting in the product selection from a shop in Oregon and a shop in NYC being overly similar. Compound that with well-known consumer complaints about bike shops not being a place you can go in without some sort of base amount of knowledge for fear of being talked down to when you didn't know exactly what you needed.
At Banker Supply, our goal is to make cycling less intimidating, more inclusive, and more approachable. We strive to find and source unique products from all over the world and we put priority on small companies, domestic manufacturers, and brands that have women and minorities in ownership and management of the company. This is very important to us because for decades the cycling industry has been predominantly middle/upper-middle class white educated men–catering and marketing to the same demographic. The results of this have made bikes unapproachable to a large chunk of the country.
We take a lot of pride in the diversity among our customers. Our visitor numbers for both stores hit demographic splits in-line with their markets, which is rare outside of big box retail. We have managed to create environments that attract the high-end clientele while still being approachable to everyone else. Our sales numbers are now split about 50/50 between men and women [the industry norm is around 80/20 male to female] and 9 out of 10 bikes we sell are to people buy their very first bike as an adult. We think these numbers show we are doing well as far as our core mission is concerned.
I also think it's notable that we are one of the very few retailers in the country that have expanded outside of their region. It's been a huge challenge and even though we are still finding solutions to a lot of the issues tat stem from that, we think we can continue to grow into new markets across the country.
What moment in your career do you look back most fondly on?
I feel like I still have a long way to go. I'm not especially proud of anything I've done thus far. I feel a certain sense of pride out of the LA store because I did all the build out with my own hands, including all the fixtures, but that seems like a silly thing to claim as my proudest moment.
I get the most fulfillment out of customers who really seem to understand and appreciate what makes my companies different.
Contact Info:
Image Credit:
Kirk Tsonos