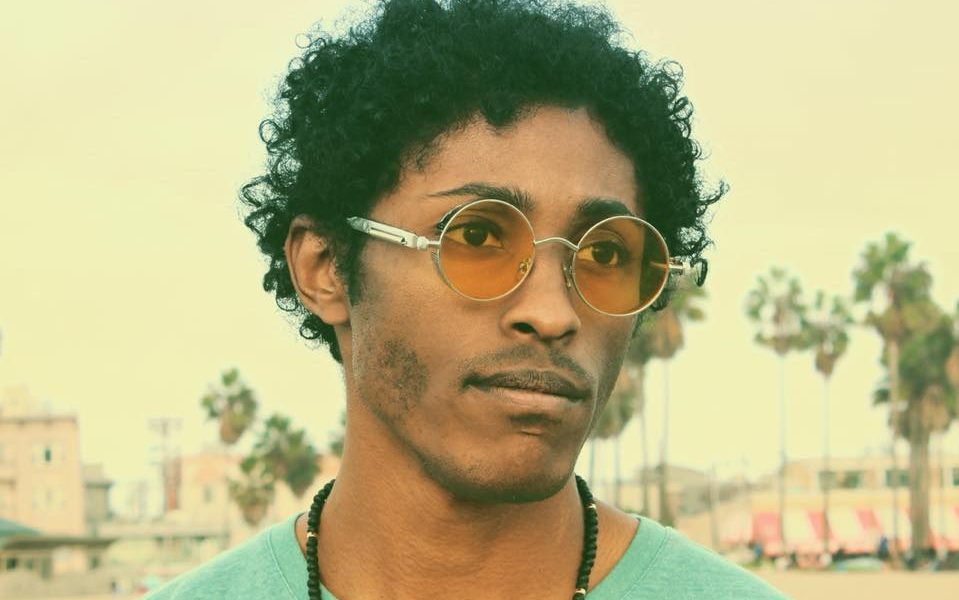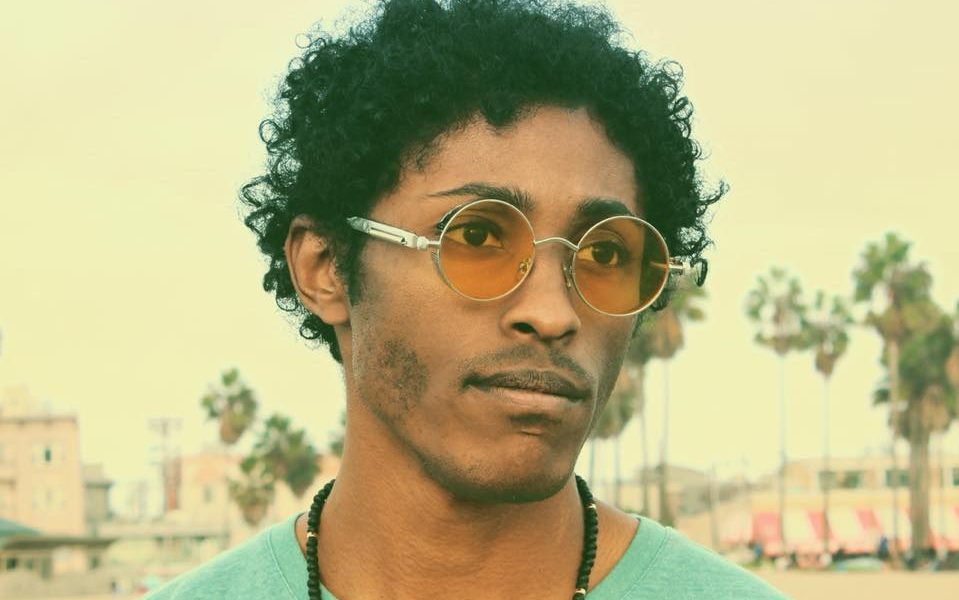 Today we'd like to introduce you to Nathan DuConge.
Nathan, let's start with your story. We'd love to hear how you got started and how the journey has been so far.
For as long as I can remember, I've always wanted to be a storyteller. It started with filmmaking – when I was a kid, I would go to the movies and be blown away by the experience and instantly knew I wanted to be a part of that. I loved fantastical worlds, strange lands, and adventures with characters who made me feel at home. And I knew I wanted to create that. But movies were a very mystical thing to me during that timeframe: I had no idea how they would make them, I just thought it was magic. Steven Spielberg, however, changed my life.
He was the first influence that I ever had in wanting to become a movie director because I obsessively read his biography in the school library whenever I got a chance. It demystified filmmaking to me – the dinosaurs weren't real but it was possible to actually make your own dinosaurs. That book detailed his process, how he created these memorable worlds and characters, his life, and his love for cinema and I remember being so excited by all of that. I was mind blown. That's when I caught the bug, and I knew I wanted to make movies from that day on.
I immediately took up the craft of filmmaking by making sketches and shorts with my friends where we would try to do our own version of movies we'd love, starring ourselves, and I'd throw in whatever visual effects I could manage to do. My brother and I on the other hand, would build worlds with LEGOs and I'd make stop-motion videos to document the journeys these characters would go on. There would be massive wars and battles with characters from all types of franchises (mainly Star Wars and Harry Potter), but we would make it very personal because a lot of these characters kind of grew up with us.
Slowly, my storytelling started to extend to other mediums – in middle school I made an entire film series called "Agent Chicken" using "The Movies" video game (a great game by the way) which were 10-15 minute, sometimes even 30 minute films where a guy dressed up in a chicken costume would run around the city solving crimes, beating up criminals, and saving the world from the most bizarre, eccentric situations.
In the 5th grade, I was writing and drawing comics and graphic novels based on my school experiences and would sell them at yard sales for a quarter or share them with friends at school. There were so many eccentric characters that kids at my school became familiar with that I ended up running elections for them and creating a board game that took place in those worlds that people would play. All of this has influenced my work now: I've always been a fan of comics and wacky, zany, imaginative worlds because that stuff has, and still is, extremely fun to play with and is so freeing to my mind. We often trap ourselves in mundane, routine worlds – like going to work, going to school, or the routine of getting your groceries every Sunday. But the thrill of adventure, the thrill of the unexpected, unknown has always kept me going.
When I reached high school though I had stopped making movies and instead, turned to game design and development because my parents wanted me to have a "stable career". I made a few games at the time, none of which were finished, but it wasn't until my senior year was when the dream of being a filmmaker seemed possible. I made a feature-length Machinima using GTA IV with a bunch of copyrighted music (so it can never go on YouTube, again) titled "El Boxeador" that told a story of a Mexican immigrant struggling to look for work in Liberty City but also still having that desire to still be a world-renowned boxer. It detailed the false sense of the "American Dream" our country prides itself on, but also the search for identity. The search for deciding who you want to become.
Making this story made me think of myself in a lot of ways – I've battled with identity in different forms, but at that point, I needed to decide who I wanted to be. A friend of mine named Sunny Gangwal, sort of became the catalyst of my life that summer after high school graduation. He had seen my work and wanted to make a movie with me. So I decided to write a feature film about a teenage superhuman who embarks on a quest to attend a school of superheroes in search of who he wanted to be, and how he wanted to change the world. It was called "Crucible" – not at all related to Arthur Miller's play, other than the fact that there were "trials" in the form of a tournament. It was going to be this huge thing, but the project ended up never being finished after being turned into a TV pilot, then a web series, then got shelved. That experience still proved invaluable though, because a year later I enrolled in Grady's Mass Media Arts program at the University of Georgia which taught me the foundations of being a filmmaker. It gave me practice and professors with wisdom I soaked up like a sponge, and introduced me to future collaborators I've stuck with even in Los Angeles.
Patrick Walker, Casey Hammons, Austin Goggins, Rapha Bola, Nick Williams, and Colson Peacock are some of the people I've met when I was living in Georgia and collaborated with me on my latest project, "Dr. Friday". Having this type of tribe, this type of support, is the only reason why I've been able to bring these stories to life. Without them, I don't even know what I would've done.
Overall, has it been relatively smooth? If not, what were some of the struggles along the way?
It was never a smooth road, I don't believe it is for anyone, but that's the beauty of adventure. Inevitably, it helps with creating your stories because that's what makes stories relatable. I would say the biggest struggle probably happened during my formative years of childhood when I was juggling with career choices in middle school. I knew I wanted to be a filmmaker, but, I was getting heat for being a Black filmmaker. People were telling me that it was a pipe dream – even from my own people. Luckily, I didn't listen to that. I was determined to do it because I felt it was the only thing I've ever wanted to do: I literally can't imagine doing any other job for the rest of my life. Spike Lee, John Singleton (RIP), F. Gary Gray, Lena Waithe, Denzel Washington, Ryan Coogler, Ava DuVernay, and many other successful Black people have paved the way for us to continue to tell stories in an industry that wasn't made for us.
I was fortunate that few people in my corner have supported me through and through, because you can't make it in this industry alone. I've had financial struggles, lost jobs, had jobs where I would go home super late then get up super early to go back to work, and that's just a few of the things that could happen here in LA. But you're more determined to fix that stuff in the fastest and best way possible when you can clearly see the goal. The goal has, and always will be, to create stories. One of the biggest things I learned was that failure was okay.
We often grow up thinking otherwise because schools say failure is bad – that's drilled into your psyche. If you're going to be a filmmaker though, you have to fail in order to know how to succeed. Almost nobody makes it without failing. You have to have that fearlessness to believe that your story is so important to share with the world because you love it that much that you can't make it. If that's true for you, you'll find a way to make it happen no matter what's thrown your way. Whether it's time, money, resources, or all of it.
Please tell us about Acid Panda Productions – what should we know?
Acid Panda Productions is both an independent film production company and game studio. Currently, Acid Panda is known for the films its put out – "Dr. Friday" being the first film launched under that banner. But it's also responsible for launching my first 2D video game "Eden" – a choose-your-own-adventure video game that's set in the world of my web series (Eden) where you can choose between different types of witches as your character, and based off your interactions with the world, relationships with other characters, and decisions you make, you forge your own destiny of good or evil.
A lot of my stories deal with the concept of identity and morality so it's been really fun to create a game that allows the player to create an identity inside a living, breathing, interactive world of Eden. RPGs, for me, have always been able to accomplish that. I would say I'm most proud of being able to create and tell these stories with extremely awesome collaborators because we can all change the world every day. Your own moral code is connected to your actions on a daily basis, and that directly affects everyone else. Fortunately, I've been lucky to work with some really brilliant people who have helped bring these projects to life.
Any shoutouts? Who else deserves credit in this story – who has played a meaningful role?
I would give as much credit as I can to my mentor, best friend, and lifelong collaborator, Steven Perez. Steven and I met when I was just a senior in college casting a short film called "No Joke" (written and directed by Joe Youorski), to which he auditioned for. Steven blew my mind because he was a working actor, a composer, and a filmmaker and I was enamored by that. I immediately pitched to him that I had this crazy idea for a thriller about murder, love, envy, and greed in the film industry, and I wanted to see if he would work on it. We probably talked at that Starbucks for hours, talking about our dreams of becoming movie directors, who our favorite directors were and their films, and even music. I was thrilled that he agreed to work on my project – in which he both acted in and composed the score.
Since then, we've collaborated on all our projects together, and I've learned tremendously from him. His wisdom and knowledge of the industry that he's chosen to share with me is gold. His experience with music and storytelling is so genius I've never seen anything like it before, and I knew I could learn from him every time I talked to him. I've seen him make a successful horror feature film (titled "Schoolhouse") with a studio in Atlanta that I cast. Whenever I get stuck on something, he always has the answers. And because of Steven, I was able to launch my short film "Dr. Friday", and my web series "Eden", both of which take place in the same cinematic universe, on a platform known as THEA.
Steven even founded a production company known as "Barred Owl Productions" where he's produced my content under that banner, as well as other filmmakers' content because he just loves the movies that much. It's served as a huge inspiration to me, and I'm hoping to do the same very soon. I'm a huge fan of his and a huge fan of his work, and I'm excited about the future projects we have in store.
Contact Info:
Instagram: @natedawg900
Twitter: monkpo1
Image Credit:
Aamanya Raval, Casey Hammons, Sabrina Patino, Colson Peacock
Suggest a story: VoyageLA is built on recommendations from the community; it's how we uncover hidden gems, so if you or someone you know deserves recognition please let us know here.