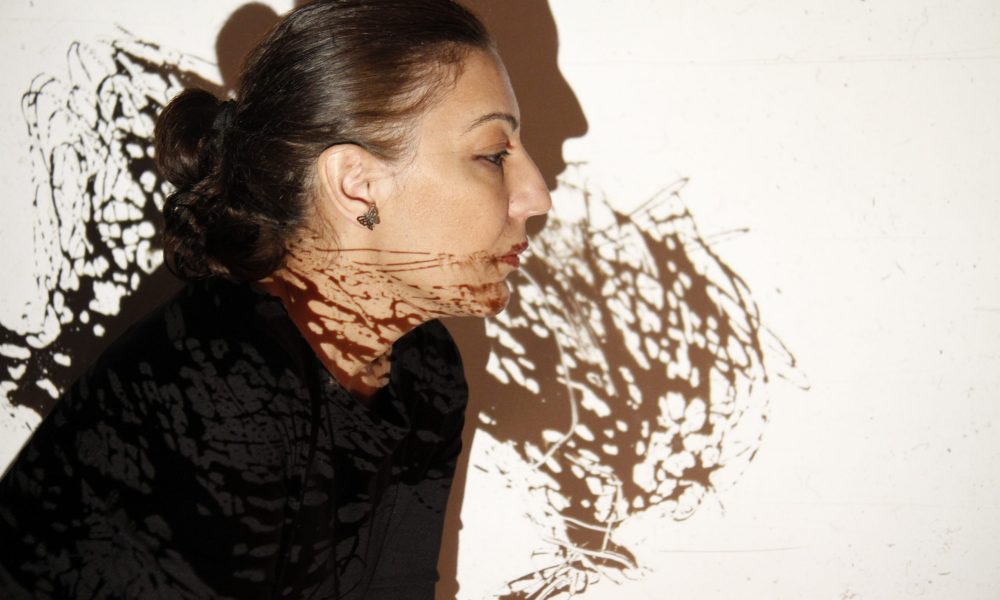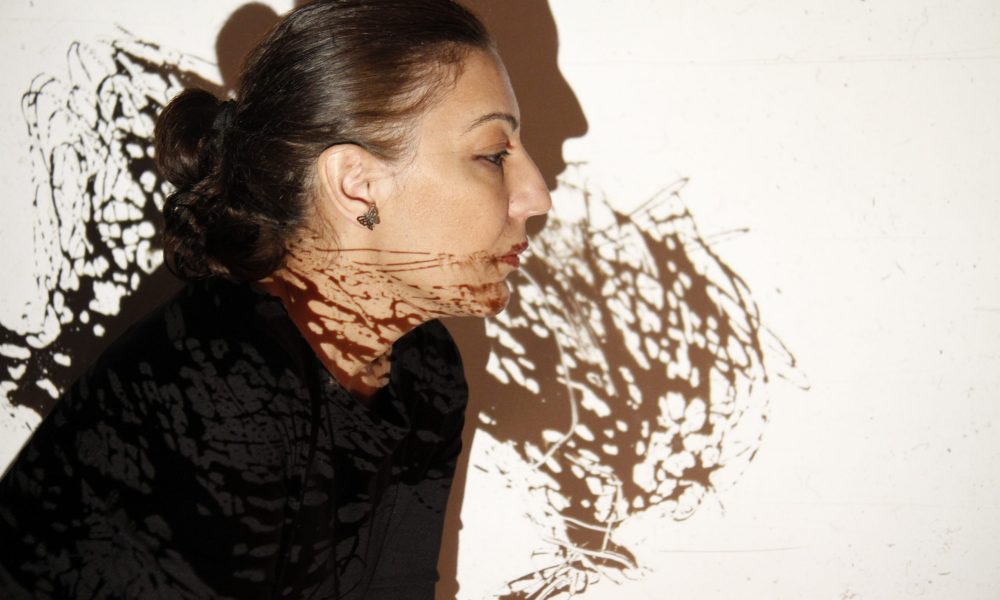 Today we'd like to introduce you to Nahid Davarpanah.
Nahid, please share your story with us. How did you get to where you are today?
I am a visual artist originally from Tehran, Iran. I started drawing and painting when I was a little girl as I was surrounded by some illustrious artists. When I look back, I realize that creativity was one of the lessons that life taught me. Through practicing my craft, I learned problem-solving, perseverance, non-verbal communication, focus, collaboration and accountability. I loved the creative process, creating something with my own hands and imagination, then seeing its successful outcome. Drawing, for me, was not just on paper, but on walls, on the ground, we walk on, bottles we drink from, rocks, boxes, dolls. Sometimes, creativity meant installing something in a place where it did not exist before, sewing textile, fabric into forms that were dolls but that reflected human activity and emotions. Moreover, those activities have remained stable until now.
My childhood passed too quickly, and I learned that I have to create a special world where I can survive, and art was always my best option. While studying economics, literature, and art, I quickly realized that art is what I had the most passion for. Art is a world that makes sense to me, where I can create a coherent message with vivid images. Art provides a universal language, reaches across international borders, different cultures, and different belief systems. My art reveals the real world that I live in while, at the same time, reflects my awareness and understanding of that world.
I have worked in many different media, and I believe that drawing is the basis of everything in art and life. It is not only composed of lines and surfaces, but it derives from human activities in order to build a better life. This is an important tool that we can use to shape our world.
I illustrated children's books, worked as a gallerist's assistant, designed book covers, and taught drawing and painting for over 20 years in my art institute. I especially enjoy creating sculptures with fabrics, which I then use later in my paintings.
When I moved to the U.S. in 2015, I had several solo and group shows in Iran and abroad. I received an award from my country's municipality. I have printed a book of my artwork, which was published by one of the best Persian art publishers. Plus, I have participated in four group shows in LA, which were held by one of the best artists, since I settled here.
My world is visual so that I can keep a record of everything in my mind. My art is very autobiographical. My life is in the images that I create. I report on events and feelings through my paintings and sculptures. I attempt to establish a common ground and strive to create a safe landing place where one can breathe in life. For me, art is like oxygen. It creates space for all of us to breathe. Much of my art reflects the world as it is, but some create the world as I hope it will be one day. So, I invite you and your readers to experience my work and to respond to it, if you choose, by reacting to it or just contemplating it. By doing so, by engaging with the art, you become a vital part of the creative process. Art is not stagnant, a story locked in one place and time, but rather an ongoing story that is always inviting more people into the process.
We're always bombarded by how great it is to pursue your passion, etc – but we've spoken with enough people to know that it's not always easy. Overall, would you say things have been easy for you?
Life is all about ups and downs. There is no smooth road in the real world at all, but I strongly believe that relying on our capabilities and staying focused on pursuing our goals actually helps us to overcome the heavy burden of our hardships, whether they be physical or psychological.
As an immigrant, I left behind my country and culture, my belongings, my profession, family and friends, everything I had made during those years in search of building a better life for me, my husband, and, most especially, my two twin daughters. They are now attending college. I didn't know anyone here in the United States. The people I knew actually made my adapting to this new situation harder and worse, but I have learned that I have to survive on my terms in order to progress, to be successful, to be positive, and happy. Some challenges or obstacles can make you stronger; others just bring you down. But your response to these challenges is within your control. What saved me is my ability to change my habits, what I do every day. I focused my energy on what I believed was possible. Each day, I focused on learning new things that made even a small, positive difference in my life or the lives of those around me.
One of the biggest obstacles to my happiness was the new changes in U.S. immigration laws that delayed and prevented my husband from following me here to this country. He is not here, and we are not together because of this dismal situation. Many other families are feeling this unnecessary pain now as well. I have had to keep on going alone, with my two daughters. This is a heavy responsibility on my shoulders, but I have my husband's constant support, which encourages me to move forward. So, once again, love helps.
I am at the same time, a wife and mother, a female artist, an immigrant, a woman, a human being. So, like many, I understand how to play a variety of roles in my life simultaneously. I have no time or interest in despair. It serves no useful purpose. I must go through life's struggles as they exist to make me stronger. Besides, I have made a promise to myself to do my best in everything. And I intend to keep my promise.
We'd love to hear more about your art.
My sculptures and my paintings are my voice. They are powerful interpretations of my deepest thoughts, hidden emotions, and strongest desires. I try to communicate with others through my artwork. Sometimes it is easier to convey and perceive truth through the juxtaposition of color, lines, and texture than through words. The challenge of art is to capture a new definition of reality. When art achieves this, then life's external sufferings can be transformed into liberation that comes from within.
I also make a sculpture with fabrics that have been employed for generations with varying uses. Many of the men, women, and children who wore these fabrics lived through conditions of strife and struggle. Now, these same fabrics compose a work of art that depicts at once their human body, their condition, their emotion, and their spirit. Something indescribable in words lives within the fabric, and, thus, within the art. As the artist, I twist and fold these fabrics with my own hands that have born witness in other struggles. The result is a shapeless human with a multi-layered, unidentified and sometimes unknown character. They are composed of past traditions while at the same time they strive with a modern desire toward an undiscovered future full of hidden possibilities. Their rags are held together by hope. My figures are dried, frozen, human with an aspiration to fly and be liberated.
What are you most proud of? What sets you apart from others?
I am proud of my steady pursuit of my dream as an artist, a dream that is always changing. I am proud of my ability to move away from ordinary activities to create art that draws upon these same everyday activities. It is also very satisfying to be able to share my vision, my perspective with so many others through art. Being an artist, I believe, requires that you take the time to step back, away from the daily routine of the world. By doing so, you can better reflect upon the truth that exists in the world.
One aspect of my work that is unique and that perhaps sets my work apart from most others is the method of creating the sculptures. The process of creating the drawings and paintings led me to discover a new tool and has given me insight into a new material with new forms. The figures I create are modeled after people I meet daily on the streets, many of them as they go about their daily routine. Each figure is born of fabrics that are woven together and reflect the times and people who wore those fabrics in life. Each sculpture belongs to a distinct history and geography. These characters acquire a realistic dimension and give away to a range of simple and complex interpretations: military men, mythic figures, birds, women, and contemporary humans clothed in conflict and desire. Despite their soft appearance, they are sturdy, stiff and durable by combining different materials.
The simplicity of my childhood inspired me to use the same dolls and toys, entwining their familiar fabrics in a search for simplicity in the complex world of adults. While the figures sometimes remind us of dolls, they are more than dolls. They live in an adult world with a wide range of complex emotions and activities. The method of creating of these sculptures became crystallized after reconnecting with my childhood simplicity. Later, these creations would become intertwined with my perception and awareness of drawing.
Let's touch on your thoughts about our city – what do you like the most and least?
My main focus is the nature of relationships among people in society. It's wonderful to bear witness to the great variety of ways in which people try to live together—people of different cultures, lifestyles, beliefs, ages, nationalities, races, genders, etc. I really love this aspect of Los Angeles and California, especially. Also, I like that there are so many learning opportunities in every field—this is superb and impressive.
Of course, I can't stand the new immigration laws which target specific groups of people, such as people from my country. This new law led to the separation of my family, my biggest suffering because it affects me and the people I love the most every single day. And because I know these unjust laws are affecting so many other families, who are good people, who have made so many amazing contributions to this country.
Also, on the downside, I don't like having to commute by car and travel long distances to get many places. I feel it is a tedious waste of time. Finally, of course, I don't like wildfires.
Contact Info:

Image Credit:
Abbas Hojatpanah and Tooba Rahimi
Suggest a story: VoyageLA is built on recommendations from the community; it's how we uncover hidden gems, so if you or someone you know deserves recognition please let us know here.