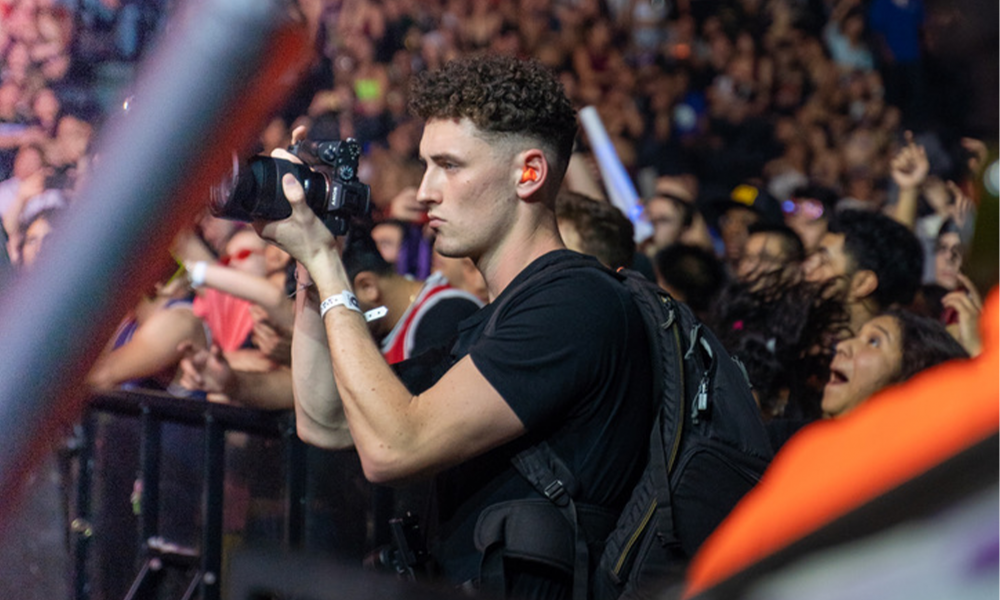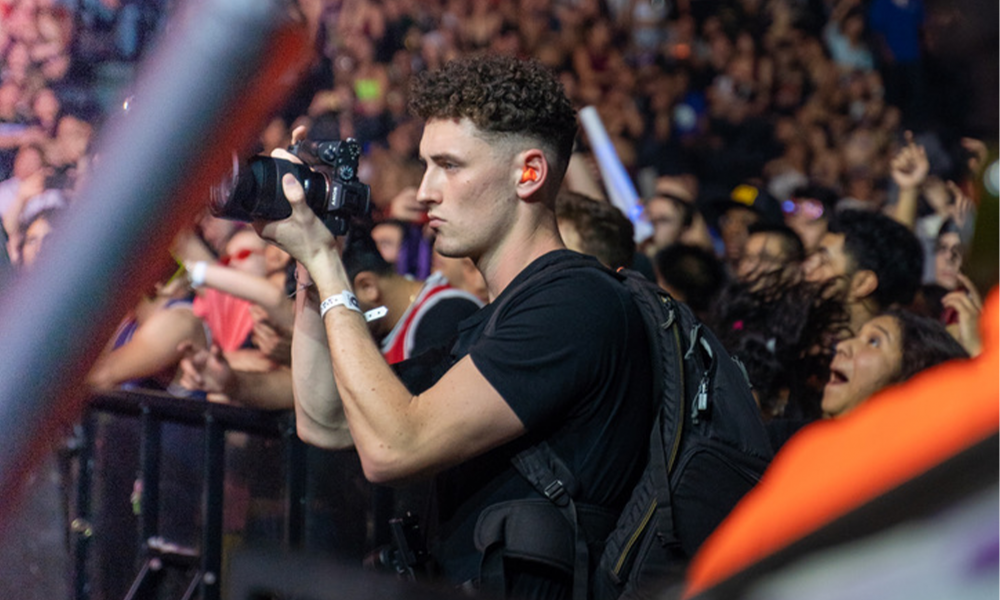 Today we'd like to introduce you to Matt Hickman.
Matt, please share your story with us. How did you get to where you are today?
A couple of years ago, I was in class learning about machine code and how a computer reads user input and then translates it into long strings of 0's and 1's to execute commands. This was a course I had to take to fulfill my Computer Science degree, which at the time was as interesting to me as staring at a wall. I didn't see the excitement in it and was starting to dread that this could be my life after I graduated. You see, internally I was having a civil war. I had a love for cameras, storytelling, and adventure, but then I had years of college that were prepping me for the comfort and safety of having a life as a computer programmer. I knew that I had to make a choice and determine which path I wanted to pursue. I chose cameras and adventure. I realized I'd rather make no money doing something interesting and that I loved rather than make money while programming computers. At least until I have a wife and kids, then I might care more about the money. But until then, I decided to pursue my interest in filmmaking. In the summer of 2019, I started freelancing video production, creating videos for companies in my area to help tell their stories.
All the while, I was working on my craft, honing in my skills. I taught myself everything I needed to know about making videos. Editing, lighting, camera techniques, directing. YouTube was my greatest asset. And then just getting out in the field helped me learn the rest. Once I had the basics covered as far as film goes, I needed some clients. Now trying to get people to pay for your services when you don't have much of a portfolio and are 21 years old is a little bit like trying to swim upstream on a powerful river. You could swim and swim and swim and end up right where you started. I would email 5-10 companies a day offering my services and telling them how I could elevate their business to the next level with my amazing videos. Nobody cared. I even started offering videos for free, and nobody wanted those. I started reading a lot of books about how to get started with a business and all of them mentioned that a lot of business is about who you know. This was insightful, but also intimidating because I did not know anyone in the industry I was trying to get into. However, I am very persistent and was willing to go out and find people in my industry. I go back to emailing, this time, not offering my video production services, but rather looking for opportunities to meet people, offering to be a production assistant on bigger sets, etc. These emails were more successful than the ones offering my services, but only by a little.
Eventually after enough time passed, I was able to make some good connections. I was saying yes to any opportunity and getting involved in some cool projects. As one thing led to another, I started meeting people who actually needed video production services, and instead of having to sell my services to them, they were requesting them. It was quite the turnaround. It really is true, business is about who you know. Once I got some opportunities, I didn't look back. I was trying to take advantage of everything that came my way. By the end of summer, I had worked with some great companies like Lululemon, Monster, F45, and more. In the fall, I had to go back to school but continued to work on my freelance business. I was making videos while going to school and beginning to get overwhelmed. I wanted to get my degree because I had put so much time into school but I knew as soon as I was done with school, I wouldn't be using it. Unfortunately, my spring semester of my senior year, COVID-19 hits and everything come to a halt. The world goes on pause.
However, I used this time to learn the business end of a production company, or at least start to learn about it. I formed an LLC, learned how to do my own accounting, worked with a lawyer and accountant to figuring what I needed to be doing. Now things are starting to kick back into gear and I am excited for the future to come. To date, we have worked with Nike, Lululemon, Monster, Wonderfront Music Festival, Summit Series, and more. I have a small group of contractors that I work with to help take my videos to the next level and we are only getting started. I have big plans for the future and for what our company will create.
Overall, has it been relatively smooth? If not, what were some of the struggles along the way?
Starting a business is rarely a smooth road, and mine is no exception. The biggest struggle for me early on was getting clients. I had to invest in doing some free work to prove my skillset, and by just putting myself and my work out there so that people knew what I was offering. Another struggle that I currently have is being a one man team. I have contractors that I work with but nobody else is an employee and therefore, I have to handle all of the business back-end in addition to all the creative and production aspects. It can get very overwhelming at times and I am looking to build out a team soon.
Flickman Media – what should we know? What do you do best? What sets you apart from the competition?
Flickman Media is a run-n-gun style production company. We have a small team of highly creative and talented folks that can make high-quality content that rivals traditional production value for a fraction of the cost. I am most proud of the work we did for the Wonderfront Music Festival. We delivered an after movie that was able to capture the energy of the festival and deliver that experience to the audience of the video. What sets us apart is our small size and our obsession with getting better. We are nimble enough to take jobs on the fly, meet short deadlines and are always learning. I have high hopes for the future of Flickman Media.
What is "success" or "successful" for you?
Personally, success means I have my freedom. The freedom to do what I want, when I want to do it, with who I want to do it with and nobody can tell me I can't. That is success. Also, if I am surrounded by people who I love and who love me each and everyday, that is success.
For the business, I think success is defined as running a profitable company, made up of people who care about each other, creating things that we are proud of for companies that we care about. I know that is kind of vague but I don't have any hard standards for success because things change too frequently.
Contact Info:

Image Credit:
All either taken by me (@flickman on insta), the one of me was taken by Wyatt Ernst (@wyatt_ernst on insta)
Suggest a story: VoyageLA is built on recommendations from the community; it's how we uncover hidden gems, so if you or someone you know deserves recognition please let us know here.