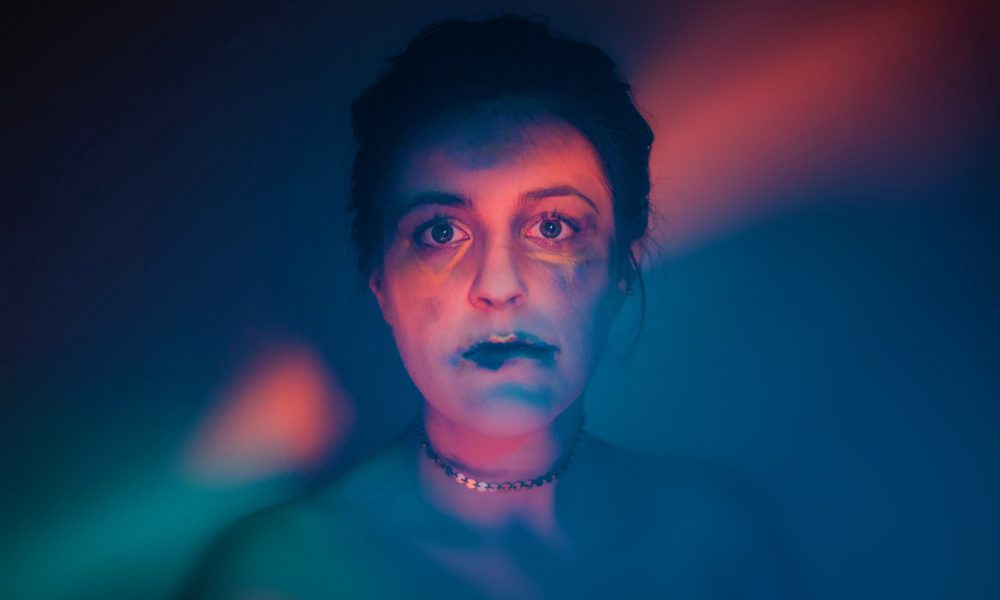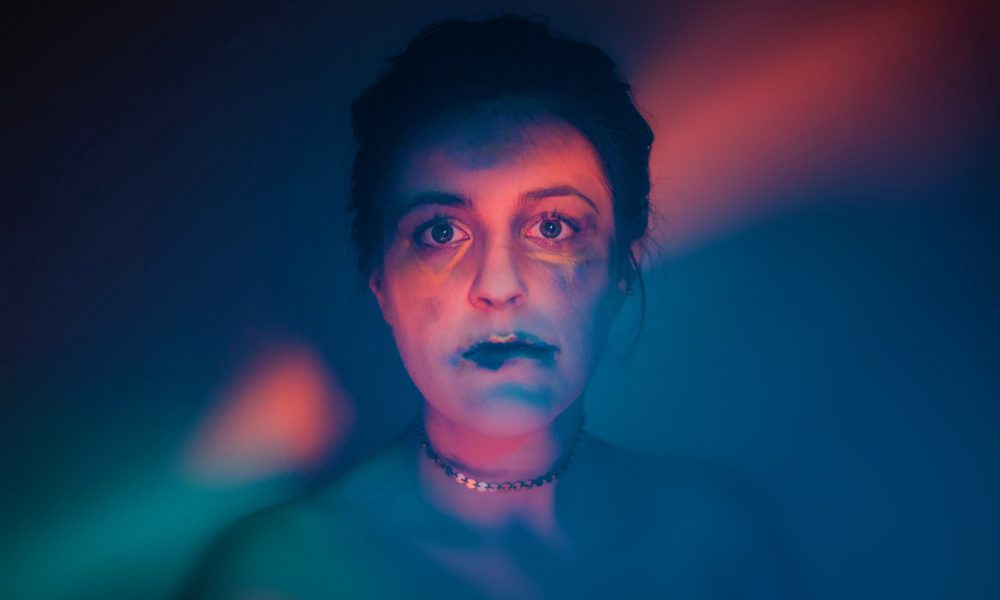 Today we'd like to introduce you to Marly Hall.
Marly, please share your story with us. How did you get to where you are today?
My life as a costume designer started at a very young age before I even knew that being a costume designer was a career at all. In fact, it took me a very long time to figure out what I was actually doing, despite having done it for as long as I can remember. It feels cheesy to start my story here, but where it really begins is with a deep love for Halloween that I have always had. My mom had great sewing skills and was generous enough to make unique costumes for me and my four siblings. We would go to Joann Fabrics near our house in San Diego and pick out a pattern we liked and then walk around the store with her picking out fabrics and notions. It was honestly my favorite day of the year and it started all of the excitement of the Halloween season.
As I got older, I started asking to change patterns to make costumes more like what I wanted, doing terrible little drawings for my mom. Eventually, she started teaching me the basics of sewing so that I could do them on my own, but I never saw it as a career since it was just a hobby for my mom. When I was about 6 or 7, I have distinct memories of watching Hocus Pocus, still my all-time favorite movie, and redesigning their costumes on a little notebook on my lap. I didn't really realize then that what I was doing was a job, nonetheless the job that I would end up having, and that I was developing a lot of useful skills early on. It was more a way for me to engage further with what I was experiencing; it let me feel like I was somehow apart of the magic that was happening on screen. I had always liked making art projects in school and sewing had always been a cool, unique, skill, but visual art was never something that I had succeeded at so it still took a long time for me to realize that I had been prepping for a career as a freelance artist all along. I realize now as an adult that feeling involved and engaged in the experience is such an important part of my art.
In addition to having an unexplored affinity towards artistic expression as a child, I also recognized that I had a lot of anxiety; I have experienced panic attacks and anxiety attacks for as long as I can remember. I also experienced a childhood trauma that also left me with undiagnosed PTSD for about ten years. With my natural dark aesthetic and love for the macabre, I lived in a very dark place. For a long time, I struggled finding an outlet for my anxiety and it started to feel like it was taking over my life. When I was in college at USC, I truly jumped in headfirst working as a freelance costume designer, designing professional level shows for the school each semester, taking design classes, working as a production manager for a venue on campus, and designing independent student productions. I had a lot of bills to pay living in LA and my anxiety was at an all-time high, leaving me desperate for an outlet. And I wish that I could say that I chose my path and that I had a plan mapped out for my long term aspirations in this field. But thats not the way any of this happened for me. Just like discovering that I had been costume designing for years, I came home one day and realized that my independent artwork had started seeping out of me and my subconscious started coming out as unprompted art for the first time in my life. Despite designing full time and getting a fine arts degree, I still didn't consider myself an artist or designer. College had been such a whirlwind and so prompted and scheduled that I didn't really have an option but to be creative and explore the depths of every shelf in my brain. It seems that while I was in there a lot of reoccurring themes emerged and I began to find myself as a beautiful, creative being. By the time I graduated and was left to a few prompts a year, my art started pouring out of me and piling up all around me.
Finally, I had found an outlet for me to process my anxiety and PTSD and even though the stresses of my commitments had slowed down, a lot of other things came up mentally post-graduation that began to project themselves into my mask work. But there wasn't a market for my niche mask making that I was aware of so I was forced to create my own market if I wanted to survive off of it. I created a platform for myself on Instagram and @TheCostumeGoddess became a really easy, badass, powerful alter ego where I got to be in control of all of the elements of my art beginning to end and live in this highly curated world that was spilling out of me. I was very lucky to be in a creative environment living in Echo Park with three other artists, one of them being my partner and now creative partner Kyle Berzle. I was also lucky enough to live with an incredible artist and insane photographer named Alexandre Souetre. Alex and I developed a great working relationship and he really introduced me to myself as an artist and mask maker with our first project, a music video for James Supercave called Burn, where I created 11 unique masks that were worn with no clothes. To be around Alex was to be inspired by him, as he is constantly pushing out art and it blew my mind. Kyle and I had never met anyone like him, and we had never met someone who sustained themselves entirely through their own art so successfully.
Naturally, I soaked up everything he had to say and learned photoshop and some photography skills from him as he started photographing my work for the first time. It gave my art a new purpose. Even if no one was going to wear it again, it existed for a brief moment in this photo and that changed my art from sandcastles to brick walls. From there, Kyle and I grew as independent artists. We started with me wearing the pieces and Kyle shooting them in our shower and editing with Alex's help. Now we've gotten to the point where I serve as the creative director for photoshoots, creating pieces, styling, doing hair and makeup, and choosing the location, while Kyle shoots the work, and we edit them together, with Kyle often adding self-produced soundtracks. It has made my art real in a way that never existed before and took something that was vulnerable and just for me and made it accessible to everyone with internet. It took a theme that was personal for me and has given me the ability to make it universal.
Now I live my life as a freelance artist, supporting myself exclusively off of my art in any way that I can manage. I work as a costume designer in theatre, commercial, film, and music videos. I have toured with huge artists as traveling wardrobe, running quick changes in a tiny black booth and making repairs to costumes that cost more than my car. I have worked as a costume supervisor in multiple states running crews, doing paperwork, and keeping shows together and within budget. Through an Instagram DM, I was commissioned to make a piece for an artist that I have dreamed of working with since I was 17 for them to wear on stage and got to deliver it to Red Rocks to see it on stage for the first time. I have created a collection of 100 professional masks and pieces that represent me as an artist and that I have presented at showcases and sell on various platforms. I've shot photos in multiple countries and have I've been interviewed on podcasts about my work and now have my own podcast with my partner talking about art and mental health. I don't make a lot of money and I'm still stressed as fuck all the time but I've done some dope stuff that I'm very thankful for and I plan on doing some more.
Has it been a smooth road?
Art will always be a challenge as my profession for three main reasons. The first reason is that you are your own boss, you often work alone, and you have to find your own motivation. It is very easy to lose yourself in part-time jobs and stresses. It takes a lot of drive and passion to spend an entire day alone with no real deadlines or accountability and remain accountable to your self and come out with something tangible at the end of the day. There are days where it is super depressing sitting alone at my desk all day listening to murder podcasts and self-help books on tape and I don't want to work on any projects, especially with no financial motivation. Learning self-motivating tools through therapy, research like Twyla Tharp's book "The Creative Habit", and lots of practice and failure have been vital to my successes thus far as an artist. However, I would say the hardest thing to motivate myself around are the other two main challenges that I experience in my profession.
The second challenge that I face daily in my career is that I am essentially my product and therefore, I open myself up constantly for criticism and opinion. In art school, I was trained to take critique and use it to improve my art and craft and that has definitely benefited me as a professional. But it is incredibly difficult to motivate myself to create and show people pieces that I've poured my soul into and then watch facial expressions and interpret their impressions of me through it. I've learned that people have a very hard time separating me from my work and to save my breath on convincing people and let the art speak for itself. I have a lot of social anxiety so interacting with clients, directors, producers, and artists is difficult for me in general. Talking up my business doesn't come naturally to me – even in this interview I find it hard to answer questions about myself and show vulnerability without justification – so when I present a piece to a client or show a design to a director I have to put my whole self out there and its terrifying and intimidating. And it doesn't always go well and I almost never receive any feedback so I'm left to my own interpretations of how I failed and what to change for the next time. It's defeating to experience and I briefly take it personally and want to die, but then I recover and get the work done and submit another design and start the process all over again. To make matters more difficult for myself, I've gone ahead and chosen to indulge in a weird, dark, anonymous aesthetic and persona which leave me open for even more criticism. When I show people my art, I don't always get the reaction I want, and more often than not I'm told that my art makes people uncomfortable. However in hindsight, that is exactly what I have been trying to evoke subconsciously through my art all along, and now, making someone uncomfortable with my art means that it is having a real effect and that's really cool and interesting and what makes my art special.
The third and greatest challenge that I face is the lack of financial stability as an artist. When it rains it pours, and there are times where I am flooded with work. But it is always followed by a dry spell of no work, which can be difficult to manage financially. I've learned to save money to ensure that I can survive the times where work is slim or productions are low paying. Additionally, being a freelance artist requires me to set my own rates, evaluate and determine my own worth, negotiate contracts and budgets, and run my own business which are, surprisingly, not skills acquired in art school. It has been a serious struggle learning from my mistakes and learning business standards and I've been taken advantage of, stolen from, and ripped off time and time again, many times more so because I am a young woman working in a game with lots of rich men. It's gotten to the point where I've enrolled in online negotiating classes and listened to podcasts on how to assert my value and get paid for my work because I'm obviously not learning at a rate conducive to paying my bills. Every email and Instagram DM lines up a litany of new questions and fears: how much do I ask for? Will they actually pay me? Will they come back with a lower number? Will they respond to me at all or just move on to someone else? How much will I resent myself if I take this job? What are my current expenses? Am I actually worth that high of number? Honestly, it is the hardest part of my career and I don't excel at it. I often tell my therapist that today might be the day that I go out and get "a real job", but that day still hasn't come and I'm hopeful that if I continue to be vulnerable, truthful, and thoughtful with my work, that it will continue to provoke creative opportunities.
We'd love to hear more about your work and what you are currently focused on. What else should we know?
Marly Hall is a mask maker, costume designer, and stylist who uses her dark and avant-garde aesthetic to create couture pieces of wearable art that challenge the concept of beauty and fear juxtaposing one another. By blending these two ideas, Marly lures her viewers to face their own anxieties and fears through the subtle use of textures, dramatic colors pallets, and chosen locations. These abstractions and vulnerable projections leave space for the viewer to see the beauty in both the still and the hectic while removing the more human qualities creating an anonymity and evoking the more primal levels of these fears. Through dealing with anxiety for many years, Marly has learned the benefits in living in these moment of discomfort rather than trying to escape them. By blending drastically different textures and materials in her work, these typically internalized emotions are externalized, personifying the different characters of universal anxieties and fears.
After building a large body of work through music videos, like James Supercave – "Burn" and Minden – "Sheila", styled photography and couture mask work seen on @thecostumegoddess, and custom stage pieces like the mirror cape created for Young The Giant's lead singer Sameer Gadhia for live performances, Marly has developed a style characterized by the immense amount of detail and specificity in her pieces and her anonymous aesthetic. Some of her most well-known pieces are beaded masks and neckpieces, some containing over 5,000 individually hand sewn beads. Marly takes the most pride in these collections as they take a great deal of dedication and countless hours to create allowing Marly to put a small amount of her creative soul and experience into each small detail added. This quality presents itself as a very specific, accumulative energy that can be experienced by the viewer or wearer and is unique to Marly's work making each of her pieces truly one of a kind and creating powerful, evocative pieces of wearable art.
How do you think the industry will change over the next decade?
In the next decade, I sincerely hope that the entertainment industry makes a large shift to adopt ethical practices that are more environmentally oriented and produce less unnecessary waste. Working in this industry, there is a constant pressure to move at an extremely fast pace that is only expected to increase. To complete my job I am often required to do things that I know will have a negative impact on the earth, like order things through Amazon with express shipping and with lots of options. This comes with an excess amount of plastic and styrofoam packaging, cardboard, printed labeling, and the carbon imprint of the express shipping. Not to mention the moral and ethical implications of supporting large companies like Amazon. In store shopping isn't much better as single use plastic bags and driving around the city, as well as the use of synthetic textiles used to create affordable products in order to keep up with the high demand this industry creates, have their own environmental drawbacks. Sets are built and destroyed without ever being used, costumes are bought in bulk "just in case" the producers change their mind, and there are single use plastic water bottles and chip bags littering every set and stage I've ever worked on. It is difficult to produce so much waste without a conscience, but there don't seem to be many conversations about leaving less of an impression on the earth. Rather there are more conversations about how to get more faster and cheaper.
I think that we haven't taken the leap into better environmental practices because of this incorrect notion that with biodegradable and sustainable products come an immense increase in cost – the industries greatest fear. But I have seen more glass and aluminum water bottles being brought to set from home, craft-services using biodegradable utensils and plates, and I even assisted a designer who refused to order online from companies that didn't use biodegradable and sustainable packaging and shipping. This showed me how to think critically about the companies that I invest my budget in and to use the industry to support better practices to demonstrate how easy it can be. I feel that this is very important because in a working environment full of such open-minded, creative individuals, these progressive mindsets can be contagious and can promote such a powerful message to those consuming this media. Without continuing to push for more of these changes in the next ten years, I don't think that the entertainment industry can continue to produce at the rate that it is increasing and survive.
Contact Info:
Image Credit:
Portrait by Alexandre Souetre; 1. (girl in blue room) Photo by Alexandre Souetre. Model: Alana Schoen; 2. (photo of 3 people in green, blue, and red masks) Photo by Kyle Berzle. Models: Megan GW, Joaquin Pastor, and Alana Schoen; 3. (photo of red veil in the road) Salt – Photo by Kyle Berzle; 4. (all green mask) Photo by Kyle Berzle; 5. (black crown and veil) Photo by Kyle Berzle; 6. (red beaded mask) Photo by Alexandre Souetre; 7. (beaded medical mask) Photo by Alexandre Souetre. Model: Kyle Berzle; 8. (blue beaded mask) Photo by Alexandre Souetre
Suggest a story: VoyageLA is built on recommendations from the community; it's how we uncover hidden gems, so if you or someone you know deserves recognition please let us know here.