Today we'd like to introduce you to Marimoms Natural CBD. Them and their team share their story with us below:
MARIMOMS is comprised of six women with over 20 years of friendship between us. We are moms, wives, sister-friends and each comes from corporate and/or entrepreneurial backgrounds. Helena Berube owns a financial services firm, Nicole Durham is an HR Director, Kimberly Baker is a FinTech Sr. Technical Support Engineer, Cynthia J. Arnold-Webb Processing Expert and Crafting Business owner, Tiffany King owns a Spa and Trellani Giles is a Regional Market Manager in CPG. Collectively we are a powerhouse and dynamic team of driven black women.
Four years ago, we took a much-needed weekend trip. In between dance battles and sips of wine, we talked about the many challenges we faced, our families, the mom's guilt and how we wished finding time to relax wasn't so difficult to do. Ultimately without proper self-care, these things were affecting our health and overall wellness. Finding natural ways to combat that became a top priority. The trip and conversations that followed led us on a path toward discovering self-care regimes with CBD. We each use it for various reasons… to reduce anxiety, migraine relief, sleep aid or to simply relax and we can testify to the benefits we have experienced.
We started the MARIMOMS journey with just one goal… to teach others that self-care is not a luxury, but a necessity! We, as moms, know the pressures of everyday life that can take a toll on both physical and mental wellness. We feel it for ourselves, and we see it in our loved ones. It may be headaches, body aches, chronic illness, anxiety, sleeplessness, or some other manifestation. MARIMOMS (pronounced Merry Moms) offers Natural Hemp-derived alternatives to OTC and prescription drugs for wellness.
We all face challenges, but looking back would you describe it as a relatively smooth road?
The most challenging part of our journey has been creating brand recognition as well as overcoming the stigma that the African American community has with Cannabis and hemp plants. We can't tell you how many times our "aunties" have asked us if we are selling drugs, lol. The answer is no. All MARIMOMS wellness products are made from 100% legal hemp plants and contain less than the legal .3% THC levels. It has become our mission to educate our communities and destigmatize the use of hemp and CBD products as a part of everyday wellness routines. We are also advocates of decriminalizing marijuana in the U.S. which is now legally making so many companies billions while our brothers and sisters are still incarcerated for petty possession charges. On a more personal note, we each feel some level of mom guilt. We all have full-time careers and other passion projects we are pursuing while also working to build the MARIMOMS brand through trade shows and weekend pop-up shops around Atlanta. It's important for us to make sure our children and husbands are never made to feel like they come second to anything. Trying to find balance has not been easy and we don't always achieve it but we are always working towards it. I know most would believe that it would be difficult for six black women to always get along and work well together on a common goal but that has easily been the best part of our journey because we want to see each other win.
As you know, we're big fans of Marimoms Natural CBD. For our readers who might not be as familiar what can you tell them about the brand?
In today's world, many people are searching for a way to improve their physical and mental health. In addition to consistent sleep, exercise and healthy eating, many people are turning to incorporating CBD into their regime. Cannabidiol or CBD is a naturally occurring compound found in the flower of the hemp plant. This compound is the non-psychoactive brother to THC (tetrahydrocannabinol), and through continued research is proving to provide a wide range of health benefits from stress relief to reducing aches and pains. We have partnered with Black Owned Hemp Farmers to curate the highest quality hemp-derived wellness solutions on the market!
MARIMOMS offers seven ways to introduce CBD into your wellness routine.
Tinctures
A tincture is a concentrated herbal extract that's made by soaking herbs in a liquid. Over several weeks, the fluid becomes infused with herbal extracts, and when the herbs are strained out, you get a potent, ingestible tincture. MARIMOMS offers CBD Tincture made using variations of CBD like full-spectrum, broad-spectrum or isolate. They are normally used orally which makes it easy to take especially for people who don't like taking capsules, tablets, or soft gels but still want an effective serving of CBD. We like to take our tinctures in a glass of wine, our morning coffee or tea, added to salad dressing or simply under the tongue. Great for menstrual cramp relief, restful sleep and anxiety relief.
Gummies
Gummies come in a rainbow of flavors, colors, shapes, and concentrations of CBD. Gummies offer a discreet and easy way to ingest CBD. You can add gummies into your routine by making it your choice after dinner or any time of the day. Like our tinctures, we offer gummies in Full Spectrum, Broad Spectrum and Delta 8. Our customers say our gummies help relieve headaches, improve mood and also stimulate the libido.
Skin Care
CBD is a great option for relieving topical conditions or maintaining the condition of your skin. It works by applying the topical directly to the area where needed and supports healthier skin by aiding in moisturizing dry skin, combatting free radicals, and reducing inflammation. We make our own CBD-infused facial and body soap as well as Essential Oil body butters that will leave your skin glowing and hydrated.
Bath Bombs
Take your at-home spa routine to the next level with a MARIMOMS Sweet Revive Rose, Eucalyptus or Powerful Peppermint CBD infused bath bomb for the ultimate mind, body, & soul body-pampering bath experience. The bath bomb delivers an undeniable ambiance of pleasure, and the CBD will in turn, amplify the good vibes. Give it a few minutes, let your pores slowly ingest the cannabinoids, and settle in for a relaxing, relieving, and even euphoric bathing experience.
Relief Rubs
MARIMOMS CBD Relief rubs are an extremely effective method to provide relief to your aches and pains. They are formulated to be applied topically to the problem area to reduce soreness, tension, and discomfort. This is an easy way to incorporate into your daily routine especially if you work out often or have chronic pain.
Pure Passion Intimate Oil
Enhance your intimacy. Our Pure Passion Intimate Oil aids relaxation and pleasure, while moisturizing delicate skin, relieving discomfort and lifting your mood. The fun has just begun.
Smokables
CBD inhalation offers the most effective route of delivery. This means that the benefits of smoking CBD can be felt almost immediately after use. If smoking is your preferred route of delivery when it comes to your daily dose of CBD; MARIMOMS
CBD and Delta 8 pre-rolls allow you to smoke the raw hemp plant itself with no ingredients added.
We want the world to know that MARIMOMS is a Natural CBD brand by black women for everyone. It's time to normalize self-care, and our wellness line offers several different ways to help you get the balance you deserve.
Risk taking is a topic that people have widely differing views on – we'd love to hear your thoughts.
There are 6 MARIMOMS, between us there are over a dozen children. We also have our husbands and other full-time careers or businesses that we are fully invested in. We are 100% self-funded and have entered into an industry that is somewhat taboo and underrepresented by black women. Risky? Yes! We truly believe in our brand and our mission to help our community find balance and relief without the side effects of OTC drugs. Our mission is clear and we are aligned to a goal of building generational wealth for our families. We passionately believe that God helps those who help themselves, so we grind. We are each other's accountability partners and yes, we have made several mistakes on this journey towards building our brand and our business but when we mess up, we fess up and figure out how to make it right together. We feel immensely blessed to have the favor of the Lord and 20-plus years of friendship as the bedrock of MARIMOMS Natural CBD. We are not only building a brand, but we are also starting a self-care Movement. We want women to know it's ok to lay down your cape and love on yourself. Self-care is not selfish. 2021/2022 has been the year of the Black Woman and we are sprinkling our Black Girl Magic on everything we touch! Join the MARI MOVEMENT!
Pricing:
Bath Bombs $10
Full Spectrum Gummies $25
Premium CBD Pre-rolls $10
Premium Delta 8 Pre-rolls $13
All Packages are on Sale! $5 Tincture with the purchase of a package
Contact Info: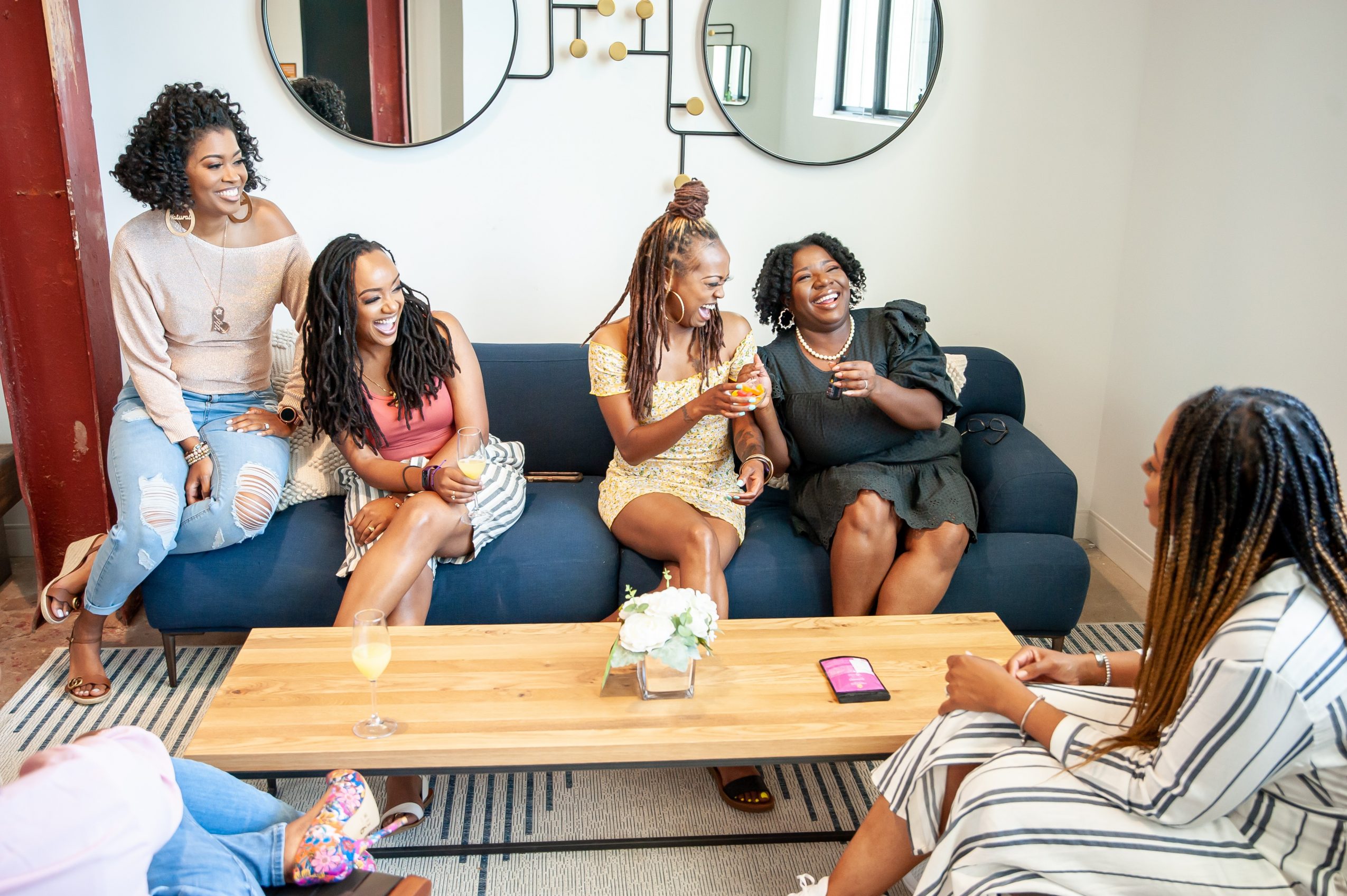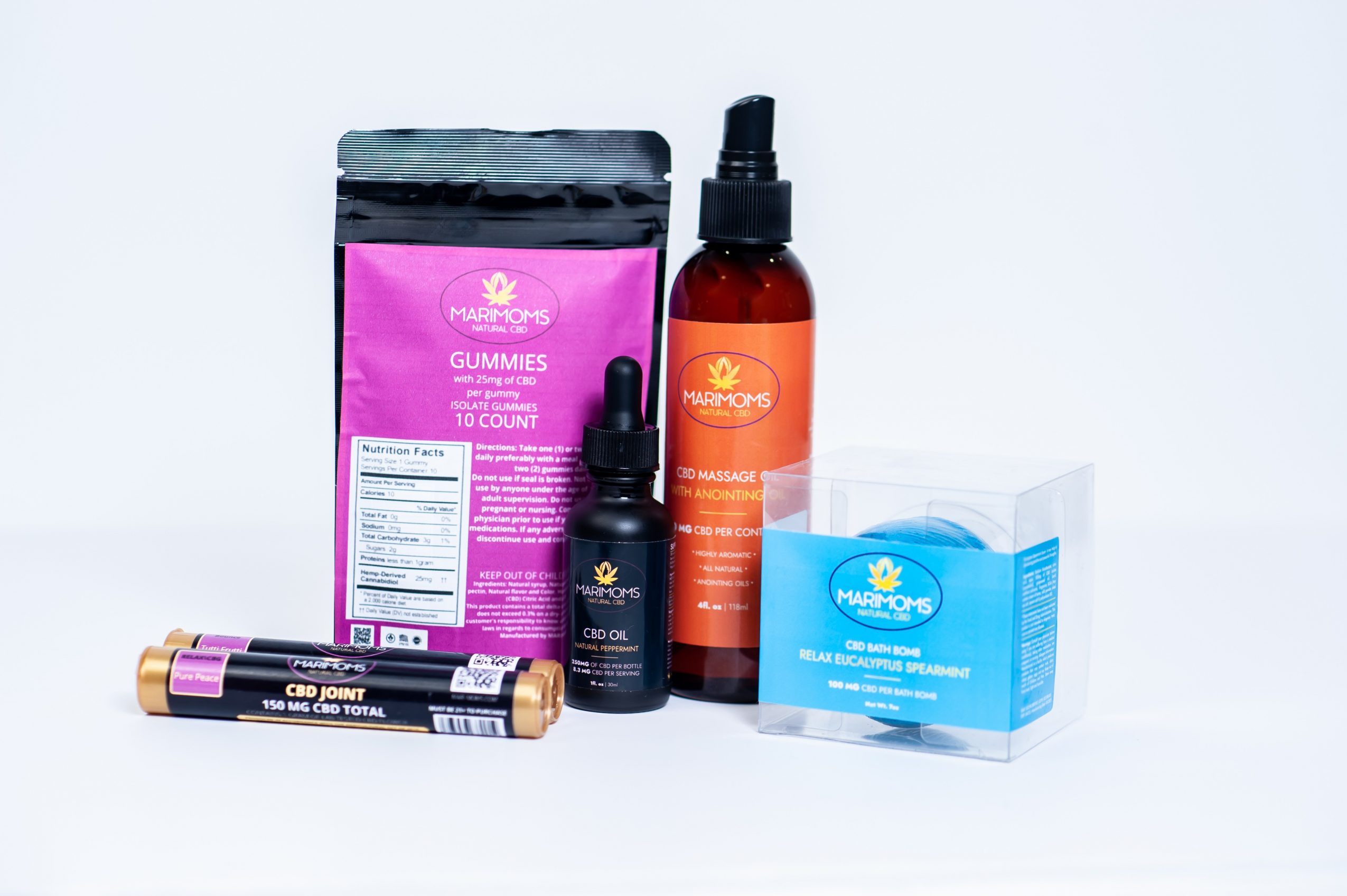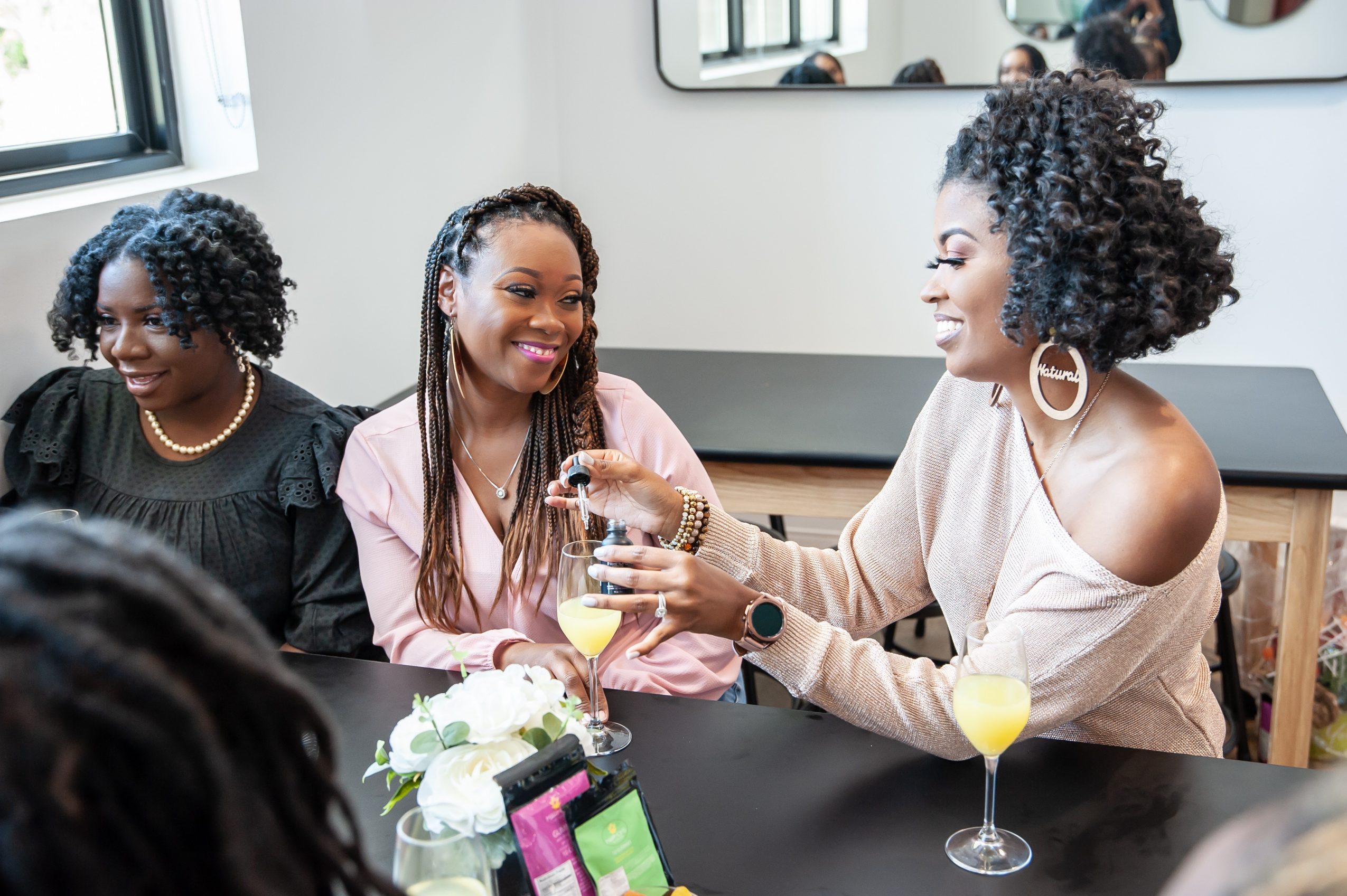 Image Credits
ENIN JZAR
Suggest a Story:
 VoyageLA is built on recommendations from the community; it's how we uncover hidden gems, so if you or someone you know deserves recognition please let us know 
here.