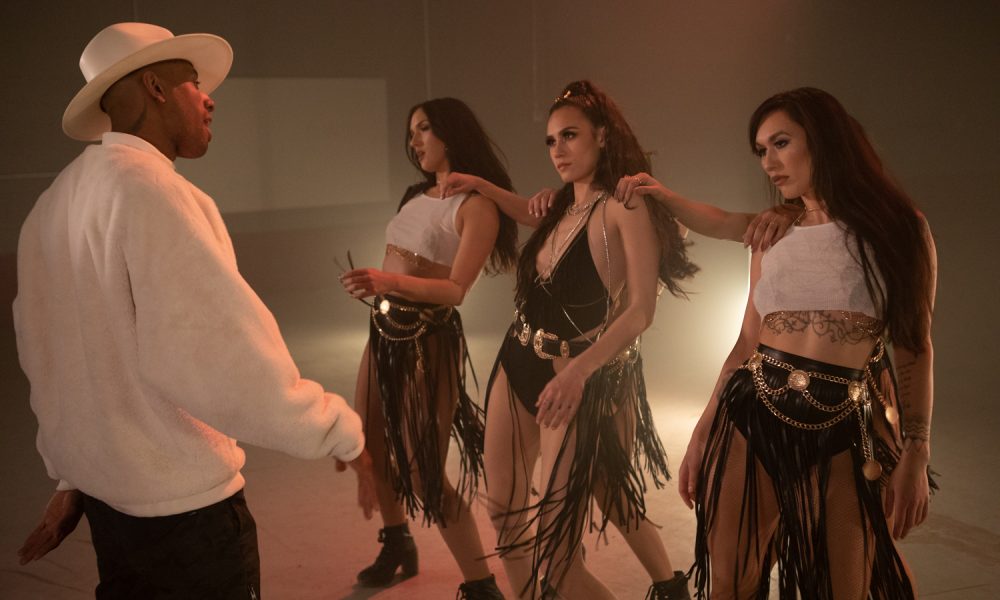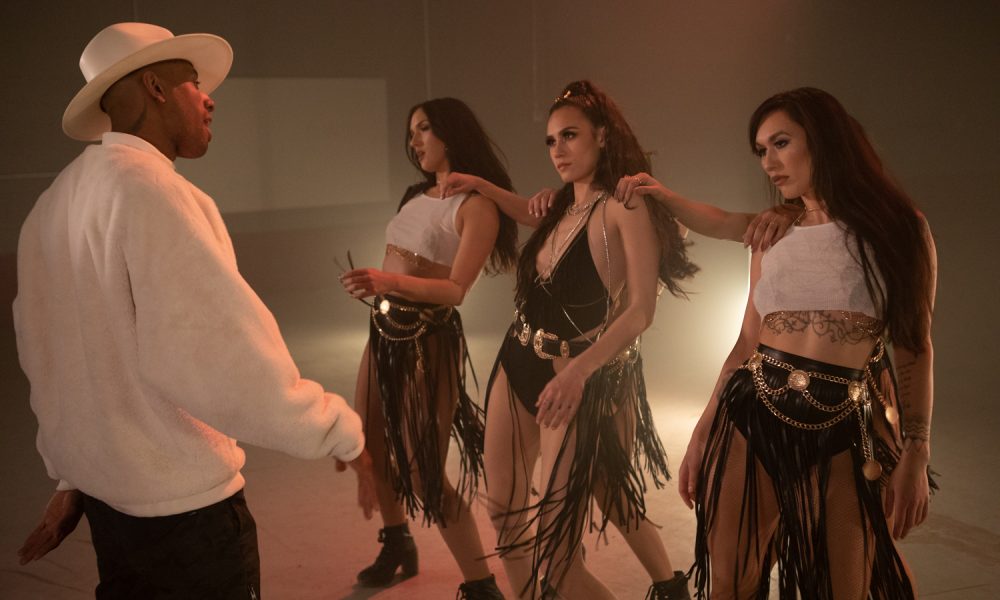 Today we'd like to introduce you to LX.
So, before we jump into specific questions, why don't you give us some details about you and your story.
Thanks so much for having me! I'm a performing/recording artist from Las Vegas, Nevada. Growing up, I'd watch my mother sing on stage every Sunday at our church and she inspired me to join the youth choir. I was seven years old when I had my first solo and that's where I fell in love with the stage. I sang for a Christmas cantata with a 60 piece adult choir behind me. It was the most incredible feeling in the world and I craved more.
My parents put me in vocal lessons with Greg Enriquez, who studied under Seth Riggs. I learned all about vocal technique. I met my artist development coach, Rodney Alejandro when I was 11 years old. Overall, he taught me how to be an artist, everything from stage presence, recording, songwriting, interviews, and more. He was good friends with Raven Symone and she invited me to perform at the Arizona State Fair with her. Funny story… I was supposed to open for her, but the venue didn't want an opener. So I flew all the way out there thinking I wasn't going to perform. She was kind enough to stop her whole show to bring me out to sing one of my original songs! I also ended the show with her and her dancers singing "Double Dutch Bus." I am forever grateful for Raven and all she did for me that day.
I teamed up with one of the biggest radio stations here in Vegas 98.5 KLUC for several summer shows. I shared the stage with artists like The Wanted, Karmin, Cody Simpson, Iyaz, and Mindless Behavior. I also challenged one of their dj's, Chet Buchanan, during Toy Drive, which is their biggest fundraiser during the holidays in hopes to raise money and bike donations for kids in the area. I told him if I raised a certain amount of bikes, he'd have to sing with me. He didn't want to sing so instead he offered to play one of my songs on the radio! I was determined at that point and raised more than expected. In return, he played my cover of "Girls Just Wanna Have Fun" every morning that following week. My middle school choir class listened to it every morning that week before starting class.
During middle school, I was very involved in charity work. I became the Youth Ambassador for the Children's Miracle Network. I would visit kids in the hospital and sing to them. I also delivered pancakes for IHOP's National Pancake Day. There's nothing more special than putting a smile on those kid's faces. I also started a campaign in 8th grade called "Breakup with Makeup" in support of natural beauty. Every Wednesday my friends and I would wear shirts saying "Breakup with Makeup" and would show up to school with no makeup. After a couple of weeks, I had tons of students, teachers, faculty members, and even boys who didn't wear makeup asking for shirts. I raised attention from the local news stations and they brought me onto The Morning Blend to talk about my campaign. I still feel society has brainwashed young girls into thinking they NEED makeup to look beautiful and that's not the case at all. If you're a young girl reading this right now feeling that way, please don't hesitate to reach out to me. I'd love to talk to you and be your hype woman!
After I graduated high school, my parents encouraged me to go to college out of state. So of course, I wanted to move to LA for music. I attended Loyola Marymount University for one year and realized this was not for me. I loved the school and social life, but their music program was strictly classical. I transferred to Musicians Institute right on Hollywood Boulevard that summer. That was one of the best decisions of my entire life. I loved learning all about music plus I never had to write an essay again! In Vegas, I always wanted to find a group of peers who had the same love of music as me, so once I got to MI my life was changed. Instead of partying on the weekends and going out to clubs, we would go to someone's apartment and jam out all night.
Throughout college, I was part of GRAMMY U, which is the GRAMMY Foundation's college program. They host exclusive events just for college students in the area. I attended several sound-checks and Q&A's with major label artists, but my favorite event was a panel on touring. My friend and co-writer, Crysta Bryan, and I noticed the man sitting in front of us was filming two out of the three panelists. We figured instead of rushing the stage after the event to talk to the main panelists like everyone else, we decided to strike up a conversation with the man in front of us. Thankfully we did because he ended up being the Head of Operations for Jammcard. Elmo Lovano was one of the panelists that night and he is the founder of Jammcard, which is an exclusive networking app for professional musicians. After my pitch to Jack Piatt, the Head of Operations, he said they were looking for an intern and invited me to their JammJam the next night. I had no clue what I was getting myself into, but I went to the studio after school the next day. Turns out I would be shadowing Elmo and helping him with anything he needed. The Jammcard team was impressed with me and welcomed me onto their team that night.
Elmo Lovano and the Jammcard team have been amazing to me. I had the opportunity to network and befriend the best of the best in the industry. Every month Jammcard hosts JammJam's which are exclusive jam sessions for the musicians on the app. The JammJam's have been hosted at some pretty iconic venues such as Tower Records, Capitol Records, The Sayer's Club, and NAMM to name a few. I've met some awesome headliners such as Quincy Jones, George Clinton and the original members of Parliament-Funkadelic, Robin Thicke, Judith Hill, and so many more. I'm praying that after COVID, we can figure out a way to safely have the JammJam's because those were some of my favorite nights in LA.
After a month of joining the Jammcard team, I was invited to sing backgrounds for "Despacito" with Luis Fonsi, Victor Manuelle, Bomba Estereo, and Diplo at the 2017 Latin GRAMMY's at the MGM Grand Arena in my hometown! Performing at the MGM Grand Arena was definitely on my bucket list, but I never thought it would be for one of the biggest Latin songs in history. That night, "Despacito" won 4 GRAMMY's and we closed out the show. Best 5 minutes of my life for sure. Next goal is to headline the MGM Grand Arena myself.
About a year later, I was offered a residency at Downtown Disney in Anaheim, California. My guitarist, Bhargav Choudhury, and I performed a 4-hour acoustic set. I met some awesome fans at Disney who are still my friends today. I am forever grateful for the experience I had at Disney. Unfortunately, I had to stop performing once COVID hit.
The quarantine has been terrible in so many ways, but at the same time, it's been absolutely wonderful. As the whole world stopped, I was able to focus on new music and concepts for my new music videos. I'm gearing up for a big 2021! Hopefully, I can get back onstage and start traveling again.
Overall, has it been relatively smooth? If not, what were some of the struggles along the way?
The biggest challenge I've had to overcome were discovering myself as an artist. I always listened to other's opinions of what to sing and what to wear, but now I have a clear direction of who I am as an artist. Also, this business is super tough and always changing. Consistency has been something I've had to constantly work on. I'm still working on it to this day.
Can you give our readers some background on your music?
I'm a solo pop artist who loves to dance. My music is an audio diary of my life. I always try to write songs my fans can relate to.
I'm most proud of building a strong foundation and team. I would not be where I am today without my amazing team.
What sets me apart from others are my vocals, athleticism, and personality.
What is "success" or "successful" for you?
I'm a big believer in "progress is happiness." I have a very detailed plan for my future and massive goals, but I will never achieve those goals without the small wins. I would love to win GRAMMY's and have the world know my name, but honestly as long as I'm making a living doing what I love, that is success to me. The plaques on the wall and awards on the shelf are just very big bonuses.
Contact Info:
Image Credit:
Wally Carnate
Suggest a story: VoyageLA is built on recommendations from the community; it's how we uncover hidden gems, so if you or someone you know deserves recognition please let us know here.