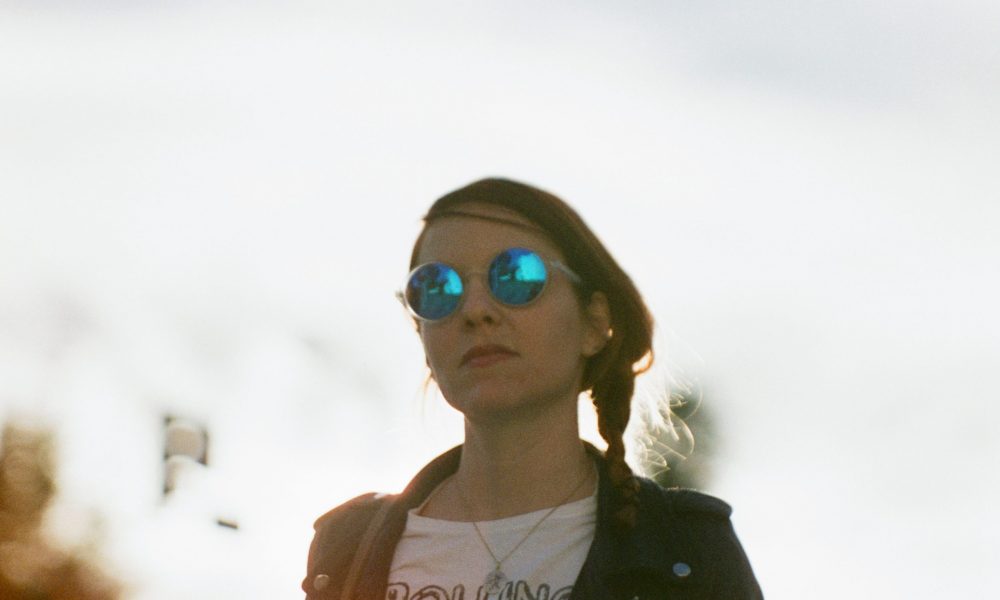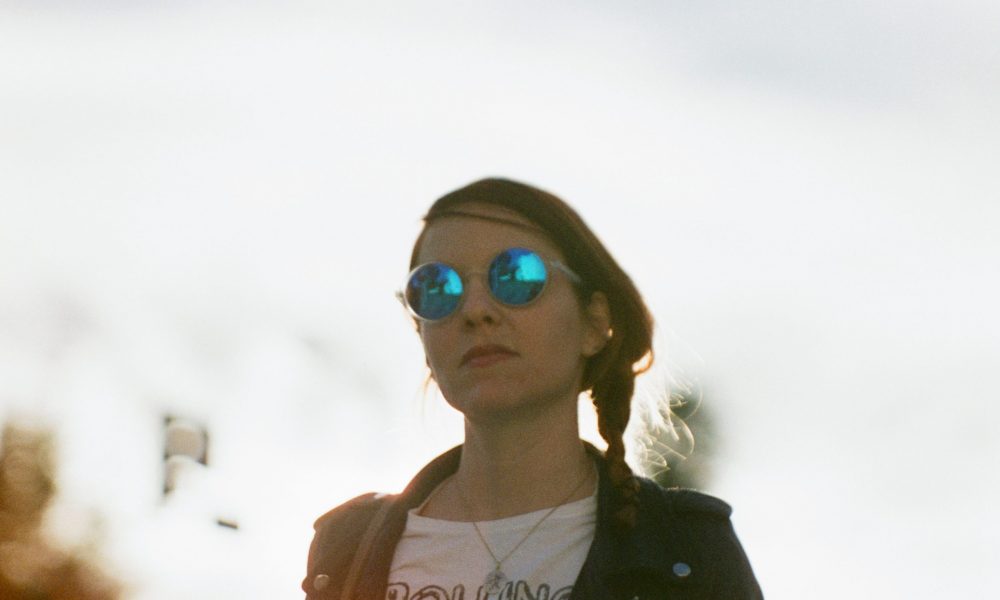 Today we'd like to introduce you to Ludovica Isidori.
Ludovica, please share your story with us. How did you get to where you are today?
I have always loved movies. I still remember when I went to the movie theater to watch "Farewell, my concubine" with my mother. I was about 6 or 7 years old.
But, I can say that I stumbled upon film-making – and cinematography in particular – almost by accident.
I was attending my Master degree in Milano and I was dating a guy who wanted to become a writer/director. He used to write and direct lots of low budget projetcs, leaving the position "behind the camera" open. So, I took it, because it was available and because I didn't know what to expected and I was excited by the challenge.
I loved it right away – being creative and effective, being constantly focused and proactive, but without being under the spot light felt like the place I wanted to be.
But that wasn't quite being a DP; that was more "playing DP" with friends, shooting no budget projects for fun during weekends.
Then one year, almost accidentally, I visited a friend in Los Angeles and she brought me to her school, the American Film Institute. It was a workshop day and the class was shooting a scene on a sound stage. It blew my mind. They were using 35mm cameras and they were lighting with units I have never seen before… it was an actual movie set on a proper scale.
I loved it and I decided to apply, without telling anyone.
I am still not 100% sure how or why, but I was selected and a year later I was in Los Angeles, attending an MFA in Cinematography at AFI.
Those were the 2 hardest years of my life. AFI breaks you into pieces without apologizing and challenges you to a level I have never experienced before. And if you survive that, then you know you can survive anything – at least, anything related to wanting to become a filmmaker.
But AFI also gives you some awesome friends that will have your back (and crew for you) in the following years, people who will share and understand your struggle, individuals ready to hold you up when work gets slow and your self-esteem with it.
Most important, AFI made me a DP, not only by teaching me the technical and creative basis of it but allowing me to discover and fully understand what a DP does (and how much I loved it.)
I officially graduated in December 2013 and since then I have been DPing lots of student movies, low budget projects, music videos, shorts, docs, branded content, etc…
Every shoot taught me something and every filmmaker I worked with made me a stronger, finer DP… and today, not I only am about to shoot my second feature, but I have a roster of extremely talented directors I consistently work with…. and, I love my job more and more every day.
Overall, has it been relatively smooth? If not, what were some of the struggles along the way?
I think I answered that in my previous paragraph.
AFI was a struggle because I didn't have the knowledge most of my fellow had at the time. I ha dot catch up very quickly, I didn't have the technical skills and, even if my visual language was fueled by the history of photography and cinema I studied at school, my actual visual vocabulary was raw, unpolished and undeveloped.
Los Angeles was a struggle, because it is 18 hours away from where I am from, because it speaks another language (actually, two), because I didn't know anyone (my friend left to go back to Spain the day after I arrived), and also because LA is a very complex place, that feels like an airport most of the time, with people constantly on the move, where time doesn't pass and then it's gone, where no matter how young you are, you're already too old to be successful and where a lot of people find being politically correct more valuable than being honest and direct…
To clarify, I also believe that LA has many things to offer, is a very open-minded place, full of extraordinary artists and human being and where your needs can be fulfilled 24/7 if you are active and determined.
Leaving my family so far away was a struggle because my parents are growing older and living in LA means being constantly aware that if something terrible happens, by the time I am back home it might be too late. It also means that I see my nieces growing by looking at their IG and only hugging them once or twice a year.
Starting to consider myself a DP has been a struggle, because I was coming from a place of insecurity, is definitely not the best fellow of my year.. and it could still be hard, at times, to find the balance between self-confidence, arrogance and the world; trying not to compare myself to every other DP who went through AFI, trying to believe in my path as my own and unique one, whether it takes one year or a few to get to "the Stardust".
Staying true to the stories, I want to tell (and the one I don't want to tell, even if they could be profitable or the right "career" move); looking at my bank account and not being particularly happy, but knowing that next month is definitely going to be better or that I don't need a new car anyway, but I really want to work on that movie, even if it's for pennies, because I have access to an incredible tool (cinema) that gives exposure to stories and topics that matter.
It's a struggle sometimes not to be able to schedule a vacation. because flexibility is a very important quality in a freelance filmmaker, but also reminding myself the importance of boundaries between work time and personal time, and the need to make time for myself and my loved ones.
And it's a struggle not to know what's going to happen next and whether or not the movie I am shooting is the one that is going to improve my career forever…
But this is the life I choose, the work I love and I accept all the struggles, day after day because I have the privilege of being able to do it and the support of a wonderful community of artists that have made me a better human being.
Alright – so let's talk business. Tell us about being a Freelance Cinematographer – what should we know?
I am a freelance cinematographer and I shoot movies, documentaries, music video, interviews, branded content. I am in charge of camera and lighting, which means a few things.
On one side, I am in charge of camera, lighting and gripping crew; on set, I am the leader of a group of people who sets the lights, shapes the light, create intricate rigs and mounting option for a camera to be on a car, on a dolly or on a jib. I also "overlook" the camera departments.
On another side, I am the director's right hand, colleague, partner, friend, support and – at times – therapist 😉
(just kidding).
I read the script and sometimes give the director notes; I discuss with her (95% of the directors I work with are women) shots, mood, colors, the tone of the movie based on the themes of the story. We create a narrative, visual vocabulary for the movie; we analyze and understand the characters and how to highlight their characteristics through the use of color, camera moves, pace, rhythm, etc.
I don't know what makes me unique – you should ask my directors…but I love stories, telling stories, reading stories, analyzing them.
I love to be focus and to spend 12 hours a day working, moving fast, keeping a sharp mind, my eyes open and my intuition on. I love human being and I find magical observing them from behind the camera while recreating emotions and experiences.
I love having and being a trustworthy partner; when I work on a project I commit 150% of my time and my passion and I have the director's back, at any given point. I love discussing with people who are more clever and more educated than myself; I love confronting ideas, finding middle grounds when coming from opposite opinions. I love making art and creating something meaningful through a collaborative process. I adore human intellect and how it can evolve by being exposed and challenged by others. I value being reliable at work, being present, supportive, focus, and zero excuses.
Any shoutouts? Who else deserves credit in this story – who has played a meaningful role?
Every single artist I have worked with has helped me shape who I am and how attentive I am as a DP.
My mother and my family deserve the credit of pushing me to become a better person, to set high goals and expectations for myself, to keep trying, even when terrified or uncertain, to persevere and endure, and to keep pushing myself and others, paying attention not to hurt others intentionally.
My husband Nich, who has been extremely patient, supportive and who has shared with me this journey into filmmaking, while being himself a Steadicam operator and a DP. He has helped me become a better DP by being on set and working with me, when I couldn't afford his skills, by making me laugh when things got harder and by asking me to never set for low quality or inaccurate filmmaking.
Contact Info:
Website: www.ludovicaisidori.com
Email: ludovica.isidori@gmail.com
Instagram: ludovicaisidori
Facebook: ludovica Isidori
Other: IMDB: ludovica Isidori

Image Credit:
@Ashly Covington, @Nich Musco, @Micheal Wild
Getting in touch: VoyageLA is built on recommendations from the community; it's how we uncover hidden gems, so if you know someone who deserves recognition please let us know here.