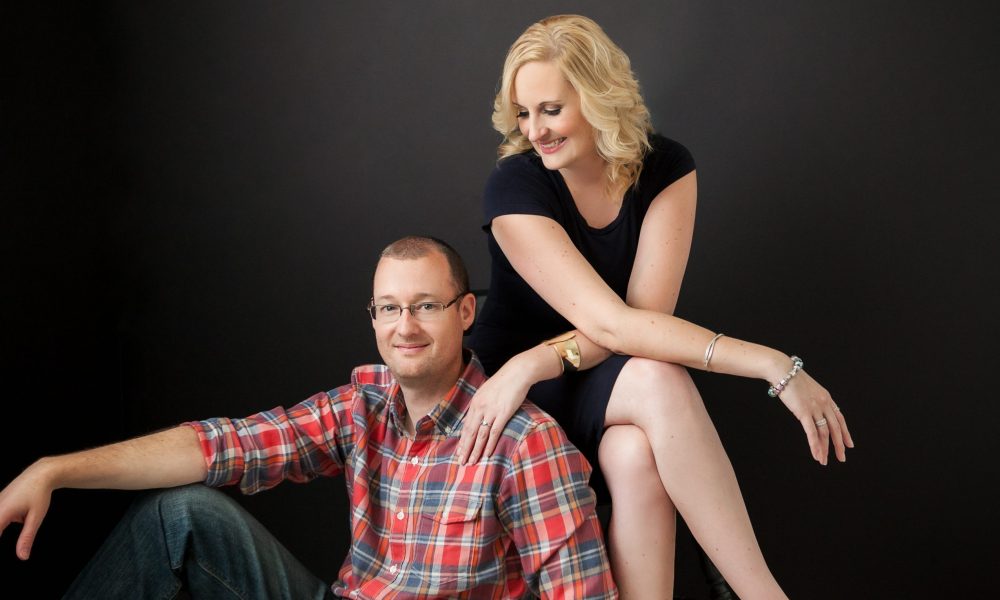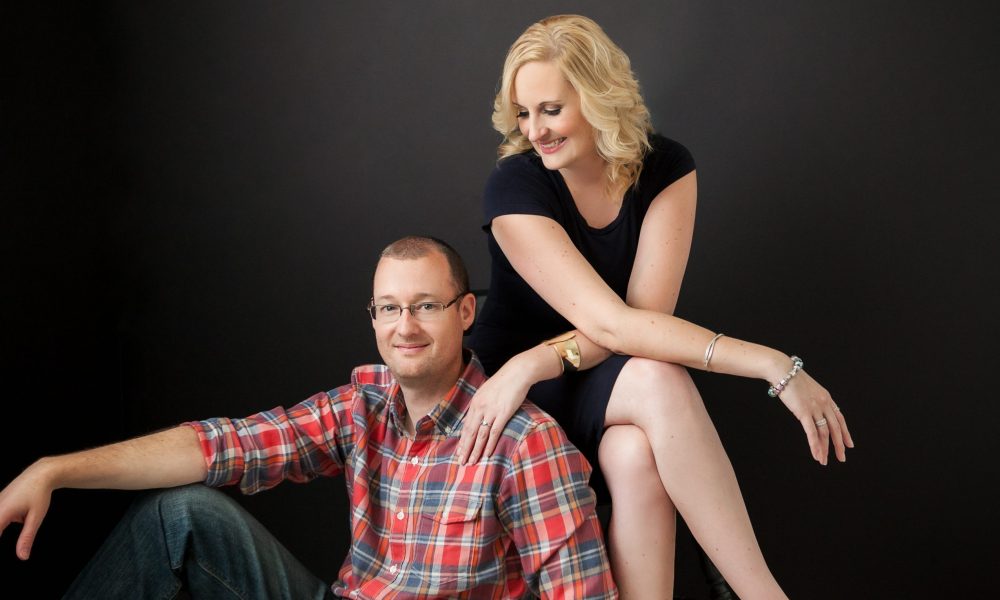 Today we'd like to introduce you to Lindsay and Brian Schlick.
As a kid, Lindsay Schlick grew up in the Ribble Valley, Lancashire, and quickly became the creative soul among a family of accountants. By age 15, she knew she wanted to pursue photography, and she chose her first big adventure: photography school.
Lindsay's insatiable love for learning ensured she would get the most from her education and continue to grow with each client and each new experience. By the time she landed a job as a photographer aboard Princess Cruises, her next big adventure found her: videographer and sarcastic softie Brian Schlick from The Bay Area. After earning a communications degree in digital video, he joined Princess Cruises to see the world. By the time he arrived in Ketchikan, Alaska, fate had stepped in.
Brian and Lindsay met in the snowy Alaskan town, and within a couple of years, they tied the knot on the open sea in Mexico. They didn't know it then, as they sipped gin and craft beer from coast to coast, but the beginning of SchlickArt was slowly making its way into Lindsay's heart.
With the mind of a businesswoman, Lindsay began to conceive a different kind of photography business. In her vision, stepping in front of the camera could be an empowering experience that gave her clients more than just a photograph — it would give people a new way of seeing themselves. With an eye for seeing the beauty in life and in others, Lindsay could use the camera to spread beauty.
As soon as Lindsay shared that vision with Brian, he was all in. While Lindsay built up the photography side of the business, Brian climbed the ladder at the Princess Cruises headquarters in Santa Clarita, where he would eventually oversee all the onboard video teams for the cruise liner.
As the Schlicks looked for ways to plant roots in their new community, a group of young professionals invited Brian and Lindsay to attend a mixer for the Santa Clarita chapter of Junior Chamber International. They were immediately hooked. Volunteering led to more volunteering, as well as new lifelong friends, business and opportunities.
Soon, Lindsay had taken a leadership position on the board of Single Mothers Outreach, a Santa Clarita-based nonprofit that served local single-parent families, and they had figured out how to fill a need in the local non-profit community. By volunteering their services to shoot charity fundraisers, the Schlicks were able to increase exposure, publicity and, therefore, fundraising efforts, for Santa Clarita's charities — a service they still offer today.
While they kept up their volunteer efforts, Lindsay's photography business was steadily growing, too. By delivering her signature SchlickArt style, alongside superior customer service, Lindsay had developed a fast reputation for being the best photographer in Santa Clarita, especially when it comes to headshots, boudoir, glamour and more. Their first few years in business were strong, and by the time they entered year five, it was time to introduce a full-scale video service to small businesses in Santa Clarita, another need they had noticed as they grew.
In 2016, Brian launched Business Video Sessions, a complete package for business video, and the following year, he rolled out a Video Networking group, as well as a Custom Video Subscription. The video department took off quickly, as many small and large businesses in Santa Clarita needed access to video that could take their marketing to the next level.
Immediately, Brian booked shoots with top businesses in the area and has continued to see growth as the department develops and evolves. His expertise in storytelling an unique approach to business video has captured the power of video marketing for the Santa Clarita community.
As they approach their seventh year in business, Brian and Lindsay are busy volunteering, creating new products and services, and enjoying their new home in Valencia. Their business is growing with their community, and SchlickArt shows no signs of slowing down.
We're always bombarded by how great it is to pursue your passion, etc. – but we've spoken with enough people to know that it's not always easy. Overall, would you say things have been easy for you?
In the beginning, our biggest struggle was just to find clients. We wanted to create a luxury experience, and we needed the opportunity to show people how that's different than your standard family portrait at the mall. But we didn't have a name for ourselves or any connections. That's when we started looking for ways to get involved. Volunteering has been one of the best ways for us to meet people, and by offering to serve the community, the community has shown its support to us in return.
We also prioritized customer service, so each new client we had turned into a client for life. That was huge for us. We wanted our clients to have an experience, all the way from booking to discussing their vision to the shoot and the final product. One of the best things we did to make sure the customer experience was stellar and consistent was create our policies and procedures. We wrote down everything we wanted to do and deliver to the client, and to this day, we take them very seriously. We are constantly updating them to make sure they are growing with our business.
As we continued to grow our business, one of the biggest struggles was just learning to transition from being the specialist (i.e., the photographer, the videographer, etc.) to the business owner. We had to think differently about everything, including money. We had to learn our own worth and get comfortable charging the prices of luxury photography and video studio, which was tough at first. Pricing is a battle for most new business owners, and we played around with ours until we found a range we felt honored our value and our customers.
We'd love to hear more about your business.
SchlickArt started in March 2012 with the simple idea that empowerment creates a kind of beauty and authenticity that shines through every camera lens. Built on a philosophy — rather than a product, service or person — SchlickArt has rapidly evolved into a boutique studio in Valencia, meeting photo and video portraiture needs as diverse as the community we capture. It's the desire to take care of you, the client, that drives us.
The camera is an intimidating reflection for any of us. Our simple goal is to act as the translator between you and that lens, taking all the insecurity, thinking and self-analysis out of the conversation. We'll be silly, real, open, patient — whatever you need — because we are determined to make the experience of seeing yourself the way you are as fun and empowering as possible. Yes, we said FUN.
We approach every Signature SchlickArt session with a coaching process that takes you out of your own head, leaving you with nothing else to do but be yourself. Every SchlickArt session includes easy-to-follow direction in posing; the glowing effect of a natural light style; and ultimately, the promise of authentic, story-driven photography and video that foster empowerment and growth.
If we have any say in it, SchlickArt will be the most flattering and authentic mirror you've looked into in years. No matter what we're doing for you — headshots, boudoir, business videos, legacy videos, women's pampering shoots and more — we approach every session with the same conviction: If you feel great when you're with us, your best self will demand to be captured.
Our Services:
We are a full-scale boutique photography and video studio that offers a luxury experience and superior quality. In terms of photography, we offer in-studio headshots, on location headshots, professional portraits, boudoir, glamour, engagements, weddings, maternity, newborn, family, and more. For video, we offer marketing video and legacy video, which is a unique opportunity to tell your story and be pampered from head to toe in our Signature SchlickArt Experience.
We specialize in photography and video, as well as best visual marketing practices. For photography, we take a natural-light approach, and we specialize in custom posing instruction and authentic expressions. For video, we specialize in storytelling and helping you capture your "why" in a compelling format with expert quality.
Most Proud Of:
We're most proud that we've been able to build a business that not only serves others well but also allows us to create the life we want. We get to work together and build something side by side. We bought our first house last year, and we just got a cat names Eleven. We live in a gorgeous community and have formed lifelong friendships with so many people who feel like family to us. This is our home, and our business helped us create that.
What were you like growing up?
From her romantic, natural-light style of portraiture to the way she seeks good food, good people and meaningful experiences at every turn, Lindsay is in love with the beauty of a life lived well. A Northern English lass who grew into a world-traveling creative, Lindsay Schlick sees the everyday beauty of life and love — and she's determined to help you see it, too.
As a kid, Lindsay grew up in the Ribble Valley, Lancashire, and quickly became the creative soul among a family of accountants. By age 15, she knew she wanted to pursue photography, and she chose her first big adventure: photography school. Lindsay's insatiable love for learning ensured she would get the most from her education and continue to grow with each client and each new experience.
With an eye for stunningly crisp visuals and a knack for piecing together compelling stories, Brian Schlick adds vision to narrative, and laughter to the everyday. A NorCal boy with a love of beer, video and his wife, Brian Schlick finds fun and humor in every situation — even if he has to create it himself.
Before the Silicon Valley knew it was the Silicon Valley, it claims to fame was Brian Schlick, a sarcastic kid with a secret goofy side, or so he thought. Growing up, he loved the Giants and the Niners chose potato chips over chocolate, and never minded his allergy to kiwis.
Being raised by fun-loving parents taught Brian a deep-rooted sense of adventure, and soon he set out to see the world. California State University, Sacramento, was his first stop, where he earned a communications degree in digital video and set the stage for his career.
Contact Info:
Image Credit:
Stark Social
Getting in touch: VoyageLA is built on recommendations from the community; it's how we uncover hidden gems, so if you know someone who deserves recognition please let us know here.