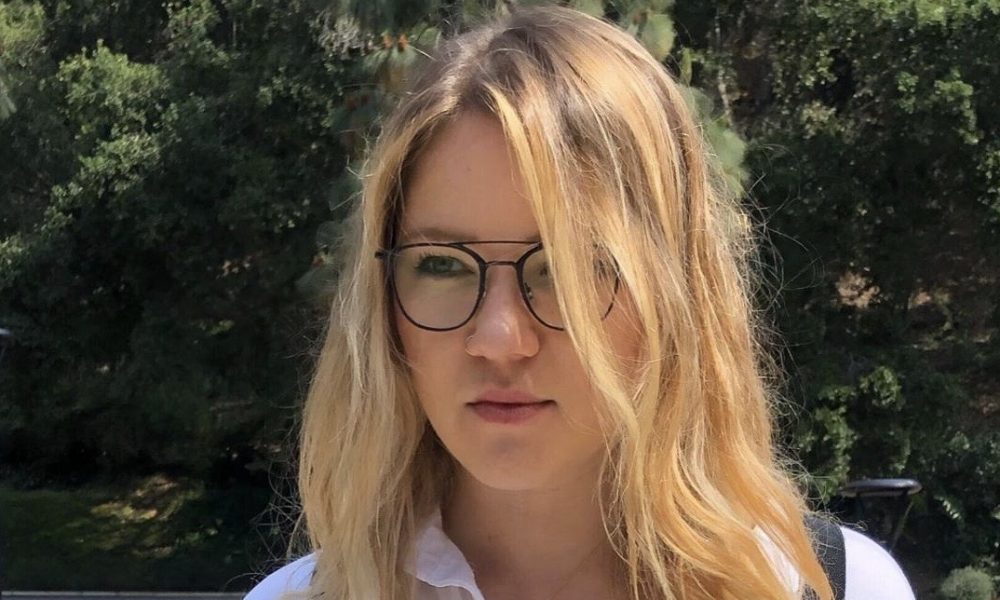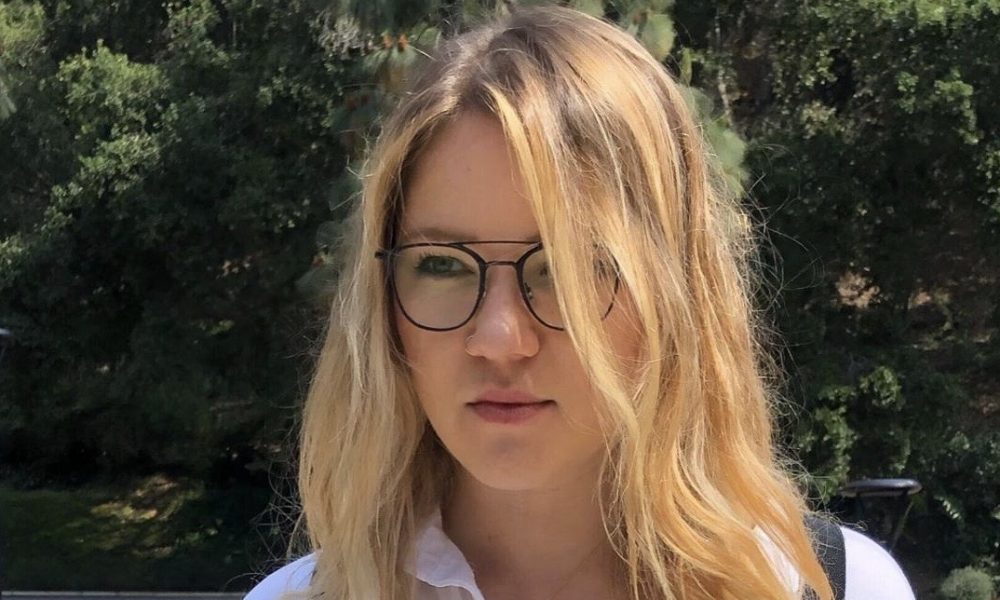 Today we'd like to introduce you to Lena Murisier.
Thanks for sharing your story with us Lena. So, let's start at the beginning and we can move on from there.
It all started in Switzerland, where I'm from. I worked in the most established Advertising Agency in Switzerland as a Key Account Manager for national and international brands. It was a fascinating job that revolved around storytelling and selling, which is exactly what I do today. I tell stories for a living.
Before that, I worked front desks in various hotels (from 4 to 5 stars), and that too fed me with stories — some funny, some really creepy — as so many clients talk to you as if you were their friend or sometimes psychologist.
Being from Switzerland, I only discovered what a screenwriter is and what a screenwriter does when I started doing research. It was like a revelation: finally, my love for Television/Films, and my love for writing could combine.
In 2018, representatives of the New York Film Academy (NYFA) came to Switzerland to present the school and their programs. I went early, found a seat front row, and watched the room fill up by the seconds. There weren't even enough seats for everybody, people sat on the floor to listen to what the representative had to say. I was amazed to realize that, even in Switzerland where creativity isn't always encouraged and is often seen as a "hobby" more than an actual job, so many people were creatives or wanted to be. I walked out of the room after the presentation and decided I was going to give it a serious shot. By then, I had educated myself on screenwriting, watching masterclasses, reading hundreds of features and pilot.
I first applied for NYFA's workshop program in filmmaking. I figured it would be a great test, see if I like the school, learn camera work, and how to direct actors.
Late 2018, I flew to L.A to start my dream. It all made sense. I mean, I grew up with Charlie Chaplin's granddaughter as my neighbor, of course, it made sense!
During this workshop, I created five short movies and shot on the Universal backlot many times. It was a great experience that led me to do the One-Year Screenwriting program at NYFA.
I graduated in September 2019. Immediately as I graduated, I had a very serious plan and strategy. Shortly after, two companies bid over my TV series Bonnie & Bonnie. Crazy, right? I had just graduated and it was all happening. I signed a production deal with Disrupting Influence and Rough Diamond Productions in February 2020. Shortly after, I pitched a documentary on LGBTQ churches and Picture Lock Entertainment optioned it right away. Right now, I'm in the midst of signing another option for an LGBTQ rom-com. This will be my third optioned/signed project within six months — exciting times!
And you know what the best part is? I fell in love doing all that. And it made me a better creative and frankly, a better person.
Overall, has it been relatively smooth? If not, what were some of the struggles along the way?
Definitely not a smooth road. But I believe we all have had our struggles, and we all still do have struggles. It's part of life. The downs make you enjoy the ups. I believe that society is too obsessed with "happiness", while life is all about the moments. There are great ones and sometimes difficult ones. But our lives are made of moments, make them count.
Before I sound too much like a fortune cookie, let me dig a little more in detail.
I'm a very private person and I don't open up, even to my close friends. So there's a lot I will not share. But one of my biggest challenges has been to come out, finally. I come from Switzerland where gay marriage is still not legal, meanwhile, we cannot adopt one hamster alone because they might get depression from loneliness.
I grew up with no clear representation of who I am and what I felt. I looked around to only find/see straight couples. I felt like I had to be this way and it made me miserable. I spent a big chunk of my life running away from who I am, trying to change, trying to be different, until I finally realized that it was killing me, slowly. — and pretty much wherever you go, there you are.
The journey to acceptance was a long one. And going from accepting myself to loving myself was another long journey. Finally, in 2019, I came out to my whole family and everyone in my life. It's been liberating to live my truth, to embrace my truth, to finally be me, to stop apologizing.
Once I finally lived my truth, that's when my writing flourished. I believe that as creatives, you need to be true to yourself, and when you do, that's when you can finally dig deep into your stories.
Today, I'm extremely proud of who I am and where I am in life and who I have around me and in my life. I'm the best version of myself I've ever been, and I hope that in six months, I'll be an even better version of myself.
We'd love to hear more about your work and what you are currently focused on. What else should we know?
I'm a freelance screenwriter. As we speak, I have a show in pre-production, an optioned documentary that we are pitching to major studios and streaming services and a feature in the midst of getting optioned. All that happened in the span of six months. What's different about me? I guess that I'm proof that there are no rules in terms of how you will make it in the industry. English is not my first language, it's my fourth. I wrote my first script in 2018, I sold my first show and projects late 2019-early 2020. I signed my production deal six months after typing fade out on the first series I've ever written. Since January 2020, my TV pilot Bonnie & Bonnie has been at the top of the RED LIST, showing the 20 top-ranked TV Shows (database from all coverage services and contests). Is it common to have this path? Probably not, but it's possible and you should never settle for less!
On a daily basis, I work on my projects every day. Most of them are in the hands of top Hollywood Producers. In addition, I work on other projects (work-for-hire), and I give consultations for writers out there. My consultations go from helping them have a clear strategy for actual results, to bouncing ideas for their next projects. You can find out more and book my services on www.lenamurisier.com.
I also have been polishing jokes and scripts in the writers' room for the Emmy-Nominated, BAFTA-Winning, BBC Show, Secret Life of Boys, entering its fifth season.
Aside from that, I co-founded a website called www.digitalwritersroom.com where we offer screenwriters the chance to table read their screenplays with established actors that have appeared on Grey's Anatomy, Agents of Shield, Mad Men, Westworld and many more. It's a new service and the response from the creatives out there has been mindblowing. Make sure you follow us on social media and check our website out to book your own table read.
Any shoutouts? Who else deserves credit in this story – who has played a meaningful role?
I love that you're asking this question. Yes. Absolutely. I always quote: alone, you'll go fast. Together, you'll go far.
And even more personally, I'd like to thank my mom for supporting me, believing in me, cheering me up, and reminding me in tough times of who I am and what I can do. I wouldn't be half the person I am today if it wasn't for her. My grandmother, who has helped shape who I am and that I hope, is proud of where I am today and who I am today. My roommate, for being the honest friend she is and taking care of our "in case of a major earthquake" bag.
And finally, the love of my life. You help make me a better person every day. I am beyond proud to call you mine and you amaze me every day. Thank you for being the first person to read my scripts, always, for giving me your honest feedback and for believing in me. This year has been full of blessings, and even with all my professional successes, you are what I am the most proud of.
Pricing:
One hour one-on-one consultation – $50
Table Read Your Screenplay with Established Actors $100 – $200
Coverage/Feedback on your Screenplay $30-40
Contact Info:
Suggest a story: VoyageLA is built on recommendations from the community; it's how we uncover hidden gems, so if you or someone you know deserves recognition please let us know here.