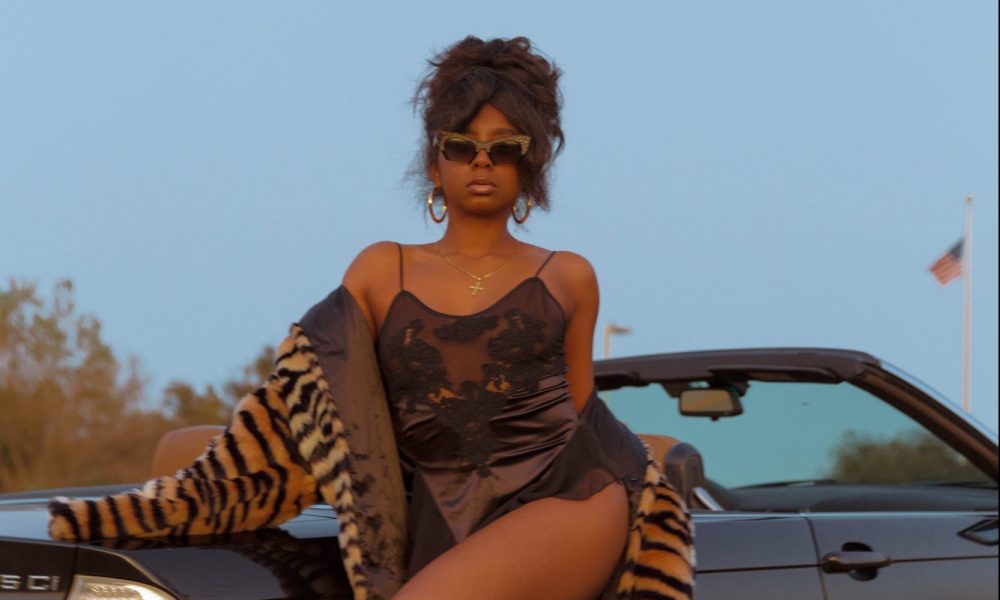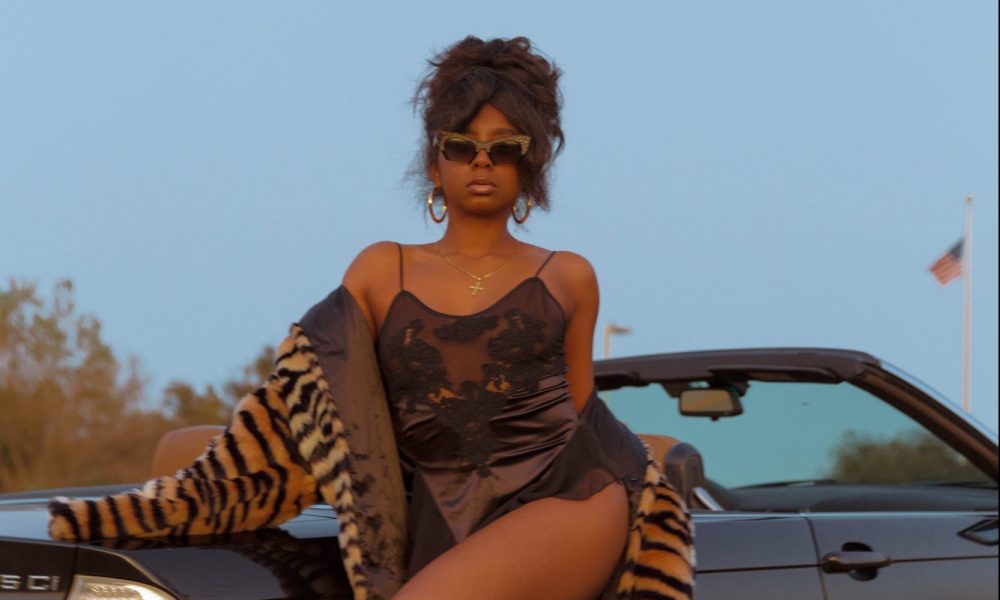 Today we'd like to introduce you to Lelo.
Lelo, can you briefly walk us through your story – how you started and how you got to where you are today.
It seems like rap has always been apart of my life in some way. Whether it be rapping with my friends on three-way calls in the beginning of our high school years to dating/talking to rappers. I was born and raised in Baltimore, where trap music prevails. Listening to Gucci, Boosie, Jeezy, Gotti, etc. seemed to be engrained in our DNA. Even though rap music is deemed violent, it really brings our community together whether it be at a packed house party, after drinking/smoking with friends and that turned into an improv rap cypher, or just hanging in the studio with your people. It just gives a different type of energy.
The first time I ever got on a mic was in my grandmother's basement with my brothers and my cousins while our Uncle recorded us. We tried to make a club banger called "Obama 09" to promote Obama winning the election. It was trash, but he had our support. Fast forward a few years I was rapping with my friends in their home studios just for fun, but I still didn't take it too seriously. After one night of drinking with my cousins, I remember previously bumping my cousin's song and I told him that I wanted to be on the next track. I was joking but wanted to see if he could give me a chance. I remember them telling me no, they wanted to be a trio like the Migos and basically I wasn't serious about it. I really didn't know this would be the fire under my ass that would put me on the journey to be a recording artist, but it did.
I knew if I really wanted to take it to the next level, that my mom would have to be involved. It doesn't matter what industry it is, my mom is a Virgo and she is literally great at any and everything. If she doesn't know it, she will learn it and be the best at it. She's the true definition of a hustler. After spending New Years in Baltimore, she was dropping me back off at BWI to catch a flight back to LA. In route, I asked her to listen to something. I didn't let her know what it was or who it was. I plugged in and let her hear my first recorded song, "The Cut Up". She loved it but wanted to know who it was because we would always talk about different rappers that popped out of nowhere but to her surprise it was me. She was literally shocked because it seemed like this talent came out of nowhere. She first wanted to know why I kept it a secret and I told her that I didn't want to talk to her about being an artist without physical evidence. So she looked at me and asked if I wanted to do this for real. She knew I had something, but told me about the struggles I would face and told me that I would need to be persistent. I told her that this is what I wanted to do and after that it was a go.
My mom put me to the test by booking my first show back in Baltimore to see how I would prepare. At this point, I only had one song recorded and it wasn't out to the public. I mean, I wasn't even out to the public as an artist so this was insane to me, but of course I practiced my ass off. I studied various rappers on stage (female and male), studied music videos, practiced in the mirror, recorded myself on my MacBook to see what I could perfect and called my friends on facetime to watch me perform. I was so nervous before going on stage. Anytime someone would say anything to me, they would literally get the bare minimum back because I was just so focused, but scared of what would happen in a few minutes. When it was my time to come up, literally when the spotlight hit me there was a switch. I wasn't Alesia anymore, I became Lelo. She has control, she has courage, and she didn't have an issue displaying that at all.
After I got off stage, I was ambushed with support even from people I didn't know. I was ecstatic, but after all of that I still felt very nervous because sharing your talent with strangers isn't the hard part. It's sharing your new-found talents with your peers that seem stressful. I was in and out of my head about posting the video and going public because I was so nervous about what people would think and say. I just remember saying "fuck it", uploaded that video and never looked back. It was one of the most liberating feelings in the world because people always think they have you figured out but not me. Even the closest people to me at that time were shook because they had no idea. It was the grand reveal that only a select few could say they were in on.
Has it been a smooth road?
There's always going to be struggles when betting on yourself. Being an artist is not easy and it's not only about the music. You have to learn how to mesh music with business and promote your brand. You need to learn how to make yourself marketable, but you have to do this without losing who you really are. I had to identify what my brand was and how I was going to turn it into a business. This is all new so we're learning but that comes with anything. If you're not learning then you're just not invested because there's always something to learn in whatever you do. The struggles I encounter throughout my journey will just make the payout sweeter.
We'd love to hear more about your work and what you are currently focused on. What else should we know?
I am currently working on my album "Lelo on G.O." I have been working so hard on this album and the majority of the songs are completed but I don't want to rush this process. This is my first body of work and I want to make sure it's perfect from start to finish, no skips. I also have been working with Buzzfeed on a dating segment where I will be picking a date solely based on their outfits which I'm pretty excited about.
In general, I am working on being more versatile as an artist as I don't want to be boxed in one category. I want to be a force to be reckoned with and I am working towards making a bigger imprint within the entertainment industry by spreading my message. When it comes to rapping, I'm known for speaking out for independent women and literally downplaying what a man can do while establishing that a woman can do the same thing if not better. I don't feel any type of way about it because I'm working in a male-dominated industry where women are objectified and belittled all the time. It's only right that I give women a voice where we promote independence, self-worth, and self-love. We don't have to deal with a no-good guy for a come up, we are the come up. We are the bag and I want to make sure it's heard throughout my music.
Is there a characteristic or quality that you feel is essential to success?
The characteristics that I know are most important to my success are the support I receive from my family, friends, and fans as well as how persistent I am. It's really like an endless loop, the more support I receive the more work I want to put out. It makes me feel good knowing that my music makes them feel good. It's positive energy coming from a positive resource both ways.
Contact Info:
Phone: 443-858-3033
Email: lelogang410@gmail.com
Instagram: @lor_lelo
Image Credit:
Photographer: Dustin Stafford @Stafford.studio, Make up artist: Indira Prins @Poppedbyprinsy
Suggest a story: VoyageLA is built on recommendations from the community; it's how we uncover hidden gems, so if you or someone you know deserves recognition please let us know here.