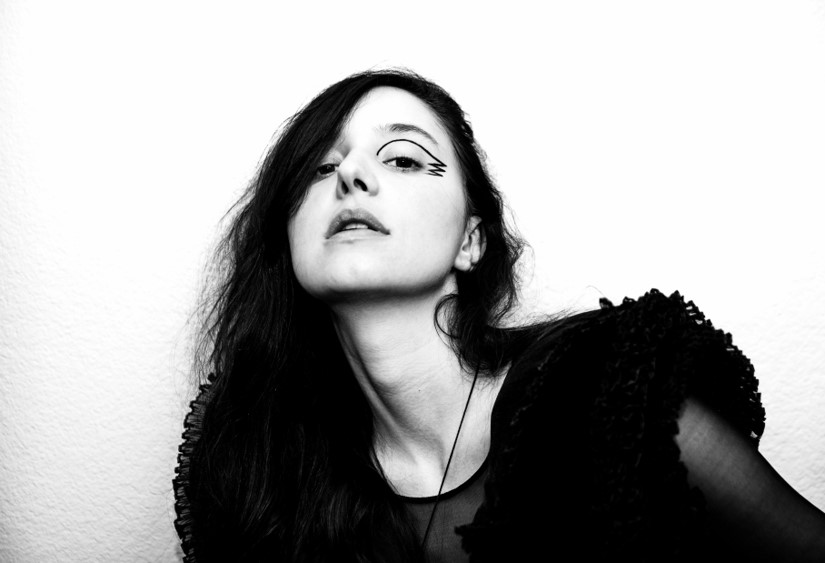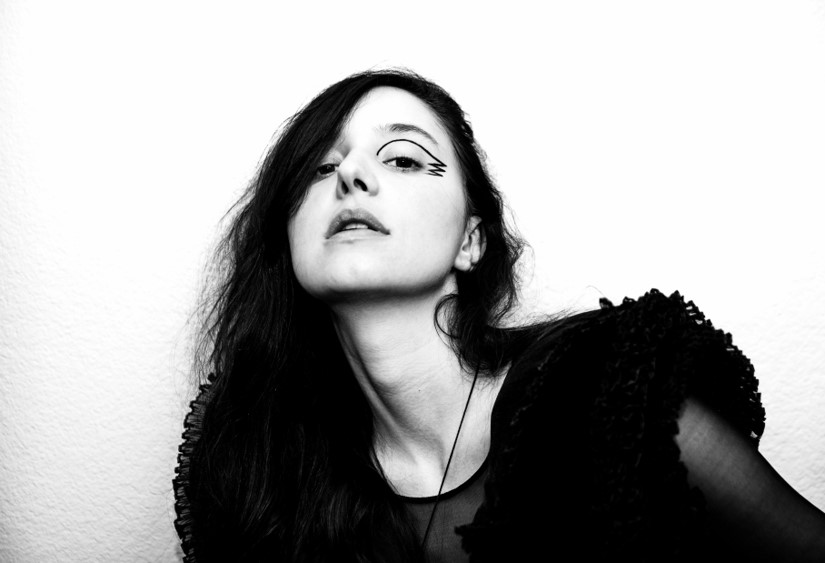 Today we'd like to introduce you to Lauren Marie.
Can you briefly walk us through your story – how you started and how you got to where you are today. You can include as little or as much detail as you'd like.
For as long as I can remember, I've been obsessed with two things: expression through art/performance and human beings/the human experience. I grew up dancing, singing, acting around my house and in various companies, as well as taking school rather seriously. I've always loved absorbing as much as I can, as well as expressing as much as I can. Balancing my highly sensitive, emotional, expressive, tormented, analytical, empathic spirit would make for a tough path. In the art world, I felt the most safe, however, as my emotions are sometimes hard or uncomfortable for me to suppress and similarly difficult for society to digest. Through art mediums, they could breathe. Still, I've always had this heavy feeling of being misunderstood and lonely in my way of being. Having what seemed to be a million-year-old soul, I was always very wary of opportunities that arose, afraid that adults would use my sensitivity in uncomfortable or shallow ways. I continued to perform in shows and write as much as I could. I've also hidden many times.
After going to college to study music, my cerebral side, as well as a large dose of self-doubt, took over and I found myself taking an interest in and changing my major to psychology, philosophy, communications, … I had a dance minor in there at one point, changed cities and schools midway, lost my mind a few times, was prescribed benzodiazepines that I quickly realized I could not take if I wanted access to my full brain, developed and conquered an eating disorder, fell in and out of love intensely for the first time, and insisted on keeping perfect grades during the darkest of moments. Through all of my ups and downs and studies, I knew one thing: I wanted to better understand myself and other human beings. I wanted to feel closer to others and conquer my insecurities. I wanted to heal and be healed. I wanted to find answers to the depth of feelings within me and find others who understood. I told myself I was too sensitive [and not good enough] to pursue music. I was told by others that I was too sensitive [and dangerously too empathic] to pursue psychology. This sensitivity would go on to paralyze my decisions until I realized the power that it held.
I would go on to become obsessed with vulnerability, emotion, fear, shame and how western culture feeds our shame, insecurities, fear in order to control us and keep us consuming. I ended up graduating with a lengthy and very angry thesis on unethical marketing to children. I walked out of school full of passion and with a machete of a chip on my shoulder in regards to modern society and how it functions/manipulates. I should mention this coincided with a sadness-turned-anger towards other organized institutions, religions, etc. and how they controlled/suppressed me in parallel ways and confused my humanity. I realize this sounds like a lot of blame-placing. I should emphasize that the most important battle then, and now, is the one with myself, my mind, my heart, and the ways in which I get in my own way. This is the battle that is at the core of most of my work.
Anyway, I, of course, refused to work for unethical companies, which only gave me so many options, and I began to listen to the source, the divine, letting it guide me back to the arts in order to attempt to help heal some of the damage that had already been done, as well as stop future damage from occurring. In a more selfish way, my soul was dying to sing and scream and pour paint on my naked body, expressing all that I had been suppressing. I moved to Los Angeles. I had always written poetry and music, but this move seemed to spark something in me and songs poured out of me daily, seemingly out of my control as a way of catharsis, self-analysis, and healing. I meditated on "be-like-everyone-else" moments in my youth and how robot and clique-mentality is at the root of so much sadness and dissatisfaction, including my own. We are told that we will be more liked and happier if we act and dress similarly to our peers, if we consume what our peers are consuming. I meditated on religion and government and power and control, and how we let the world, our communities, and popular culture define us, as opposed to listening to our higher, wiser, truer selves.
It is a true battle to stay authentic. To listen to and love what we want. To wake up and honor and dress an authentic self that feels good and strong. We should be proud of who we are, not what we have. This is not an easy task with the daily bombardment of messaging we receive that increases by the day with 'improving' technologies. Not to mention, we are constantly lied to and fed harmful chemicals in our foods that keep us, in more ways than one, sick. As I continued to water my authentic self in the beautiful yet harsh world, the struggles and judgment I faced would continue to highlight the work I created, developed, performed, produced: my solo music, music projects and collaborations, music videos, plays, political and marketing campaigns, films, series, etc. I have truly had the honor of working with so many insanely talented people that I am lucky enough to call my friends and family. I will never be able to state my gratitude enough to everyone who has believed in me and my visions and continues to show up for me. You know who you are. Thank you from the depths of me.
For me, it all starts with honesty and healing. Intangible art has this beautiful way of making us feel comforted and known. Music helps us feel in tune with the vibrations of our souls as well as the vibrations of others'.
For this reason, music seems to remain at the center for me. Singing feels much more important than breathing. I believe, however, that when all of our senses can be flirted with at once, we receive the highest and most profound experience possible. Combining all areas of art is my passion. Music, performance art, photo, video, story, paint, sculpture, etc. Last year I committed to working fully on my solo body of music [an experimental album of struggle, growth, love, isolation, substance, spirituality, humanity — as well as my larger vision, The Lauren Marie Experience, a mixed-media, expressive, interactive experience [in which the music is included], that I have begun to put in Los Angeles.
Has it been a smooth road? If not, what were some of the struggles along the way?
I'm not even sure the word smooth fits into my experience of this world. My heightened emotions, extreme ways of being, and overactive mind make even the simplest task seem like a complete thunderstorm at sea. I've been told I make things harder than they need to be. I'm convinced I actually enjoy taking a more difficult and tortured path. You learn more that way. My various interests, the way I process the world, and the ways in which I want to move in it have made things difficult yes. It is hard for me to focus on one aspect at a time. My brain also tends to run hot and my thoughts build on each other in complex ways that allow zero time for sleep, rest, and relaxation. Thankfully, I'm lucky enough to have angels in my life who remind me the importance of occasionally stopping, as hard as it is for me.
Where there is a project or an idea that I feel is important, I want to help tell that story or make that project come to life. When I invest, I invest fully. I've gotten wrapped up in various projects and jobs that have fulfilled me mentally and creatively, and fiscally [necessary], but have taken time away from my more personal artistic visions. That said, I've gotten the beautiful opportunity to grow with and learn from so many beautiful and brilliant people, as well as some 'evil' ones, from whom I probably learned the most. I am obsessed with mentors and mentorship. Without the mentors in my life who have helped me grow and guided me along the way, I might not have made it out through the very rocky bits of my journey. I urge everyone to cling to those they want to learn from and digest as much as they can [!!!!].
Being highly sensitive and easily influenced, I must be very careful with respect to the company I keep. Although I am strong in who I am, a lot of people have attempted, and many have succeeded at getting into my head, and have attempted to guide or control how I do what I do. Sometimes the intentions are wonderful and pure, other times not so much. Regardless, I have to protect myself in a way that has just recently begun to come more natural for me. My obsession with creation also gets in the way of my personal relationships, ironically I know, since I've stated that humans are my main passion. I can disconnect strongly when I am working. Finding balance will always be an ongoing challenge for me as I tend to make love to the extremes. In addition to the issues I mentioned during my college years, I've been on an ongoing journey with insomnia, anxiety, as well as other… behavioral/mental… diagnoses. I have learned when it comes to this life, we know our bodies and minds best. We know what we can handle and when to stop and ask for help. We know what is enlightenment and what is illness. It's important to do the work to really listen. Accept. Move from there. Deep down, we know our Purpose. We know why we are here. The spiritual world will guide us if we let it. It is just an ongoing war of fighting off the interference to allow the purpose to win. Every day is a challenge, and I'm still in the thick of it.
Tell us about your business/company. What do you do, what do you specialize in, what are you known for, etc. What are you most proud of as a company? What sets you apart from others?
I have been patient with my new work and The Experience, and their growing processes. I am insistent on finding the right collaborators for this music. [If you are unusual and daring and want to travel to the depths with me to create something new – give me a call.] However, as the news continued to get darker, the message of oneness felt urgent to me and I wanted to start to let the music breathe and put up The Experience as it was still in development. Hell, people keep killing themselves and killing each other. I just wanted people to gather and feel our sameness. Our humanity.
Also, gratefully, I had met angels of musicians who were helping the music, the message, and me, come to life. My goal is to create a womb for those of us who need a womb on this earth. I understand that not everyone wants to dive into their emotions or maybe they just want to dip in. Everything at The Experience is completely optional. No one should do anything they aren't comfortable with. Participate, observe, find a mate, have a drink, sit in the corner and cry. It's your time. It's your life. I despise the idea of people not listening to their own needs. Aspects like the "I am"/"I am not" nametags set the mood for the focus to be on emotion and how we are feeling over what we "do" and a lot of the other bullshit, for lack of a better word. I like the idea of people stating how they are, how they want to be approached. As a retired people-pleaser I know how exhausting it can be to posture a false self when I am tired, worn down, etc. and yet still I find people telling me to 'smile' for their benefit, comfort. I think people should be able to state that they are tired, in the mood, not in the mood, happy, scared, weary, curious, open, closed, etc. "We are not machines" and we shouldn't be expected to perform every time we leave the house.
It makes me feel completely full when people tell me that they felt safe, comfortable, unjudged at The Experiences, as well as connected to everyone else in the room. The energy that is created is truly special. I'm grateful that people come with open minds and open hearts and share each other's vulnerabilities, allowing everyone to let their guards down, that can be so tiring to keep up. I think humans are really just looking for a space to feel like they can breathe in a world that tells us to hold our breath a lot of the time. I know the feeling of relief I get when I get to be exposed and have others reciprocate that vulnerability. I wanted others to know the pleasure of that feeling. It's beautiful to find out that other people are dealing with similar things, struggling in similar ways. The more we can relate to each other and feel less alone in our humanity, the better chance we have at surviving this life and all of its pressures. As of now, everything written at TLME is anonymous. People are asked to write down secrets, answer various questions, and tell various stories. These are then drawn by others and read aloud. Again, to remind us all how similar we are. No one is "better" than anyone else.
Other aspects of The Experience include live painting, dancing, acrobatics, magic, sign language, and creation exchanging through metaphor and symbolism. Each Experience will be different. It's a combination of whatever I am visualizing at the time, the company around me, and the themes I feel are important, but the core of honesty and acceptance will remain. I would say that I am probably known for my emotional and honest approach to all of the art I create. I'm high feeling, high caring. I work hard and never stop even if it's in exhausting circles. I live for art, as it's the love of my life. I'm a human. I'm strong, I'm weak, I'm confident, I'm a coward. I admit it. I can't fake it even if I try. I cry a lot. I laugh a lot. I'm always trying, always learning, always "failing" and trying again. I'm on my journey and I want souls of all kinds with me. I want us all to feel less alone.
What is "success" or "successful" for you?
Success to me is connecting as closely as possible to my inner truth, being as authentic as possible, remaining as open as I can in this world without being crushed, and helping others do the same. It's feeling that my soul/skills are being utilized and that I am walking in my purpose in a way that is [at least somewhat] easeful as opposed to tormented. Success is holding strongly to my vision and not letting other's opinions/remarks/criticism make me question my intuition, or my being. It's freedom of expression and of living. It's finding balance and inner peace so I can be a better friend, a better family member, a better lover. Success is continuing to learn every day and not being afraid to learn openly –knowing it's okay to completely 'suck' at that start. It's listening to my higher self, being kinder to my current self, and taking care of my future, older self. Success is feeling and facing fears, and walking towards them and through them, so that I can reach the other side. It's taking all that is in my head, my heart – and turning that thought/emotion/vision into powerful and potentially uncomfortable art that can ignite discussion, connection, wonder, understanding, feeling, and healing.
Where do you see your industry going in the next 5-10 years?
I'm currently working on my relationship with growing technology and how I feel about it. I hope we can all use it's mind-blowing, beautiful, connective capabilities while knowing when to touch real things and real people and have organic, live moments.
Contact Info:
Image Credit:
Kassia Vera, Nicola Hartman, Lauren Shelburne, Devyn Vaughan
Getting in touch: VoyageLA is built on recommendations from the community; it's how we uncover hidden gems, so if you know someone who deserves recognition please let us know here.