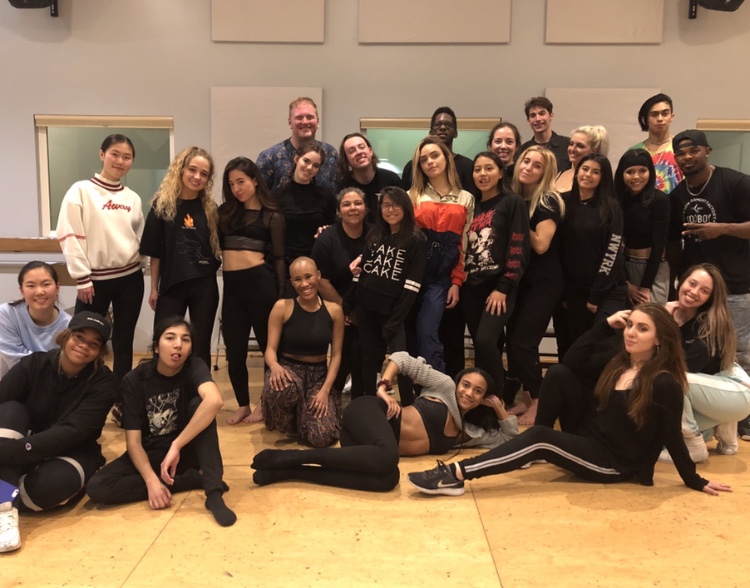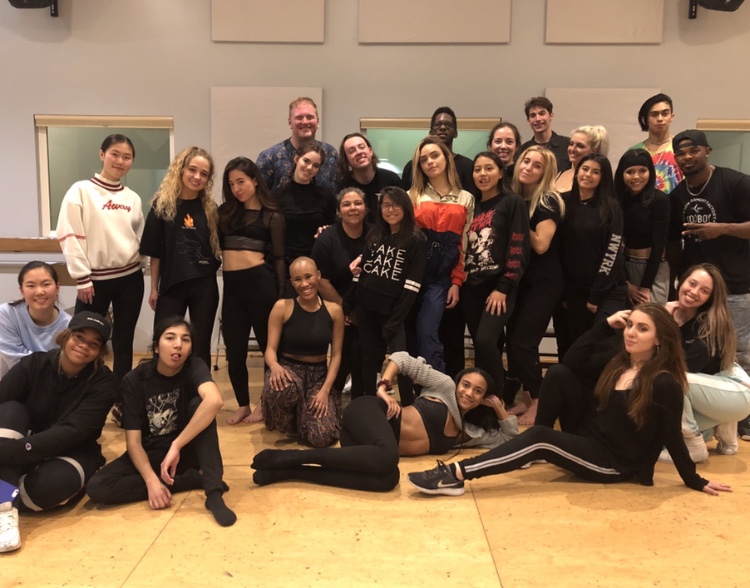 Today we'd like to introduce you to Kyla Bullings.
Every artist has a unique story. Can you briefly walk us through yours?
I grew up in Boulder, Colorado. The first time I ever danced at was in my elementary school dance class. Shortly after, my dance teacher had told my family "she's going to be a dancer." At the age of 8, I started to use my imagination to make up my own little dances in my room. I started to show my parents the dances I would make up. I would stop everyone in the room and turn on a song. My parents noticed that my dances weren't just little dances. They discovered where my passion was laying. I would dance when I was upset, when I was happy when I was mad when I was disappointed. Whatever I went through. It was truly how I expressed myself. My mom decided that it was time to put me in a dance studio. I was afraid. I had never trained like that before. All I did was dance in my elementary school class and by myself around my own energy. It was my first day at a summer intensive. We pulled up to Streetside Studios, and I walked in. My mom told me that everything was going to be okay and to just try. I left that day knowing where one of my biggest passions laid. To make it as brief as I can, I ended up falling in love with all forms of art. Not only dance. When I graduated at age 18, I moved my life to Los Angeles. Moving to Los Angeles has been such a huge blessing in my life. I have learned a lot about myself. I have worked with and met so many beautiful artists and got the honor to train with brilliant choreographers. I've had my fair share of rejection throughout my journey, but it only has made me stronger and grow into the woman I want to be. It made me appreciate the wins I had. I am a dancer, but I am also a creator. And I couldn't be more thankful for where I am today.a
Please tell us about your art.
My art means the world to me. When I'm creating, I always want the feeling I'm putting into my art to be as real as possible. We as individuals have all gone through our own trials and errors. They have shaped us into who we are today. Putting that into what you're passionate about speaks volumes to me. I can't even begin to tell you how breathtaking it is to watch an individual have a breakthrough. When you're in my creative space, I want you to feel limitless. There's something really special about feeling free. In the industry, we often feel unwanted, not good enough and discouraged. I want every individual to know that you're beautiful no matter what. You deserve all the beautiful things life has to offer and never let anyone tell you, you aren't enough. Freedom of expression is a top priority for me. Speaking your truth without boundaries is something that I take very seriously. Anyone who has left my space feeling heard, supported and pushed, fills my heart with joy and faith. I look beyond the steps. Dance is a language we speak. I want us to listen to each other, and inspire one another. I want every individual to flourish. The feeling I get when I have helped someone grow is indescribable. Something I will cherish throughout the rest of my journey.
We often hear from artists that being an artist can be lonely. Any advice for those looking to connect with other artists?
Loneliness is an exceedingly hard feeling. I myself still at times struggle with this. What brings me comfort is to remember that you aren't alone, and as much as you feel that you are. There's another person out there that understands what you're going through. Putting your energy into being the best version of you will help attract many beautiful souls to help you along your journey. Always remember your purpose and don't let negativity rule your mindset. Often we get closed off from being afraid of uncertainty. It's okay to go out and meet new individuals. It's okay for things not to be perfect, and it's okay to learn from experiences and grow. There is someone out there that is going to want to nurture you, listen to you, take care of you even if you feel at times there's not. We all go about things differently, and we all feel differently. Try not to shy away from having a helping hand. We feel we always have to have it figured out. But I just want to remind you that it's okay to have bumps in the road. There are people out there that will lift you.
How or where can people see your work? How can people support your work?
You can find me on social media platforms! My YouTube is Kyla Bullings, and my Instagram is @kylabullings. I also teach pop up classes at Evolution Dance Studios, and I post the dates on my Instagram.
Contact Info:
Email: kylabullings12@gmail.com
Instagram: @kylabullings
Image Credit:
Jimmy Page
Kreative Beno
Getting in touch: VoyageLA is built on recommendations from the community; it's how we uncover hidden gems, so if you know someone who deserves recognition please let us know here.