Today we'd like to introduce you to Jayme Johnson.
Jayme, please share your story with us. How did you get to where you are today?
My career story has been anything but conventional; more like a kaleidoscope of experiments and explorations, do this, do that; try this, try that. What happens if you do this? What happens if you do that? An inadvertent quest to amass all possible paths so to predictably choose my best course of action. I always admired people that had a clear vision of their future; the ones that knew what they wanted to do and did it. Their linear path felt focused and efficient. When it was time to choose a career subject in college, I had no idea what I wanted to do. The notion to choose one thing to do for the rest of my life made no sense to me. I wanted to do everything! I was wide-eyed and eager to conquer the world!
I've always been a curious person and was that child that drove her parents and teachers crazy. "Why is this like this and why is that like that?" Unsatisfied with answers that skimmed details or fell short of substance in attempt to dismiss an inquisitive child, I wanted to go deep. So…I persisted. I read lots of books, asked lots of questions, and sometimes dipped into trouble to experience what others warned me not to do. I wanted to experience all things fully…boundlessly.
All of these attributes are prevalent in the way I operate as an adult…a mad curiosity about the big picture down to the atomic detail, and an insatiable appetite for exploration and creative expression. In my career, I connect dots and assimilate resources. That's really all I do. And I'm good at it. So, what do you call that?
We're always bombarded by how great it is to pursue your passion, etc – but we've spoken with enough people to know that it's not always easy. Overall, would you say things have been easy for you?
I've had an inherent desire from an early age to help people, but my formless and indiscernible ideas about how to do that felt cliché and left me frustrated. I had a genuine craving and passion to give big. I could see myself making connections, bridging communication and having positive impacts to groups of people. But how?

I was living in Atlanta at the start of my professional career, home to Coca-Cola and CNN. Oprah was creating her mark on the world, and talk-show hosts and advertisers were the modern day influencers. At this time, I was knee deep in my ambiguous pathway in marketing when I landed a job at CNN's Headquarters in Atlanta, giving tours through the newsrooms and networks of CNN. CNN's President Richard Kaplan sang my glory and thought I was picture of accomplished youth. I was idealistic and energized by the pulse of the city, news and entertainment and rise of the dotcoms.
I proceeded through college taking an internship with a Venture Capitalist Firm working nights and weekends in restaurants to make financial ends meet, sometimes working three jobs while going to school and earning my way to Deans List, Presidents List and ultimately graduating Magna Cum Laude. A-type personality doesn't give it justice. I was driven and had accomplishments but felt lost and uncertain where my gifts would make a difference. I went on to years of continued education, accomplishing a dual degree in Marketing and Finance, courses in Architecture and Interior Design, and toured the seminar circuit in an endless search for personal growth and global purpose.
We'd love to hear more about your business.
I have a consulting practice called Koocreate. Koo was my married last name; it's a Korean name. I mention it only because you'll have no other connection if you were to see my picture or Google my practice. I do not market myself but receive all of my clients via word of mouth or referral…. A bit of a stealth consulting group if you will. I do not particularly fancy myself as self-important so I'm often operating in the background where you'll hardly notice I'm there.
I provide a compass, clarity and path to prosperity for my clients and employers, affectionately self-referred to as beneficiaries of my devotion to their success. While I've navigated through a series of trials and errors and entrepreneurial pursuits, patterns emerged and I was able to see where I naturally added value and where my gifts were unlike others.
A large part of a marketer's role entails collecting, organizing and dispersing data accurately and displaying that information among the best channels for maximum visibility. As such, my success was contingent on how efficiently I was able to collect and arrange information, communicate it among the organization, and disseminate stories for media, clients and partners. I was able to bridge communication among parties of varying interests and distill information pertinent to each player so to engage the right players to play. In short, I created win-wins for all, and became influential in pitching projects and ideas to bring people on board with each pursuit. Whether it was linking developers and investors to a high-rise, mixed use project in Downtown Orlando, or bringing L.A. celebrity influencers to endorse a now top selling meal-replacement shake online, I facilitated big deals that made my clients millions. I've helped CEO's create and launch startups in the tech and wearable's space and built a forecasting model for a digital media company giving the CEO a crystal ball into her future. Most recently I helped a facilities Maintenance Company rebrand, creating a cool vibe for their janitorial business and attracting talent to their project.
Through process of owning and executing marketing strategies for each of my employers or clients, I also became involved in the operations and financial side of their businesses. If I was to be responsible for marketing products and services to the public, I was going to make sure we could fulfill those claims operationally and financially. This led into roles of managing manufacturing productions, inventories, CRMs, order-processing and accounting systems. My inquisitive nature paid off big time for these CEO's who are brilliant visionaries and excellent at selling, but didn't have organizational and leadership skills to create scalable operations to support their grand ideas. This is where I became a CEO's greatest asset. I fill in all of the other parts of their business they don't want to do or don't know how to do.
I am not participating in this piece to solicit business. I am at a crossroads and in serious contemplation to shift my career entirely. As a marketer, operations and managing consultant, I am expected to arrive on the scene as some picture of perfect in the client's mind, and I'm supposed to know everything. This is a formula for failure. No matter how much you do well, there is someone or somehow you are going to fall short of someone's expectations. I make things better than they were before I arrived on the scene. To me, if I do that, then that's an accomplishment. Leave things better than the way you found them.
You have to constantly reinvent yourself and stay ahead of shifting markets and trends. With that said, I'm on to new ventures and looking to create events for entrepreneurial communities where I can provide a platform of knowledge, to gather speakers and converse about all of the things I find interesting and want to know more about: Internet of Things, data science, Artificial Intelligence, clean-energy transportation, conscious consumerism, and spiritual enlightenment. These would be among the first topics of conversation and I will reach out to all of the world's leaders on these topics and more.
If I could leave any mark on the world, it would be my greatest mission and hope that all people would unite in a collective consciousness to know we are all connected. As a result, we would not compare ourselves to others, fear one another or put each other down in our desperate attempts to find our pervasive value.
Each person could express their gifts in a balance of wholeness and completeness. I believe this is ultimately what we are here to do, and is the entire purpose and mission of the human experience….to reach wholeness and completeness through the ubiquitous and instantaneous realization and experience that we are all connected as one.
If you'd like to join me in this mission, please reach out to me at jayme@koocreate.com and put Voyage LA in the subject line.
Should you have further interest to look me up, you can find me on LinkedIn here – https://www.linkedin.com/in/jaymejohnson1.
What do you like best about our city? What do you like least about our city?
L.A. is a place where you can tap into any opportunity or possibility. I wish I had grown up in L.A. because if so, I believe I would have taken another path. About mid-way through college, I wanted to pursue architectural engineering but this wasn't currently offered at UCF where I attended school in Orlando, Florida. I moved to Atlanta and my world expanded there…. access to a richer cultural experience and more professional opportunities then lacking in the young city of Orlando, mostly hospitality driven at that time and dominated by Disney.
I'm excited to call LA home, particularly with LA's tech scene is on the rise and home to Google, SpaceX and a mecca for innovation and entertainment. I'm extremely happy to raise my already very entrepreneurial daughter in Los Angeles so she can hand-pick anything she wants to do and has access to it.
LA is the land of the A-types for sure. I love the eliteness (slightly nacassistic) and intellectual stimulation, but in the California-casual style of not trying too hard.
LA, particularly the beach cities where I live, has found a way of the relaxed and elegant lifestyle of intelligence and spiritual stimulation.
When I lived in Florida and Georgia, the thought was that LA was superficial. I have met some of the most interesting and genuine people I have ever known here.
Sure, Californians like to keep it casual and commitments loose, but there is integrity among my group of friends that I haven't found anywhere else. I feel truly at home in LA.
I do think Atlanta has LA beat in terms of culinary culture and southern appeal. Southern hospitality is very real and something I miss about Atlanta. Atlanta is a beautiful city and diversely rich in its people, architecture, art, music and culinary culture.
Contact Info: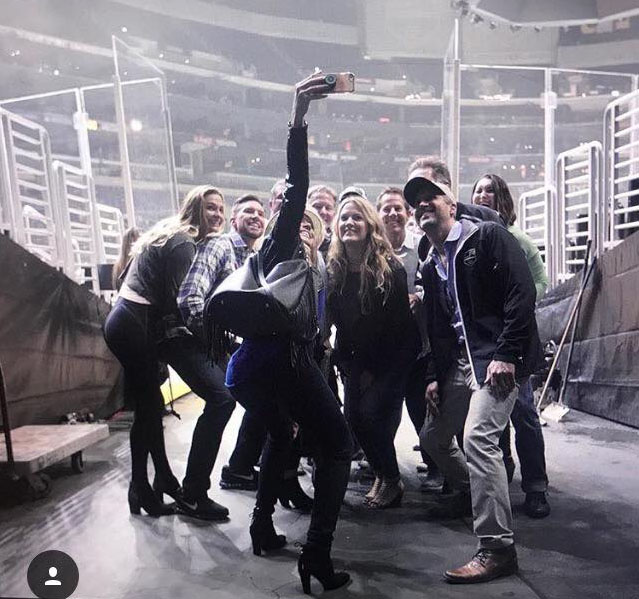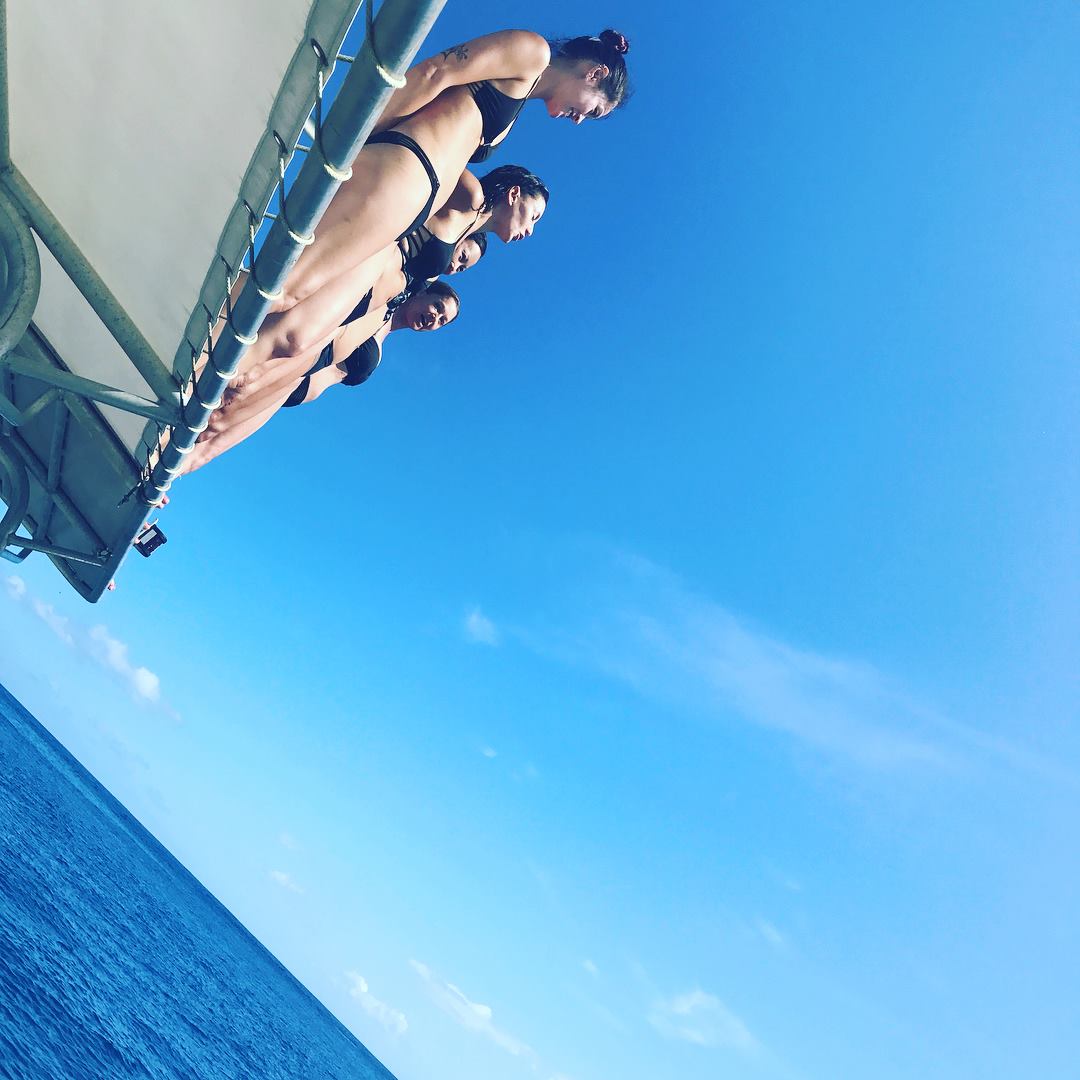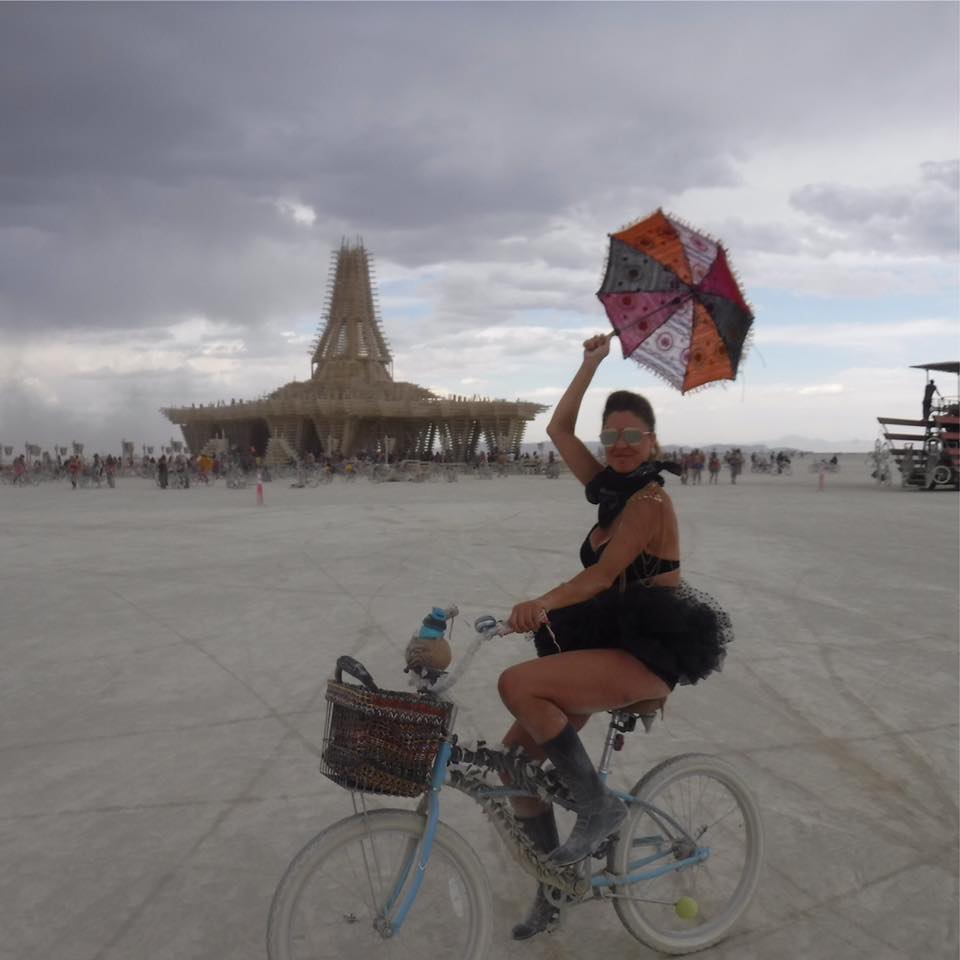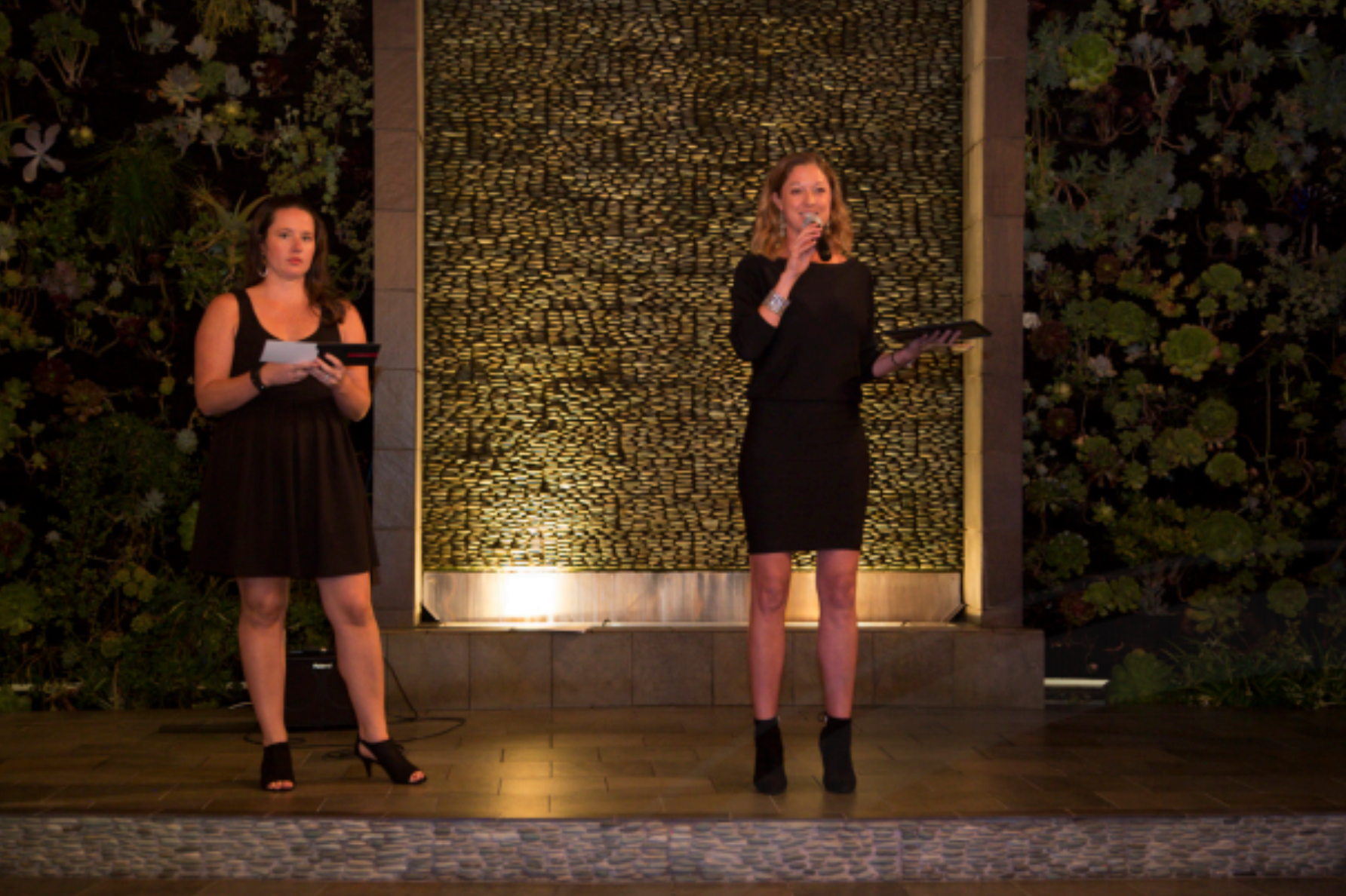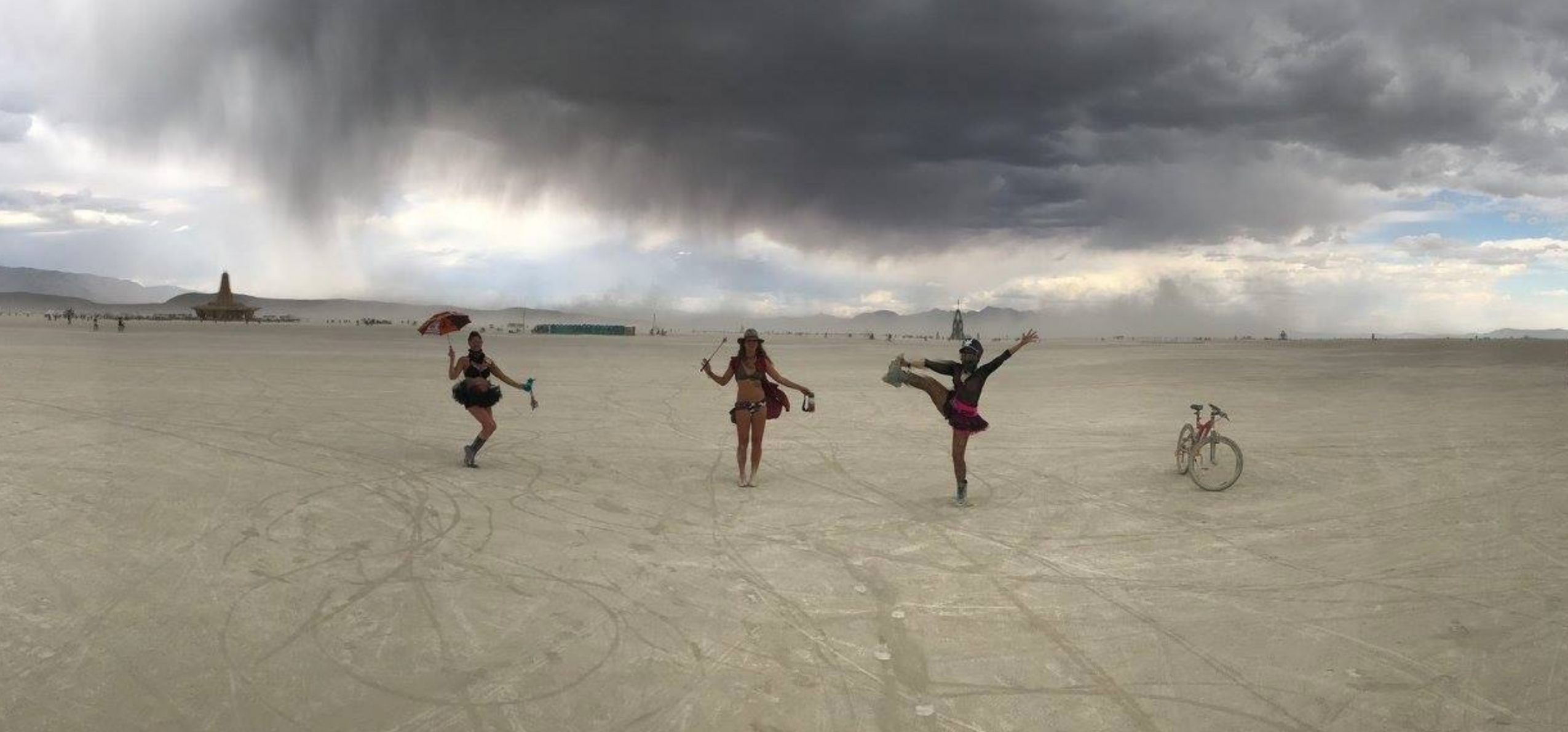 Getting in touch: VoyageLA is built on recommendations from the community; it's how we uncover hidden gems, so if you know someone who deserves recognition please let us know here.