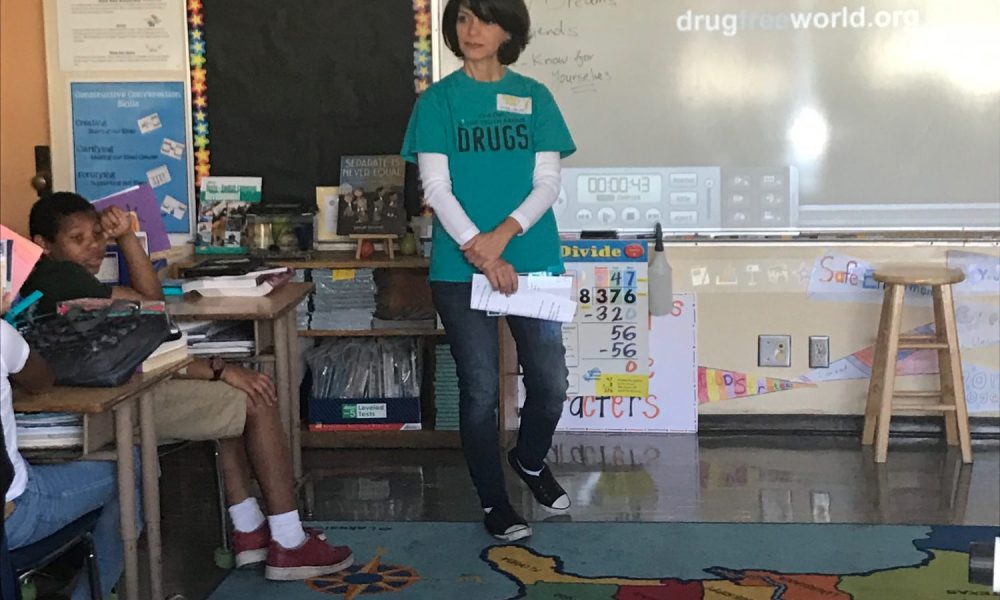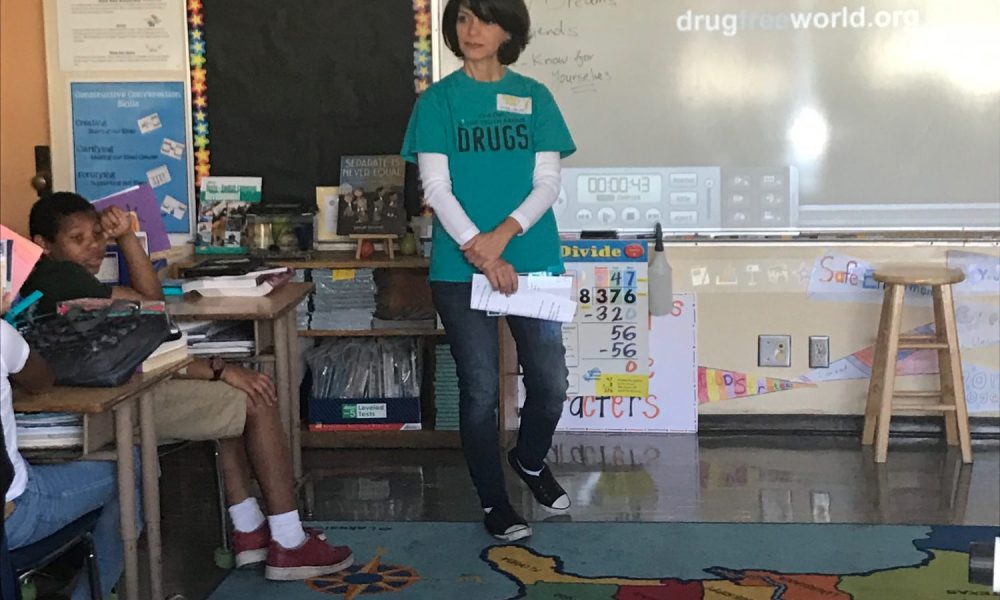 Today we'd like to introduce you to Koko Tabibzadeh.
So, before we jump into specific questions about the business, why don't you give us some details about you and your story.
I am the President of the S. California Chapter of the Foundation For A Drug-Free World which is a non-profit organization and based on volunteers only. It is the largest non-governmental drug education and prevention program in the world.
The name of the program is The Truth About Drugs. It was established in 1996 based on years and years of study and surveys and finding out that kids do not respond to "just say no". In fact, it raises their curiosity to try it. This program works because it is based on the foundation that kids are smart and if given the facts and truth more times than not they will make the right decision.
I started volunteering with the program 5 years ago. I have 2 boys who are now 20 and 25. When my younger boy was 10, I gave him The Truth About Drugs DVD to watch (this DVD is the core of the program which is a documentary of real people who did drugs and lived to tell their stories). I wanted him to watch it on his own. So he did and 3 days later, he came to me and said "mom if anyone watches this DVD and still does drugs they are just stupid".
I actually hadn't even watched it myself but was very happy to hear him say that because I thought the chances of him rejecting and saying "no" to drugs if anyone ever offered it to him later would be a lot higher now since he made up his own mind based on what he saw and not "I don't want it because my mom told me to say 'no'.
I personally never did drugs and neither had any friends around me so in fact, I wasn't even worried about it with my kids but since I was told about that DVD, I thought to give it to my kid to watch.
Five years later, he was 15 and going to public high school and high school parties. I know there was lots of marijuana in the school and classrooms and he was even telling me himself but he just was never interested (thank God).
One day, I was at my computer in the morning and started reading this story about a mom who had a 15 year old son going to public HS and HS parties and it just grabbed my attention because my son was also 15 and going to HS parties.
So, this son goes to this party and there the kids were passing a bowl and everyone had brought in prescription medications from their homes and they were emptying it in the bowl and as passing the bowl would take some and swallow. I was shocked at what I was reading, as I was so naive that didn't even know you could get high off of prescription med and had no idea this was what kids were doing. I realized later how they have a name for it: "Pharma Party". So, I continued to read and this particular boy who had never done drugs before in his life took some, had a wrong reaction in his system and he died – just liked that at 15 never having done drugs!
I cried for 10-15 minutes since as a mom I know how devastating this must have been and how this could have happened to any one. Then thought to myself, had he known the truth about what he was doing maybe he wouldn't have done what he did. Maybe if his mom knew she would have told him about it and he would be alive today – we will never know.
But then, I decided it wasn't good enough for my own kids to not be on drugs, what about all the other kids around? They are all around us, driving, working, handling our stuff, baby sitting and the list goes on. And so, I decided I wanted to get this materials into the hands of as many kids and parents as I possibly could and so I started. I have since delivered seminars to 1,000s of kids, done workshops for 100s of parents and trained many people in the use of our materials. And that is what I do pretty much full time now.
Great, so let's dig a little deeper into the story – has it been an easy path overall and if not, what were the challenges you've had to overcome?
It has its ups and downs like everything else. Sometimes, kids don't want to hear you, they think they know it all. I do this on my own time and money so when I drive an hour or 2 hours in the LA traffic to go talk to some kids who don't even want to listen to you for even an hour because "they know better" it can be frustrating.
Sometimes, it is hard to get into different schools because they feel it is connected with Scientology and that we will actually teach Scientology which could not be farthest from the truth. If anyone would just look at the materials would see there is no word of religion, any religion any where in our material. It is a completely secular program intended to give truth and facts about drugs.
It is funded mostly by Scientologists simply because we want to see kids off drugs. And it is frustrating to be turned away specially from places that is crawling with drugs and kids are suffering. It is the ignorance of the people that is very disappointing where they don't see the greater good. If you have been hit by a tsunami and someone is bringing your kids bottled water, will you ask the person holding the bottle water what his/her religion is?!! I certainly would not and would thank them dearly!
Please tell us about Foundation For A Drug-Free World.
I am proud of our materials which is based on facts and truth about drugs and what they do.
I love our Truth About Drugs DVD that talks to kids at a level they understand and their attention gets absorbed so they will listen.
I am proud of having all this material available free of charge in 22 languages for anyone for use.
Do you look back particularly fondly on any memories from childhood?
Having summer parties in my pool with my friends.
Contact Info:
Address: 1626 N. Wilcox Ave. #1297
Los Angeles, CA 90028
Website: www.drugfreeworld.org
Phone: 323-960-3500
Facebook: Drug Free World Southern California
Getting in touch: VoyageLA is built on recommendations from the community; it's how we uncover hidden gems, so if you know someone who deserves recognition please let us know here.