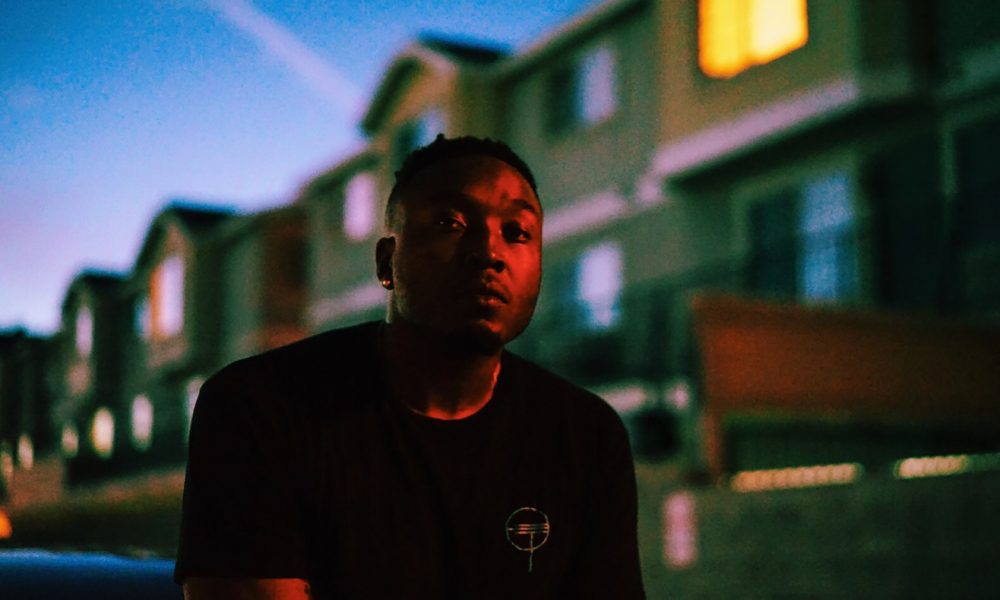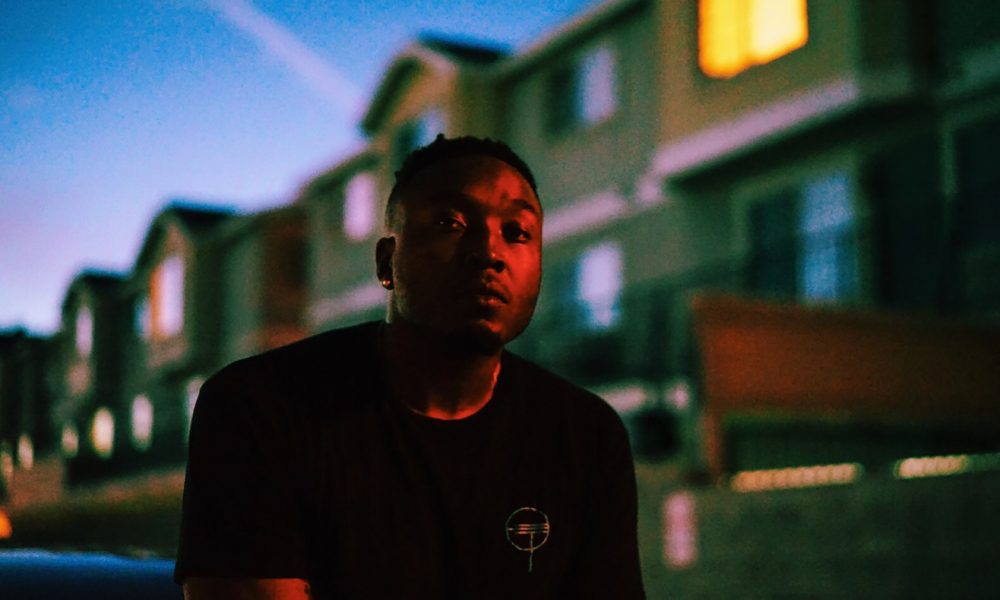 Today we'd like to introduce you to Kodili.
Kodili, can you briefly walk us through your story – how you started and how you got to where you are today.
Before I get into my story I would like to thank you guys for the moment to tell the world about myself. I have been doing music for 20 years now and I'm showing the world we ready for this game. I made a promise to myself that the first opportunity I had to tell my story, I would dedicate it to two of my brothers in music that are no longer with me. This interview, as well as this journey, is in honor of Trevor (Tre) Hassel and Kevin (Qevo Cash) Watkins. You will forever be with me in every song and every step and I miss y'all everyday. I promise I'm not stopping.
I scribbled my first bars when I was 11 years old during science class in my notebook. It was about God. I feel like that was a special day in my life well before I knew it. A few days after writing it I performed it at the school talent show and I've been rapping ever since. Growing up, I was the somewhat quiet kid who get lost in music and found his voice in spitting bars.
I grew up in a Nigerian-American household in Columbus, Ohio. My father is from Nigeria while my mother is from Atlanta, Georgia. Growing up, my father was big on education and made sure we were always on top of our schoolwork. He used to find creative ways to inspire us to enjoy learning, whether it was making reading and math competitive or giving us cash rewards for straight A's.
Some of my first memories of music flashback to summer cruises in my dad's old Camry listening to African tunes, Mariah Carey, Michael Jackson, Brandy and many more timeless music he would pop in and out of his tape deck. Saturday mornings, my dad would play his records in the house. His collection was ridiculous but I didn't appreciate it then the way I do now. If he still has it I actually need it passed down to me. My dad loved music and that's probably where I get it from. The only thing he didn't like about music was watching me fall in love with it. In his mind, it wasn't a real profession to pursue.
There was a negative connotation associated with rappers and a cultural stigma that came with having a child who chose to pursue music, especially rap music, as a career. Knowing my parents didn't support my music 100% and were worried about me failing made me work harder to stand out artistically but I also tried to appease my parents at the same time. I would write verses all thru my notebooks and then come home download beats and type even more verses and songs out, print them and record on tape recorders. I would rap everything to my brother and he would critique the hell out of every verse and it would drive me crazy. But I think now when people here my music my flow and delivery always stands out and I credit him for that.
When I got to high school, I started rapping with some of my friends (William H, Tre, Realous and Kevo) and we dubbed ourselves CO-Starz. The name had a double meaning for us representing Columbus (CO) and seeing each other as equally gifted artists that came together (co-stars). We would go on to make music all thru high school as well as after high school. We all had diverse deliveries and eclectic subject matters because we all had unique paths in life. We had our issues but we always had a brotherhood. Like brothers, we had disagreements and grew apart as life took us to different places. I began to focus on my artistry as a solo artist more during college and began working on a mixtape at a local studio that sponsored me. At that time, Kevo and I would be in the studio any chance we got. Kevo was the youngest of us but ahead of his time with one of the most electrifying flows I have ever heard. It just felt like nobody ever heard the music we had and I began to feel stagnant. I was working a 9 to 5 at a job I could care less about and was creating music nobody ever got to hear. I decided it was time for a change and with encouragement from my day 1's I made the move to LA on 4/20 of 2016. So that's a really good day for me. The lady 4 years I have linked and collaborated with amazing musicians and producers. Moving here allowed me to grow as an artist and learn how to maneuver through studios and the industry. My first situation here brought a lesson I think a lot of artists need to be aware of and that lesson is just that good music doesn't equal good business. You need both to be successful so make sure business is always handled first.
I have dropped two projects on all streaming platforms named Scatterbrain and Flocaine, and recent singles "New Whip" and "Wdnyl". I'm geeked right now because there's plenty of music on the way. My friends and I have an entertainment company called Original Thought, where we operate as an all-encompassing company that houses artists, a video production team, screenwriters and many more.
Overall, has it been relatively smooth? If not, what were some of the struggles along the way?
I think that overall it has been a rollercoaster. A lot of highs and lows. But it is the best decision I EVER made and I am exactly where I'm supposed to be! I've had moments and experiences that I can't believe and I've been in the studio with legends. I've also endured the growing pains of fully submerging yourself in your artistry and have dealt with the challenges of trying to expand my brand. As a talented artist, sometimes you find yourself shifting focus to songwriting to try to land some placements. Sometimes you find yourself doing random gigs and jobs to stay flexible for studio sessions. You have to keep building momentum though.
Everything came to a stand still a few years ago when I lost two people who were brothers to me and a huge part of my musical journey. It was tragic and unexpected and they passed in the same week way too soon. Still doesn't feel real. Those are probably the coldest days I have experienced living in LA. I know I gained two angels and I feel their energy still. & They know i'm not stopping. As my dreams become my reality I can't put them in position but I have to remember they are positioned with me and are pushing me too! The journey lit a fire under me to make this happen by any means necessary. This year we have been releasing track after track. We have so much music queued up to be dropped from rap to RnB to afrobeats. My team feels empowered and aligned and our team is hungrier than ever. The home team is proud of us.
Kodili of Original Thought Entertainment – what should we know? What do you guys do best? What sets you apart from the competition?
Since moving to LA, my team and I founded Original Thought Entertainment (OT) and I have dropped two independent projects called Scatterbrain and Flocaine under OT. This year we have been dropping singles and visuals and displaying our talents as not only musical beings but also content creators. What separates us is that we are a team that works very well cohesively and holds each other accountable in all we do as we strive to make our presence felt in the entertainment industry. We shoot our own videos, execute our own campaigns, create and release our own merch, make our own music, and ultimately control our own direction. We also take independent contract work for running campaigns, providing music as well as visuals based on the needs of our clients. We aim to be different and to have fun with our work. We feel empowered by our uniqueness and love winning together! Making the dopest, most organic music and curating it with love and intentionality is what we do best.
What is "success" or "successful" for you?
I believed that success is waking up every morning, excited for the day because you are doing what you love to do. It's about nourishing your mind, body and soul daily to be the best you. Success starts with conquering yourself and taking control of your day to day life. If you strive to do all you can take each day to build on your goals and aspirations and remain focused on excellence, good things will come. In my opinion, you are successful because the energy you're putting out will be reciprocated and you will manifest your dreams into life. I think we are successfully making moves right now which is living success. I know its always been in us to make a positive impact on the entertainment industry and leave our footprint.
Contact Info:
Image Credit:
all photos and cover art shot by Katamba Kabamba (@psgee)
Suggest a story: VoyageLA is built on recommendations from the community; it's how we uncover hidden gems, so if you or someone you know deserves recognition please let us know here.